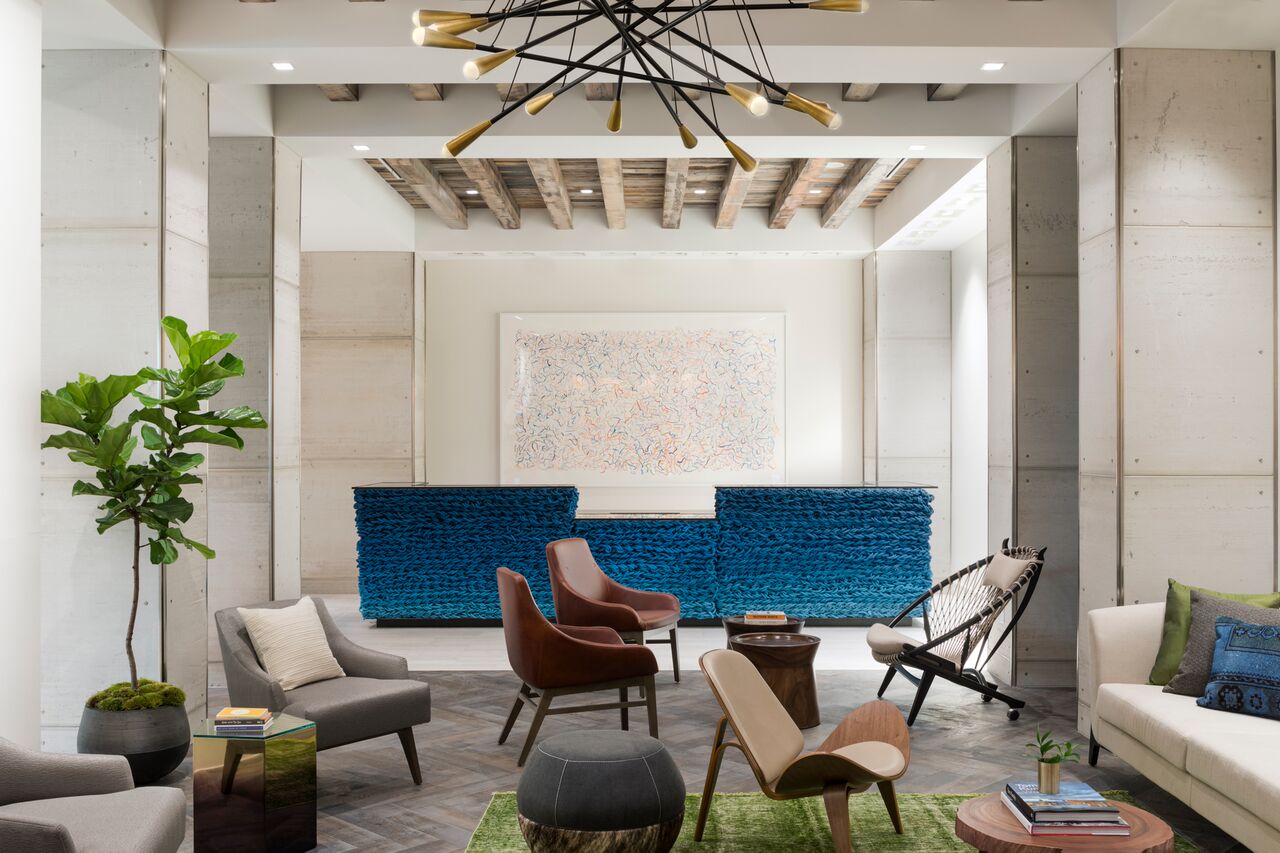 Photo Credit: Laure Joliet / Kimpton Aertson
As a born Nashvillian, it's interesting to see how the city is perceived in today's pop culture realm. The city with a once-popular TV show named after it, à la Dallas, has now reached mythical heights once assigned to Portland and Seattle. As a kid growing up in Nashville, it was a quiet city filled with academics and chartering magnet schools, notably one of the more liberal major cities in the South, and of course, famously the home of country music. Both geographically and culturally different than its slightly more populated cousin to the West, Nashville couldn't be more different than Tennessee's other great city, Memphis. Both cities are beloved for their music scenes, regional food, famous residents and beautiful museums, but Nashville is surpassing Memphis in growth and tourism, making it no longer the little sister to the home of Graceland.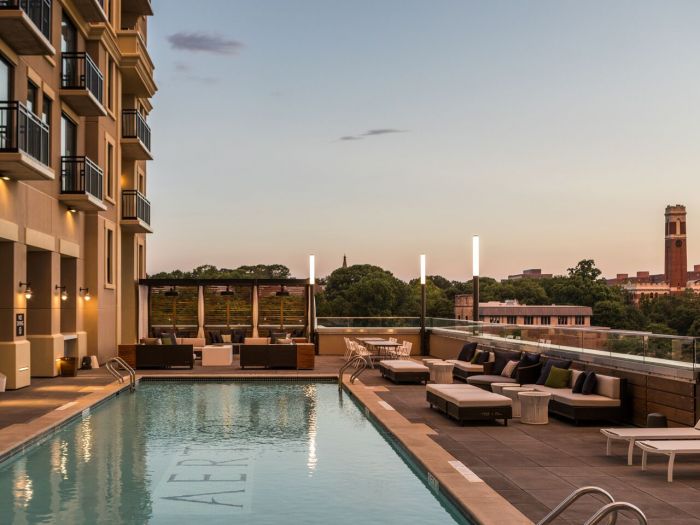 Photo Credit: Laure Joliet / Kimpton Aertson
New luxury hotel properties are popping up around the city, like Kimpton Aertson, and Nashville is fervently becoming the little city that could. Perfectly located on Broadway, the Aertson is walking distance to Vanderbilt University and a 10-minute ride to my alma mater, Tennessee State University. This pet-friendly hotel is great for couples and families that make regular road trips to support their favorite college football team, but don't want to leave their furbaby at home. Nashville, being the very pet-centric city that it is, also has plenty of green space for you and your dog. Many rooms at the Kimpton Aertson have private balconies and the property itself has a roof deck with a pool—giving you the opportunity to enjoy the sights and sounds of the area. The property also has nightly happy hour.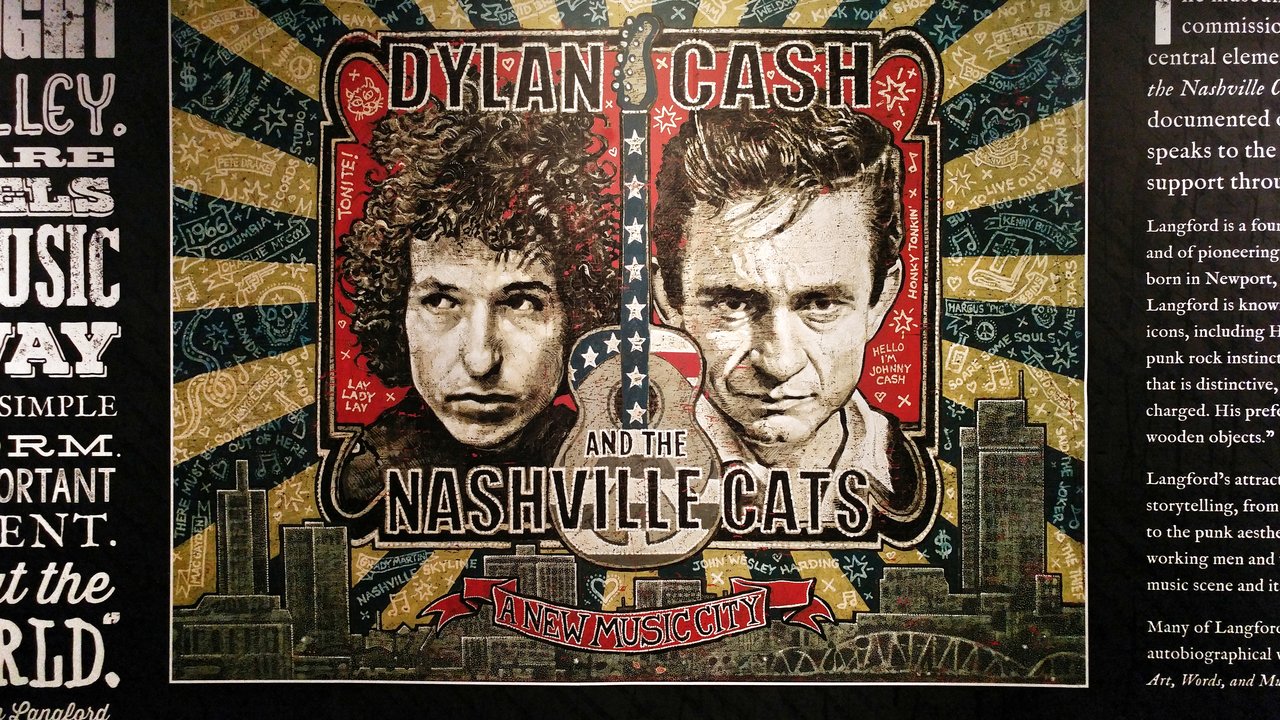 Photo Credit: Shea Peters
Located conveniently in Downtown Nashville, the Country Music Hall of Fame is a must-do for any first time visitor to the city, even if you're not a fan of country. This beautifully designed, 130,000-square-foot museum honors musical greats ranging from Bob Dylan and Johnny Cash to Shania Twain and Loretta Lynn. With modern architecture, the building is a beautiful addition to the skyline and is located directly across from the NHL's Nashville Predators stadium.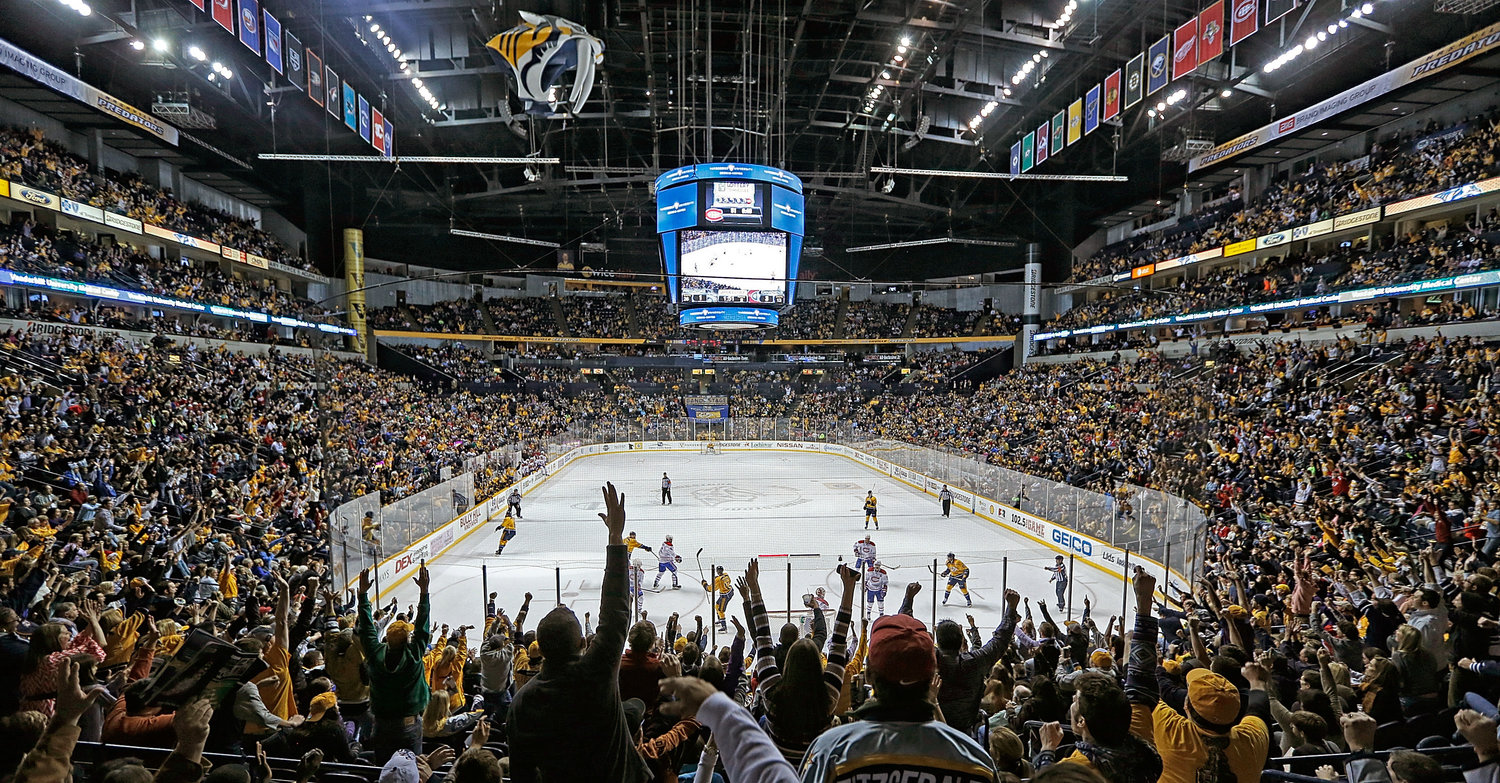 Photo Credit: Nashville Convention Visitors Corporation
A visit to Hatch Show Print, a family-owned print shop that has been in operation since the 1870s, will show you how important Nashville was to the inception of the entertainment advertising business. Hatch's first print job was a handbill announcing the appearance of Henry Ward Beecher, a well-known abolitionist pastor and brother of author Harriet Beecher Stowe. This also helped shape Nashville as a hub for politics and reinforced the Hatch Brothers' business model.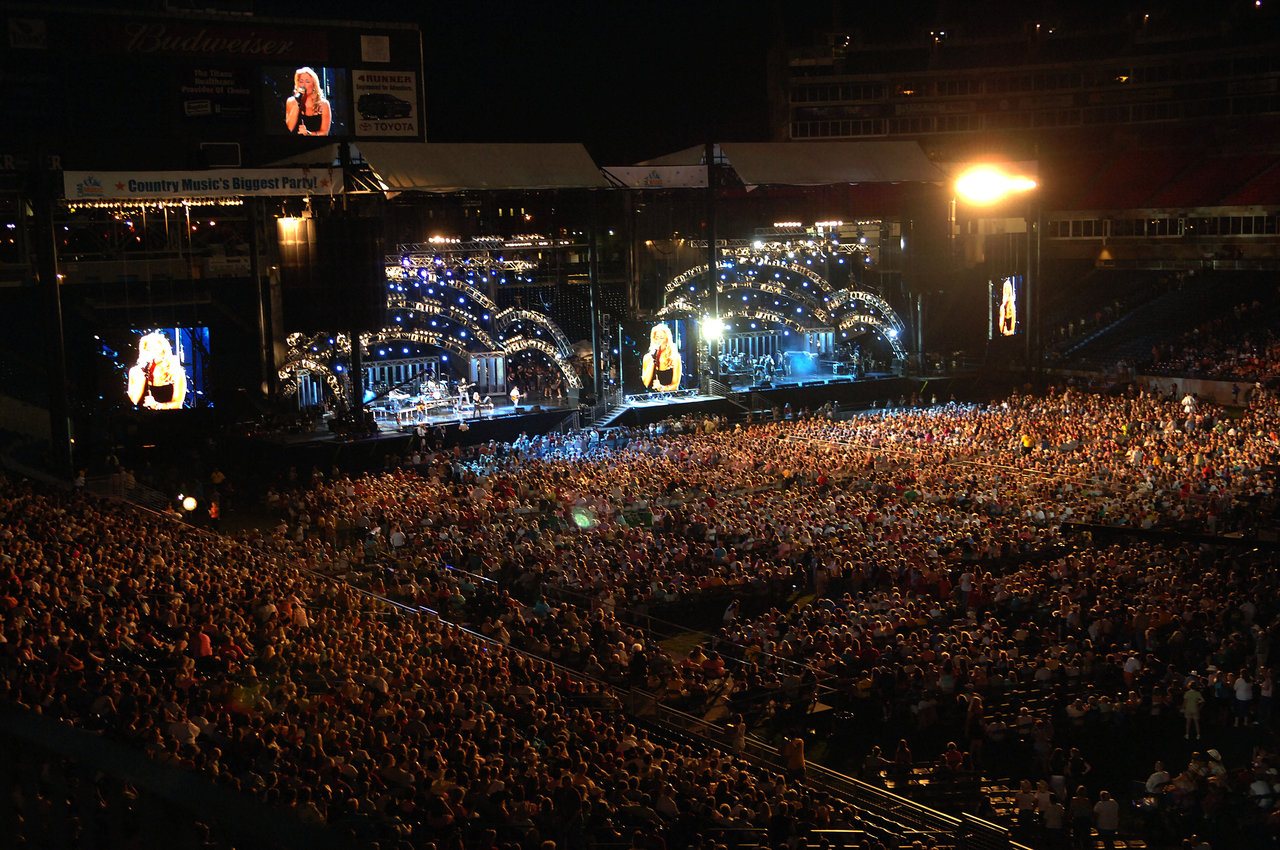 Photo Credit: Nashville Convention Visitors Corporation
We've all heard of Nashville's "hot chicken", but when I was growing up, it didn't actually exist. This modern food invention has tourists standing in line by the blocks, but there are a few excellent food options in the city that don't require exerting a whole lot of effort in order to grab a bite. Located in North Nashville, Slim & Husky's is the spot you'll want to hit up while in town for your much-needed pizza fix. Owned and operated by Nashvillians, the eatery features locally-sourced ingredients for their pies, craft beers from the surrounding area, and the true artistic spirit that differentiates Nashville from other cities in the South.
If you're looking for a traditional Southern dining experience, reserve a table at Husk, located in gorgeous, historical Rutledge Hill. "If it's not from the South, it's not coming through the door, " says the restaurant's James Beard award-winning Chef Sean Brock. Husk is located in what was once the home of Nashville Mayor Richard Houston Dudley's home, where he lived when elected in 1897. Equipped with an on-site garden and private dining in a former stable behind the home, Husk provides a down-home atmosphere with top-notch food.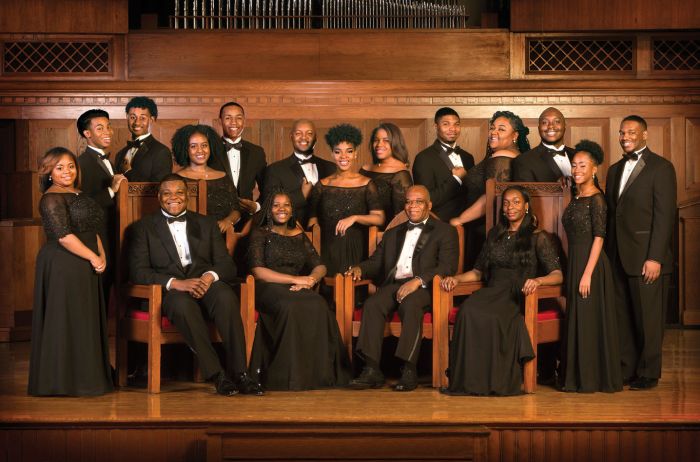 Photo Credit: Nashville Convention Visitors Corporation
A lively evening at Henley, a beautifully-appointed restaurant located on the ground-level of the Kimpton Aertson, is a treat for any visitor to Nashville. If you're looking for an upscale, but still casual dining situation to end your tour, Henley is definitely it. Home to a James Beard award-winning chef and top-notch mixologists, reservations are recommended for this neighborhood hotspot.
Nashville is not the city to visit if you're not a cocktail lover, but rarely do you think of it as a city that makes America's favorite spirit, whiskey. Nelson's Green Brier Distiller is one of the local spirits attempting to change that perspective. Nelson's offers regular tours and guests are offered tastes of their Tennessee handmade sour mash whiskey. Do yourself a favor and don't leave Nashville without a bottle of their Nelson's First 108 Limited Release Whiskey, which is only available at the distillery itself.
The city once simply known as Music City, has grown from being a sleepy, college town to become one of the most visited and treasured American cities.