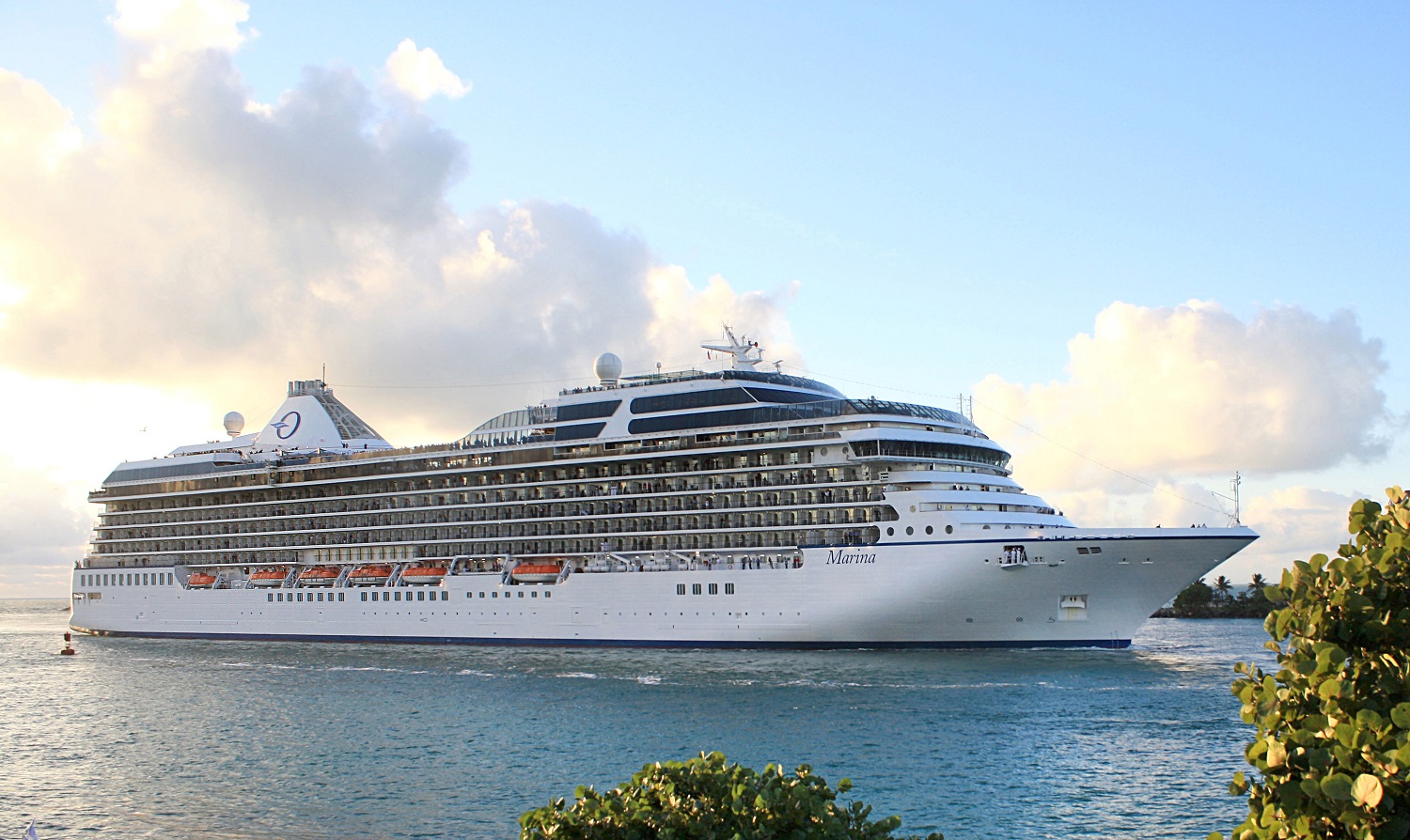 Photo Credit: Oceania Cruise
Scandinavia and the Baltic region are lands of impressive fjords, vast seas and idyllic coastlines. The Vikings and Czars left their mark on these lands with opulent palaces as well as fortressed medieval villages. The Viking homeland is the focus of Oceania Cruise line's twelve-day odyssey that allows guests to conquer these lands like a Viking. With your camera in hand, each port offeres rich culture, landmarks and natural beauty for the pillaging.
Oceania's Marina ship takes guests on a journey to the opulence of St. Petersburg, Cold War remnants of Berlin, as well as the Viking's legacy in Helsinki, Oslo and Stockholm. Quaint villages and towns from the medieval period are visited in Estonia, Sweden and Denmark.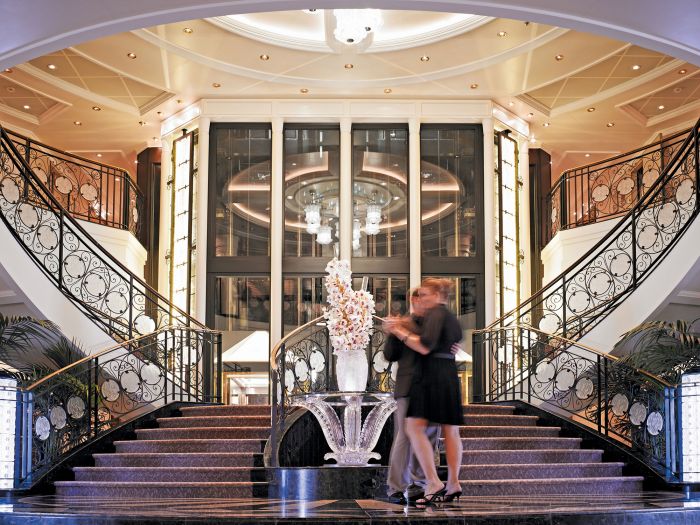 Photo Credit: Oceania Cruise
Marina is an exquisite ship and perfect home from which to visit these lands. It was designed like a mansion on the sea; the most impressive feature being the Lalique crystal staircase. Throughout the ship there are museum-quality pieces such as Picaso and Miro's paintings, as well as some exceptional pieces from emerging contemporary artists. The ship's capacity is 1,250 guests and despite the lavish details, there is never a feeling of snobbish luxury here. It's a sophisticated casual feeling, more like a country club tea than a formal black tie gala. In fact Oceania's ethos is "elegance without the pretense."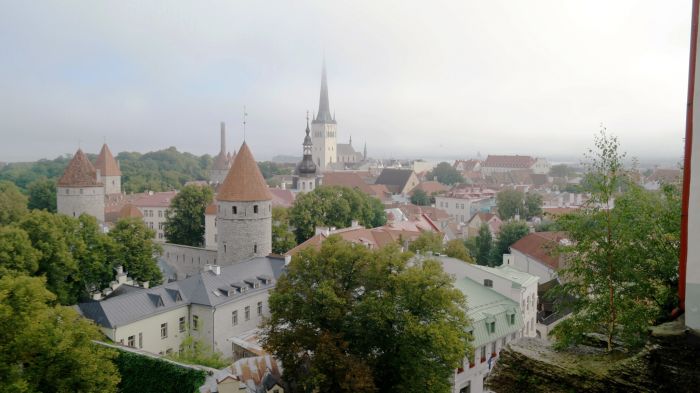 Photo Credit: Glenn Harris
The Viking Homelands cruise visits some of the most fascinating destinations around the Baltic Sea. The journey begins and ends in Northern Europe's most popular ports, Copenhagen and Amsterdam. In between, the exploration brings guests to old towns and quaint villages such as Porvoo in Finland which is a fairy tale-like village of old ochre and cinnamon-colored homes from the 14th century. In Saeby, Denmark, guests stroll through old towns with cobblestone streets, past colorful merchant building where life and commerce have taken place for over 800 years. The Stockholm and Tallinn, Estonia visits include explorations in the Old Towns with ancient merchant houses, market squares, museums, limestone churches and plenty of bistros for lunch and people watching.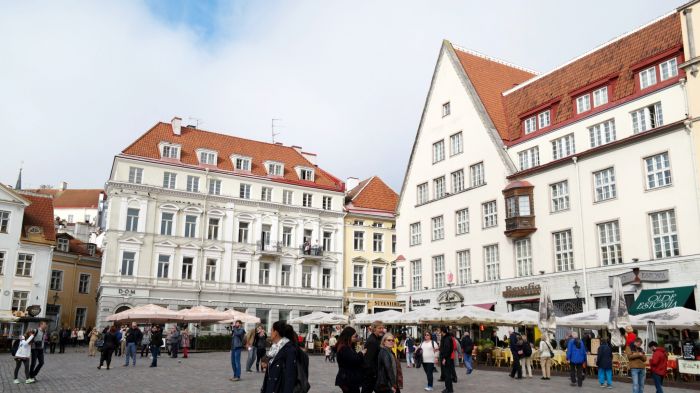 Photo Credit: Glenn Harris
In Oslo, the beautiful fjords and the city's coastline with skyscrapers and contemporary buildings are explored during an excursion on a 200-year-old sailing vessel. Cities such as Helsinki and Stockholm offer towering monuments to their royalty and heroes in large, open squares as well as bustling walking streets full of fancy shops and boutiques.
In our experience, each destination was special, with two of the most impressive being St. Petersburg and Berlin. The Berlin tour took us to the iconic Brandenburg Gate and Berlin Wall, and Check Point Charlie guard gate which once separated East Germany from West Germany, and was a symbol of both freedom and oppression during the Cold War.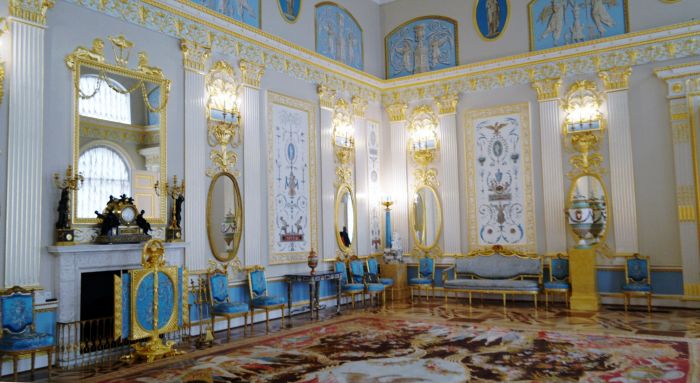 Photo Credit: Glenn Harris
St. Petersburg is Russia's cultural capital, founded by Peter the Great, with its striking 18th and 19th century Baroque neoclassical architecture. The grandest showpiece of Russian opulence is the Winter Palace, where guests went on a guided tour marveling at the grandeur of the ornate rooms with golden thrones, lavish furnishings, and precious antiques and signs of untold wealth. The extravagance of Russian Czars is on full display at the Faberge Museum where guests got an up-close view of these precious jewel-encrusted egg treasures. Ships stay overnight in certain ports allowing guests to take in the beautiful cities at night. In St. Petersburg, a performance by the Russian Ballet at the Hermitage Theater, and a chance to see Swan Lake was an evening to long be cherished.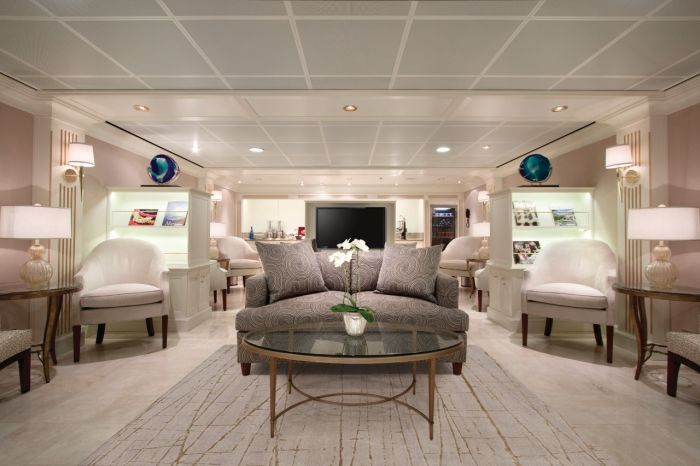 Photo Credit: Oceania Cruise
After all the exploration, you'll look forward to coming back to the ship for first-rate accommodations just as you would find in a five-star hotel. The categories of rooms vary from inside cabins to the Owner's Suite which is 2,000 square feet of space with indoor and outdoor whirlpools, a music room and 24-hour butler service.
The Veranda Staterooms are an excellent option and feature a spacious room with 282 square feet of space including a sitting area with sofa, an uber comfortable bed, a minibar with soft drinks, contemporary artwork and television with premium movies. The bathroom is exquisite as well with marble and granite walls and flooring, a full sized bath, a separate shower and Bulgari bathroom amenities. Accommodations include a good-size balcony for sitting outside and taking in all of the beautiful sights while at sea. The concierge level benefits include access to a private lounge serving refreshments throughout the day and a capable concierge to take care of your various needs while at sea or in port.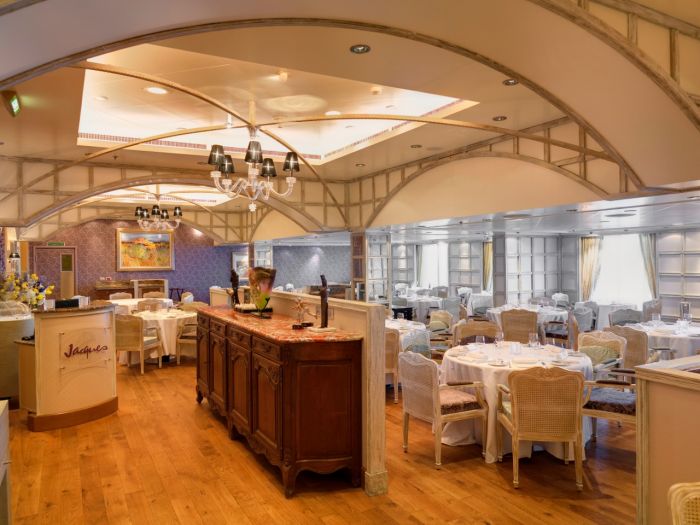 Photo Credit: Oceania Cruise
With all of the accolades one can say about the Oceania experience, the standout is the dining experience. Guests rave about their specialty restaurants, serving French, Italian and Asian fare; as well as a steakhouse. Oceania boasts the finest cuisine at sea and you'll find yourself comparing it to your favorite Michelin-starred restaurant at home.
Oceania's Master Chef and Executive Culinary Director is Jacques Pépin. Chef Pépin is a James Beard Foundation Lifetime Achievement Award recipient and former personal chef to three French heads of state, including Charles de Gaulle, and co-hosted with Julia Child on several cooking series. Now in the twilight of his illustrious career, he is behind the ship's fine French restaurant and his namesake, Jaques, where you dine on meals which are on par with the finest restaurants in Paris.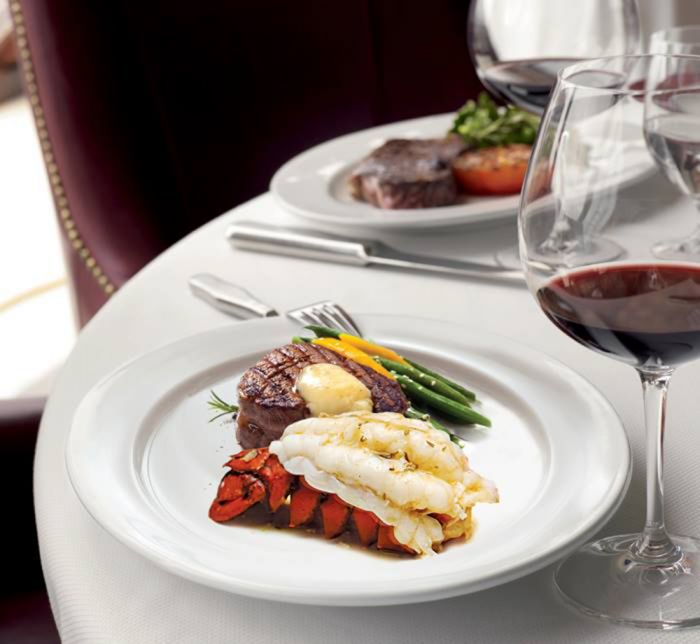 Photo Credit: Oceania Cruise
Privee is an exclusive gourmet dinner option where guests can host a private party of up to 10 guests in an exquisite dining room. The most elite dining experience is the La Reserve by Wine Spectator where no more than 24 epicureans dine on a spectacular, seven-course dégustation menu accompanied with a fabulous wine pairing. Beyond the haute dining experience at La Reserve, guests can also indulge in wine tasting where some top wines from the ship's extensive wine cellar are explored in a two-hour session of education, tasting and discussion.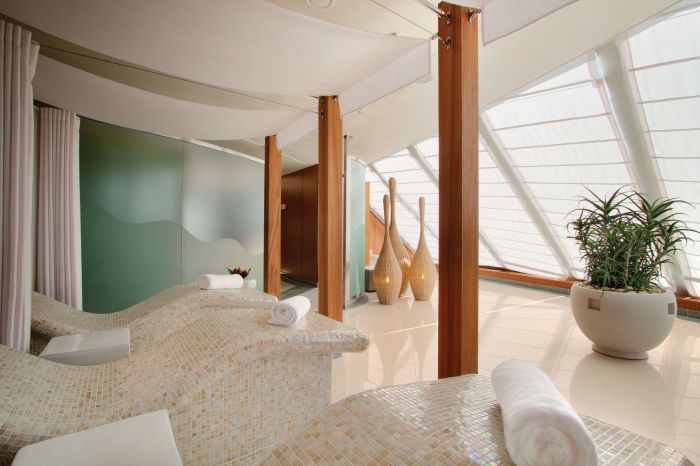 Photo Credit: Oceania Cruise
There are also numerous lounges and bars to bend the elbow with new friends as well as the Vegas-style casino. On the top decks are the heart of the ship's activities with a pool, Jacuzzi tubs as well as casual dining areas. Above the pool deck there are two more decks with a walking track and a golf putting green to work on your short game.
Oceania has also created their SpaClub experience with one of the world's top spa brands, Canyon Ranch. A full menu of spa treatments is available along with thalassotherapy whirlpool tubs, a sauna, and a steam room. There is a state-of-the-art fitness center or guests can participate in the indoor cycling, aerobics, Pilates or yoga fitness classes. Canyon Ranch healthy diet meals are also available at all of the specialty restaurant on the ship.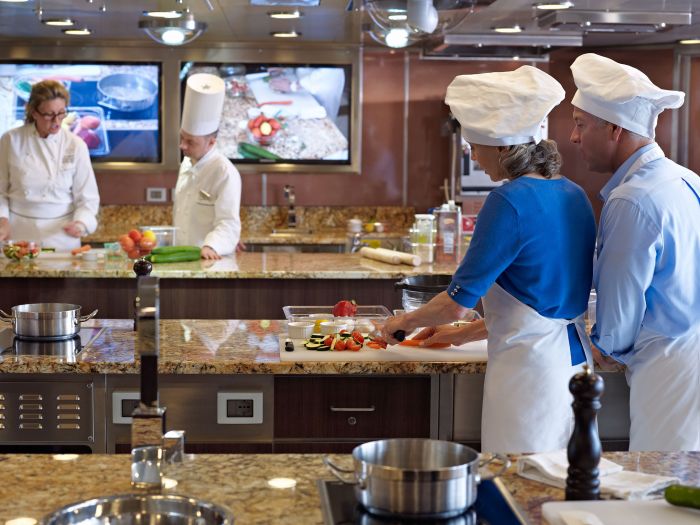 Photo Credit: Oceania Cruise
There are endless activities to do on the ship from salsa dance classes, lectures relating to the destinations, to trivia and bridge games. Nights are fun as well with live music, the disco, karaoke and movie nights in the theater. The entertainment puts on Broadway-level song and dance performances with talented singers, pianists, string quartets and guitarists who give concert-level performances.
One experience not to miss is the Artist's Loft. A renowned Artist at Sea such as W. Andre Allen, a heralded contemporary artist, gives instruction and hands-on supervision on his technique. Guests who are budding artists take the course and learn how to create paintings or sculptures, and then get to take home their work of art.
Marina also has its very own professional Culinary Center at sea where guests learn from a Master Chef. In several ports, the Master Chef and guests will source and prepare ingredients from local markets as part of their Culinary Discovery Tours.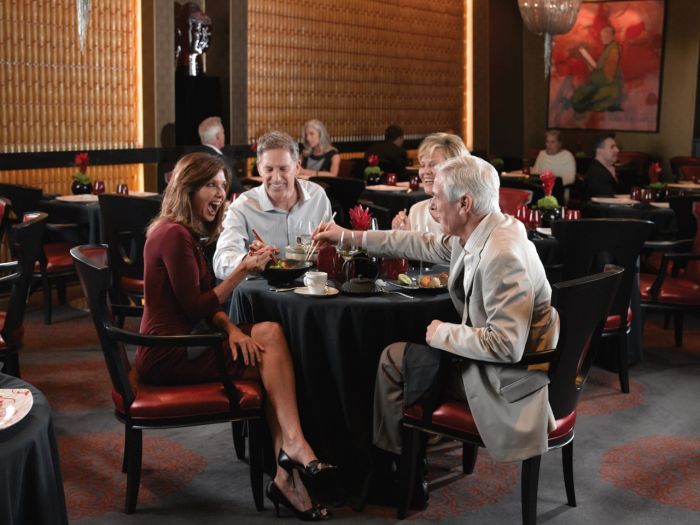 Photo Credit: Oceania Cruise
Part of what makes an Oceania holiday special is the other passengers who are of a kindred spirit, with the love of exploration and the finer things in life. Hellos in the hallways turn to chit chat, then shared excursions to long dinner conversations. Many couples will grow close over the cruise and then plan their next cruise together before the final port. The other aspect is the staff. Every interaction is a pleasure with a smile and warm hello. And it emanates from the captain, the hotel manager and all of the department heads who run a strong team which strives for professionalism and warm, effective service.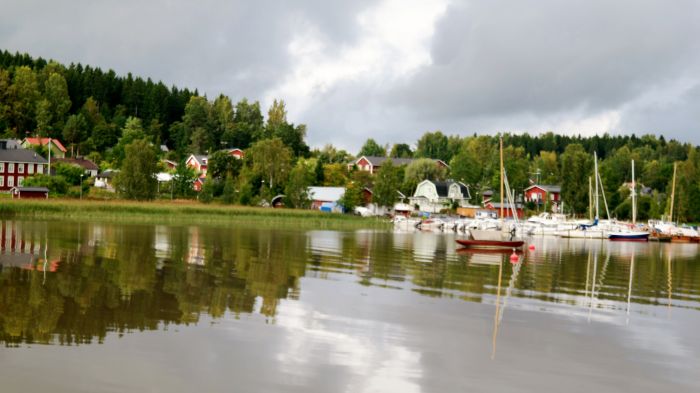 Photo Credit: Glenn Harris
Oceania was formed 15 years ago as a new way to cruise. The concept was to create exquisite, mid-sized ships holding no more than 1,250 passengers. The next element was to provide the highest caliber of services in a relaxed environment with a focus on dining. They've done well with exciting itineraries around the world that range from seven to 180 days. The Viking Homelands is an exceptional experience leaving guests with an adventure and memories that will last a lifetime.