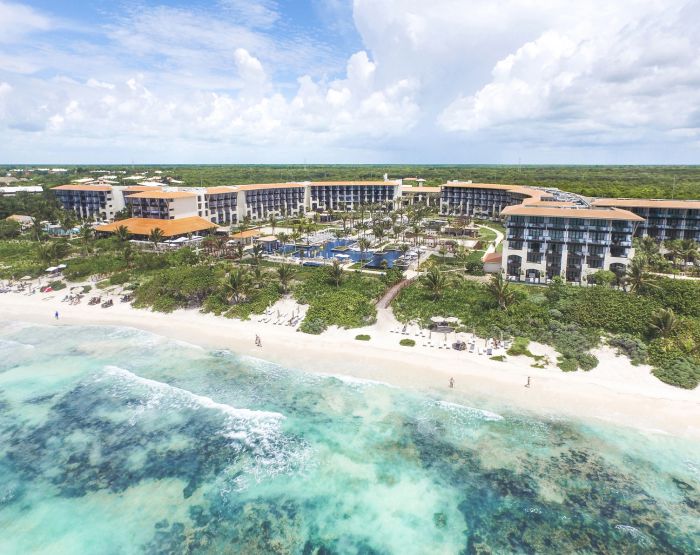 Image courtesy of Unico 20 87
As one of the world's most buzzed-about 5 star, all-inclusive resorts, UNICO 20°87° in Mexico's beautiful Riviera Maya, has raised the standard and exceeded expectations for all-inclusive fine dining. Since opening in 2017, UNICO 20°87° has remained at the forefront of culinary trends, by immersing its guests into the culture of the Yucatan (and points beyond) through regionally inspired cuisine and cocktails that represent some of the more flavorful aspects of Mexico's contemporary and indigenous culinary traditions.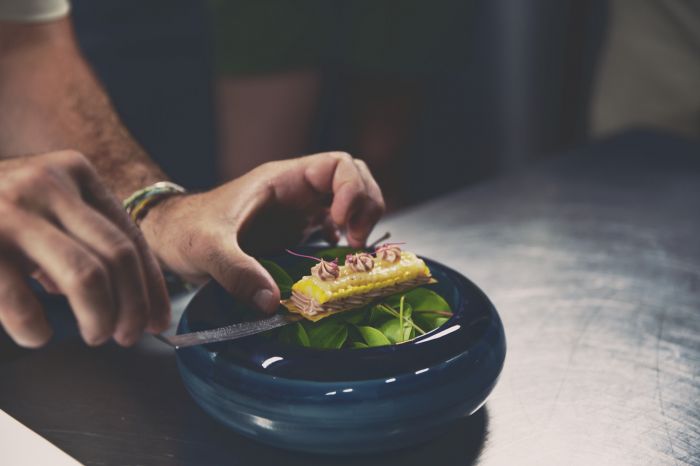 Images courtesy of Unico 20 87
This summer the resort plans to out-do itself yet again by curating the ultimate foodie experience for its guests. , the resort's aptly named seasonal event returns to UNICO 20º87º from July 17th - August 25th and will feature 6 restaurant takeovers by several of the culinary world's most renowned Michelin ranked and 5 Star Diamond Award winning chefs. Guests will enjoy a plethora of food and drink options, including chef curated menus, pairings, expert tequila tastings, handcrafted cocktails, and bar takeovers by some of the industry's most well-respected mixologists.
The lineup of nothing short of stellar with an international roster of rising and established culinary world luminaries, including Chef Roberto Ruiz of Madrid's Punto Mx, which is celebrating its 5th year as one of the few Michelin-starred restaurants in the world serving traditional Mexican cuisine. Also hailing from Madrid, is Chef J. Antonio restaurant, A'Barra, boasts 2 Michelin Stars and is known throughout Europe for its inventive menu consisting of elevated Spanish cuisine, special tasting menus and a gastronomic bar. Another exciting addition to the line-up is María José San Román of Monastrell Restaurant in Alicante, Spain. As part of a select group of female chefs who have placed Alicante on the international foodie radar, Román's has led Monastrell to its first Michelin star by pairing natural and recipes with fresh seafood. Jesús Sánchez, also from Spain will represent Restaurant El Cenador Amós. Established in 1993, El Cenador Amós has earned its place on the international gastronomic map with 2 Michelin Stars and 3 Soles (Suns) from the Spanish Repsol Guide. The highly acclaimed restaurant nestled in an 18th Century mansion, is where dedicated foodies will find Chef Sánchez cooking up traditional Spanish dishes with expert flair and meticulous attention to both taste and texture.
Superbia will also host prominent Mexican and American chefs, including Abel Hernández from Mexico City whose restaurant, Eloise Chic Cuisine with a 5 Star Diamond Award and incorporates elements of French culinary technique and preparation to create dishes full of flavors that honor the traditional flavors of Mexico City. A recent addition to the lineup is Chef Noah Sandoval a bright new culinary star from Chicago restaurant, Oriole, who was recently named 'Best New Chef' at 2017's Food and Wine Classic in Aspen, and was nominated as 'Best Chef 2019' by the James Beard Foundation. Sandoval's accomplishments and inventive take on American fine dining have helped set the tone for a new era of fine dining in the elegant and intimate 15-course meal at Oriole has earned the restaurant two Michelin Stars and a 5 Star Diamond rating.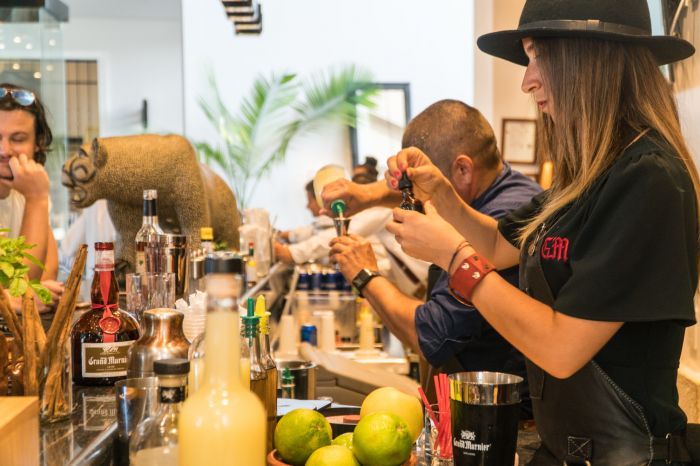 The libations will be flowing as well, with some of Mexico's most sought after mixologists bringing their masterful skills to the annual event. One of Riviera Maya's leading mixologists and 21 Tequila Brand Ambassador, Edson Arzate will help guests beat the Caribbean summer heat with his unique interpretations of classic cocktails, offering up the perfect way to enjoy an afternoon at one of UNICO's 4 swimming pools. To kick off the second week of UNICO's very own Executive Mixologist, Luis Vallejo will set up a residency at the resort's Bar Balam with a menu centered around organic ingredients and local flavors to craft unique cocktails made 100% by hand from start to finish. Also joining the group is Bose Echeverría, ambassador of Moet Hennessy, 1st place winner of National Vodka Belvedere and 2nd place in the International 007 Martini contest. Known for his inventive specialty cocktails, Bose has designed cocktails for internationally recognized brands such as Swarovski, Fendi, Dior, Chanel, and Kenzo.
Of course, what trip to the Yucatán would be complete without a taste of Tulum-based mixologist Diego Valencia brings to his extensive knowledge of -based cocktails. Valencia refined his passion for Mexican upon arriving to Tulum, where he began to learn the process of production from some of the best in Mexico. Diego currently studies and develops new techniques using different ingredients as the head bartender at ARCA, Tulum. Mexico City's thriving bar scene is represented by Distefano Martínez whose mastery of contemporary cocktails will undoubtedly be a welcome addition to the festivities. Martinez currently serves as an ambassador for Vodka and is a leading bartender at Mexico City's Licorería Limantour, rated 'Latin America's Best Bar' by The World's 50 Best Bars. Rounding out the dream team is Lorena Seligson. As an ambassador for Campari Group and certified sommelier, Seligson will be making sure palates are pleased with expert wine and cocktail pairings.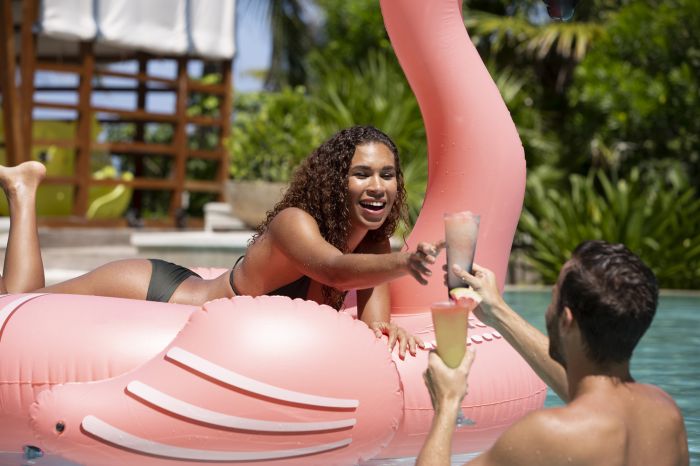 As if this weren't enough, all 4 restaurants at UNICO 20º87º and its several poolside eateries will offer the internationally inspired gourmet cuisine that has become one of UNICO's many claims to fame. If you are craving Japanese, Mura House offers a sophisticated and a menu to match. With a full sushi bar and a menu comprised of dishes such as Tuna Tataki, Red Curry Beef and Toriyaki just to name a few, even of Japanese fusion cuisine will be delighted. If you have a taste for Italian look no further than the elegant Mi Carisa. As UNICO's most elevated dining experience, the Coastal Italian inspired Mi Carisa serves a variety of mouth-watering pasta dishes, along with unexpected offering such as Tuna Carpaccio with Grana Padano, and the ever-popular grilled Mushroom Crusted Beef Filet paired with savory Mushroom and Truffle Risotto. With local flavor at the heart of UNICO's ethos, guests should plan for a dinner (or two) at the wonderfully authentic Yucatecan restaurant, Cueve Siete, which offers Aguachile Camaron, Rib Eye with Hibiscus and Sal Flor, and Cerdo Pelón Yucatan.
For more casual cravings, there is a buffet style breakfast and relaxed dining at Restaurant 20.87 which offers a wide variety of classic bistro style fare and the only place at the resort where you will find the (very Instagram friendly) UNICO 20°87° Ice Cream Cart. The tabletop-sized serving vessel arrives fully equipped with handles, wheels, and several flavors of decadent ice creams – along with all of the necessary toppings, including: toasted nuts, sprinkles, and fresh berries. For guests on-the-go, the charming Café Inez serves small bites, pastries and coffee from 6:00 a.m. 2:00 a.m. Guests also have the option of ordering á la carte as part of the in-room dining feature with operates using an app that allows guests to choose from a range of menu items and snack options, including the famous (and highly addictive) UNICO which arrive piping hot and served with dulce de leche, a perfect way to end (or start) the day. At UNICO 20º87º this summer, the possibilities for are endless.
Find out more about Summer 2019 and other amenities and offerings available at UNICO 20º87º at www.unicohotelrivieramaya.com