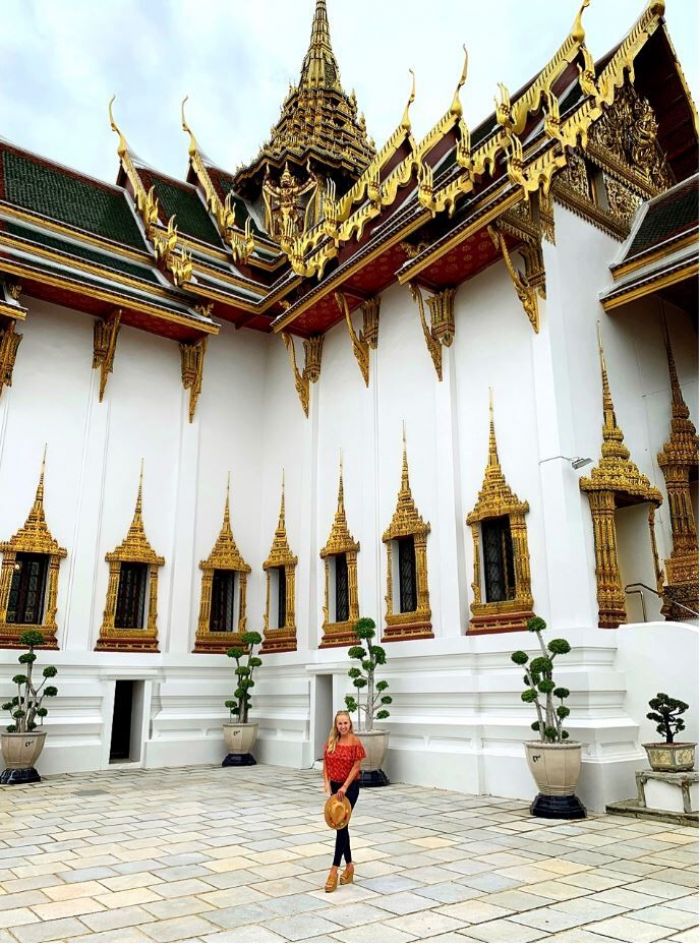 Hard to believe through most of its history, the country known as Thailand was called Siam less than 100 years ago.
After its reform in 1939 this wondrous Southeast Asian "Land of the Free" nation is a huge source of pride for its Thai people and is brimming with bucket-list worthy experiences. Traveling for work as a TV Host for my show "Travel Time with Linda" I see many beautiful places, but Thailand is one I wish to experience over and over again on replay.From mind-blowing tropical beaches, opulent royal palaces, ancient ruins and ornate temples displaying figures of Buddha, to soothing traditional Thai massage therapies, there is no shortage of magical fabulosity to encounter.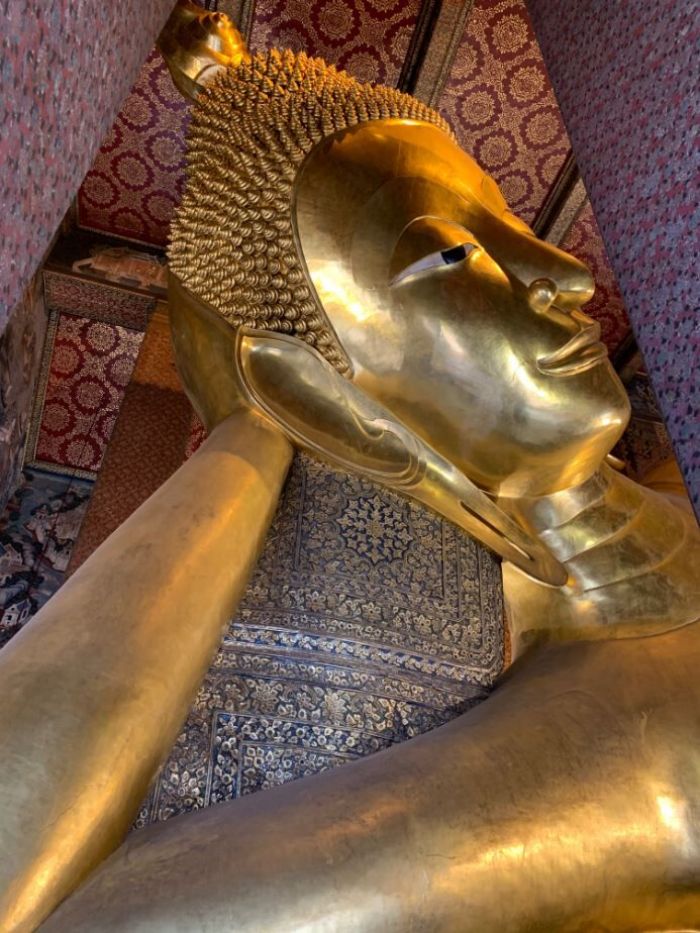 Compared to other destinations around the world, it's a bargain lovers paradise – even for luxury travelers like myself. The Thai baht goes a very long way in Western currency which we took full advantage, enjoying a heavenly Thai massage daily at just 500 baht an hour ($12 dollars!!).
We traveled through Thailand like a boss expertly navigated by Exotic Voyages covering four exotic locales. Starting our travels in Bangkok to explore its capital city of must-see historical and cultural attractions, we then became "Elephant Owners for the Day" at Patara Elephant Farm in the jungles of Chiang Mai. An absolute-must to go island-hopping Thailand's beautiful beaches, we spent a few wonderous days each in Koh Samui and Phuket. All of our extraordinary journeys memorable and perfectly executed, Exotic Voyages truly knows how to treat first class travelers and is one of the few luxury travel companies that you can trust will deliver with private and customized tours to destinations in Asia.
Persuaded to spend less time in Bangkok's bustling metropolis by friends describing it as "dirty", I wish to dispel that rumor as I immediately longed for more time in this gilded city upon entering the courtyard to our stunning urban sanctuary; the luxurious boutique hotel The Siam.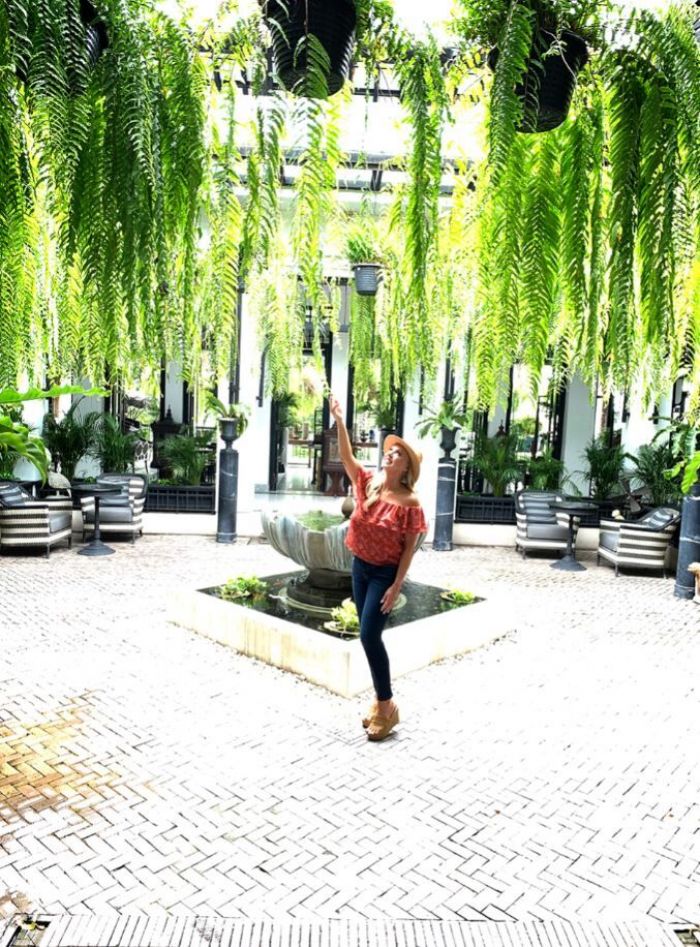 Set on 3 acres of verdant frontage along the Chao Phraya River, The Siam is a 39-suite-and-villa located in Bangkok's Royal Dusit District. Designed by internationally acclaimed architect Bill Bensley, the Art Deco inspired, Thai antique infused premier resort is reflective of its kingdoms historic name.
Shown to our Siam Suite by our personal butler, as we walked through the lush atrium passing by the Opium Spa & Wellness Center, we were told discreetly that the Princess is often a regular guest of the establishment and they were preparing for her royal arrival later that day.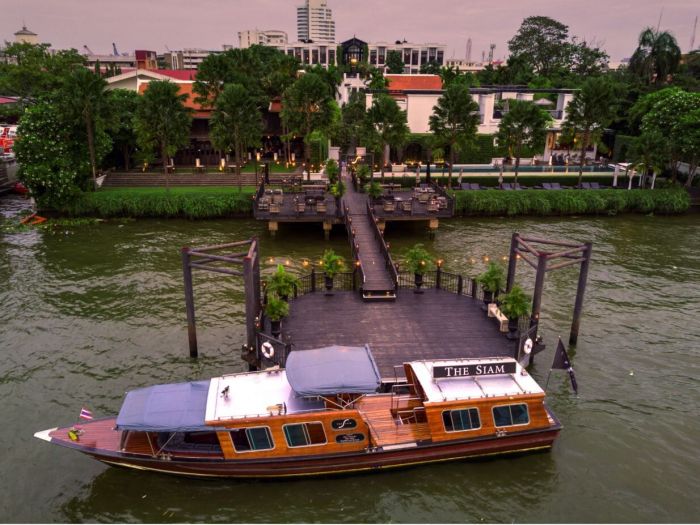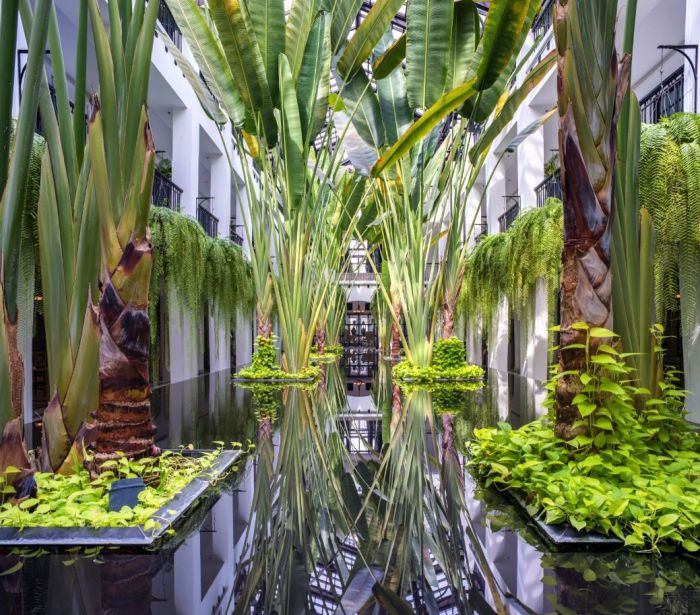 Our spacious serene escape from "mad, bad Bangkok" was outfitted with plush art deco furnishings, a super-sized king bed and lofty ceiling with original turn of the century artworks and antiquities.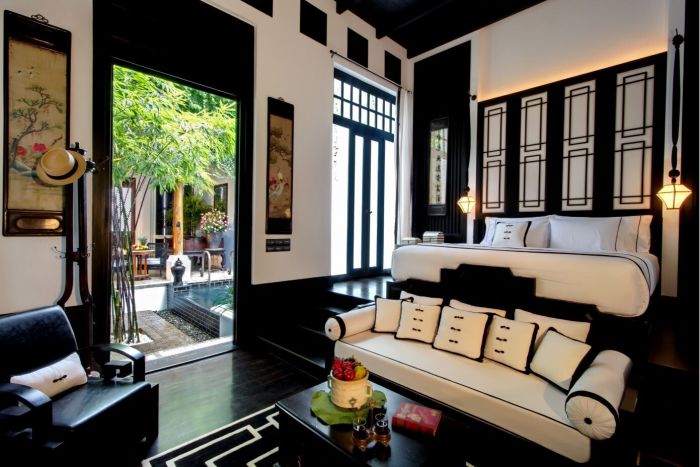 Ready to experience "Boujee Bangkok" as I later nicknamed, we met our Tour Guide Peek with Exotic Voyages in the hotel lobby early our first and regrettably only day in Bangkok to begin a full day of tailor-made adventure temple hopping the Grand Palace, Wat Arun and Wat Pho viewing the iconic Reclining Buddha, remembering to enter each building leading with the left leg as a sign of "Good Luck".
By night, we rode through the city on a wild Tuk-Tuk ride exploring the hustling bustling Flower Market and sampling delicious Thai street food; my personal favorite the traditional specialty dessert of Mango with Sticky Rice.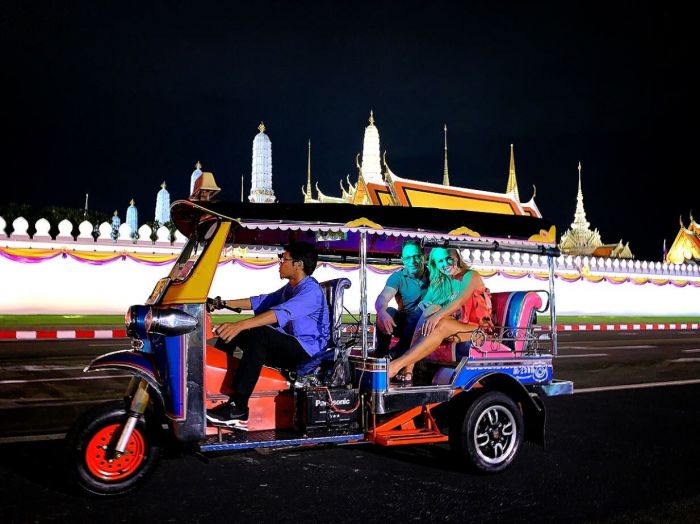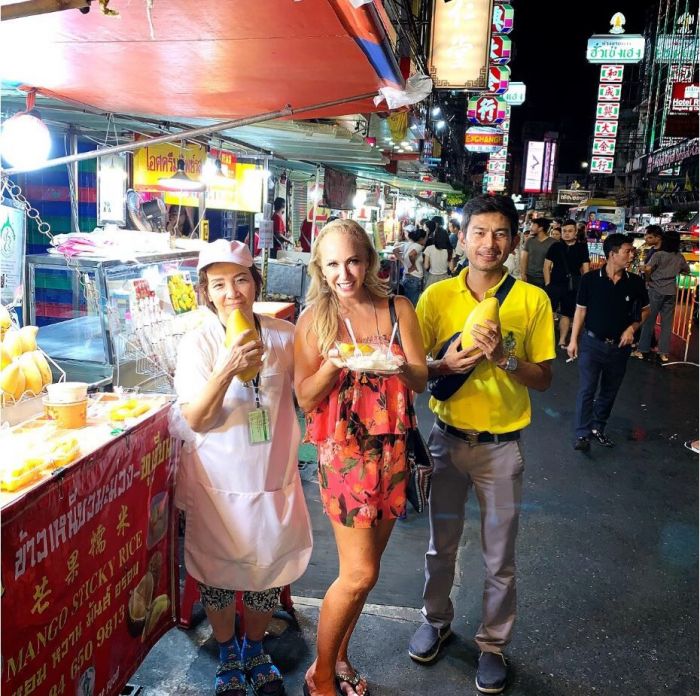 Hopping a short one-hour flight from Bangkok to Thailand's Northern Region we arrived in Chiang Mai for a serene escape shrouded in nature. I checked off another bucket list thing-to-do organized by Exotic Voyages to participate in the unique "Elephant Owner for a Day" program at Patara Elephant Farm.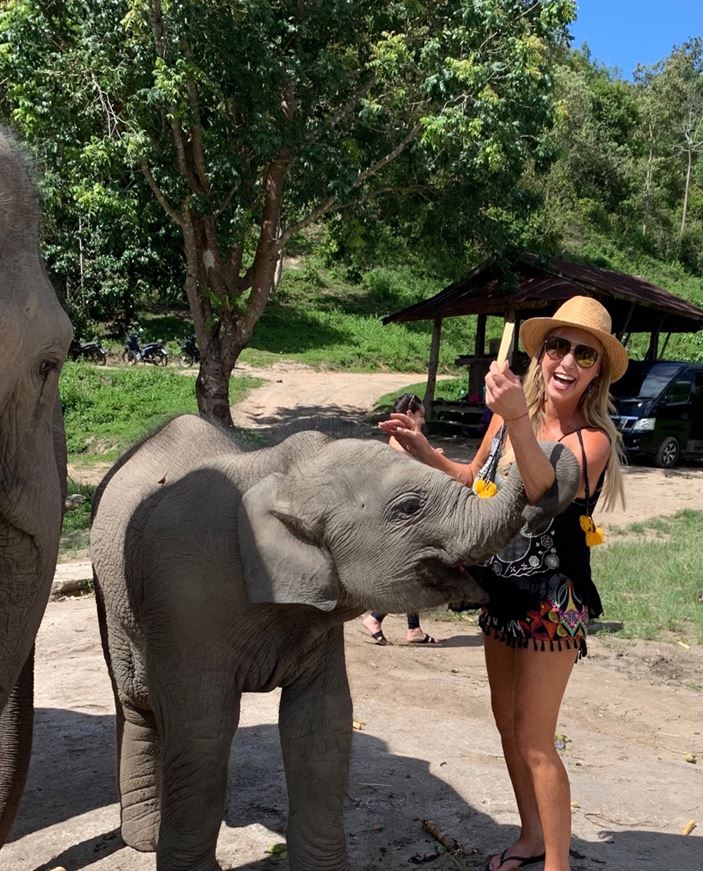 It was incredible spending the day with these gentle giants feeding them, learning about their skin and how to bathe them and the spoken commands how to communicate and ride them.
Mommy and especially Baby pictured above were my absolute favorites to hang out with at socializing hour.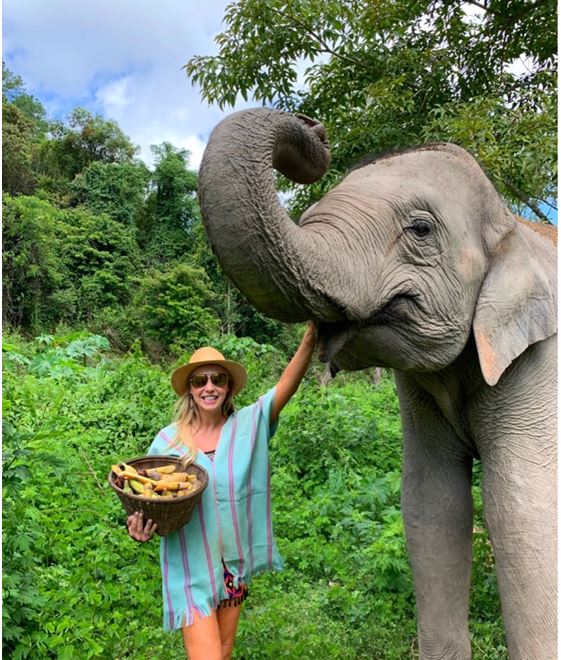 Soon I was assigned my Elephant "Ploy" to "own for the day" along with my Trainer "Ew", who taught me several key phrases. "Dee Dee" which means "Good Girl", "Na Lo" to lie down, "Ma" to come and most important during the riding portion; "How" to stop.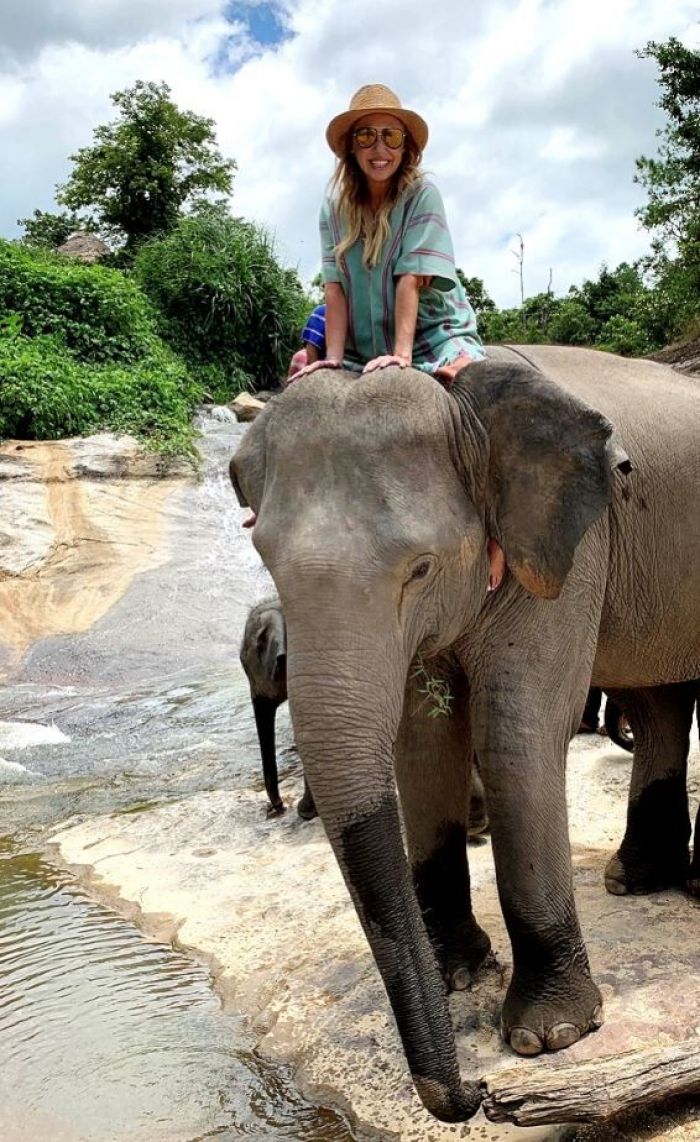 Our haven of tranquility, 137 Pillars House was our tropical oasis in Chiang Mai. A beautiful boutique hotel where the elegance of the Orient meets modern luxury built lovingly around "The House"; a teak wood building namesake carefully restored to reflect its 19th Century origins.
In Chiang Mai, the importance and wealth of a property owner was often measured by the size of their Lanna-style Thai houses, and in particular how many pillars (sao) the house had…the more the pillars, the more important.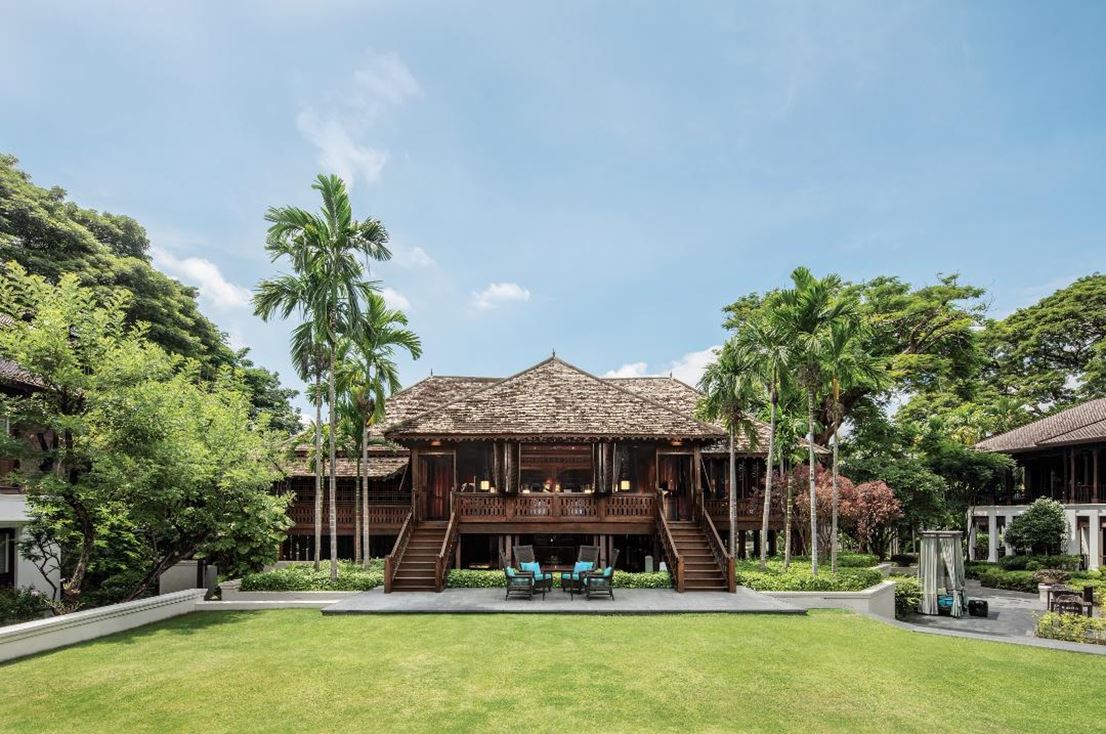 Jack Bain, the property owner at the time decided to count the number of pillars which numbered the impressive amount of 137. An old map of the Wate Gate area also referred to house as "Baan 137 Sao", which translates to 137 Pillars House, thus, the house came to be known as 137 Pillars House.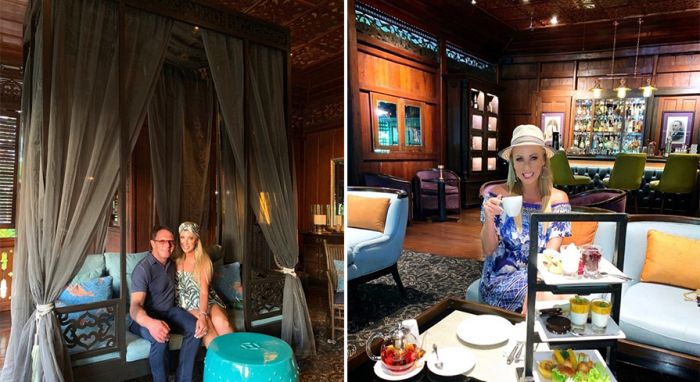 Jack Bain's legend lives large in the old house as we ended our adventures each day enjoying handcrafted 'Old World' contemporary cocktails and on one particularly exhausting day shopping Nimman Road; the heart of the trendiest part of Chiang Mai, we rewarded ourselves with a delectable Afternoon Tea in the spirit of the Orient with wonderful offerings of Chai Dim Tea selections paired with savory and sweet delights.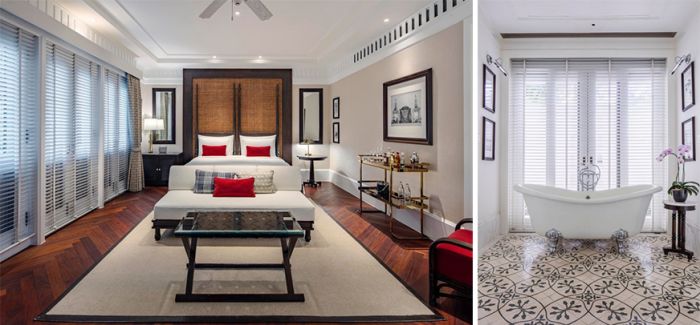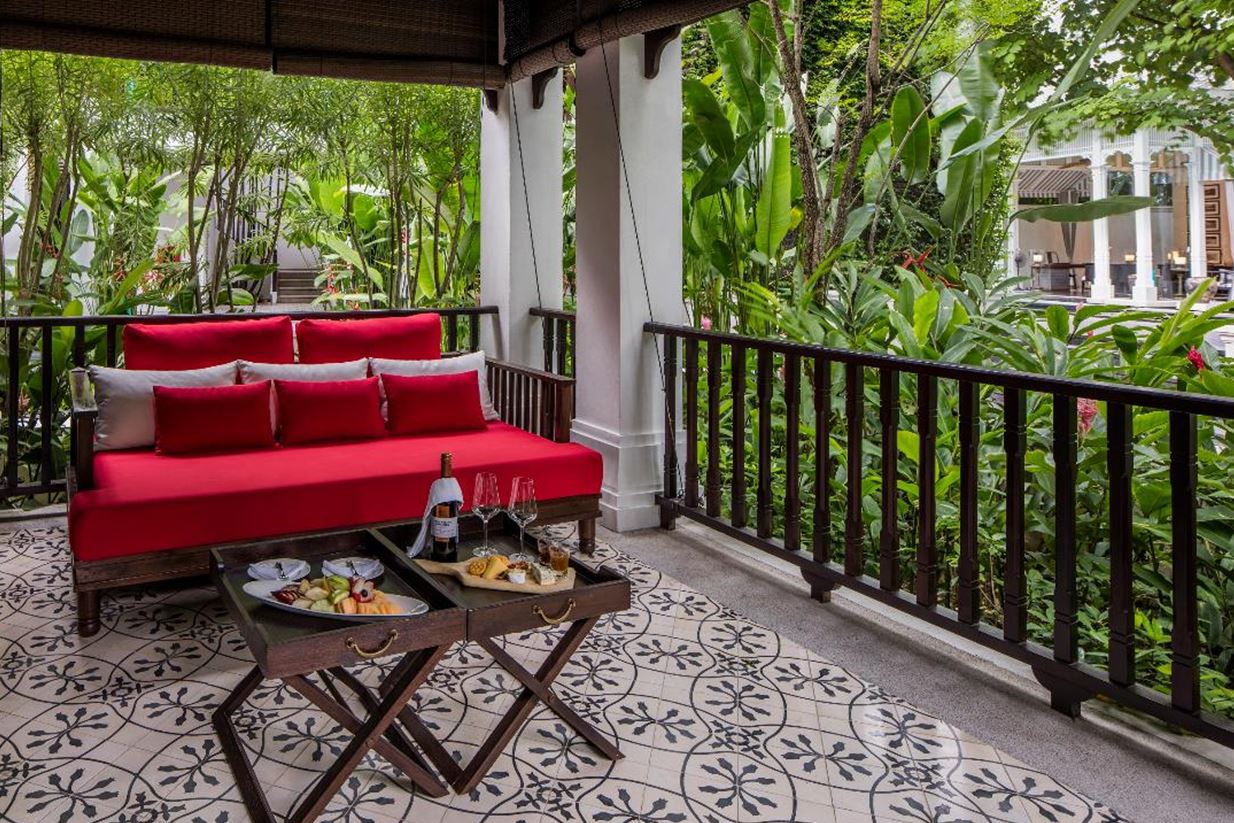 After exploring the rich cultural heritage of this former Lanna Kingdom we retreated in style to our expansive bedroom suite with lush garden terrace and daybed overlooking our private jungle oasis; my favorite amenity the Victorian bath along with indoor/outdoor shower.
Touted as one of the world's most romantic destinations, a quick island hop over to Phuket we were fortunate enough to be "VIP's by the Sea" as a guest at Baan Banyan Villa. This heavenly, privately-owned rental property was truly a jaw-dropper, blending its natural environment perfectly in a "contemporary-meets-traditional" Asian style. I was all ours complete with Private Chef, Villa Manager and 2 housekeepers providing us extraordinary service beyond our imagination.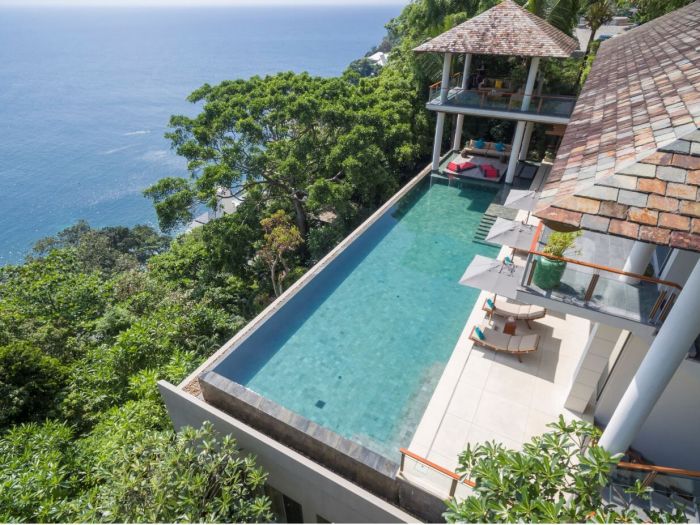 Upon arrival we are greeted outside by the entire staff and offered a beautiful flower garland called a "Malai", presented by our Villa Manager Bood as a form of good luck and respect followed by receiving a mind-blowing tour of Baan Banyan Villa our stunning "home away from home".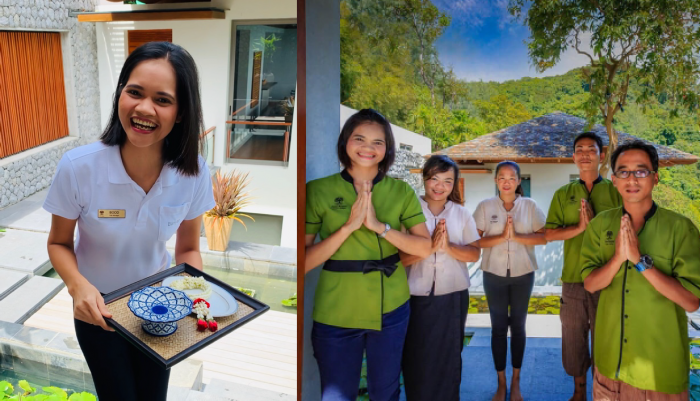 Nestled into the hillside of Kamala Bay with breathtaking ocean views surrounded by nature with uninterrupted views of the Andaman Sea, this ultra-chic villa that accommodates up to 12 guests was our luxurious
landing pad for three wonderous days to enjoy. Feeling utterly spoiled in my newfound eye-opening appreciation of the "Luxury Villa" concept we couldn't manage to tear ourselves away from our Villa paradise.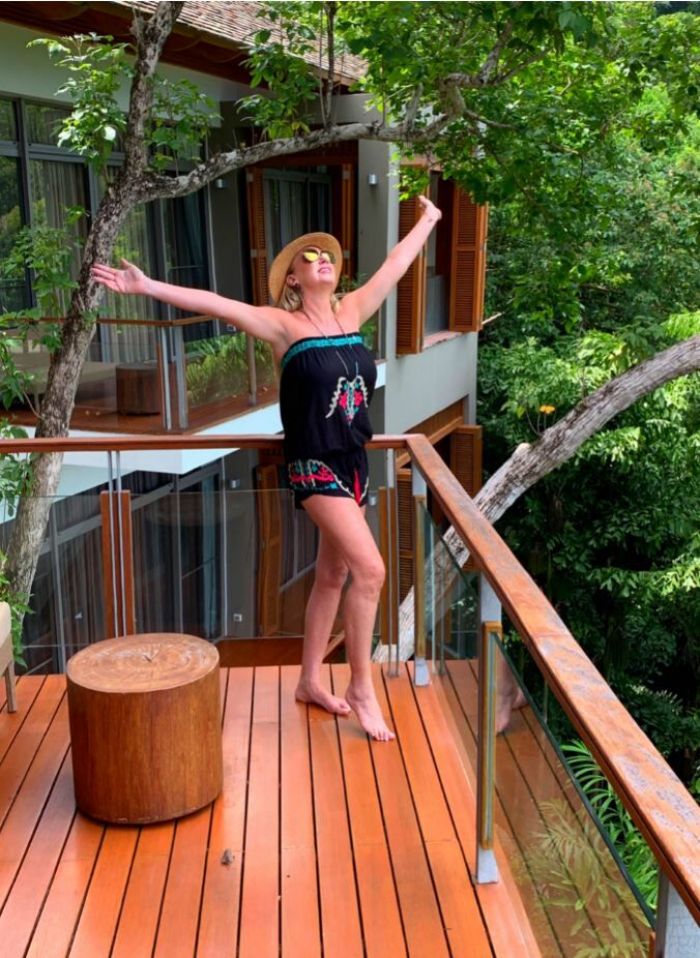 Eating like royalty, our Private Chef preparing scrumptious cuisine with portion sizes enough to feed a large family, dining on delectable exotic dishes. We blissfully lounged in the lap of luxury enjoying the expansive infinity edge pool, ending each day with a Thai massage poolside, framed and protected by Baan Banyan Villa's majestic namesake; the gorgeous banyan tree gracing its beautiful property.
Whether you're a romance-seeking honeymooner (and we met quite a few during our travels) or celebrating your Golden Anniversary, you will most certainly fall in love with Thailand, the magical "Land of Smiles" that had me at "Wai Kha".