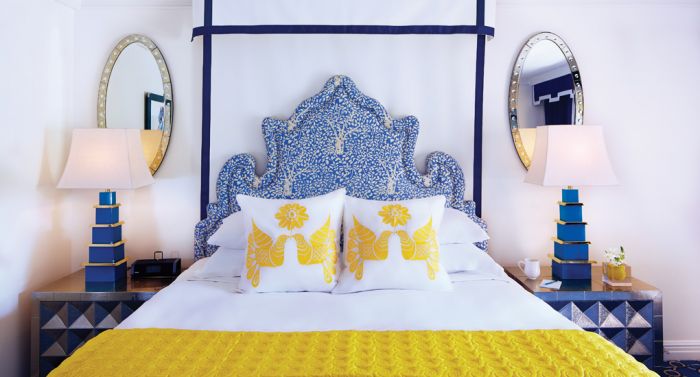 Jonathan Adler/Eau Palm Beach Resort & Spa
Considered an area for the more affluent among us, The Palm Beaches is a destination that has something special for almost everyone from almost every walk of life. Whether it's sharing the breezy air with native egrets at the eclectic and serene Japanese gardens of the Morikami Museum in Delray Beach or partaking in the boozy Pontiki Boat Cruises of Jupiter, not one lifestyle reigns supreme in this part of Florida.
While it is home to many of America's rich and famous, Palm Beach and its sister city West Palm Beach, are more than just a playground for the wealthy. Infused with retro beach culture, The Palm Beaches is a go-to getaway for couples that enjoy the golfing lifestyle, but the area has more to offer than just greenways. With a surprisingly innovative food scene, pet-friendly and walkable downtowns, plus some of the best sands that Florida has to offer, visitors will find the area to be more young and vibrant than its previously held image.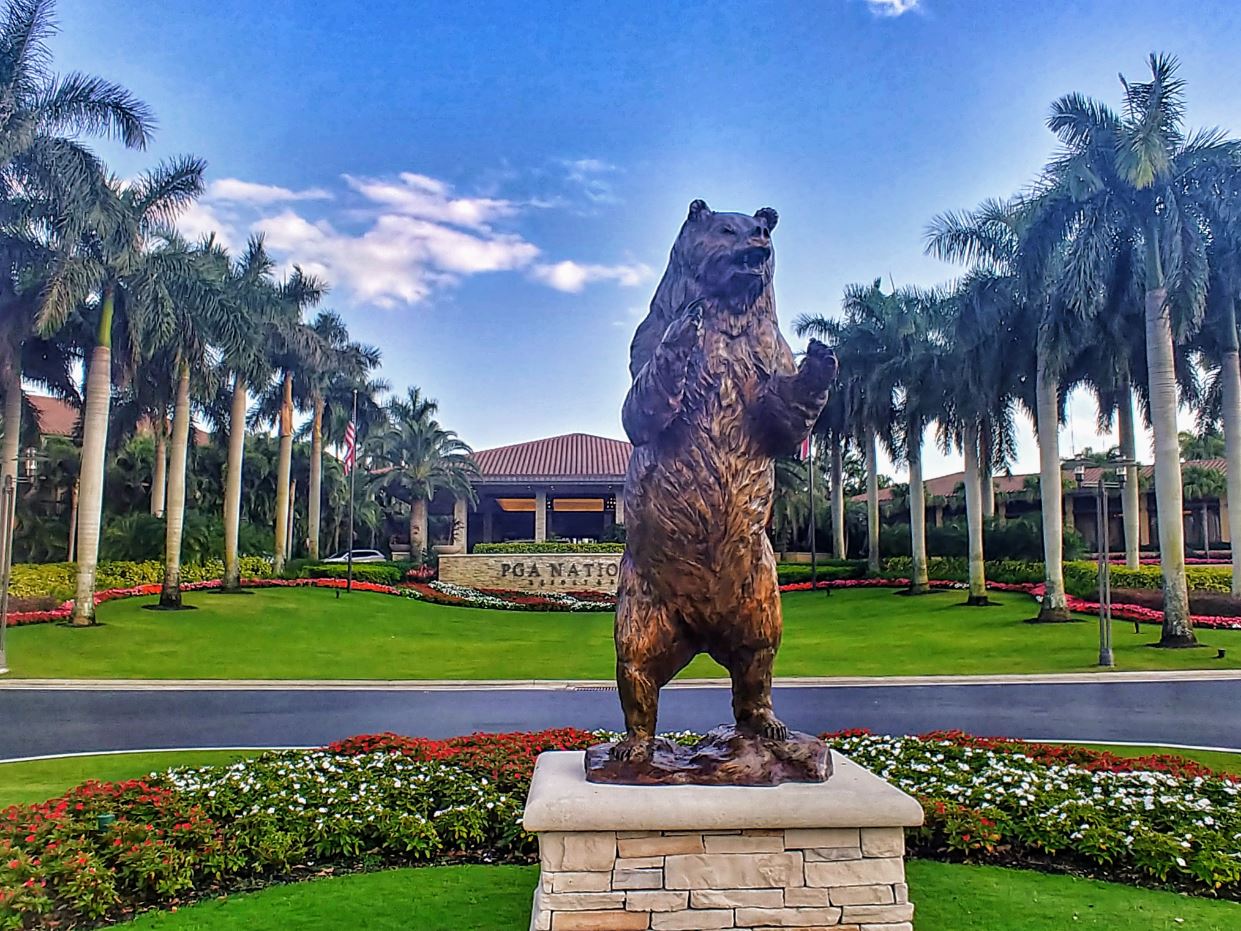 PGA National Resort & Spa
Encompassing the towns of Jupiter, Boca Raton, Delray Beach, and about a dozen others, The Palm Beaches are notably home to many PGA events, including the Honda Classic that is held annually at the PGA National Resort & Spa. This property that sits naturally within a residential area feels a bit "off the beaten path" for such a substantial resort. For the novice or new golfers, the resort offers private lessons on their championship greens and even, simulated golf with an instructor for those of us that prefer indoor activities.
In addition to golf, Palm Beaches is quickly becoming one of the alternative travel destinations in the Sunshine State, outside of the frequented Miami and Orlando, for travelers that enjoy wine festivals, sporting events, and water activities. The Palm Beaches has always been a home away from home for many "snowbird" Northeasterners, but has quickly become a travel destination for travelers from afar that have a taste for legendary resorts such as The Breakers. Travelers to The Palm Beaches can enjoy a peek into the throwback beach lifestyle, while enjoying all the amenities of modern life.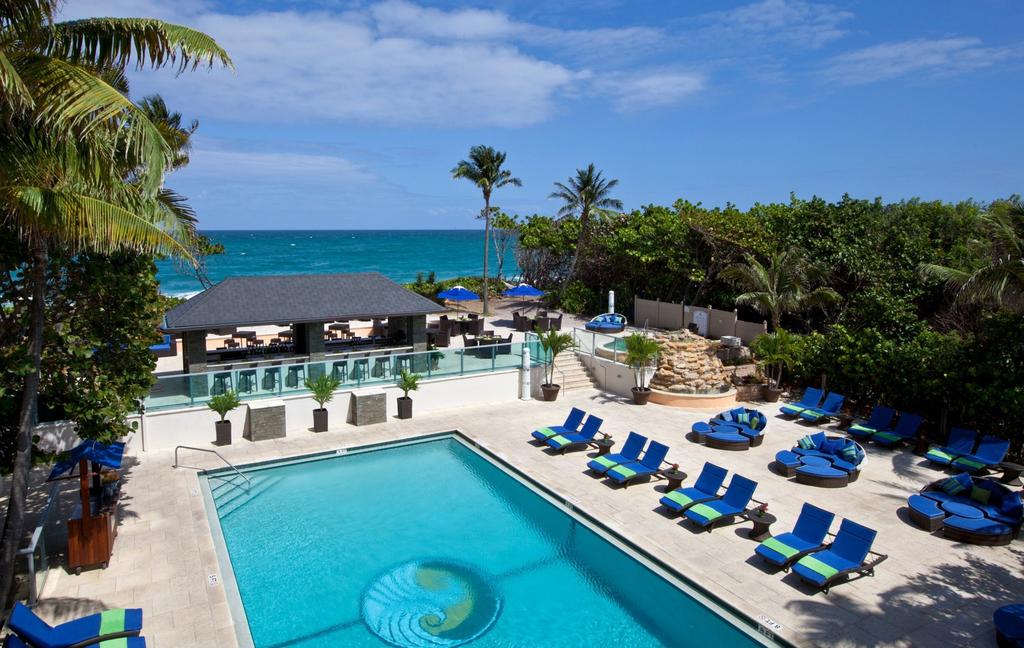 Jupiter Beach Resort
With a classic, elegant and almost Caribbean decor, the Jupiter Beach Resort has one of the more picturesque stretches of beach in the area. A beautiful setting for dinner, but make sure to have a spot near the sands with a cocktail to catch a view of their stunning, cotton-candy sunsets. For a bite fresh out of the Atlantic, Sinclair's Ocean Grill at the property is a pescatarian's dream. Their grilled octopus and other locally-sourced seafood gives visitors an authentic taste of this region of Florida.
The Foxworth Fountain, located in Delray Shores Pharmacy in Delray Beach is a throwback to lunch counter eats in a retro pharmacy and soda shop atmosphere. A great stop-off while browsing through many of the boutiques in the area. Foxworth is open everyday except Monday, and are becoming increasingly known for their CBD-infused milkshakes.
For travelers that like to live like the locals, Grandview Public Market hosts free yoga sessions in their plaza and a variety of food stations for a casual lunch of salads, sandwiches, and everyone's favorite food trend, poke bowls.
For higher-end bites, the Four Seasons Palm Beach plays host to Florie's, a restaurant in partnership with three-Michelin-starred chef, Mauro Colagreco. Their signature heirloom tomato and peach carpaccio is the perfect brunch dish to share, while sipping on wines from their expansive cellar. With a window wall facing the azure waters of the Florida coast, you'll breathe a little slower while enjoying a meal with friends here.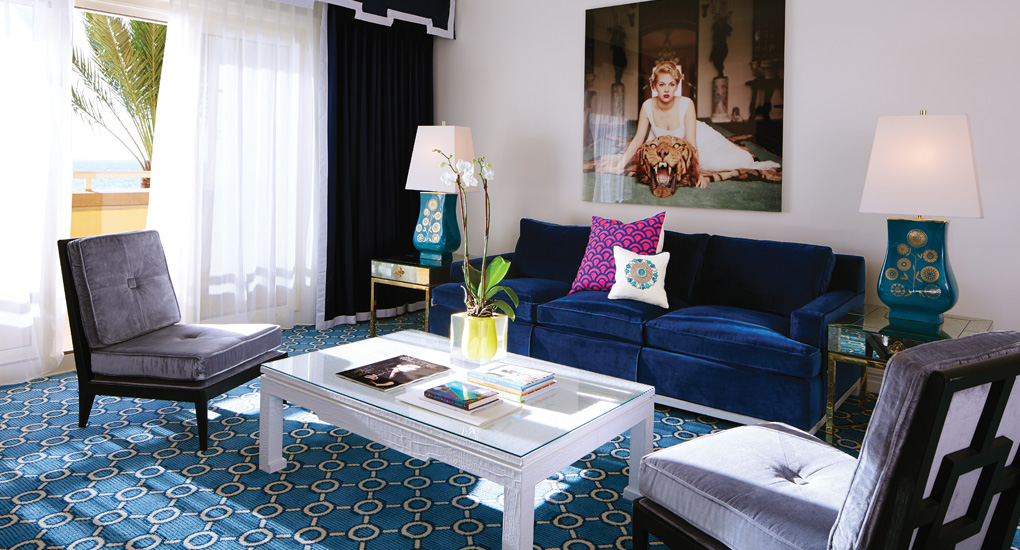 Eau Palm Beach
Appealing to lovers of art and design, the retro-styled Eau Palm Beach is the ultimate place to lay your fashionable head. Their Jonathan Adler designed rooms are draped in brightly colored fabrics that blend old-school, Hollywood Glam with spicy Southern Florida. While located directly on the beach, Eau does not make their golden sands the focus of your stay. The lobby is pretty, without being dainty and the staff is aware, yet not in your face. Eau feels like a stay at a beautiful home where the hosts give you everything you need without being fussy, including a quiet space with a welcome glass of champagne.
The Palm Beaches may not be the first destination in Florida that comes to mind when planning a getaway, but it will leave a delightful, lasting impression for those looking to escape the soon-to-come cold weather.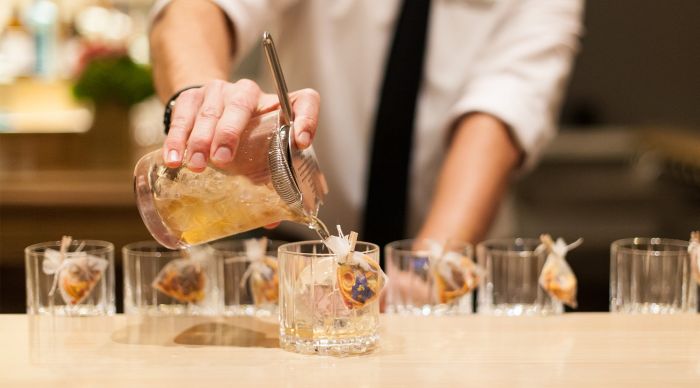 Florie's
Located in the Four Season Palm Beach, Florie's bar is utilizes botanicals sourced from the resort's garden for beautiful and seasonal cocktails.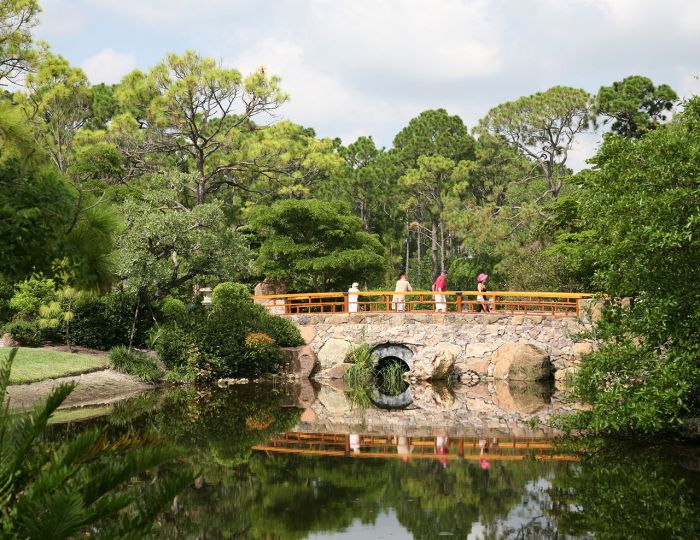 Morikami Museum and Japanese Gardens
Morikami Museum and Japanese Gardens provides an oasis for travelers looking a peek into Japanese culture, while taking a break from beach life. This expansive landscape is unlike any other area in Florida and will leave a lasting impression on visitors.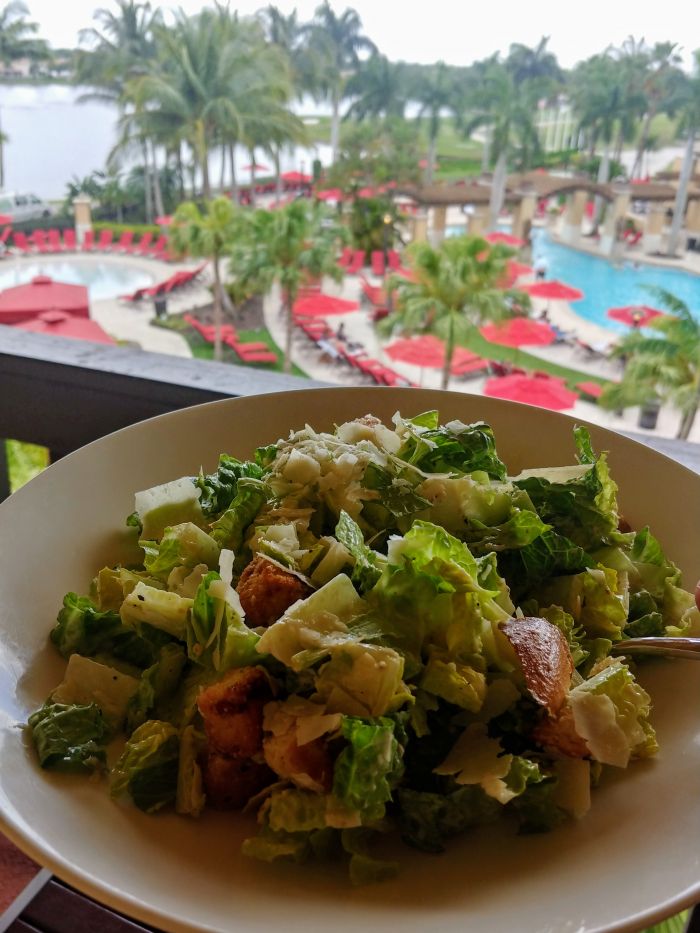 Shea Peters
PGA National Golf & Spa, a family-friendly property is underated when it comes to their food and delicous cocktail menu. Those looking for kid-friendly, healthy options will not be left out while vacationing.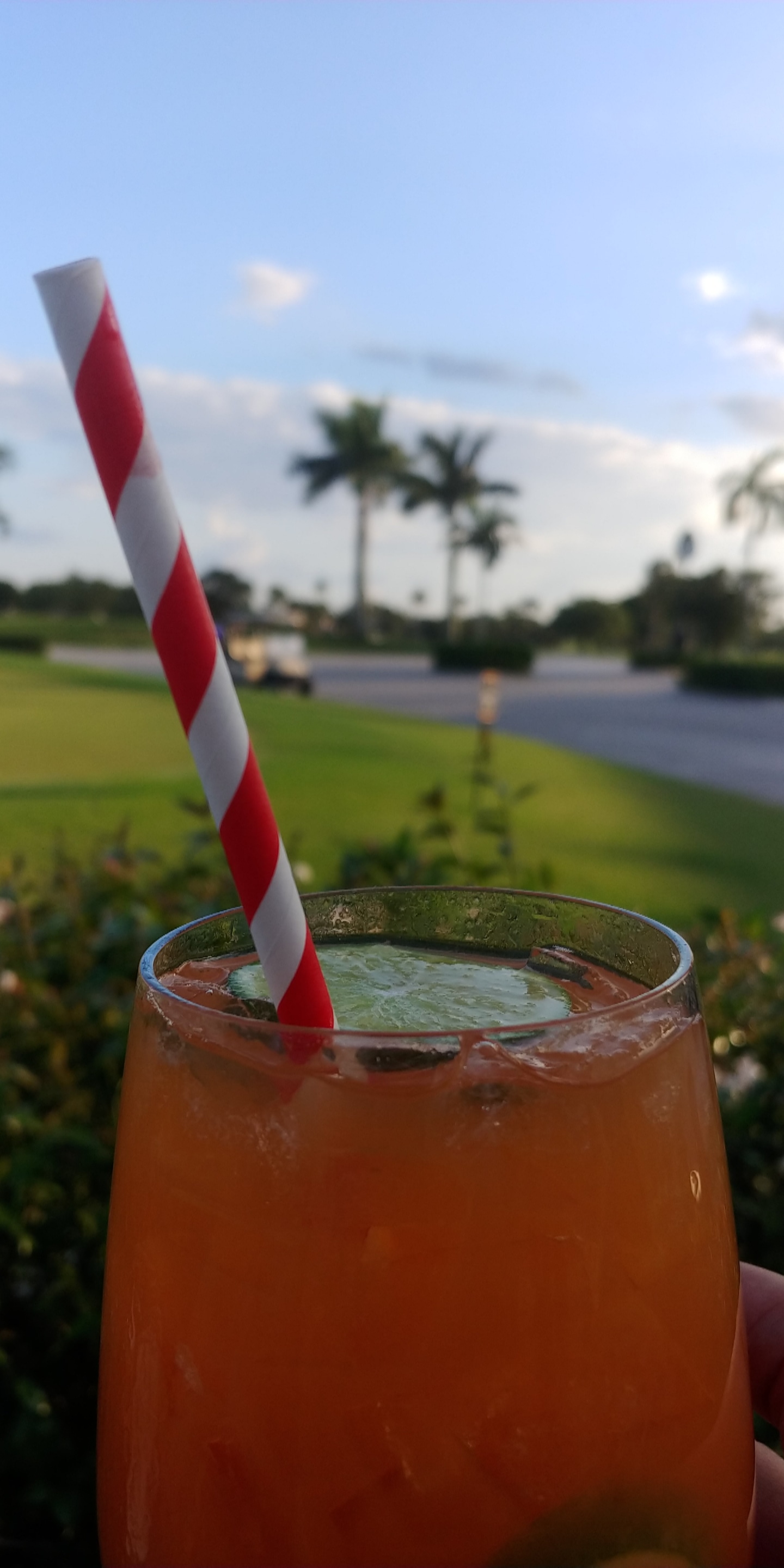 Shea Peters
Specialty cocktails on next to the famous greenways of the PGA National Resort & Spa is a beautiful way to gather friends for special events.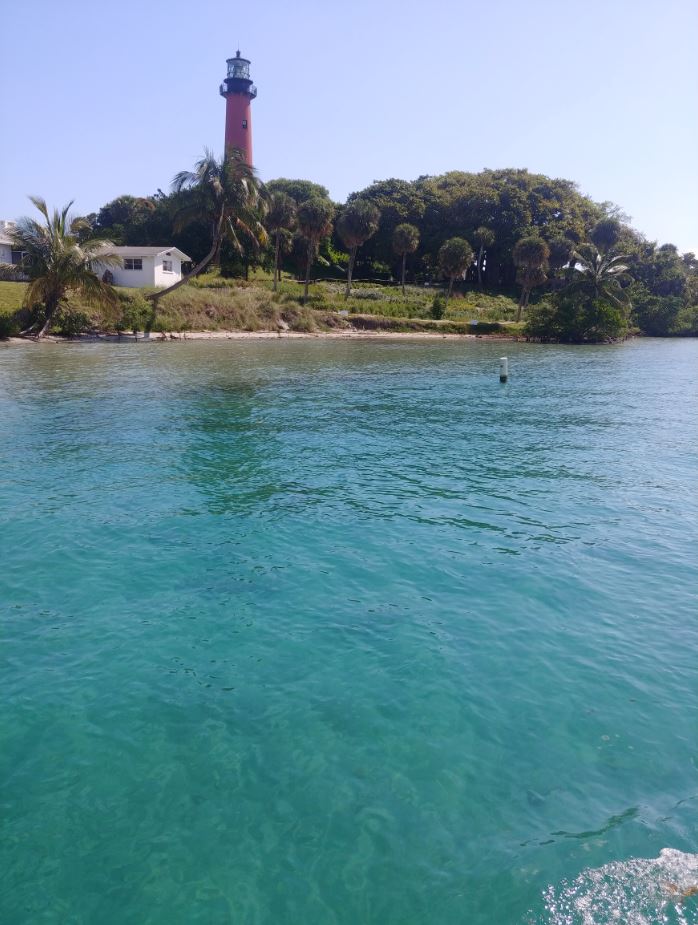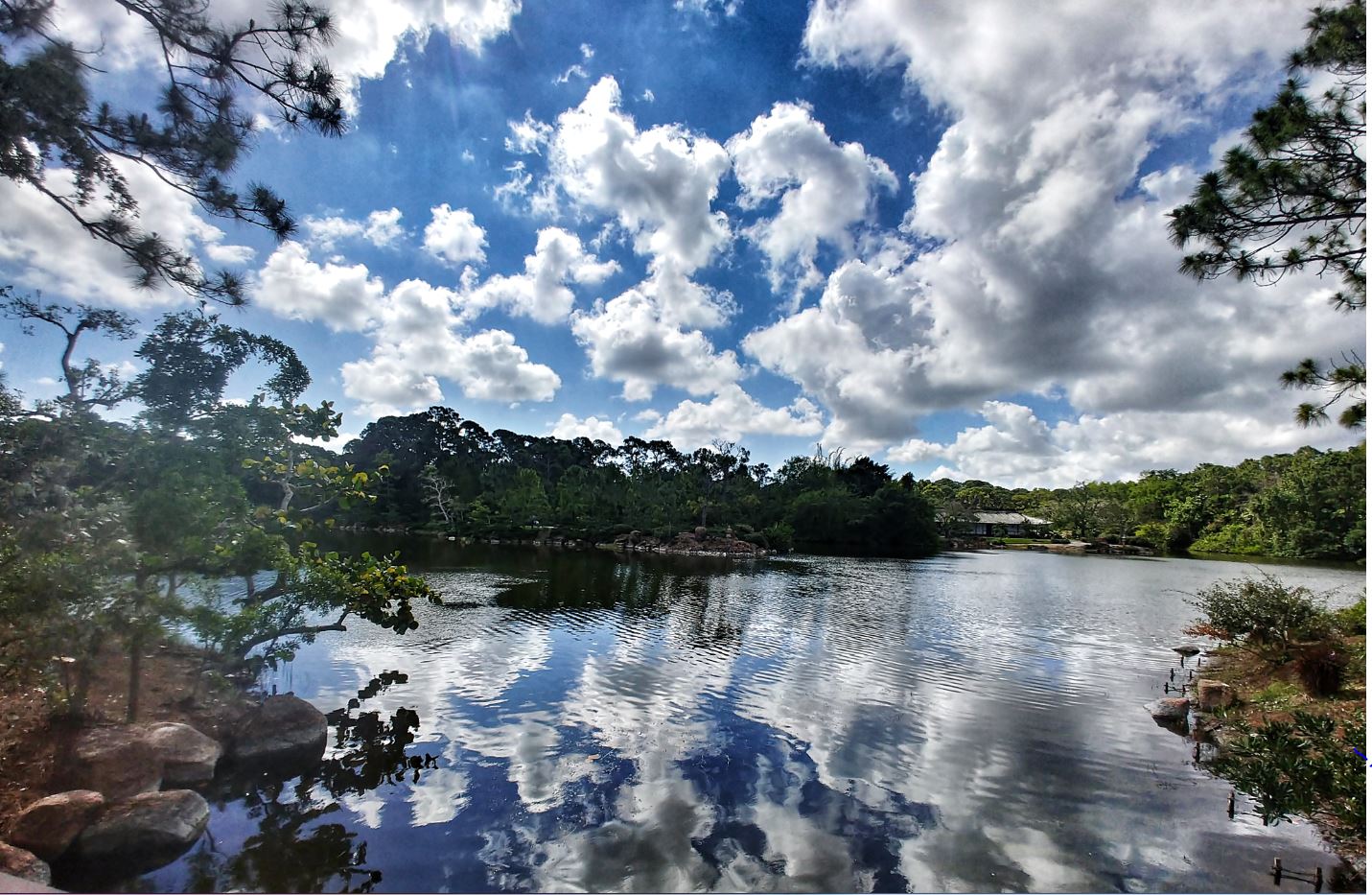 A stunning option when in the Jupiter area for a weekend stay or even sunset cocktails and dinner is the Jupiter Beach Resort