By Nicolle Monico Jul. 19th, 2019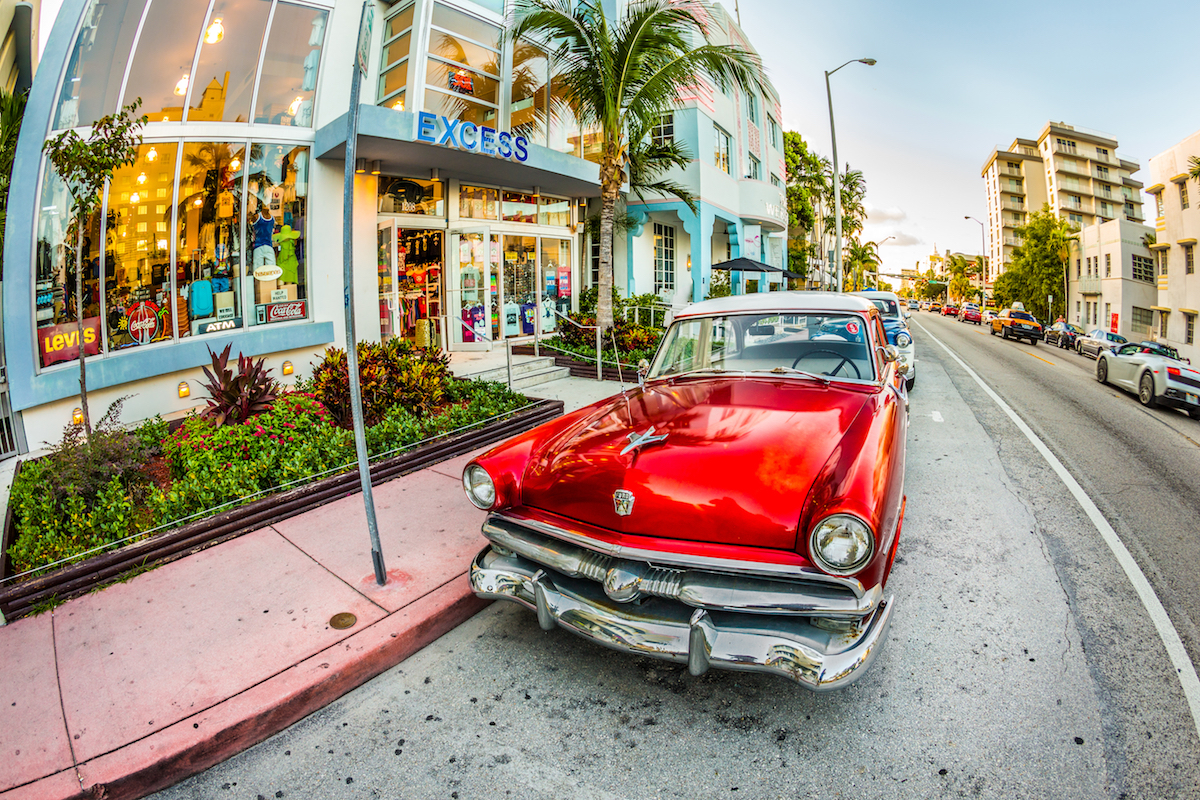 Photo Credit: travelview/Shutterstock
There's no place like Miami. Whether you're in town for the week, the weekend or just passing through for the day, we scoped out the best way to experience the city from sun up to sun down. If you're heading to Miami soon, here's our day-to-night guide of where to go, what to see and where to eat—all explored and handpicked by our team of experts.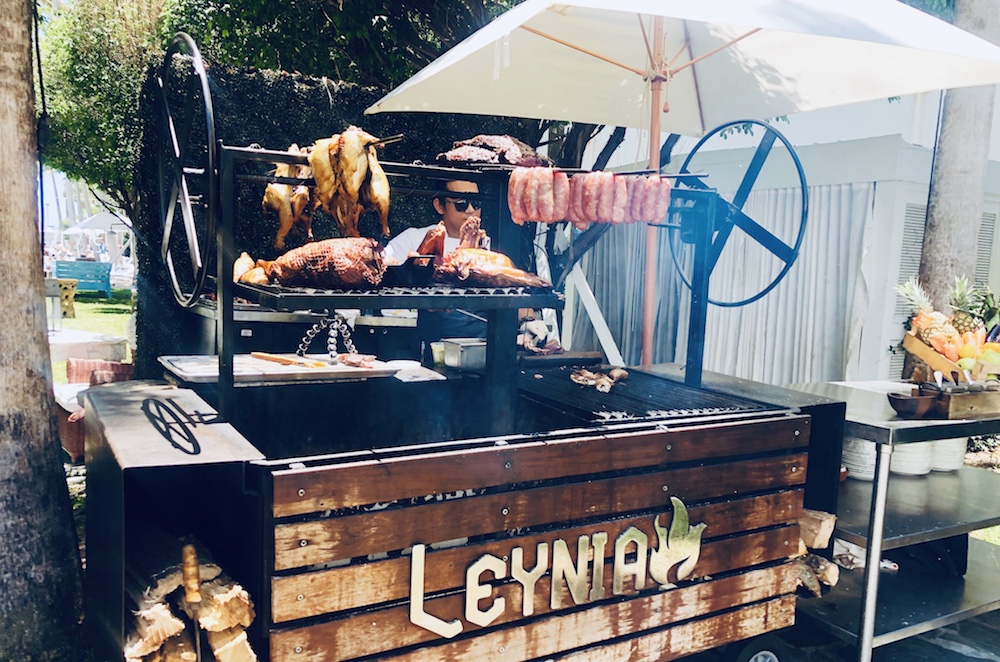 Photo Credit: Nicolle Monico
Morning
Start your morning off with breakfast at Leynia at the Delano South Beach. The Argentinean-fusion eatery is led by chef Jose Icardi and offers all-day dining with seating both indoors and out, the latter on an expansive covered patio surrounded by lush green foliage. The breakfast menu features items such as lobster benedict, dulce de leche French toast and create-your-own omelets. Pair your meal with a fresh squeezed orange juice mimosa or a fresh-pressed green juice.
If you're in town on a Sunday, the restaurant's breakfast offering is the definition of #BrunchGoals and even features a live jazz band to enjoy while dining. The gourmet buffet features freshly-baked breads and pastries, fruit, cold salads, cheeses, cured meats, an omelet bar, seafood and maki. Outside, an open flame grill offers an assortment of meats such as skirt steak, sausages and roasted chicken. And, because no meal is complete without dessert, two large tables feature a selection of treats such as macarons, chocolates and mini helpings of tiramisu, banana crème pie and tres leches cake.
No matter when you dine, the service here is sure to impress. Friendly and quick, each team member ensures that your experience is seamless, no matter what the request. It's the staff's subtle and amicable service paired with its sophisticated environment and delectable food that make Leynia a must-do when in the area.
Brunch is available on Sundays from 11:30 am to 4:00 pm and is priced at $70 per person which includes two dishes from the à la carte menu. Add on bottomless mimosas or Bloody Marys for an extra $15 a person.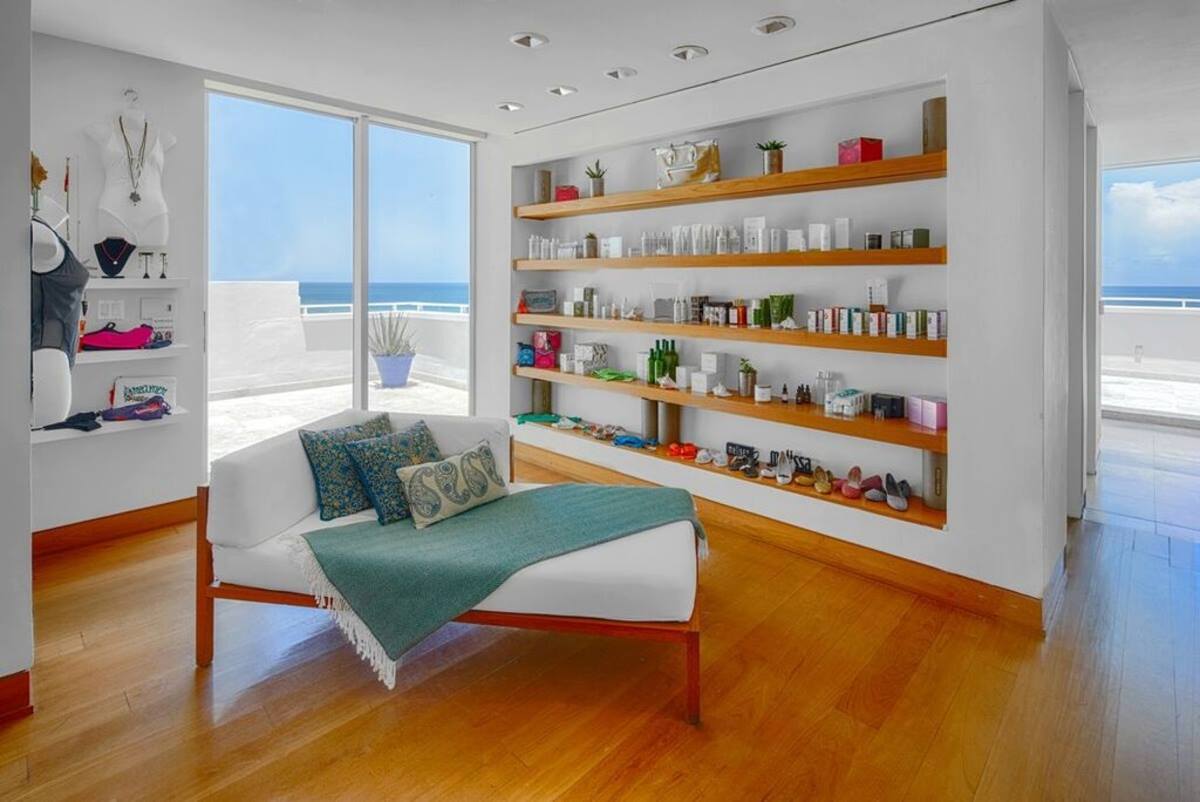 Photo Credit: Shore Club
Afternoon
Spa at Shore Club
Next, walk over to Shore Club, a luxury boutique hotel located about five minutes from the Delano on Collins Avenue for an afternoon spa treatment. The spa is an 8,000-square-foot facility with its own rooftop terrace and a full-service menu. With both wet and dry treatment rooms, guests can choose from a selection of facial, nail and body treatments within private suites or outdoor terraces.
Among its offerings, we love the 80-minute Wild Zesty Scalp & Body treatment which features a scalp, neck and shoulder massage using warm essential oils to relax the body from the top down. As the aromatic oils soothe the scalp, a full body massage follows to release tension and ease muscle pain.
When finished, head outdoors to the expansive terrace which overlooks South Beach and enjoy those warm Florida breezes with a refreshing glass of Champagne. Guests are also treated to a complimentary pool pass per treatment, so should you wish to soak up the sun poolside, make your way to down to one of two infinity pools and lounge away the rest of the afternoon.
Spa at Shore Club is open Sunday to Thursday from 9 a.m. to 7 p.m. and Friday to Saturday 9 a.m. to 9 p.m.
Photo Credit: Nicolle Monico
Zuma Miami
For lunch, head over to Zuma in downtown for modern Japanese fare overlooking the Miami River. Located inside the Kimpton EPIC hotel, Zuma is the first U.S. destination among chef Rainer Becker's internationally-acclaimed portfolio of restaurants.
A celebrity haunt, the chic Miami location features a minimalist style and seating both indoors and outdoors along the dock. Inside, natural earth tones are paired with granite flooring and rice paper panels flowing down from the high ceiling.
Boasting izakaya-style dining (similar to Spanish tapas), Zuma's lunch menu offers everything form cold dishes and salads to maki rolls, nigiri and sashimi, signature dishes, robata seafoods and meat, omakase tastings and seasonally-changing items. Check out favorites such as the sliced seabass sashimi with yuzu, truffle and salmon roe; miso-marinated black cod; and the king crab legs, the latter of which is expertly prepared and so good you may end up ordering seconds.
For drinks, Zuma offers more than 80 varieties of sake including its own exclusive selection as well as rare bottles of wine and handcrafted shochu cocktails. The restaurant is designed as a place to gather, share and enjoy each other's company, so be sure to spend a couple of hours just relaxing here. Pro Tip: Have a boat? The restaurant boasts its own private jetty to allow for guests to easily go back and forth from the water to land within minutes.
Zuma is open for lunch from 12 noon to 2:30 p.m. and serves dinner from 6 p.m. to 11 p.m., Monday to Saturday or 6 p.m. to 10 p.m. on Sundays.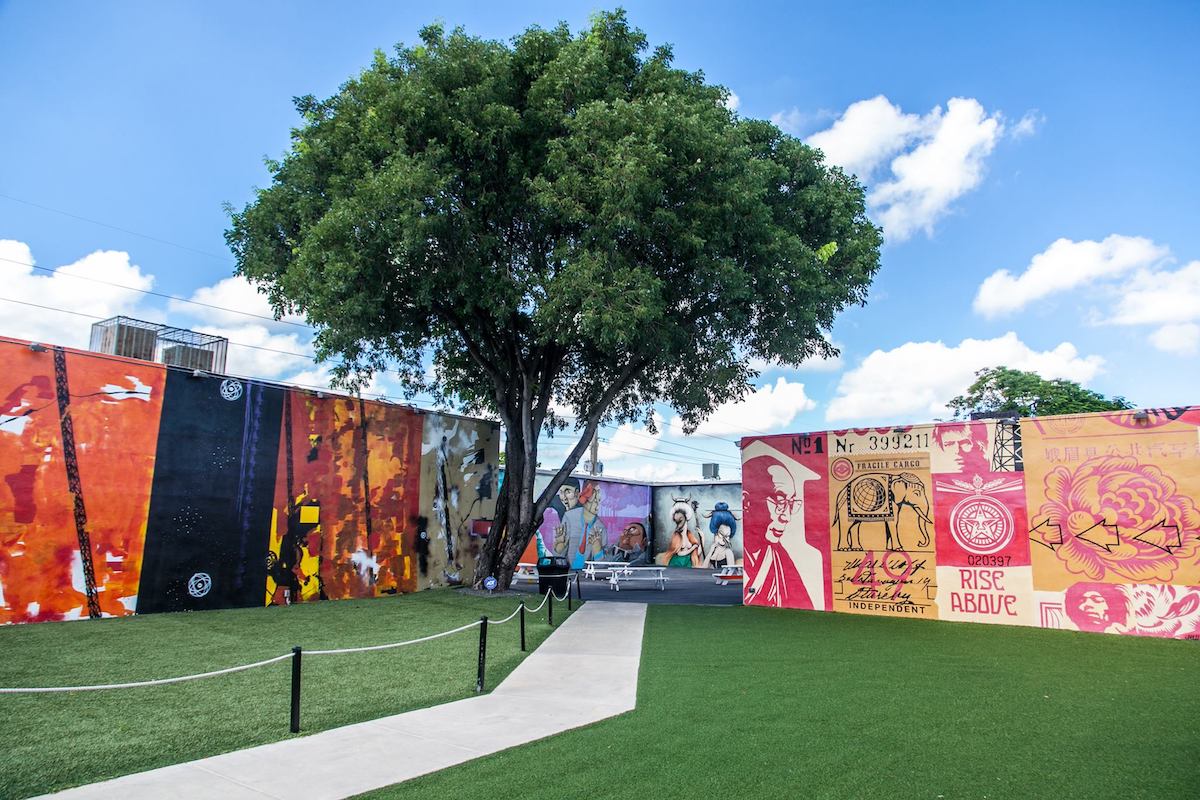 Photo Credit: Wynwood Walls
Wynwood Walls
To walk off lunch, head to Wywood to experience some of the world's greatest graffiti and street art. In 2009, the late Tony Goldman (a renowned community revitalizer) and Jeffrey Deitch co-curated the first year of the Wynwood Walls project. The idea was to create art out of Wynwood's many large warehouses—many with no windows—and to design a destination that would attract visitors from around the globe.
Starting with six separate buildings, the project has since covered 80,000 square feet of walls and has provided canvases for over 50 artists representing 16 countries. From life-sized murals of the Dalai Lama to unexpected sculptures and abstract paintings, Wynwood Walls is the perfect way to spend an afternoon. Enjoy the walls on your own or participate in an official walking offered daily through Miami's Best Graffiti Guide. These tours offer a deeper look into the ever-changing walls and their respective artists and are available for private groups of all sizes.
Wynwood Walls is open Monday through Thursday from 10 a.m. to 11:30 p.m., Fridays and Saturdays from 10:30 a.m. to midnight, and on Sunday from 10:30 a.m. to 8 p.m.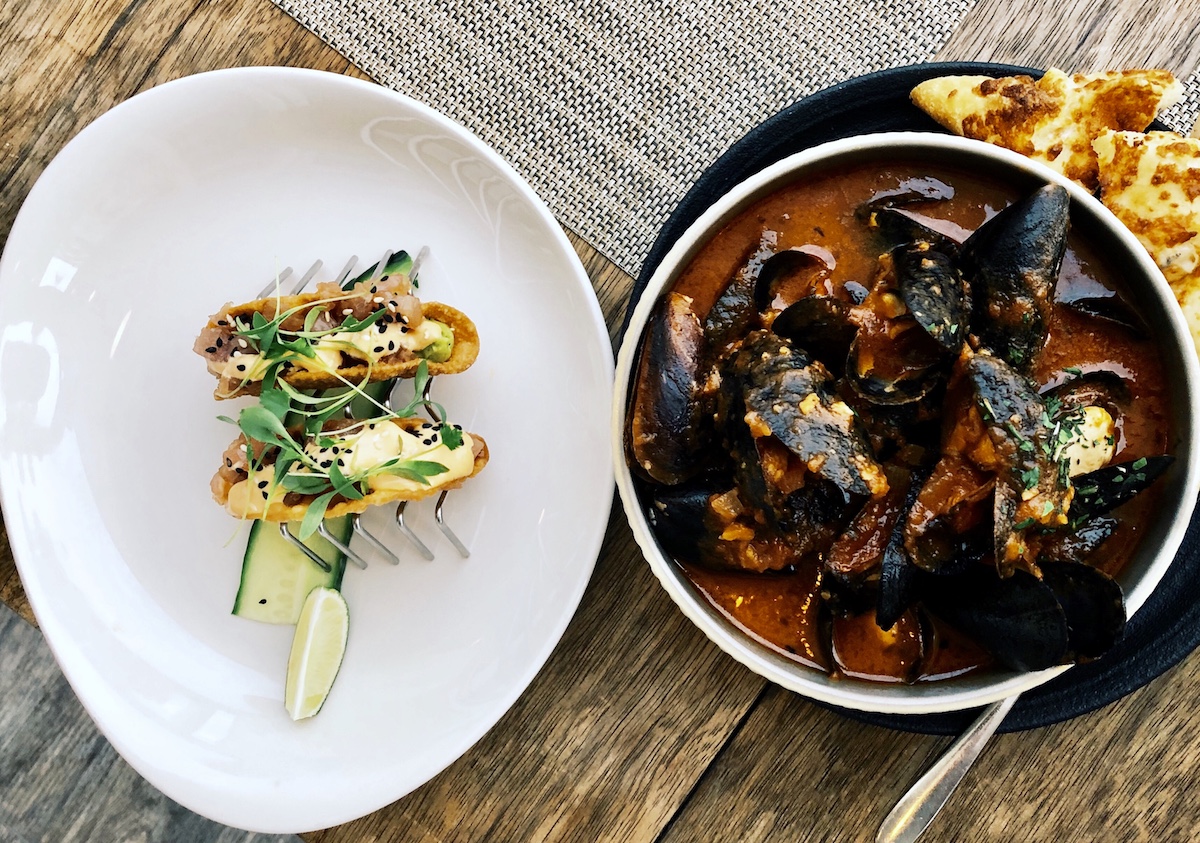 Photo Credit: Nicolle Monico
Evening
BALEENkitchen
BALEENkitchen at Solé Miami is situated on Sunny Isles Beach and serves globally-inspired and locally-sourced fare at its beachfront location. The 4,200-square-foot space features neo-Victorian architecture with floor-to-ceiling windows, coastal-inspired décor and an outdoor patio along the ocean. For the best experience, request a seat outside to enjoy the ocean views and warm evening breeze.
Led by executive chef Adam Votaw, the menu features fresh takes on meat and seafood dishes fused with exotic flavors. Among its best shareable options are the spicy tuna tacos with avocado, soy vinaigrette, Sriracha aioli, toasted sesame seeds and cilantro; Pei mussels with white wine, chorizo, tomato, herbs and garlic bread; and the lobster sliders with crispy jalapeño and chile crema.
For the main course, opt for dishes such as the cioppino with fresh catch, shrimp, calamari, clams, mussels, tomato-fennel broth and warm Solé bread; or the skirt steak with roasted garlic, pickled onion, arugula, chimichurri and truffle fries. Round out your meal with a selection from its extensive beer, wine and cocktail menu. Be sure to save room for dessert. BALEEN's Florida key lime pie with cashew-graham cracker crust, vanilla bean whipped cream and berries is worth those extra calories.
BALEENkitchen is open daily for dinner from 6 p.m. to 10 p.m.
Photo Credit: Bleau Bar
Late Night
Bleau Bar
After dinner, make your way over to beautiful Fontainebleau hotel—a five-star property located on South Beach—for a cocktail (or two) at Bleau Bar. A longtime hotspot among the city's locals and visitors alike, retro-futuristic bar sits in the lobby of the hotel and boasts a stunning $1 million crystal chandelier designed by Chinese artist Ai Weiwei.
Decked out in blue and aqua lighting, guests can sit at the bar to chat with knowledgeable mixologists, opt for bottle service among the plush couches in the lounge area or hit the dance floor as the DJ spins house beats all night long. Because the property has played host to both new and old Hollywood over the years, you may even spot some famous faces among the crowds.
Bleau Bar is open Sunday to Thursday from 10 a.m. to 12 a.m. and Friday to Saturday from 10 a.m. to 2 a.m.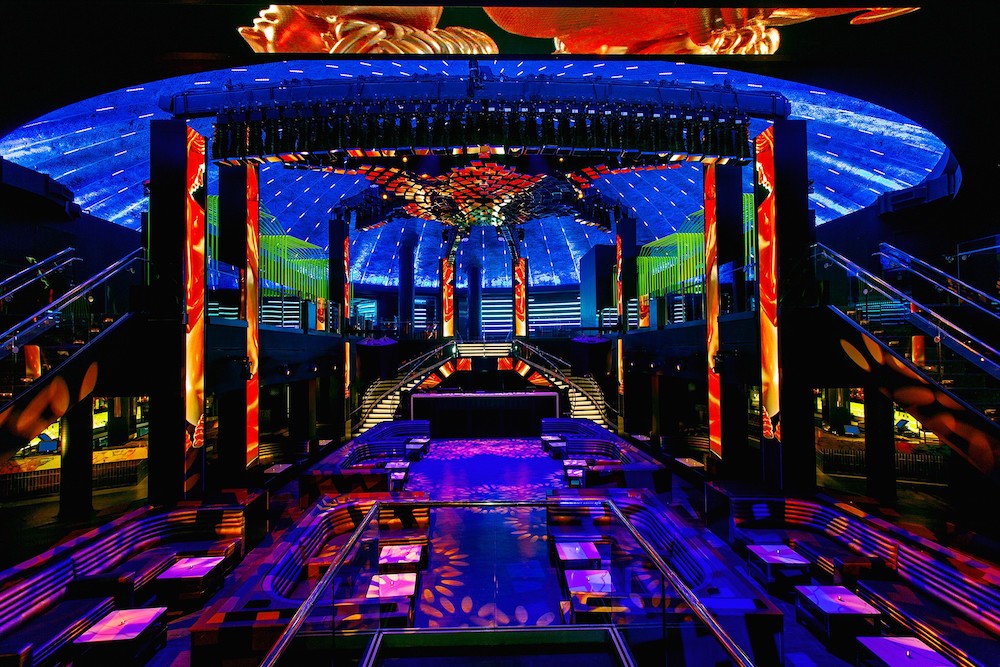 Photo Credit: Fontainbleau Miami Beach
LIV Nightclub
Because this is Miami, your trip wouldn't be complete without experiencing the city's nightlife. Located within the Fontainbleau and next to Bleau Bar, LIV nightclub is an ultra-exclusive 18,000-square-foot venue famed for its prestigious list of headlining DJs spinning everything from hip hop to house and rock.
Following a $10 million renovation, LIV boasts the latest in design and technology, proving once again to be a leader in the nightlife industry. Featuring four full-service bars, 50 banquette areas and six private skyboxes, it's no surprise that LIV is considered one of the hottest clubs in the world. With room for 1,000 guests on the main floor, stage and balcony, LIV's interior includes room for 1,000 guests on the main floor, stage and balcony and boasts state-of-the-art lighting and sound, over 400 individual screens, valet service and an exclusive VIP entrance.
Expect big name talent such as Calvin Harris, Tiesto, Skrillex, NGHTMRE or Cedric Gervais to carry you into the early morning hours no matter when you go. You'll more than likely spot a slew of high-profile guests seated among VIP booths and tables—this is where Miami's elite come to play.
Liv is open Wednesday to Sunday from 11 p.m. to 5 a.m.

Nicolle Monico
Nicolle is an award-winning writer and Travel Editor using her expertise in the industry to write about luxury travel around the world. You can find her daily searching the web for the latest trends, best new hotels and most beautiful destinations to visit and share with her readers. She's been featured on The Huffington Post, Hard Assets, AMD Entertainment and Remy Martin. In 2014, she was vo...(Read More)