By Adria Greenhauff Aug. 16th, 2019
ZUCCA
Miami has no shortage of good Italian restaurants. But if you're looking for an extra special lunch experience a la Italia, ZUCCA is one restaurant you don't want to miss.
Tucked inside the historic St. Michel Hotel in the heart of Miami's posh neighborhood of Coral Gables, ZUCCA is a relaxed fine-dining restaurant that serves up flavorful regional Italian cuisine that's both classic and inventive.
Throughout the month of August, the restaurant is offering a really fun dining experience that's been dubbed, "Saturday Friends Lunch," where groups of three or more can mix and match from a selection of appetizers, entrées and desserts, served family style.
Here's how it works: for $50 per person, the table chooses two appetizers and four entrées to share. It's followed up by a chef selection for dessert. I recently stopped in with family – we were a party of three – and had a fantastic time. Here's everything we tried:
We started off with a glass of Pino Grigio (my usual go-to when eating Italian) before getting a taste of their house specialty, Fiori Di Zucca Ripen Di Mozzarella (fried zucchini flowers stuffed with mozzarella), which was light, crispy and fresh.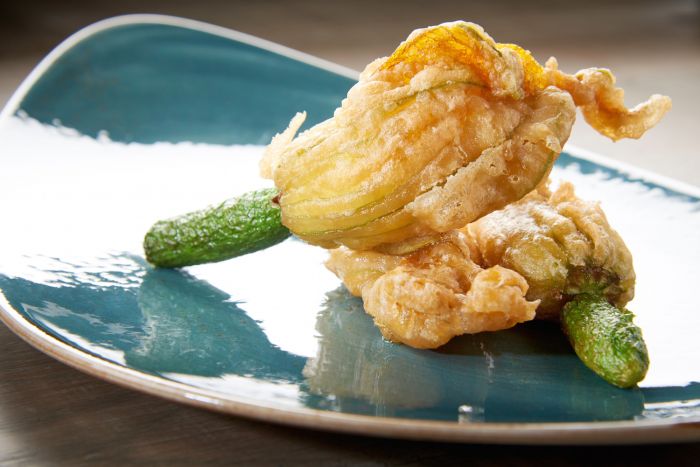 Fiori Di Zucca, photo courtesy of ZUCCA
For appetizers, we chose the Arancini Di Riso – crispy risotto balls stuffed with bolognese sauce and mozzarella– and the Burratina – Burratta cheese served over greens and cherry tomatoes. Both plates were very tasty but the Arancini definitely won us over.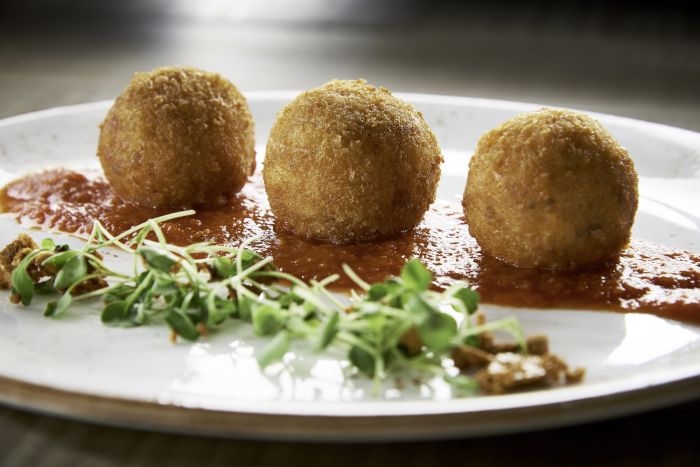 Arancini, photo courtesy of ZUCCA
For entrées, we went with two pastas: Ravioli Di Zucca – stuffed pumpkin ravioli served in a light butter sauce and topped with sage – Sedanini Al Sugo – pasta sautéed with beef tenderloin and fresh tomato.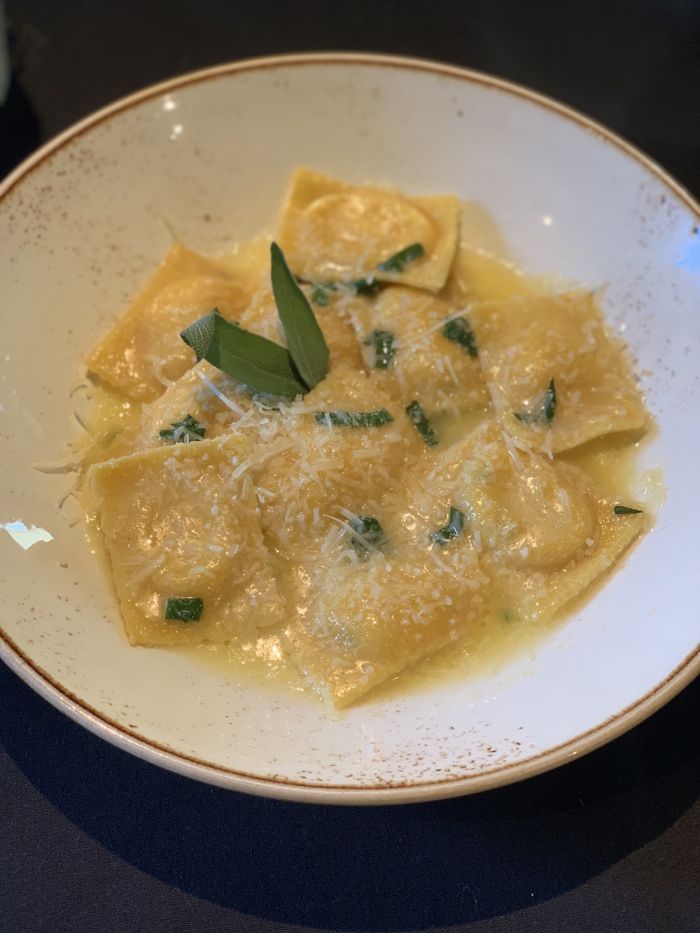 Ravioli Di Zucca, photo courtesy of Zucca
We also got an order of the Branzino –grilled Mediterranean Sea Bass– and the Costoletta di Vitello alla Milanese breaded veal chop. The standouts, at least according to our group: the Veal Chop (so good!) and the ravioli. All four entrées, however, were delicious and the plates were quite generous portions so no one in the group was left hungry.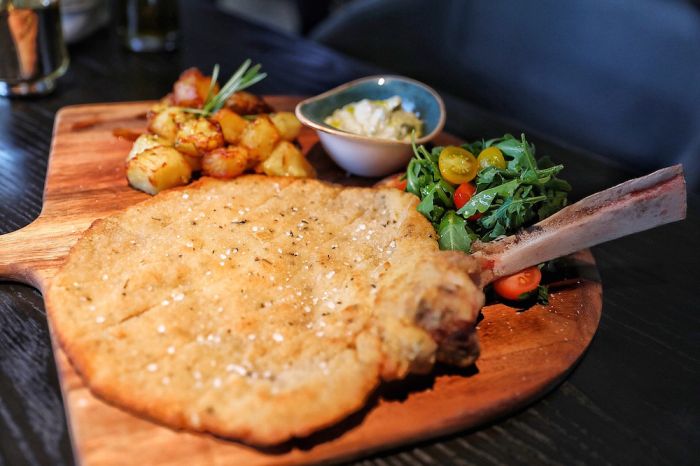 Costoletta di Vitello alla Milanese, photo courtesy of Zucca
With just enough room for dessert, we each enjoyed tiramisu, which I would also recommend. It had the right balance of cocoa, cinnamon and coffee with a light, airy texture.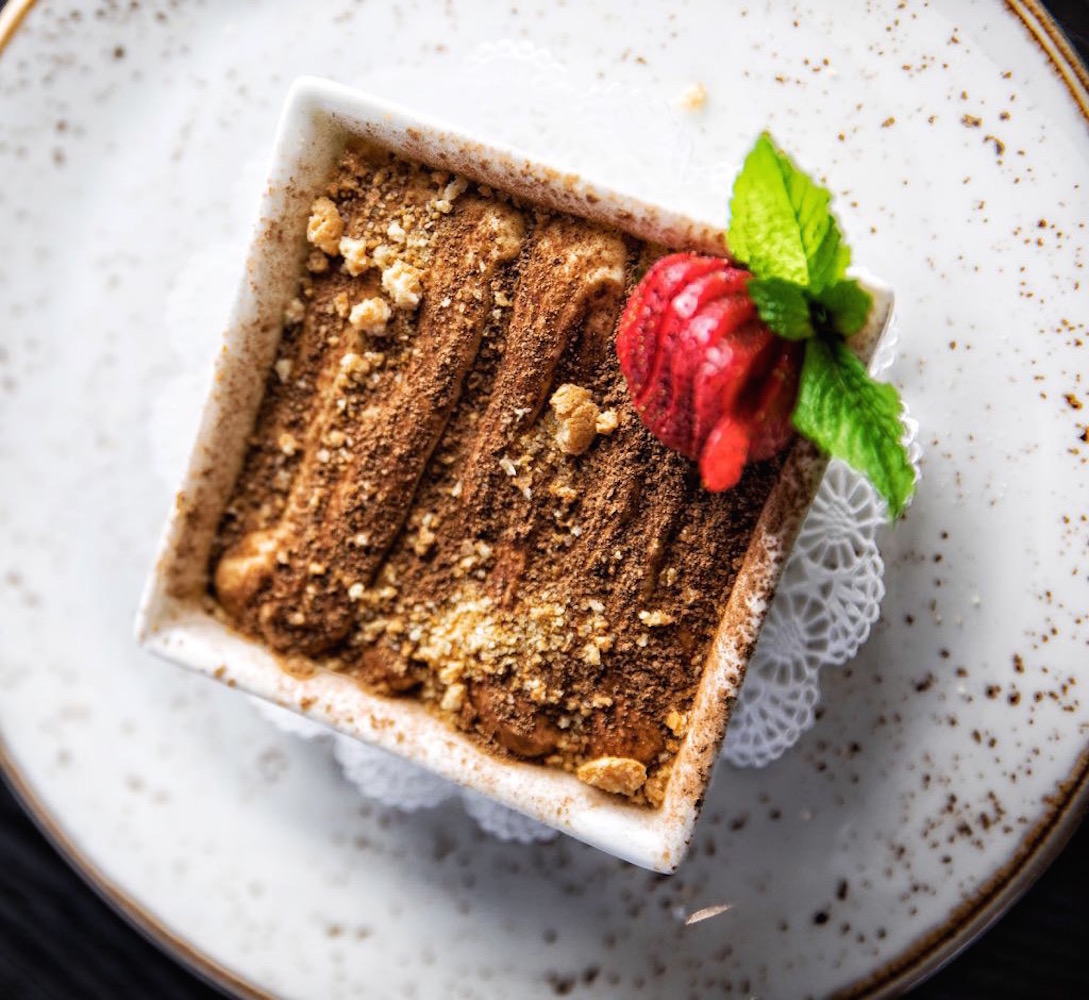 Tiramisu, photo courtesy of Zucca
ZUCCA is open Sunday and Monday, 11:30 a.m. to 10:00 p.m. and Tuesday-Saturday, 11:30 a.m. to 11 p.m.
Adria Greenhauff
Adria is a freelance food and lifestyle writer based in Miami, FL. Her work has appeared in Travel + Leisure, Food & Wine, Foodable.TV, Hunker and Recommend.com, among others. When she's not trying out the city's newest restaurants and cocktail bars, you can usually find her experimenting in her own kitchen or binge-watching the latest Netflix crime documentary. She also hosts and produces the...(Read More)