By Adria Greenhauff Aug. 26th, 2019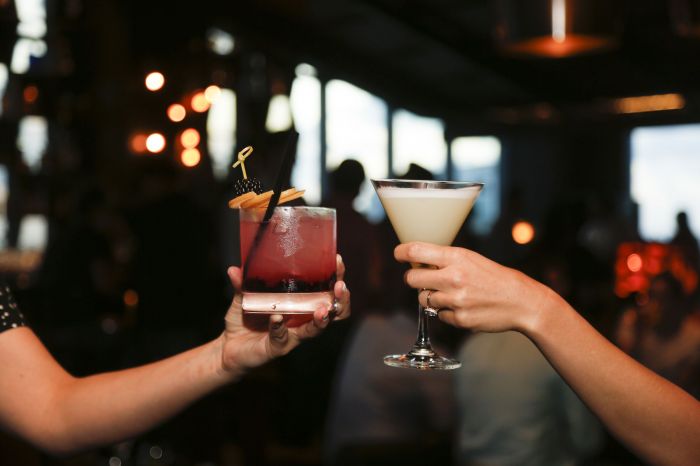 EAST Miami
Miami is synonymous with Sunday Brunch, and for good reason. Who doesn't like sipping mimosas amidst a salty sea breeze and endless ocean views?
But the next time you need a break from all the sweet daytime libations – and carb-loading – that come with a traditional Sunday Brunch, there is one Miami spot you don't want to miss.
Enter Tea Room: a hidden gem on the 40th floor of EAST Miami, and the only place in the Magic City offering a night-time "brunch" experience. The Asian Night Brunch, as it's been dubbed, is a five-course tasting menu paired with two hours of bottomless champagne, prosecco, beer or wine.
I recently checked out Tea Room for this experience and must say, this Miami native was impressed. Here's what to expect: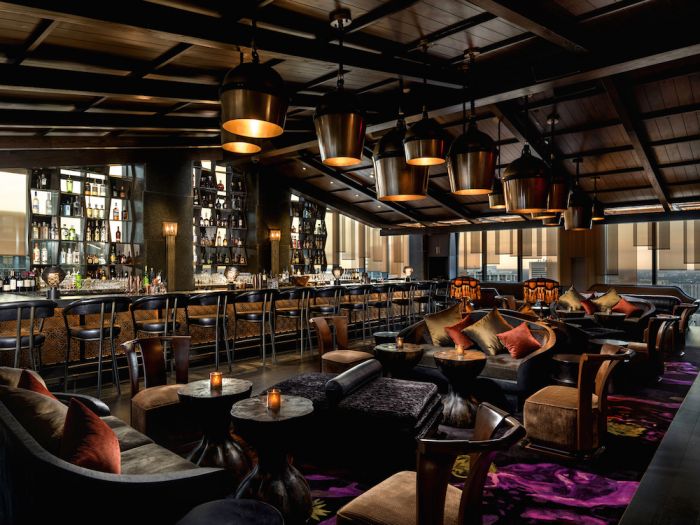 EAST Miami
The Ambience
If you enjoy exclusivity, Tea Room offers it in spades. This hybrid restaurant, lounge and speakeasy is hidden in plain sight. To get to it, you take the elevator up to the 40th floor, walk past the hostess at adjoining restaurant, Sugar, and look for a plain black door at the end of the hallway. Knock and enter.
Inside, the chic space is outfitted with plush leather couches, dark wood cocktail tables and elegant hanging, brass light fixtures. But the real standout here are three walls of floor-to-ceiling windows offering seriously impressive panoramic city views both day and night.
EAST Miami
The Menu
You won't find Eggs Benedict or French Toast here. Instead, you'll find a menu of delicious Asian-inspired small plates, broken up into five categories ranging from light appetizers to more substantial entrées. Options include theTuna Towerover sushi rice, topped with a quail egg and served with a wasabi soy demi-glaze;Thai Lobster Salad with mango, Fresno peppers, cilantro and scallions;Tempura Zucchini Blossomstuffed with cream cheese and served with sweet chili dipping sauce;Bang Bang Shrimp(a must-have) andKorean Short Rib. There's also a selection of dim sum, which is a popular breakfast item in Hong Kong and parts of China.
For dessert, you'll find bananas Foster Cake,Mango MochiIce Creamand my personal favorite,Asian Gingerbread Pudding.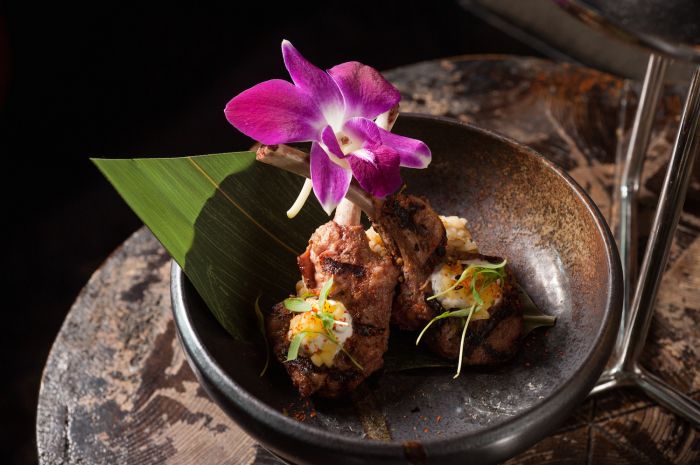 EAST Miami
If You Go
Tea Room is a different experience after 10 p.m. once the DJ gets started. So if you're looking for a lively atmosphere to enjoy good music, stunning views, and maybe a few more cocktails after dinner, I would recommend getting a reservation at around 9 p.m. as this will definitely give you the best of both worlds.
The Asian Night Brunch at Tea Room is priced at $88 per person and is available Tuesday - Saturday evening. Reservations are required. Call 786-805-4655 for more information.
Adria Greenhauff
Adria is a freelance food and lifestyle writer based in Miami, FL. Her work has appeared in Travel + Leisure, Food & Wine, Foodable.TV, Hunker and Recommend.com, among others. When she's not trying out the city's newest restaurants and cocktail bars, you can usually find her experimenting in her own kitchen or binge-watching the latest Netflix crime documentary. She also hosts and produces the...(Read More)