By Kellie Speed Jun. 14th, 2022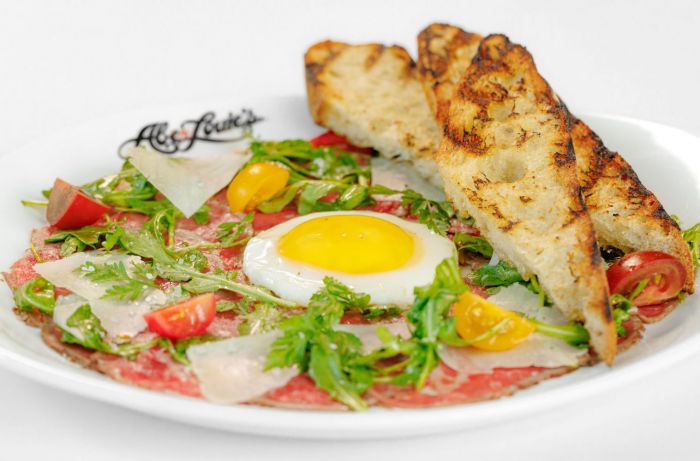 Vanessa Boy
When we were in Florida recently, we were excited to see a familiar face in town.
Instead of visiting our favorite Back Bay restaurant in Boston, we decided to check out Abe & Louie's second location in Boca Raton.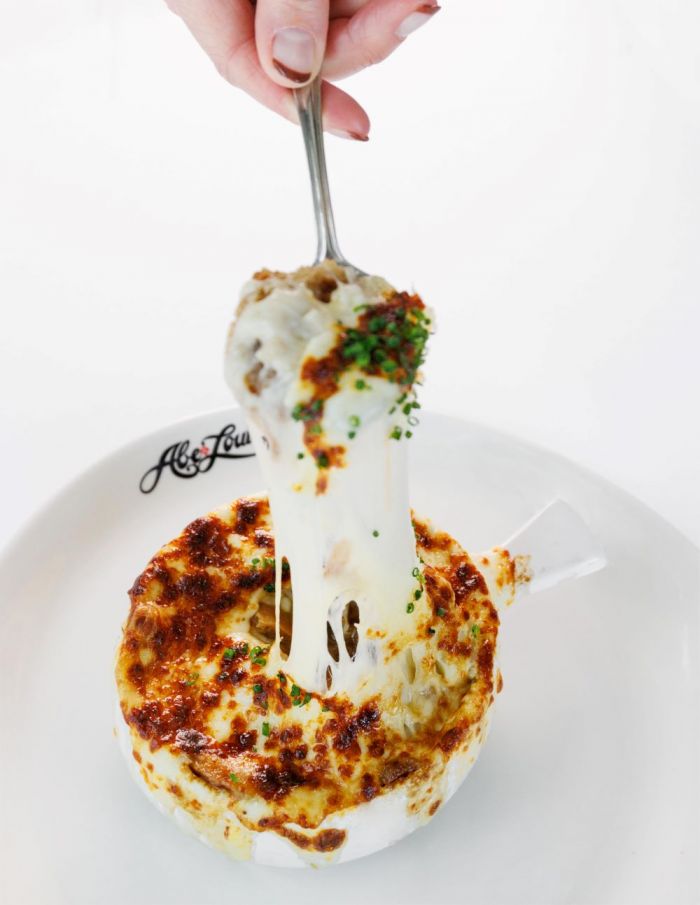 Vanessa Boy
Open for lunch weekdays, brunch on the weekends and dinner nightly, this clubby steakhouse serves up USDA prime steaks, enormous sides and an impressive wine list.
Be sure to start your visit off here right like we did with one of their signature craft cocktails. Whether you opt for a gin martini (shaken not stirred, please) or prefer a glass of bold cabernet, the mixologists here will create your favorite drink or help guide you along if you are willing to try something new.
For a creative spin, we recommend trying one of their specialty cocktails like the Manhattan Skyline made with Buffalo Trace bourbon, barrel aged sherry, peach and bitters or She Smokes When She Drinks, a deliciously smoky, flavor-filled combination of Los Siete Mezcal, yellow Chartreuse, Aperol and lime.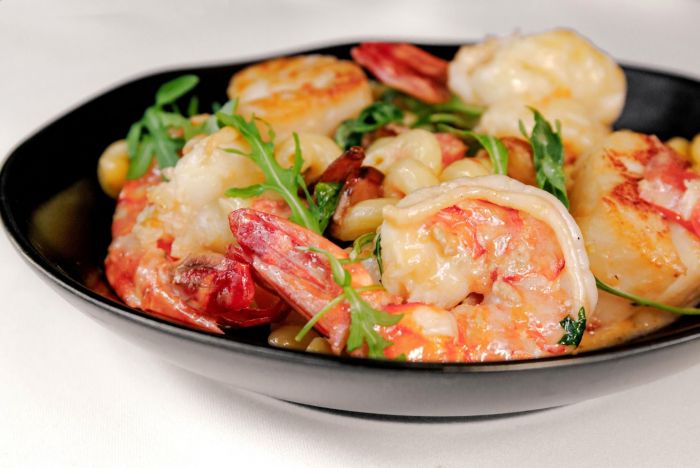 Vanessa Boy
Pair it all up with a sampling of fresh oysters on the half shell or gigantic shrimp cocktail served with a side of spiced-up horseradish cocktail sauce. The bacon appetizer with blue cheese, whole grain mustard and peppadew relish sounded intriguing, but we wanted to save room for what we came here for – a taste of their thick-cut steaks. (Besides, it's a good excuse for a return visit).
When it comes to main events, a dining experience here would be remiss without sampling one of their aged steaks. We recommend the prime New York sirloin, an enormous and flavorful cut arrived, cooked to our medium-rare liking. The 16-ounce prime Delmonico was well marbled and so tender it nearly melted in our mouths.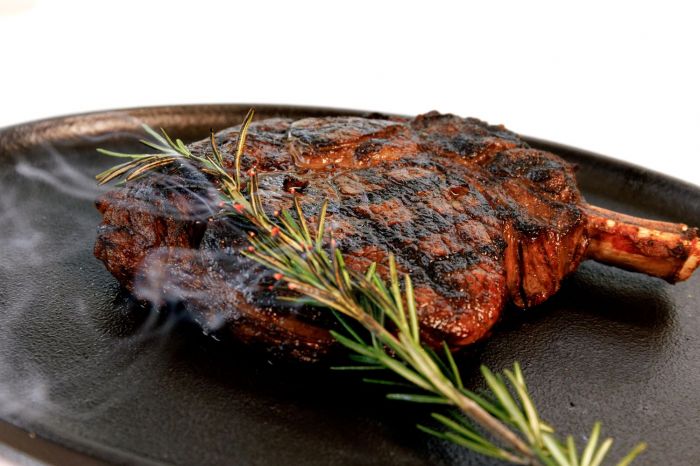 Vanessa Boy
The menu here is offered a la carte and side dishes are large enough to share - although so good you may not want to. (Consider yourself warned). The au gratin potatoes were an ideal accompaniment to our steaks baked with the perfect ratio of cheddar cheese and cream. Service here is always impeccable and Boca Raton did not disappoint with our server making sure our drinks were always full and checking to ensure our steaks were cooked to our liking.
If you aren't in the mood for steaks, Abe & Louie's also offers a nice selection of Classic Entrees that include everything from creamy mac and cheese chock full of fresh lobster meat; chicken Madeira topped with a mushroom-wine sauce and crispy prosciutto; or shrimp and scallop cavatappi served in a tangy lemon sauce with roasted garlic, shallots and arugula.
When it comes to dessert, we recommend saving room for a sampling of their deliciously tart key lime pie with buttery graham cracker crust. If you are in the mood for chocolate, the skillet cookie is worth every overindulgent calorie with its gooey chocolate chip cookie, chocolate sauce, candied pecans and creamy vanilla ice cream.
For more information, visit https://abeandlouies.com.
Kellie K. Speed
Kellie Speed is a freelance writer with more than 20 years' experience writing for a variety of publications, including US Veterans magazine, DiverseAbility and BestReviews. She also contributed to Moon Metro's Boston guidebook published by Avalon Travel Publishing and can be reached at kkspeed@aol.com ...(Read More)