By James Rothaar Sep. 20th, 2013
Halstead Property, in partnership with real estate tech company ImageSurge, introduced an exclusive, interactive touch screen at its office on New York's West Side; effectively transforming the office's storefront windows into interactive marketing platforms. Designed specifically for commercial windows, the touch screen engages customers that walk by Halstead's and allows them to search for real estate listings with their own parameters, including price points and locations. Halstead plans to expand the technology to select storefronts throughout the area.
"ImageSurge is proud to exclusively partner with Halstead Property to present the Interactive Real Estate Storefront," said Oleg Vyadro, COO & co-founder of ImageSurge. "Transforming ordinary storefront windows into dynamic visual platforms will change the way in which businesses communicate with consumers and allow for unique flexibility and the ability to adapt information to specific audiences."

The touch screen technology is designed to withstand extreme weather conditions and delivers results to consumers in real time, including large photos, maps, descriptions, amenities and the option to contact the listing agent. The technology recently won an Inman Innovator Award, bestowed on technologies that have propelled the real estate industry forward by improving the transaction process for both sellers and buyers.
"We are thrilled to be the first in New York City to have these incredible touch screens in our offices that make the process much easier for our consumers. Halstead prides itself on being innovative and one step ahead of the curve and this is a testament to our firm's strong belief in technology," said Diane Ramirez, CEO of Halstead Property.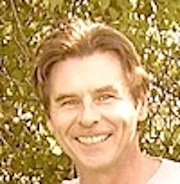 James Rothaar
James has written content for Justluxe.com and other leading online luxury lifestyle magazines. Rothaar previously served as the senior-tenured staff writer for JustLuxe, having worked with the digital magazine since 2005. He resides in Jacksonville, Florida, and works as an independent marketing consultant and freelance writer and copywriter. He is the co-owner of Wild Owl Digital, a boutique mar...(Read More)