By Annie Mulholland Sep. 17th, 2018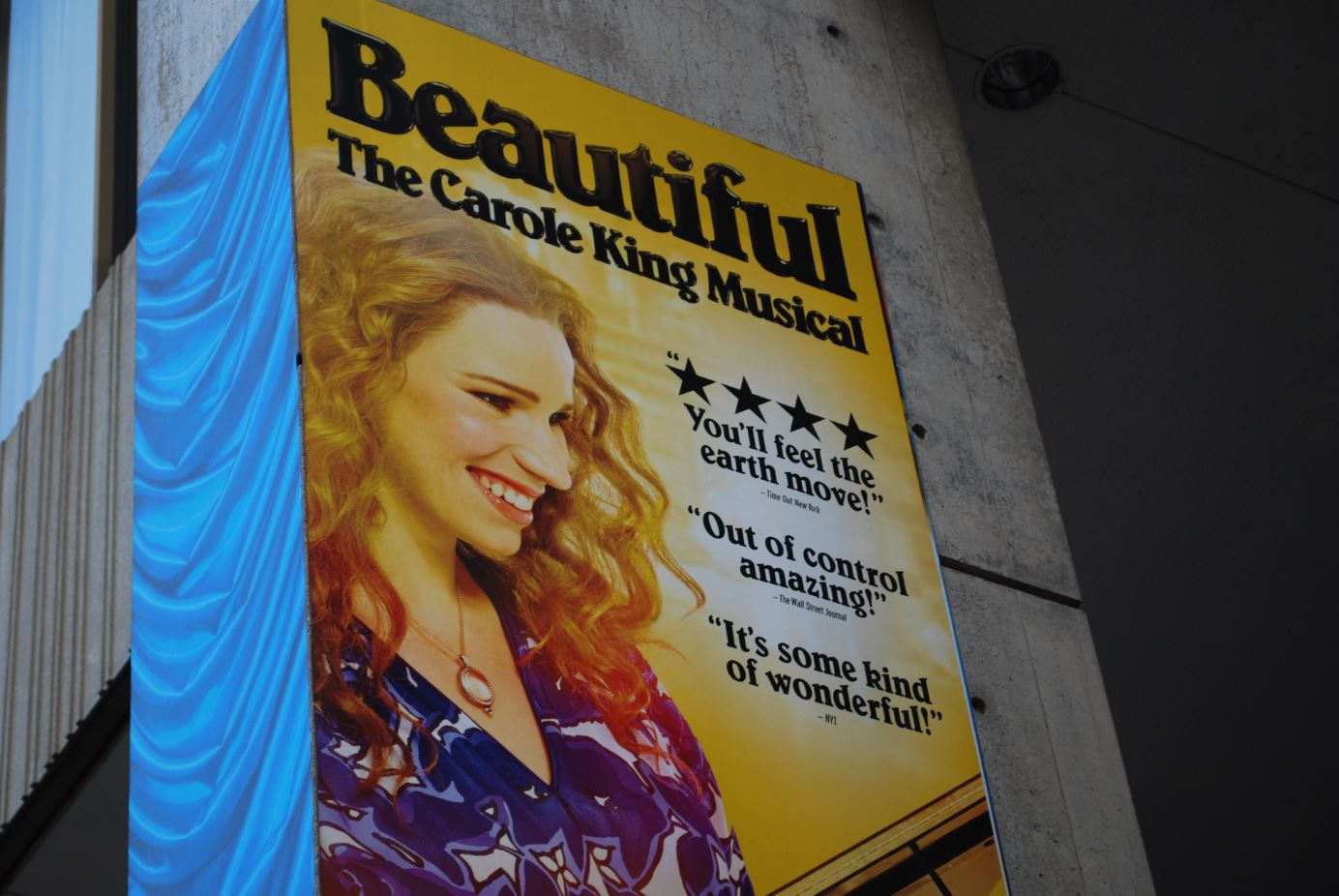 Part of the magic of a Broadway show are the sets, lights, music and of course, the costumes. Travelers to New York City can go back in time - to the 1960s to be exact! - with the fabulous costumes in Beautiful: The Carole King Story.
Inspired by the real characters in the show, fashion from the period and photographic research, Beautiful's costume designer, Alejo Vietti, spent a lot of time making sure the show's costumes accurately help the audience visualize the change in periods and add to their theatre experience.
"The beauty of any show is that it's the ultimate collaborative genre. When my costumes are on a hanger off-stage, they are just clothes. The actors bring them to life onstage, in a wig and with makeup, on the set, and under the show lights. One element doesn't fully work without the others. You need the whole effect to experience a show. And that's why audiences love live theatre, and that's what they remember," says Vietti.
New York City visitors can see the "beautiful" creations for themselves on stage during the show's eight weekly performances. And, those looking to grab some vintage pieces to bring back home can head to the city's many thrift shops. Beacon's Closet, Buffalo Exchange and Angel Street Thrift Shop, among others, have so many period pieces to browse, fashionistas may need an extra suitcase.