Photo Credit: Shutterstock.com
Sponsored Content by Hyatt Regency Orlando
48 Hours in Orlando: How to Squeeze in Some Luxury on Your Business Trip
Dec. 7th, 2016 | Updated Dec. 7th, 2020
As one of the entertainment capitals of the world, Orlando is bustling with tourists, students, and business travelers, who come to enjoy the splendors that the city has to offer. At the Hyatt Regency Orlando, guests have access to the perfect balance of work, play, and everything in between. With over 315,000 square feet of meeting space, a convenient location to Orlando's hotspots, and a luxurious pool and spa complex, there is little left to be desired when on your next business trip.
Known as "The City Beautiful," Orlando attracts millions of visitors each year for its nightlife, theme parks, and weather. These attractions also bring thousands of business tourists to the city each year, who attend conferences in one of the many luxury resorts in the area. Though business travel can be exhausting, it doesn't mean your time in the city has to be drab! If you're in town for a short period, there are a multitude of ways to squeeze in a few luxurious activities to make the most of your trip.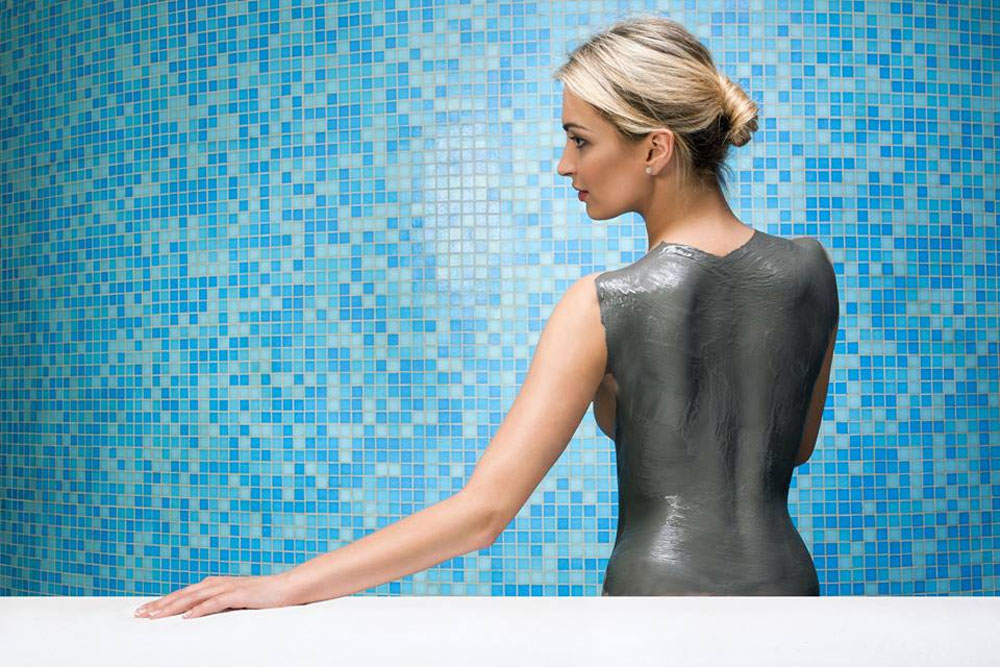 Photo Credit: The Spa
After a long day of meetings, it can be necessary to decompress before going back to work. Luckily, Orlando is home to some of the country's best wellness centers. At The Spa, guests can treat themselves to packages that last anywhere from 90 minutes to four hours, with a variety of services including Swedish massages, aroma therapy, and manicures. For those on a time crunch, enjoy "The Spa Getaway," where you can enjoy a 30-minute express facial in addition to a spa manicure and pedicure. Facials can be customized based on your skincare needs, though the "Ultimate Cleansing Facial" is recommended for travelers who have been exposed to harsh climate changes during travel and skin-parching airplane conditions.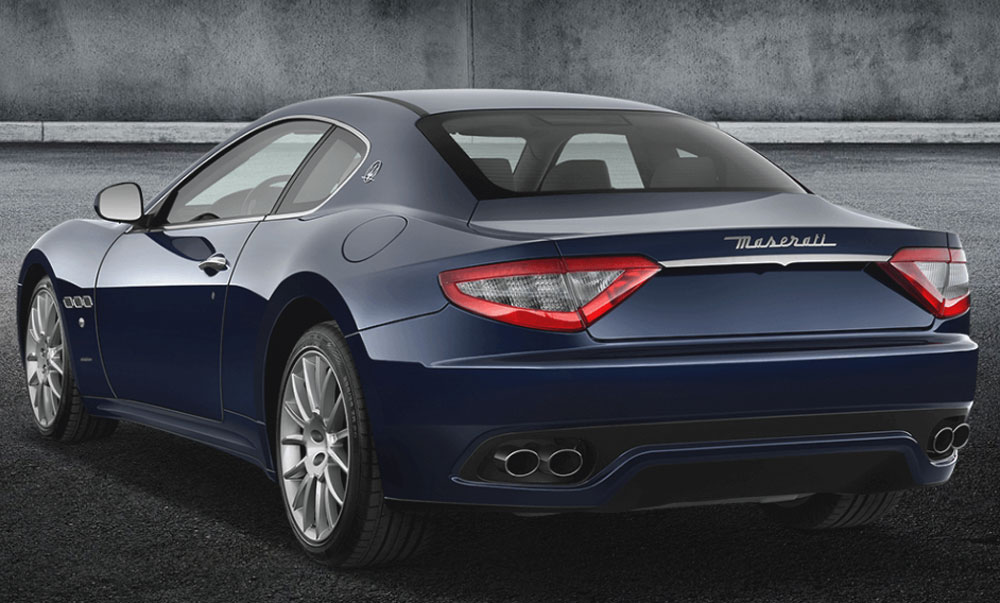 Photo Credit: Exotic Car Collection
There's nothing quite like the look on a client's face when they get picked up for a dinner meeting in a Maserati Gran Turismo or a Porsche Cayenne. Before heading back to your hotel for the afternoon, rent a luxury vehicle from Enterprise's Exotic Car Collection. If a Maserati or a Porsche isn't your style, this ultra-luxe service also offers an array of Aston Martins, Audis, and Bentley models.
Photo Credit: K Restaurant
If you're looking for a place to enjoy a sumptuous meal with colleagues for the evening, K Restaurant is your best bet. Owner and Executive Chef Kevin Fonzo has earned just about every award in the Orlando foodie scene, from "Best Restaurant in Orlando" to becoming one of America's top-rated restaurants by Zagat and Bon Appetite Magazine. All of this is for good reason. With a fresh, seasonally-rotating menu, K Restaurant offers succulent takes on comfort foods like mac & cheese by adding Maine lobster and grilled tomatoes. In addition to the area's most choice cuisine, the restaurant also offers an extensive wine list of local and international bottles that pair elegantly with even the most simple menu items.
After filling up at the dinner table, end your evening with a nightcap and an ultra-rare cigar at the Corona Cigar Company. Previous visitors rave about the mojitos and the ability to enjoy their cigar on the expansive patio while listening to Latin-themed music gently playing from the speakers.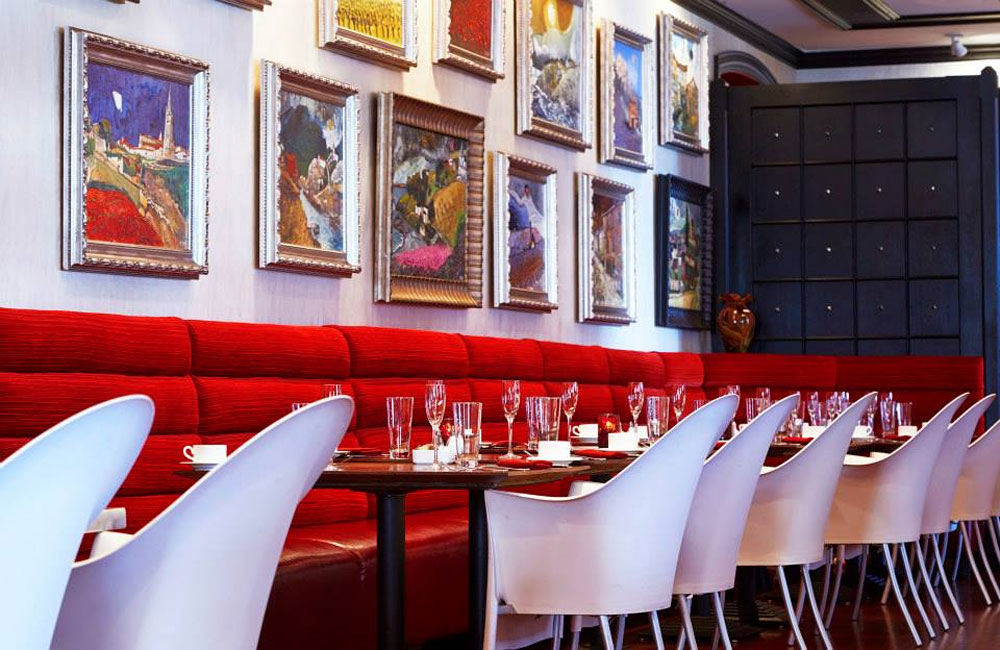 Photo Credit: The Boheme
If you are in town for the full weekend, kick off Sunday with one of the best kept secrets in town, The Boheme. This eclectic, contemporary space boasts an elegant Sunday Jazz Brunch that is perfect for groups looking for one of Orlando's hidden gems. The rising stars of Central Florida's jazz scene come to the restaurant to jam out on the Imperial Grand Bosendorfer Piano located in the lounge while guests indulge in epicurean delights such as hot snow crab legs and prime rib with herb butter in addition to all of the regular breakfast classics.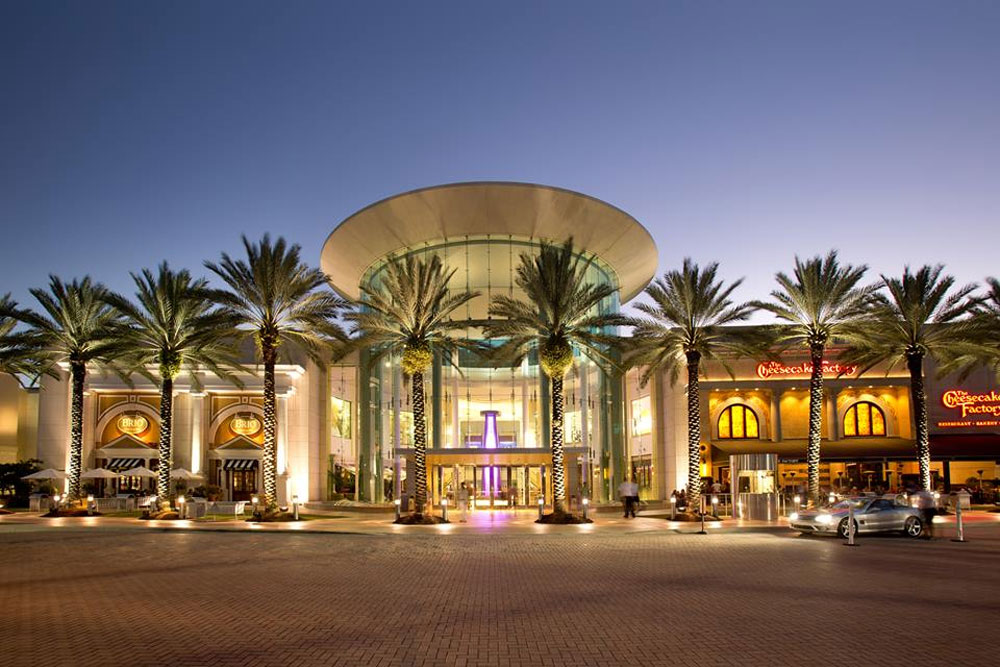 Photo Credit: Mall at Millenia
Get a little post-breakfast exercise in by strolling through a few shops in Orlando's city center. While you may not have enough time to shop 'til you drop on your trip, there's always a little time to pick up a few things for your loved ones, clients, or yourself at the Mall at Millenia. Those seeking to indulge in their style sensibilities can find the best shopping experiences in stores such as Chanel, Burberry, Cartier, Henri Bendel, Jimmy Choo, and more.
If you are visiting Orlando and looking for a reliable transportation option, think about renting a local Orlando limo service. Enjoy the luxury vehicles and professional drivers that will make sure to offer you a safe and comfortable ride while exploring the city. Plus, with the help of the knowledgeable staff you can even receive useful and insider tips on the best attractions and restaurants in town.''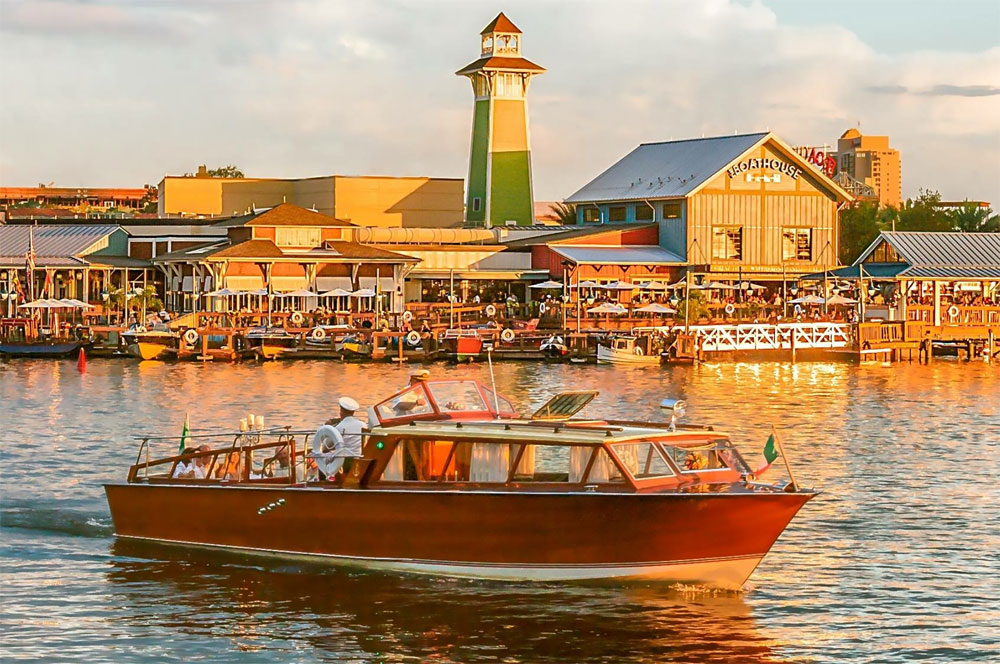 Photo Credit: The Boathouse
Ending any day with a sunset can make it inherently more memorable and special, but ending your trip on the water at sunset? Priceless. At the The Boathouse, visitors can book an Italian Water Taxi Cruise for themselves and up to 16 guests on the restaurant's 40-foot taxi, which includes a guided tour of Disney Springs and a wine tasting for all participants on board. After the tour, take a seat on the waterfront patio to sample famous Floridian oysters on the half-shell and Blue Star Angus carpaccio while a live band sends the day off with a song.