By Lauren Brown West-Rosenthal Jun. 15th, 2016
If you haven't been to one of Nobu Matsuhisa's restaurants, you're doing your taste buds a disservice. With signature dishes such as Black Cod with Miso, the Albacore Tuna Sashimi with Jalapeño Peppers and Sashimi Tacos, the master chef has created a following across the globe. But dining at Nobu is more than just a culinary experience, it's evolved into a full-fledged luxury brand. Nobu hotels—with residences on the way—have popped up in chic destinations ranging from Miami Beach to London. Surprisingly, the cultural mecca of Paris hasn't been privy to the chef's cuisine, until now.
The hotel Le Royal Monceau - Raffles Paris recently welcomed Matsuhisa Paris, Nobu's elite fine-dining establishment that only has other outposts in Beverly Hills, Aspen, Athens, Mykonos and Munich. The restaurant is operated by Chef Hideki Endo and his team of skilled sushi masters who are taking advantage of the region to include French delicacies on the menu. Highlights include Algae Tacos with Black Truffle, Crispy Oysters with Caviar and Wagyu Beef with Foie Gras Ravioli (served with ponzu, wasabi or aioli sauces). Don't worry though, all the iconic dishes Nobu is known for are served too.
For those with a daring palate, you can opt to dine Omakase style. The multi-course menu is handpicked with chef selections available for that day only. And of course all dishes can be paired with a vast selection of sake and exotic cocktails. Be sure to plan in advance though, reservations can be hard to come by in the 100-seat restaurant. But, whether you're living abroad or planning a romantic trip the City of Lights, it's a must-do for your itinerary.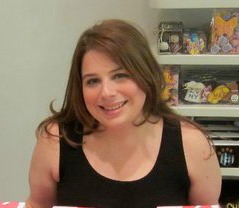 Lauren Brown West-Rosenthal
Lauren Brown has been covering pop culture and lifestyle news for over 16 years. A passion for interviewing celebrities, spotting trends, living a better life and traveling as far as her passport will take her has landed Brown dream jobs and assignments at a wide variety of media outlets including CosmoGIRL!, Us Weekly, Inside TV, MTV, Sirius Satellite Radio, AOL, Seventeen, Glamour, Ocean Drive a...(Read More)