By James Rothaar Jan. 15th, 2014
Hospitality and real-estate company SBE and luxury real-estate developers Dranoff Properties are partnering to construct the SLS International Hotel & Residences at the intersection of Broad and Spruce Streets in Center City, Philadelphia. Kohn Pedersen Fox Associated will design the 47-story tower, which will be raised across the street from the Kimmel Center for the Performing Arts and is slated for opening in 2015. The structure will be the tallest residential building in the state of Pennsylvania upon its completion.
"This is a game-changer for Philadelphia and the Avenue of the Arts—a corridor of culture and commerce to which I have been professionally and personally committed," added Carl Dranoff, the founder and CEO of Dranoff Properties. "To bring such a landmark project to South Broad Street with the award-winning Sam Nazarian and SBE is something that we would have never dreamed of just two decades ago. Today, we are confident that the pairing of our highly respected sales and development capabilities with SBE's unrivaled portfolio of brands and operational expertise will deliver a transformative project for the City of Philadelphia."
The SLS International Hotel & Residences will add 150 boutique hotel rooms to the city and offer 125 luxury condominiums for sale. The luxury property will offer amenities that include a full spa, fitness center, pool and ballroom/meeting facilities.
"Philadelphia has captured the attention of a global audience of business and leisure travelers, and working with an icon in Carl Dranoff and his team gives us an opportunity to partner with one of the industry's foremost developers," said Nazarian. "The SLS Hotels brand has resonated powerfully in Los Angeles, Miami, Las Vegas, New York and China and we're looking forward to sharing our approach to hospitality with a community as culturally vibrant and dynamic as Philadelphia's."
The SLS Hotels brand is among the most heralded in the luxury hotel world, and the chain will also open additional properties in New York, Las Vegas, Seattle, and Shanghai by 2016.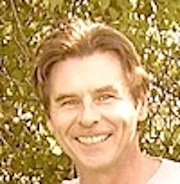 James Rothaar
James has written content for Justluxe.com and other leading online luxury lifestyle magazines. Rothaar previously served as the senior-tenured staff writer for JustLuxe, having worked with the digital magazine since 2005. He resides in Jacksonville, Florida, and works as an independent marketing consultant and freelance writer and copywriter. He is the co-owner of Wild Owl Digital, a boutique mar...(Read More)