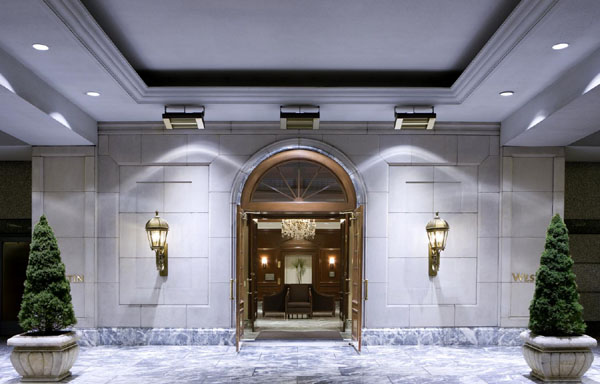 Hotels
Situated in the heart of a city rich with history, The Westin Philadelphia elegantly enhances its desirable Rittenhouse Square address with comfort and style. Steps from upscale shopping, award-winning restaurants and conveniently connected to the offices at Liberty Place, The Westin provides guests with the premiere downtown location. Museums and historical attractions, including the Liberty Bell, Independence Hall, and the Constitution Center, promote the cultural wealth of Philadelphia.
Accommodations
The Westin Philadelphia welcomes every guest with everything from the Westin Heavenly Bed to thick terry robes to Starbucks® premium coffee. Each guest room features a two-line telephone, data port and an in-room safe. High Speed Internet Access available in all guest rooms. The Grand Luxury suites are unusually spacious, with marble baths and Westin's other special touches.
Dining An award-winning staff creates innovative, eclectic cuisine for lunch and dinner at Winthorpe & Valentine restaurant. The bar's comfortable atmosphere is the ideal setting to relax with your favorite beverage.
Meetings & Events With a convenient location, spacious guest rooms, expansive meeting space, and traditional elegance throughout, The Westin Philadelphia is ideal for your next business meeting or special event.
They provide wonderful accommodations with impeccable service for your next important event. Select from meeting rooms with natural lighting, High Speed Internet Access, and various sizes to meet your specific needs.