By Karin Leperi May. 2nd, 2013
With warmer weather creeping around the corner, relaxing and rejuvenating trips to the spa are high on my list. So I choose Carlsbad, California — a quaint and charming coastal city that exudes boutique sophistication yet easily embraces West Coast casual luxury. Only 35 miles north of downtown San Diego and 87 miles south of Los Angeles, Carlsbad is a haven for wellness resorts and spas.
I decide on three standout spas that incorporate simplicity, integrate themed treatments, and provide holistic environments. I book a healing spa soak in the alkaline waters at Carlsbad Mineral Water Spa, where the city got its name. Then, I opt for a themed spa treatment that was sensuous and exceptional at the recently opened Hilton Carlsbad Oceanfront Resort & Spa for a day of ultimate relaxation. I finish with a visit to La Costa Resort & Spa for what arguably has to be the most beautiful spa in North America.


Carlsbad Mineral Water Spa — A Healing Treat for the Body
Carlsbad Mineral Water Spa is located at the edge of downtown Carlsbad Village and easily accessed by car or train. Today,
Carlsbad Mineral Water Spa
is a California historic site and monument that still markets its famous alkaline artesian mineral water, both for drinking and for exquisite spa treatments and healing cleanses.
The mineral waters were discovered in 1882 by Capt. John Frazier when he drilled a well for farming; tapping both artesian and mineral springs in the process. He soon realized that the alkaline mineral waters cured his long-standing stomach issues. Eager for independent analysis, he sent two samples for testing to laboratories in New York and Chicago. The results showed a chemical similarity to the famous healing spring mineral waters of a European spa found in a town named Karlsbad. (The town's name and country have since changed and are now known as Karlovy Vary in the Czech Republic).
By 1930, after changing hands, the California Carlsbad Mineral Water Hotel was built across the street from the well, making the alkaline mineral waters available for drinking and for bathing to a wide swath of worldwide guests, movie stars, and two U.S. presidents. Unfortunately, when the Great Depression hit, the owners fell on hard times and had to abandon the well due to lack of funds.
It wasn't until 1993 that Ludvik Grigoras, a native from Karlsbad (Karlovy Vary, Czech Republic), came upon the abandoned well and decided to restore it commercially. As a result, the famous Carlsbad water is now being bottled once again for drinking and is available for healing baths and spa treatments.
Be sure to try the "Royal Treatment" for a carbonated alkaline mineral bath that is designed to release lactic acids and relax the body. The two-hour treatment also includes a mud facial with a soothing face, neck and shoulder massage with the last hour focusing on a full body massage. It was quite the value at $149, and I swear by the alkaline waters that relieved my body of chronic arthritic pain for at least two days. I will definitely be back.
Hilton Carlsbad Oceanfront Resort & Spa — Inspired by the Ocean
The Ocean Crest Spa in the
Hilton Carlsbad Oceanfront Resort & Spa
boasts a strategic location by the Pacific Ocean, affording guests unparalleled sunset views from the deck of Chandler's Restaurant. The spa has 5,600 square feet of contemporary designer space and features seven ocean-themed treatment rooms, along with two steam rooms, and an expansive couples room with a tub and private terrace. (Couples treatments are very popular so book as early as you can).
(Tip: Schedule your spa treatments so that you will be finished in time to sip a cocktail at the ever-popular Chandler's while enjoying the California sunset from the convenience of your table).
The Ocean Crest Spa offers a full menu of massages, facials, and body treatments that feature many custom-blended spa products emanating from the invigorating waters of the ocean. The design and décor of spa spaces also reflect the soothing blues and greens of the ocean, adding to aquatic ambiance and sense of serenity. It's as if you can almost hear and feel the soothing rhythmic waves envelope you while imparting an overall sense of tranquility and calmness in their wake.
I booked the Coastal Merlot, which is from the couples menu and is billed as a "Vino-Therapy Experience". Inspired by the California climate and the many wineries that dot the countryside, the treatment starts with a custom blend of a merlot body smoothing scrub. Just the smell is intoxicatingly inviting, and has me yearning for a glass of that wonderfully rich red-maroon colored libation. Somehow, I manage to defer this yearning with the knowledge that a champagne toast is just around the corner.
The mousse-like merlot cream is designed to exfoliate and revitalize the skin while heightening the sense of sight, smell, and touch. This is followed by a luxuriating and hydrating merlot bubble bath for two along with a couples Champagne toast. The finale is a side-by-side massage with a signature coastal merlot oil. The entire 150-minute experience is sensuous as well as delicious, and left my skin feeling smoothly vibrant and my body totally relaxed.
The Spa at La Costa — A Beautiful Spa Garden Retreat
The
Spa at La Costa
has been around since 1965 and has continually been recognized as one of the best in the country. Recently redesigned, it was named the #1 Wellness Spa in the nation by
Spa Magazine
and was also cited as the #4 Spa in North America by
Travel + Leisure Magazine
. Their treatments are based on the healing powers of nature, with inspirations from fresh citrus and herbs that delicately infuse their spa elixirs. The gardens and landscaping of this serene spa hideaway are simply breathtaking, with palm trees, birds-of-paradise, and citrus adding fragrance, dimension, and color to the semi-tropical surroundings.
Be sure to save time to relax by the pool, and then stimulate your senses with one of the Waterfall Showers. One of my favorite treats is to walk barefoot on Southern California's only Reflexology Pathway. A nearby sign helps me interpret my health through my sole tenderness.

My spa treatment is the 50-minute Costa Signature Massage that is designed to help reduce muscle tension and increase circulation. My masseuse gently kneads my body with flowing strokes, even as she seeks to customize treatment by soliciting feedback from me. I tell her where I need more firmness and also relate to her where I need a gentle touch. She delivers to my ultimate satisfaction. (Spa guests must be 18 years or older.)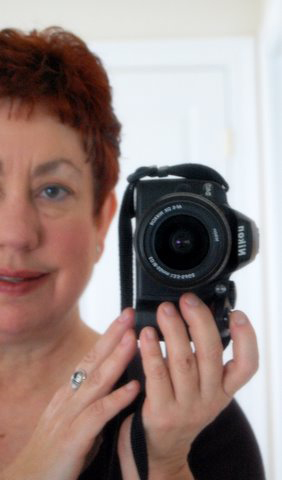 Karin Leperi
Karin Leperi is a nationally-acclaimed award-winning writer and photographer with bylines in over 95 publications that include print, broadcast, internet, and mobile platform media. A gypsy at heart, she has traveled to 97 countries and is still counting. Specialties include travel, culture, cuisine, cruising, nature, photography and lifestyle. ...(Read More)