By Merilee Kern Jul. 4th, 2017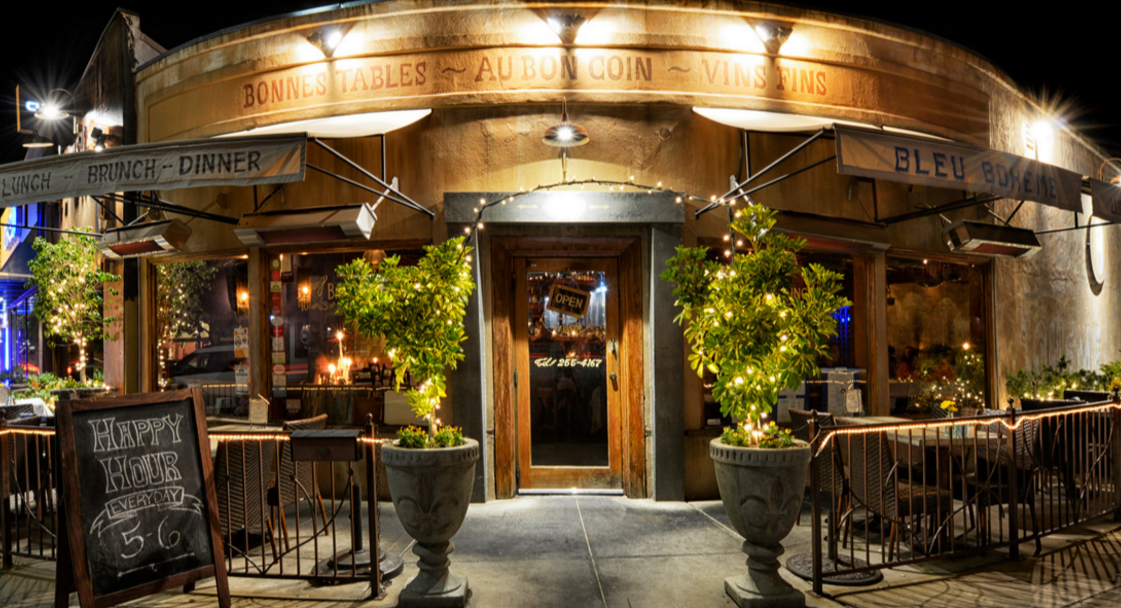 Photos Credit: Blue Boheme
Ensconced in San Diego's delightful Kensington neighborhood, Bleu Bohème is a must-visit eatery for anyone in San Diego county seeking an authentic French dining experience.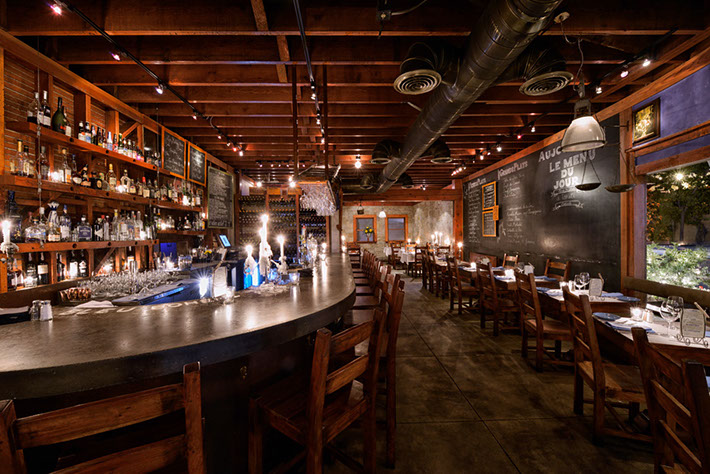 From the moment you step through the front door, it's clear that an exceptional experience lies ahead. With that first step, patrons are ostensibly ushered across the pond amid the charming spot-on bistro furnishings. Decidedly "un-fussy," this is a cozy locale where you feel welcome and quite at home amid the rustic dark wood furnishings, stone flooring and intimate candlelight that abounds. In fact, my favorite aspect of the interior are the overtly dripping white candlesticks perched in vintage candelabras that adorn every table throughout the restaurant, as well as the walls, aptly furthering the transportive effect of the space overall.
Food-wise, the 80-seat boutique restaurant prides itself on serving what it refers to as accessible, affordable and comforting French cuisine all conceived and executed by Executive Chef and restaurateur, Ken Irvine. Revered for masterfully "blending the Bohemian and artistic free spirited left bank of Paris with the roots and tradition of the rural areas of France" and for using top-quality locavore ingredients, at Bleu Bohème Irvine brings to bear a combination of his experiences growing up in both France and Quebec, with a menu reflecting both traditional and seasonal bistro food, as well as country classics. Dishes even exude some Spanish and Portuguese influences. Notably, much of the menu is real life-inspired, such as the Black Mediterranean Mussels served seven different ways that stems from Irvine's time on the seas, along with his love of the coasts.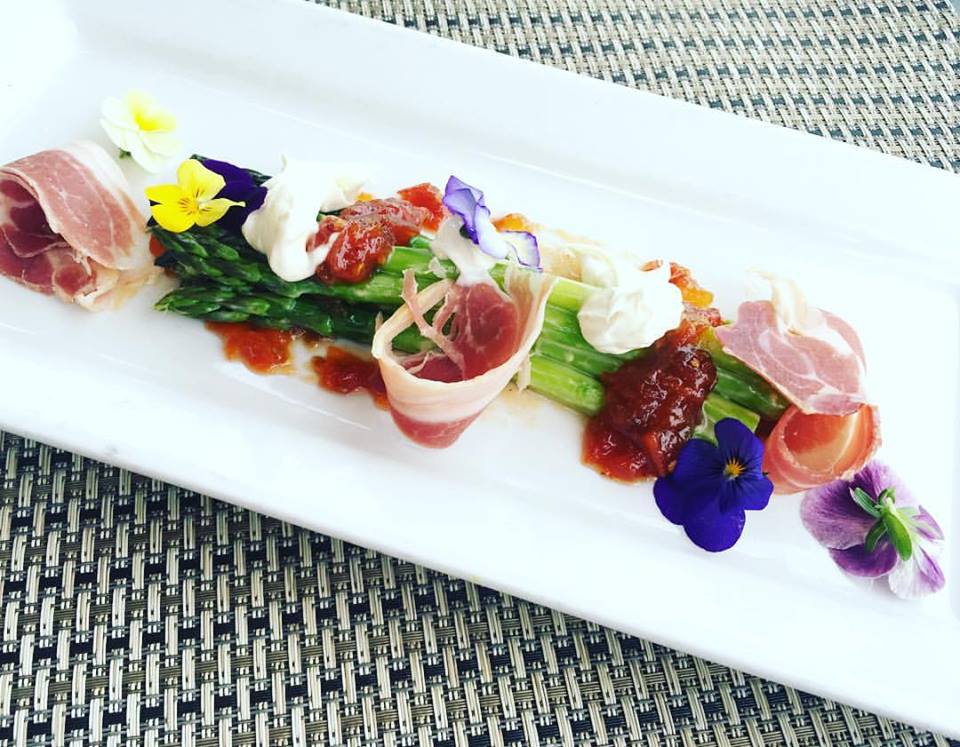 Given Irvine's professional pedigree, including cooking with Jean-Louis Palladin in the '90s and training under Andre Surmain in Mougins, France, it's no surprise Bleu Bohème has been named "Best French Restaurant" no less than five times by San Diego Magazine (among many other accolades). This is assuredly due to its perfect mélange of quality cuisine, service, attention to detail and inimitable atmosphere.
"I look to create restaurants with soul," says Irvine. "It's that feeling when the atmosphere, cuisine and staff all come together to create something special. Bleu Bohème has that special quality; it has soul. I tell our staff all the time that our philosophy is to help guests feel like they've been taken away to a foreign, different place." That it most certainly does.
Extraordinarily unique ambiance aside, my own visit to Bleu Bohème left me craving for more. Particularly the Cassoulet d'Escargots—a fragrant and savory dish of perfectly prepped snails with wild Mexican shrimp, mushrooms, fennel, leeks and shallots with sundried tomato butter. This dish, with the crusty French bread and a glass of bubbly, is a meal unto itself. My culinary journey also entailed the Tarte Chaude au "Reblochon," a buttery, light and flaky caramelized Spanish onion tart with bacon, roasted apple and Le Delice du Juara cheese. To temper the richness, the tart is thoughtfully served alongside crisp, very lightly dressed fresh baby greens.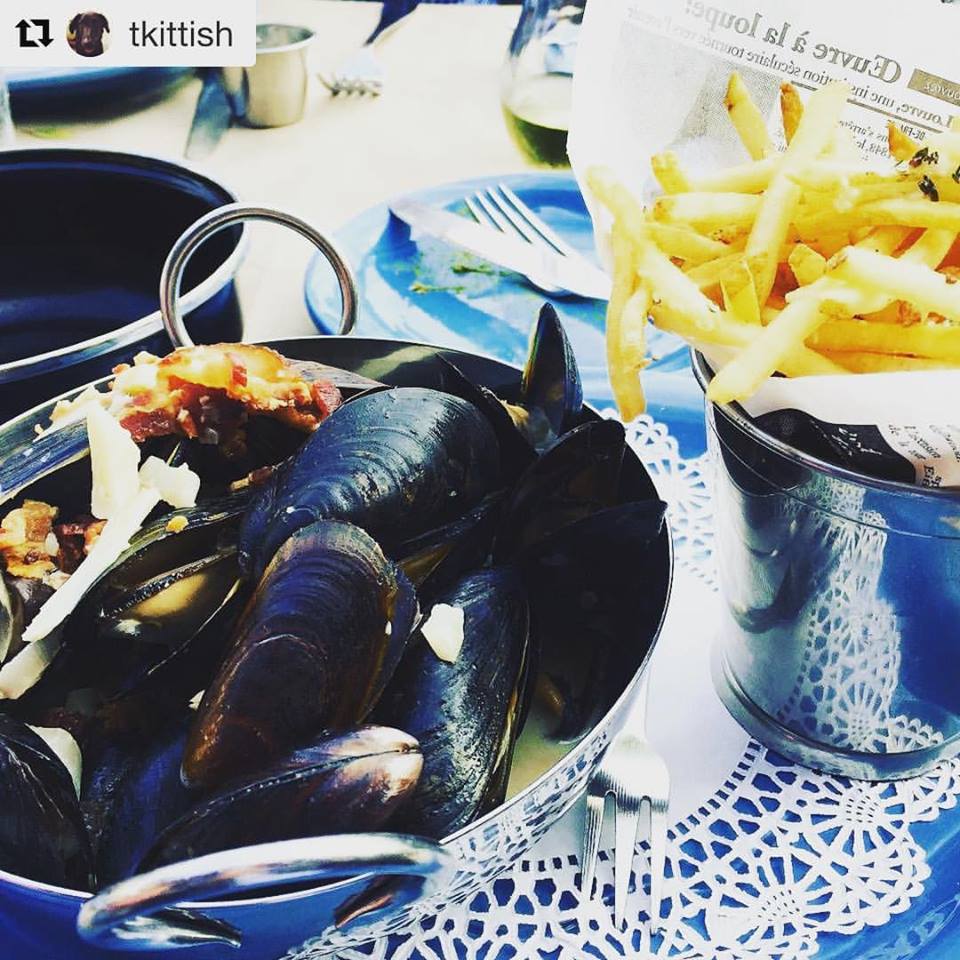 Out of the seven Les Moules Frites—Black Mediterranean Mussels—we opted for the lighter broth-based Provençales option,versus many of other of the cream-based preparations. The huge pot of shellfish was tossed with large slivers of garlic intertwined with stewed tomato, olives, white wine and classic herbs. The to-die-for Bleu Pommes Frites served on the side added a palate-pleasing salt and texture element to the dish overall.
These starters were then followed by the Salade de Chevre Chaud, a salad boasting mixed greens tossed in a mustard vinaigrette accompanied by goat cheese three ways (all of which worth fighting for if sharing), sweet grapes and shaved pear.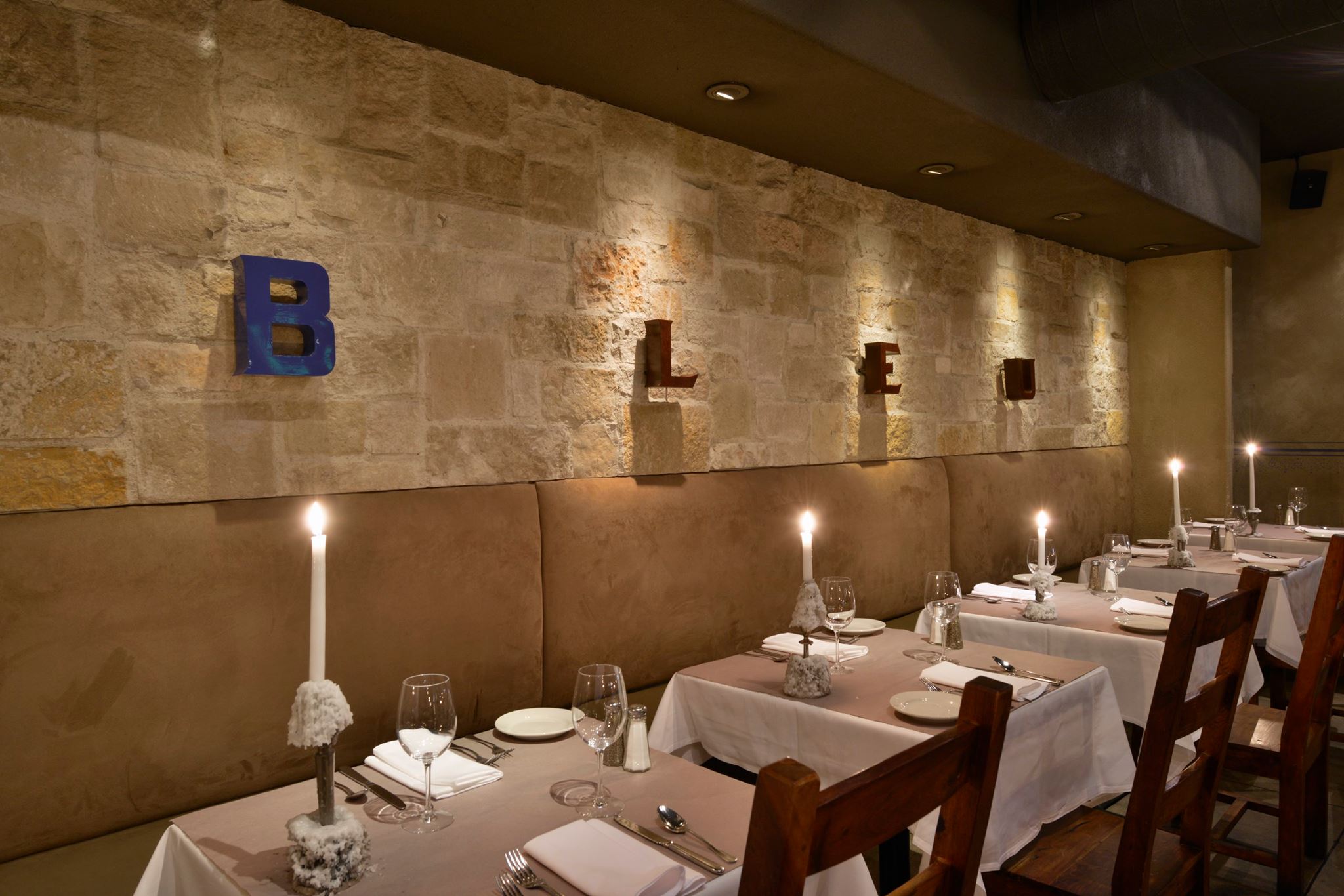 Our entrée choices included a hearty helping of Confit de Canard: Moulard duck leg confit that was expertly cured and rendered. The crisp and juicy protein was served atop a bed of both white and fava beans, baby carrots, baby turnips and scallions, all in a lemon grass jus. Also beguiling our taste buds that evening was the Saumon Royale, a dish consisting of fresh King salmon boasting a picture-perfect sear. The amply-portioned filet was complemented by chunky pieces of asparagus, morel mushrooms, fingerling potatoes and the unequivocal star of this show: a powerful black truffle beurre blanc. After a meal like that there was nary room but, alas, the traditional Crème Brulee beckoned. It was a fitting and satisfying end to this tried-and-true French epicure experience.
For those seeking a quicker and less committal respite, there's also an endearing bar area that seats twelve along the bar top with smaller table seating beyond. A semi-private dining room is also available to host parties of up to 20. Also mention-worthy is the fact that the restaurant does also offer a street-side patio when eating and imbibing alfresco is preferred.
Ever affable, Irvine impressively takes the time to visit with patrons in the dining area throughout the course of service. When I asked if he had a personal favorite menu item his response was utter perfection. He remarked, "If it's not something I love, it doesn't make the list."
Merilee Kern
Forbes Business Council Member Merilee Kern, MBA is an internationally-regarded brand analyst, strategist and futurist who reports on noteworthy industry change makers, movers, shakers and innovators across all categories, both B2C and B2B. This includes field experts and thought leaders, brands, products, services, destinations and events. Merilee is Founder, Executive Editor and Producer of "T...(Read More)