By Nicolle Monico Jul. 14th, 2017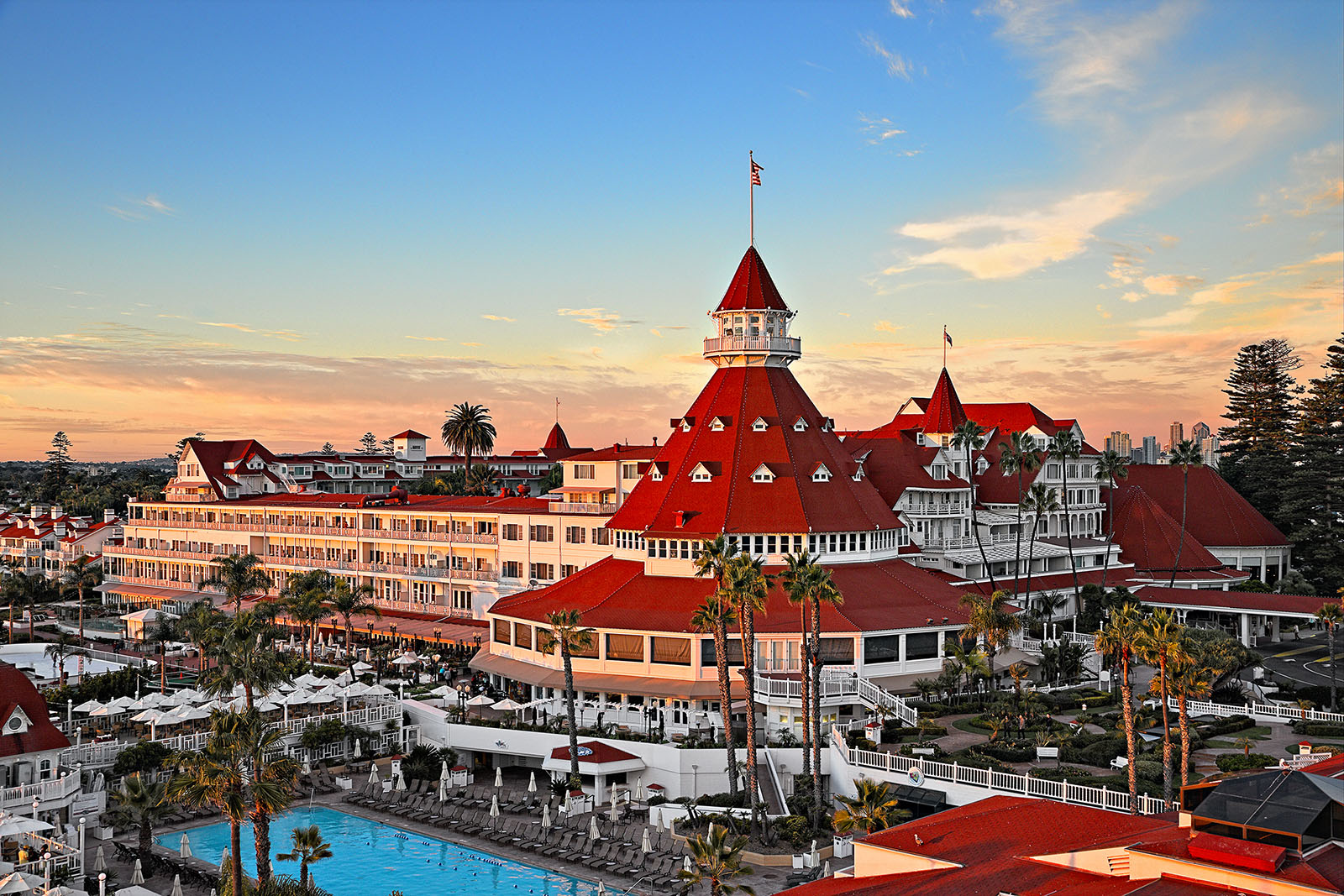 Photos Credit: Hotel del Coronado
The 129-year-old Hotel del Coronado has long been cherished as one of San Diego's most-beloved properties. With its red-roofed turrets, Victorian façade and beachfront location, it has welcomed everyone from celebrities to political figures, dignitaries, presidents and local weekend warriors.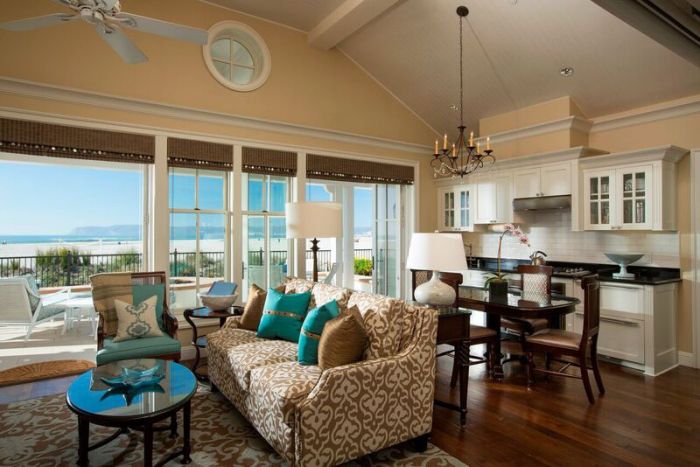 "The Del," as locals affectionately call it, boasts 757 guestrooms, suites and cottages. The latter, Beach Village, is made-up 78 guestrooms configured into one- to three-bedroom residential-style retreats. The most lavish of room categories, the cottages come highly-personalized service, a separate pool area, access to Windsor Cottage restaurant, and a private beachside area designated solely for Beach Village guests. Villas provide a more contemporary and secluded accommodation choice within the larger hotel and boast gourmet kitchens, fireplaces, ESPA bath products, soaking tubs, separate showers with stone surrounds and ocean-view terraces. From the terraces, guests can easily make their way to the private Windsor Beach Club, an outdoor lounge for Beach Village guests and Club at The Del members only.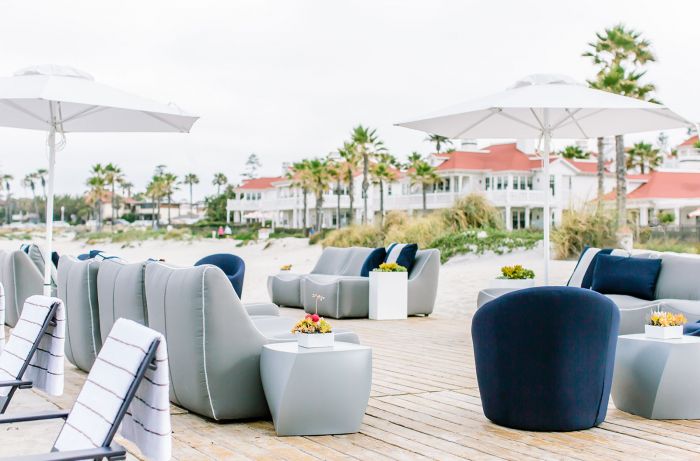 This past June, the Del partnered with Room & Board to create a new summer lounging experience at the Windsor Beach Club. The American-made furniture company transformed the hotel's Windsor Beach Club outdoor lounge with contemporary and stylish pieces that play off the laid-back elegance of the property. The exclusive space features Adirondack-style Emmett chairs, Maya chaises, Gehry Cubes, planters, Crest Swivel chairs and umbrellas.
However, the Del's most recent update and possibly it's most noteworthy, is the news that the hotel will become a Curio Collection property, a smaller brand under the Hilton Hotels umbrella. The collection features an ensemble of four- and five-star properties across the globe and the Del will join its portfolio by the end of July.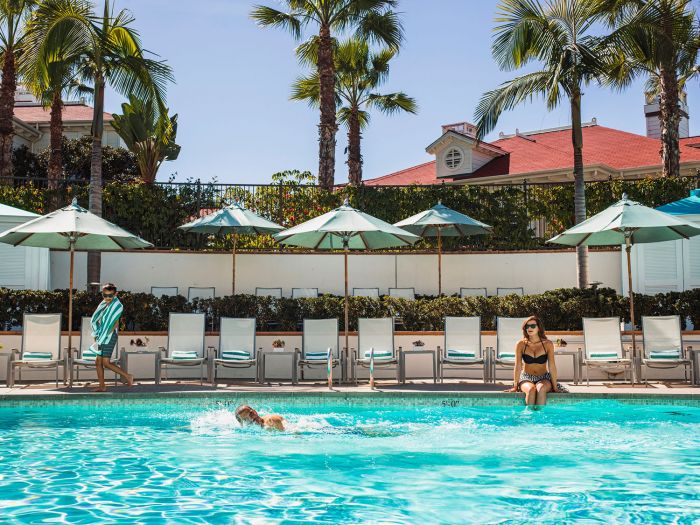 Ownership will still remain in the hands of Blackstone but Hilton will have the management contract. Last year, China's Anbang Insurance Group Inc. was slated to purchase the property from the Blackstone Group as a part of a larger $6.5 billion portfolio deal. Yet, due to the federal government's concerns about the hotel's proximity to local U.S. Navy bases, the deal was never finalized.
Thankfully, changes to the hotel itself seem to be at bay under the new management, with the one difference being that guests will now be able to use Hilton Honors points for their stays. "It's been truly an independent hotel and we're not looking to change it in any way," said Mark Nogal, global head of Curio for Hilton Worldwide. "What we're doing is coming in as an operator to help strengthen the performance of the hotel, and the owners get the buying power behind the Hilton organization."
Summer room rates begin at $319 a night for guestrooms and $1,099 a night for Beach Village villas.

Nicolle Monico
Nicolle is an award-winning writer and Travel Editor using her expertise in the industry to write about luxury travel around the world. You can find her daily searching the web for the latest trends, best new hotels and most beautiful destinations to visit and share with her readers. She's been featured on The Huffington Post, Hard Assets, AMD Entertainment and Remy Martin. In 2014, she was vo...(Read More)