By Keri Bridgwater Oct. 20th, 2020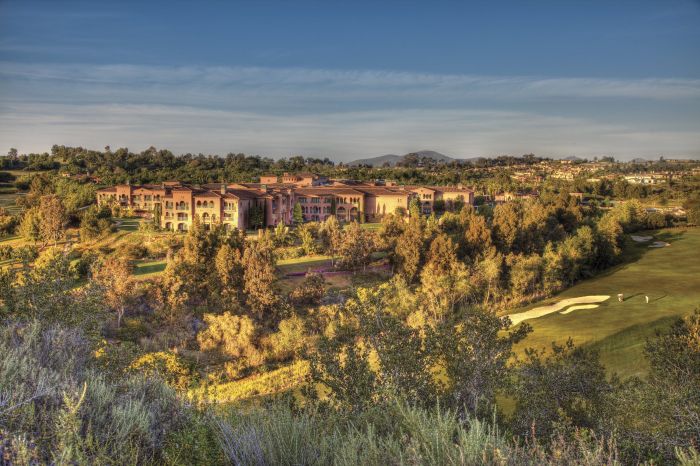 Fairmont Grand Del Mar
Promoting awareness about the importance of the humble honeybee has been in the news for a while but with colony collapse disorder affecting about 40 percent of bee colonies in the U.S. and bee populations worldwide in decline, protecting this keystone species has never been more crucial. A cause the Fairmont Grand Del Mar has championed since last year when it provided sanctuary to two rescued honeybee colonies on its golf course.
The Grand Del Mar Honeybees
It's a warm October afternoon and we're zipping along towards the fourth hole in a golf cart with Bee Leaf USA, founder Travis Wolfe, where, tucked away down an unmarked path, the hives are quietly located. Tucked amidst Los Peñasquitos Canyon Preserve and just five miles from the Pacific Ocean, the coastal canyon is filled with natural pollinators and California wildflowers – basically bee nirvana.
Moving slowly, Wolfe begins to open up the hive, gently pulling out honey laden trays, which the bees have diligently been producing over the last thirteen months. He explains that the colonies were rescued from a residential space in San Diego before being rehabilitated at his Honeybee Road Bee Sanctuary in Pauma Valley where they were carefully monitored to smooth out any aggressive qualities which can often be prevalent in feral bee colonies here in the Southwestern United States.
Happily situated in their new surroundings, Fairmont's landscaping team tends to pollen and nectar-rich plants around the property ensuring the bees have access to a nutritious diet throughout the year.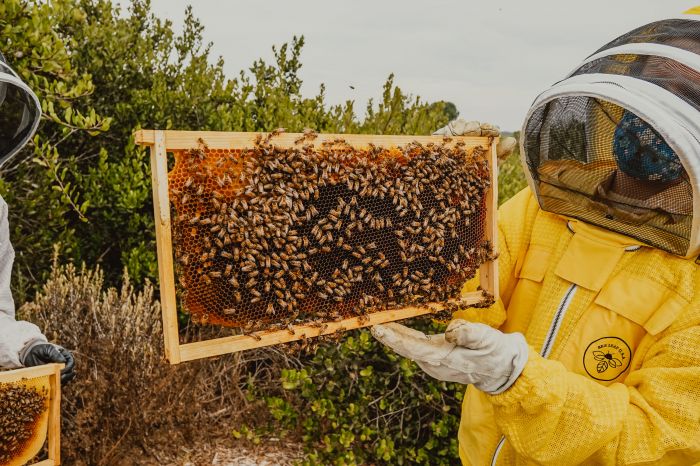 Gregory Dava
Bee Leaf USA
Self-taught, Wolfe founded Bee Leaf USA in 2015 with a mission to encourage harmony through natural beekeeping and organic gardening. He has since rescued and relocated countless hives across San Diego and Los Angeles, helping to shift the negative paradigm about honeybees, and, in the process, saving, protecting and supporting them in their natural environment. When developing their onsite honeybee program, Bee Leaf USA was an obvious choice for Fairmont, whose operational efforts aimed at reducing the overall impact on the planet with forward-thinking programs that promote responsible tourism, perfectly align with Wolfe's.
While not everyone has acres of prime real estate at their disposal, Wolfe says we can all do our part. In addition to 'host a hive' programs, planting a bee-friendly garden with native California plants and wildflowers is a great step toward helping pollinators as is leaving out a small container of water during summer.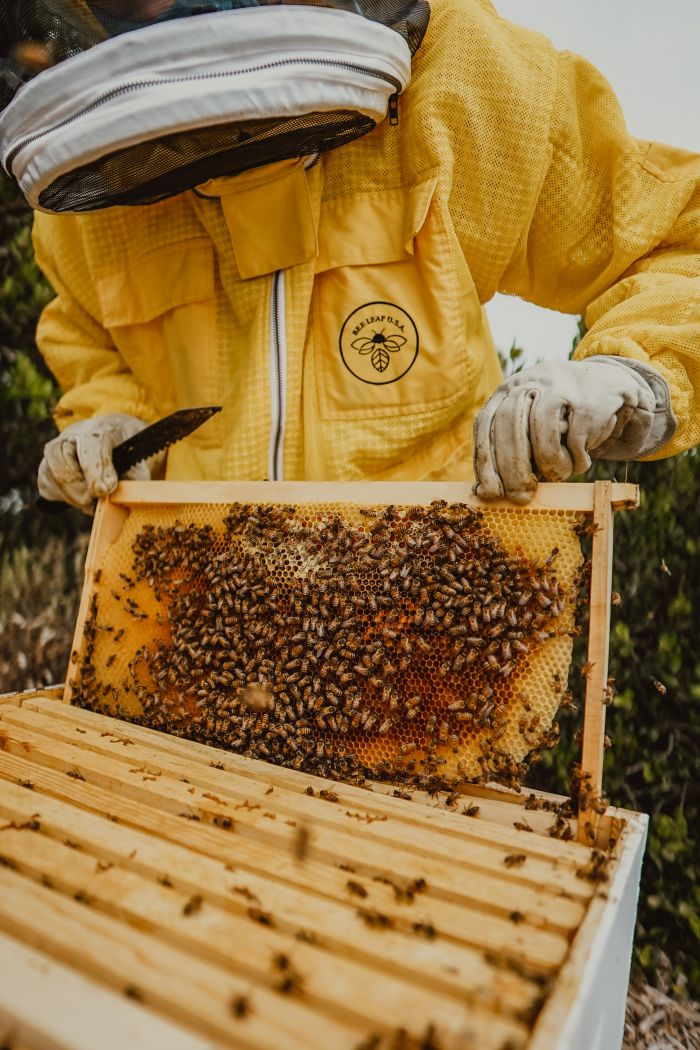 Gregory Dava
The Secret Life of Bees
Driving back from the hives, Wolfe shares some fascinating facts about bees and honey. Due to the magical chemistry and handiwork of bees, honey is an all-natural pantry staple that will never go bad thanks to being made up of about 17% water, which is too low to accommodate most bacteria. Attuned to subtle sounds and vibrations from other bees, hives usually respond well to the right kind of music –he's played everything from Beyonce to The Grateful Dead to the Grand Del Mar honeybees.
Home to as many as 120,000 bees at the peak of "bee season," Wolfe says as the colonies grow more acclimated to their new five-star home at the Fairmont, they can produce as much as 200 pounds of raw, natural honey, on an annual basis – great news for the hotel and future guests.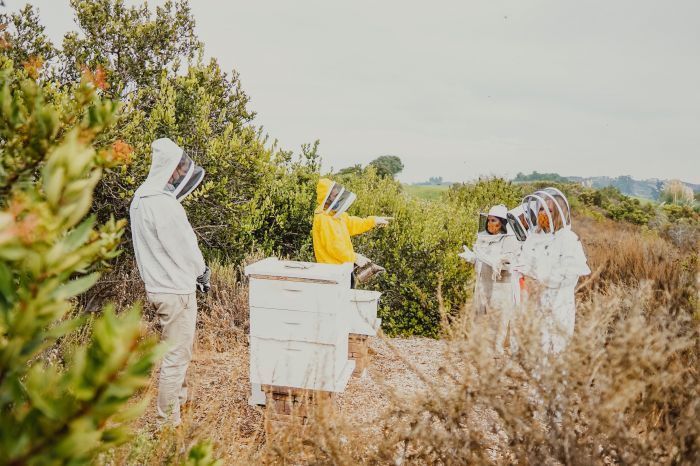 Gregory Dava
Fairmont Grand Del Mar Honey Harvest
In celebration of the first harvest at Grand Fairmont Del Mar, Wolfe personally helped hand-extract the honey in the Amaya kitchen, where chef Anthony Stagnaro created a special five-course menu, including honey roasted beets and a hamachi crudo with honey drizzle, each dish paired with small-batch wines personally selected by F&B Manager, Francois Bouffard. Lobby Lounge mixologist Josh Eyer also created a welcome Cosmo cocktail in honor of the occasion using Botanist Gin and housemade Fairmont Exclusive Lot 35 Chamomile Tea Honey Syrup.
Proving a big hit with guests, the hotel plans to use products from the inaugural harvest in more food and cocktail recipes at Amaya over the coming months, in addition to special products for hotel guests, including jars of delicious wildflower Fairmont Grand Del Mar honey.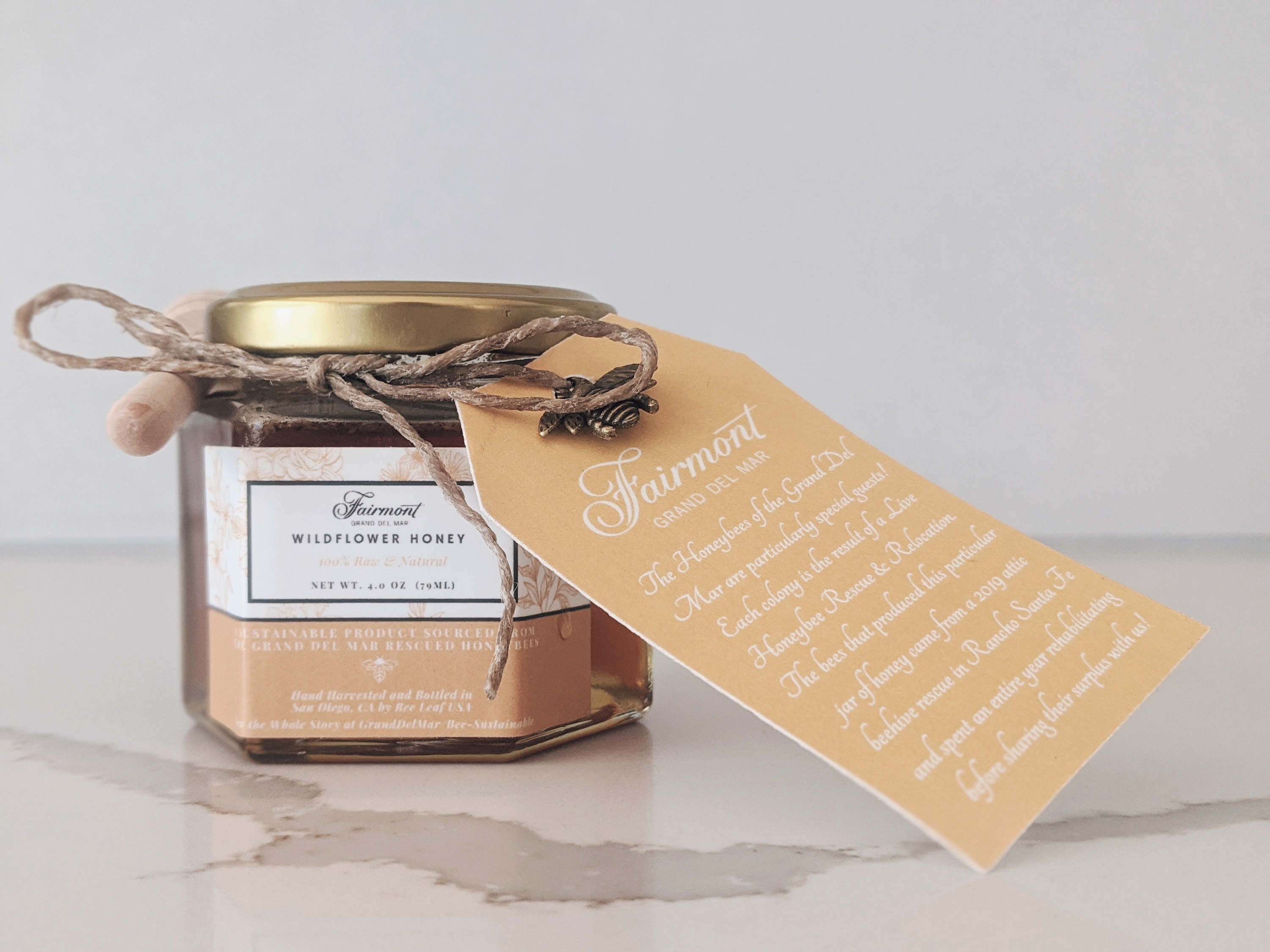 Keri Bridgwater
Bee Sustainable
Fairmont has been hosting honeybees and wild bees at its properties for over a decade – long before environmental sustainability in the hospitality industry and saving the bees became a thing. Fairmont's first honey beehives were built in 2008 at Fairmont Royal York in Toronto and at Fairmont Waterfront in Vancouver. Today, their sustainable bee program features over 40 bee hotels and apiaries in seven countries, including Kenya and Bermuda as well as here in the United States.
In another first, Fairmont recently introduced a new digital platform that tracks, analyses and shares up-to-date information from its rooftop apiaries and bee hotels. A new initiative and wonderful opportunity to further educate guests about the importance of global bee health while following along with the (perhaps not so secret) life of the Fairmont bees.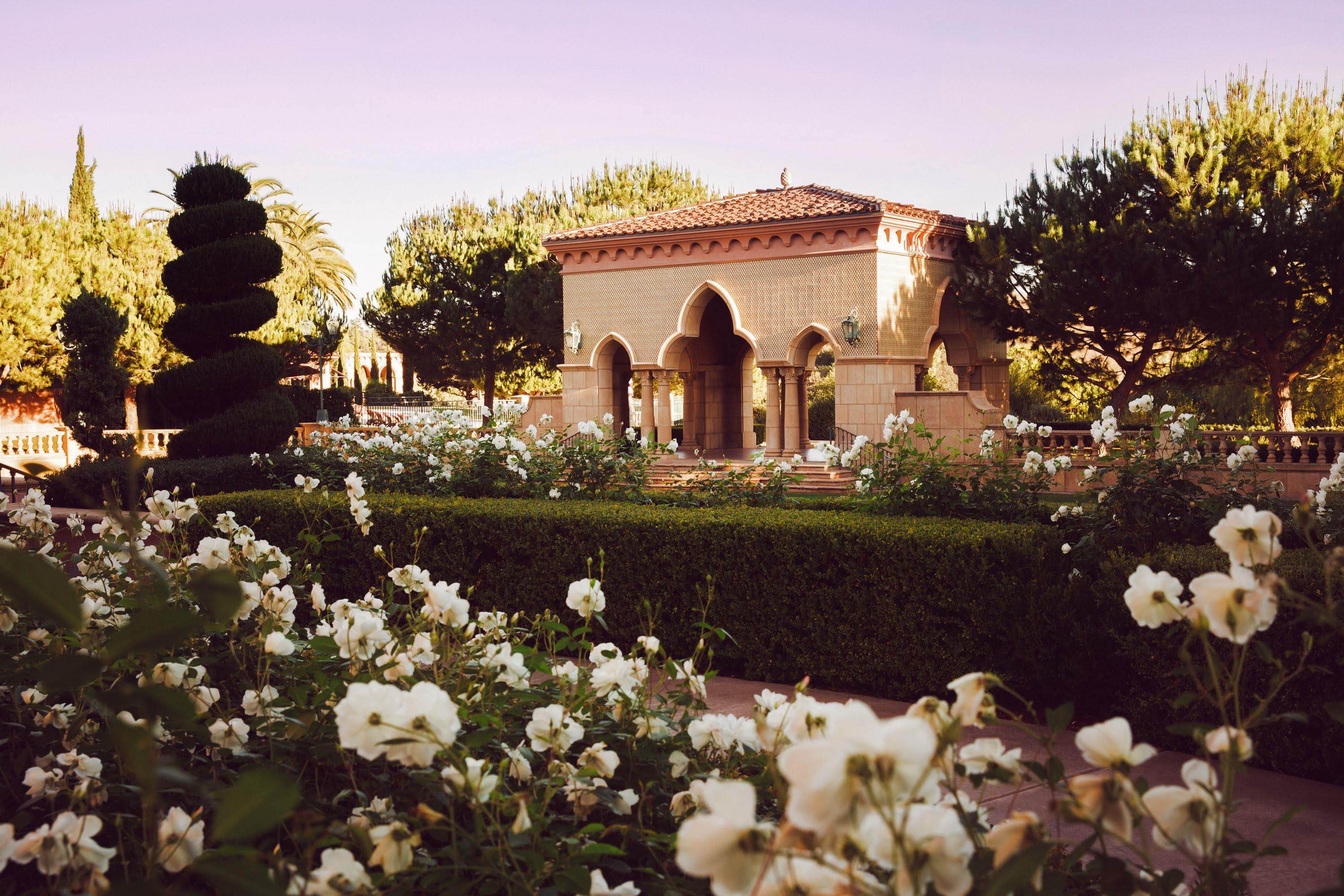 Fairmont Grand Del Mar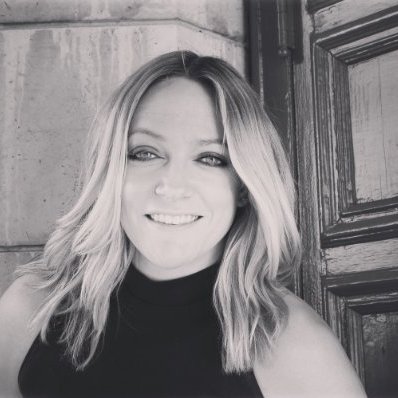 Keri Bridgwater
A native Brit, Keri Bridgwater spent time in house at magazines and publishers in Sweden, New Zealand and Telluride, Colorado before moving to San Diego over a decade ago. She specializes in travel stories, destination guides, hotel news, and profiles for various publications. Bylines in Fodor's, Marie Claire, Yoga Journal, London's Evening Standard, and Virgin Australia's inflight magazine. ...(Read More)