By Lavinia Lumezanu Oct. 22nd, 2022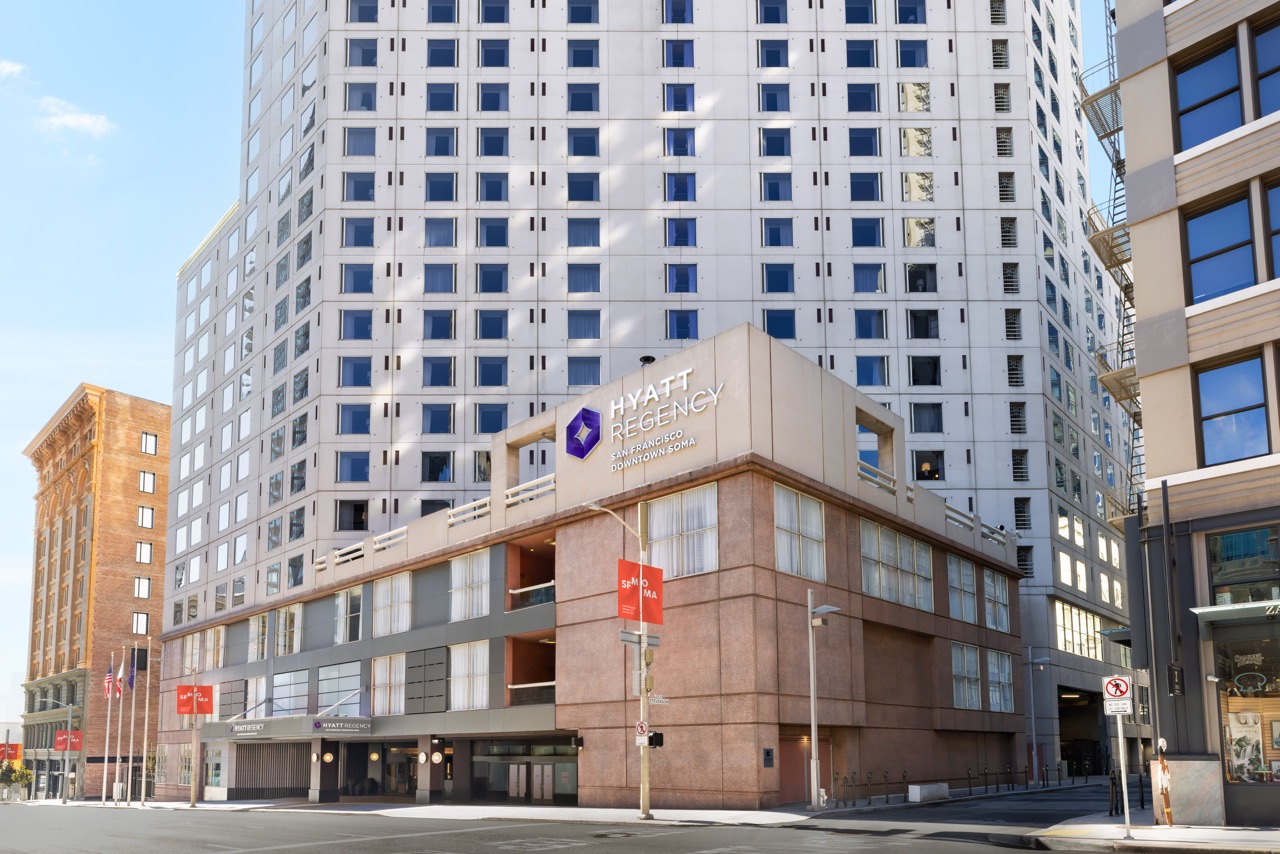 Photo by Hyatt
Strategically placed in San Francisco's arts district just minutes away from the San Francisco Museum of Modern Art and the Yerba Buena Center for the Arts, the Hyatt Regency San Francisco Downtown SOMA rises out of 3rd Street like a 36-floor giant overseeing the multitude of art expressions in the area.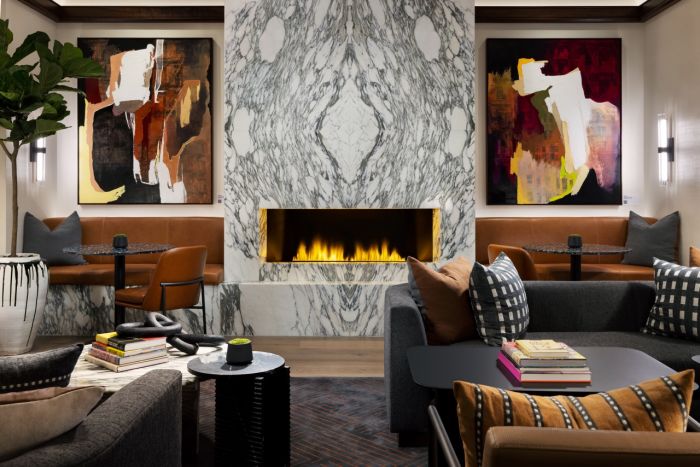 Photo by Hyatt
The hotel features an art-driven narrative in its newer iteration that was developed in collaboration with the internationally recognized design firm BHDM Design. They envisioned the recreation of the hotel through an art-centric lens, seeking inspiration from its location in the heart of San Francisco's Arts District, home to several museums including the San Francisco Museum of Modern Art, the Museum of the African Diaspora and the Contemporary Jewish Museum.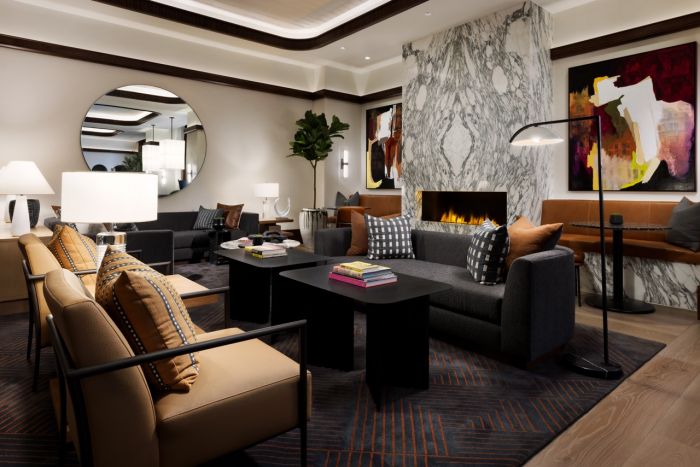 Photo by Hyatt
As part of this art-inspired narrative, Hyatt Regency formed an exclusive collaboration with the Academy of Art University, San Francisco's leading art school and one of the largest private art and design schools in the nation. The hotel worked closely with BHDM and the University to commission artwork from select students and alumni in a variety of mediums, including sculpture, digital motion graphics, photography, mixed media, painting, drawing, and landscape architecture. The commissioned artwork is displayed throughout the hotel's ground floor public spaces, including the vibrant new lobby bar and restaurant, garden bar and lounge, check-in area, Marketplace and Coffee Bar, workstations, and the new Regency Club.
Photo by Hyatt
What's even more impressive than the commissioned works of art that line up the walls are the views of the city and the Bay that provide guests with a signature San Francisco experience from the moment of arrival turning a casual hotely stay into an urban retreat that inspires productivity for the business traveler and relaxation for the vacation bound guests.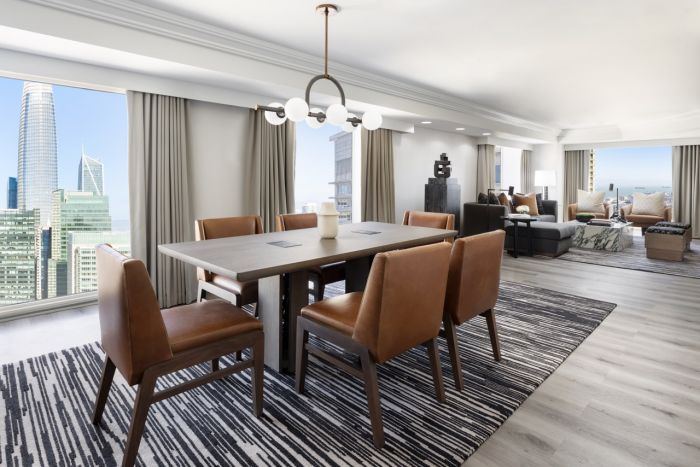 Photo by Hyatt
The guestrooms act as a neutral backdrop to the overall experience and feature a palette of grays, creams and woods. Large, renovated bathrooms are finished with glazed black and white brick tiles and marble-like floors, custom vanities and lit mirrors, stocked with San Francisco-based Pharmacopia luxury bath and body products. All guestrooms and suites feature 55-inch smart TVs equipped with live streaming, a technology hub with multi-ports for USB-wireless charging, and a refrigerator. Wi-Fi, electronic safes sized for laptops and complimentary Starbucks coffee, espresso and tea are provided in-room for guests' convenience. The extensive redesign features refurbishments and upgrades to the 20 executive corner suites, two presidential suites and all 686 guest rooms.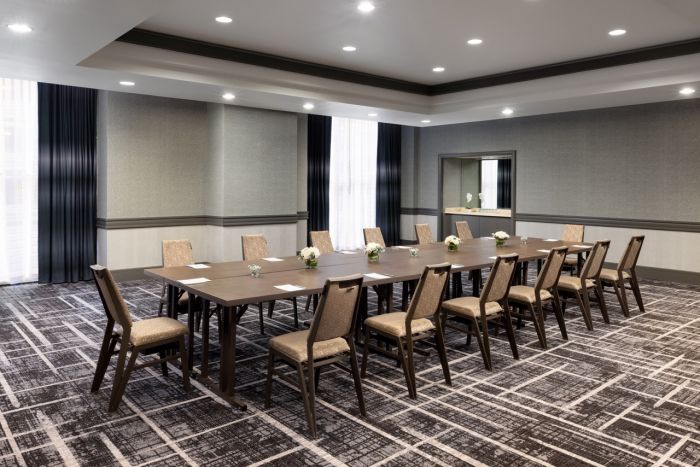 Photo by Hyatt
To make things even more welcoming for the numerous business travelers who come to the area, the hotel features flexible meeting and event space, including 16 function rooms, two ballrooms and several breakout rooms with floor-to-ceiling windows. This way the hotel can accommodate a variety of events, from conventions, trade shows, to social galas, weddings, and small meetings. Plus it offers comprehensive state-of-the-art technology and on-site attentive staff, expert event planners and culinary teams to suit the needs of a variety of events.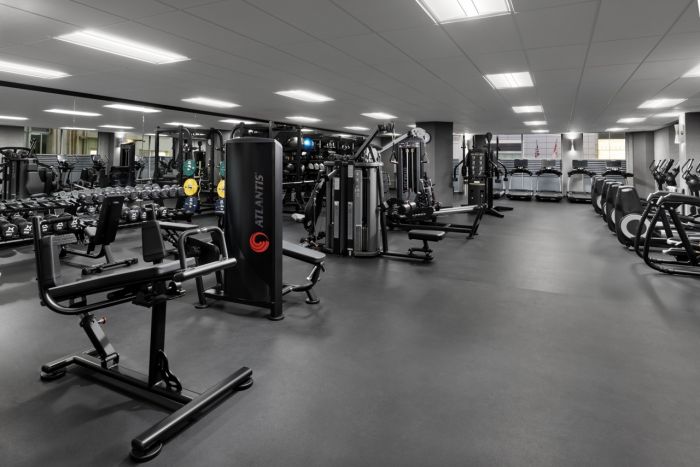 Photo by Hyatt
For those travelers who never want to miss a workout, the fitness studio has been outfitted with state-of-the-art gym equipment and Peloton bikes, ellipticals, treadmills, and a TRX Pro Suspension Trainer and for added convenience it's open 24-hours a day.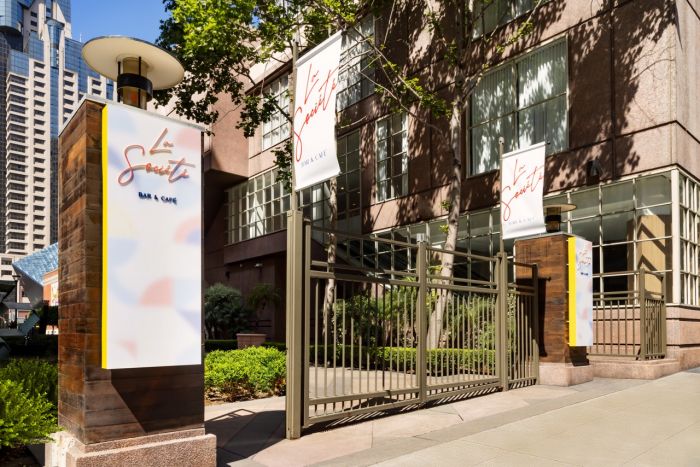 Photo by Hyatt
And then there's La Société, a modern brassiere featuring classic French dishes using local California ingredients. Open for breakfast and dinner, La Société bar & café combines the comfort of everyday French cooking with an eclectic cocktail program, a thoughtfully crafted wine list of regional and European wines, and the attentive hospitality and warmth of a charming neighborhood restaurant.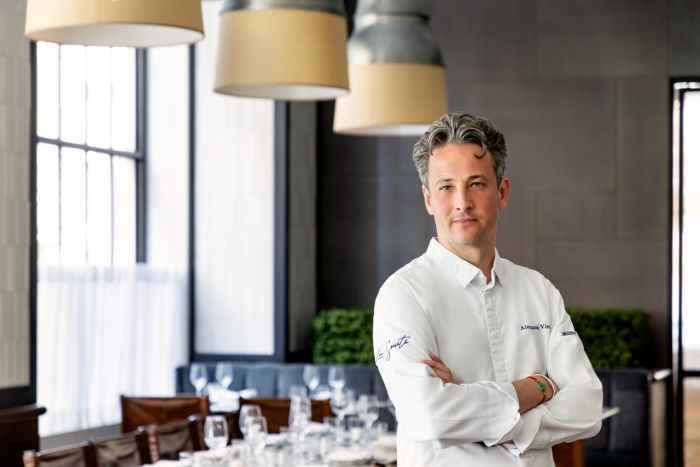 Photo by Hyatt
The restaurant is run by Executive Chef Alexandre Viriot, a Dallas native who not only grew up in a family of chefs but also had the privilege to work in some of the most amazing places in the world. His resume includes Michelin Starred fine dining in Las Vegas where he was Sous Chef-Tournant for two years at the Two Starred Restaurant Guy Savoy after which he moved on to the Three Starred Joël Robuchon at The Mansion at MGM Grand for three years as Sous Chef.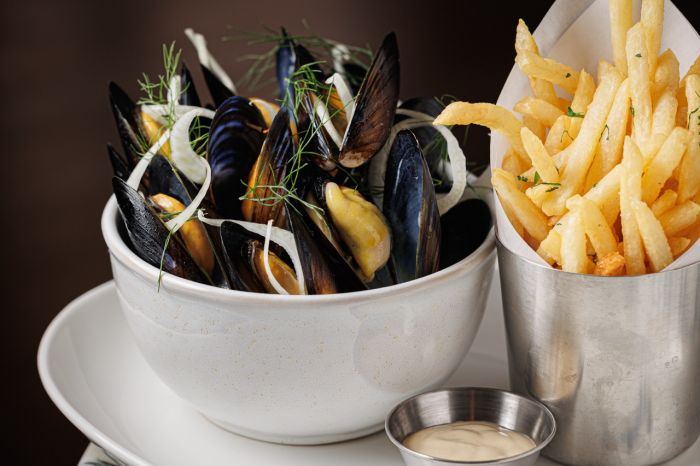 Photo by Hyatt
For a change of pace, Alexandre spent six years working under Chef Alain Ducasse and regards him as one of the greatest influences in his cooking. This journey took him from St. Petersburg, to Doha, Paris, and then Macau. After his time in Macau, Alexandre decided to join The Murray in Hong Kong as Chef de Cuisine at Popinjays.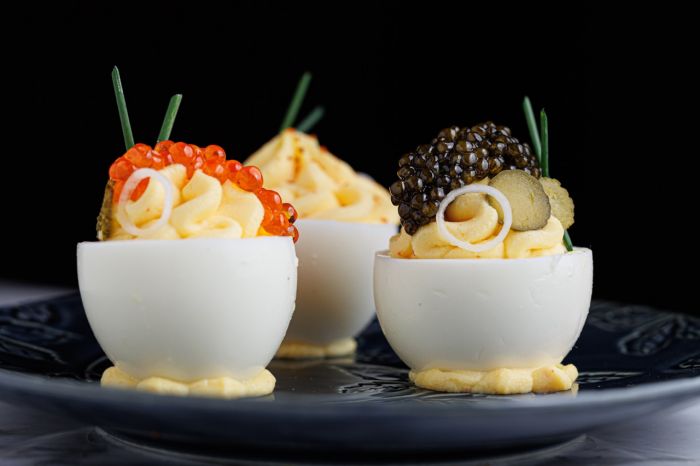 Photo by Hyatt
In spring 2022, he returned to the United States to join the opening team as Executive Chef at La Société.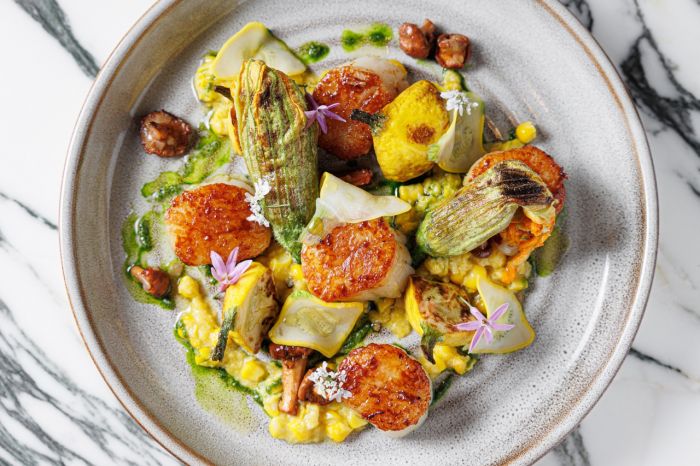 Photo by Hyatt
Some of the most sought after dishes at La Société include the Deviled Oeuf, Butter Based Maine Scallops, Jidori Chicken, and the French staple Mussels & Frites.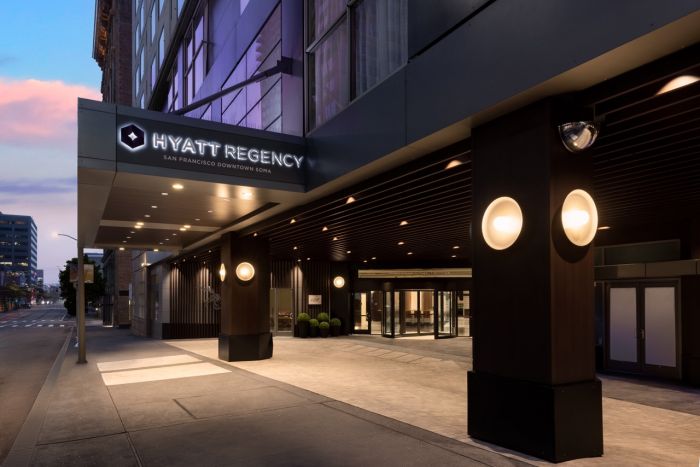 Photo by Hyatt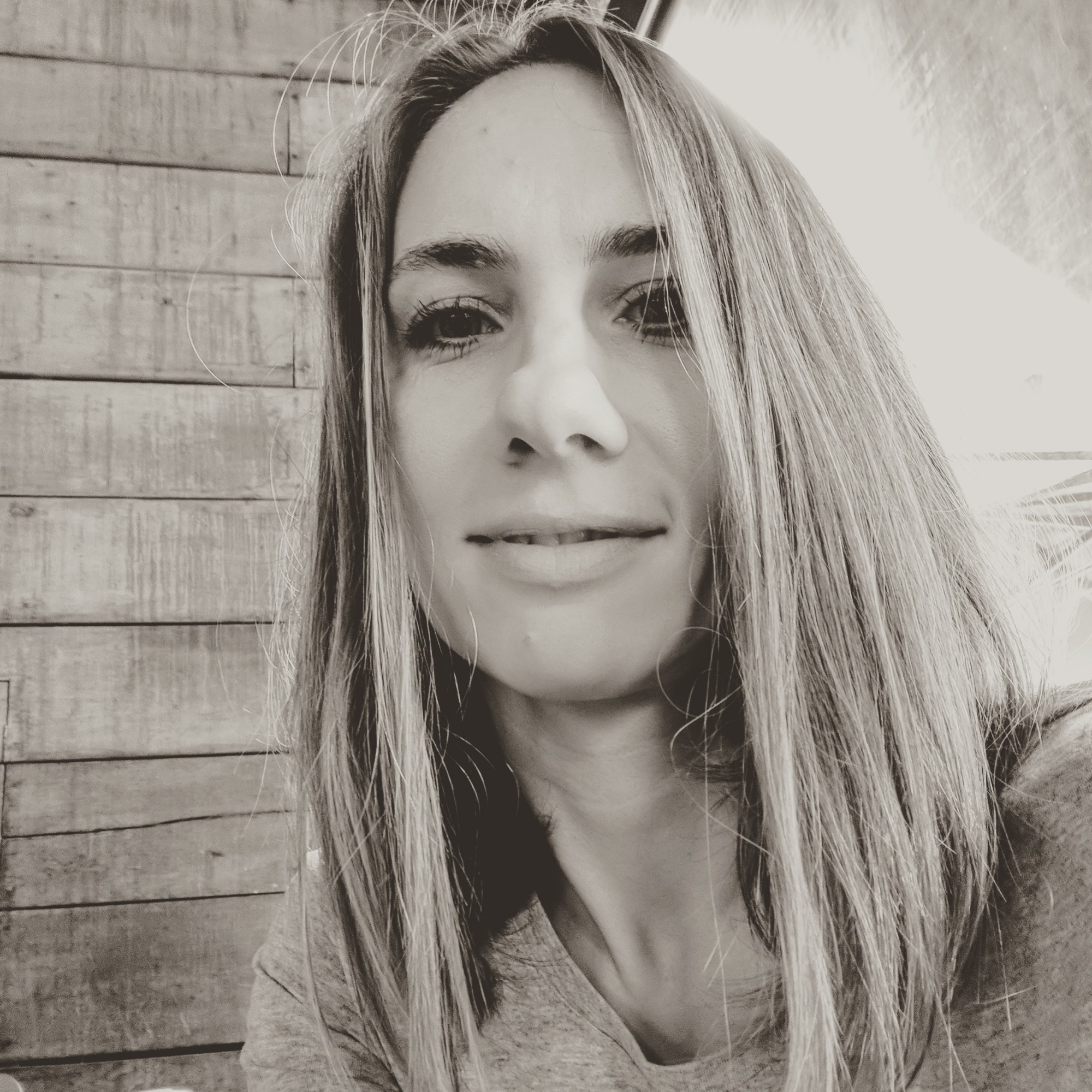 Lavinia Lumezanu
With a passion for travel and fitness, as well as foreign languages and cultures, Lavinia has always been an adventurer. She loves discovering new places as often as possible, whether it's luxury resorts around the world or cozy little bungalows full of charm and local flair, eating in Michelin star restaurants or sampling the local street food. You can read more about her endeavors at https://lav...(Read More)