By Nicolle Monico Jun. 11th, 2021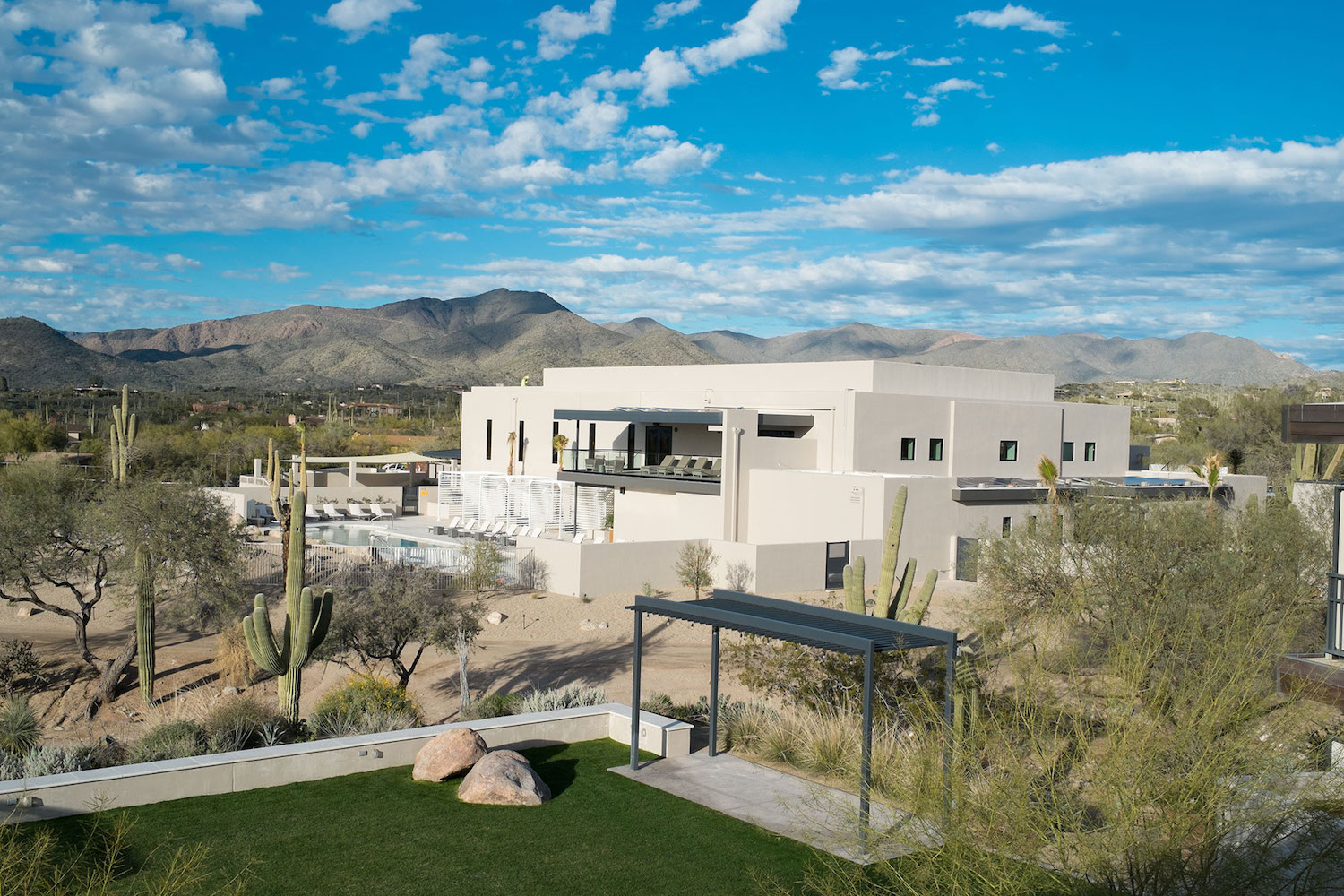 Photo Credit: CIVANA Wellness Resort & Spa
Twenty-twenty tested us all in ways we never expected or could have even imagined. As travelers, it brought many of our adventures to a halt and required us to find new ways to itch our travel bugs without leaving our states, cities or even homes. This year, as we start to get back to some level of normalcy, we're finally ready to dust off our carry-ons, sip on overpriced cocktails at airport bars and head out on the vacations we dreamt about while waiting out the pandemic.
In 2021, travel trends forecasted more traveling with intention: a focus on health and wellness with an emphasis on authentic, local experiences. Meaning, we're eager to go on trips that nourish our souls and help us reset after a hard year, go on holidays that are centered around giving back to communities that struggled to survive after a year of declining revenue, and play outdoors as much as we can after months of quarantining.
With all that in mind, we headed to the desert to chase the sun, find some relaxation and soak up adventures in Scottsdale, Arizona. Filled with high-end resorts, a unique food and beverage scene, charming downtown, and plenty of outdoor activities to stack your days with, it seemed like a no-brainer to spend a long weekend in this chic destination.
If your goal is to reset, unwind and give back to the local community, use this guide for your next stay in Scottsdale.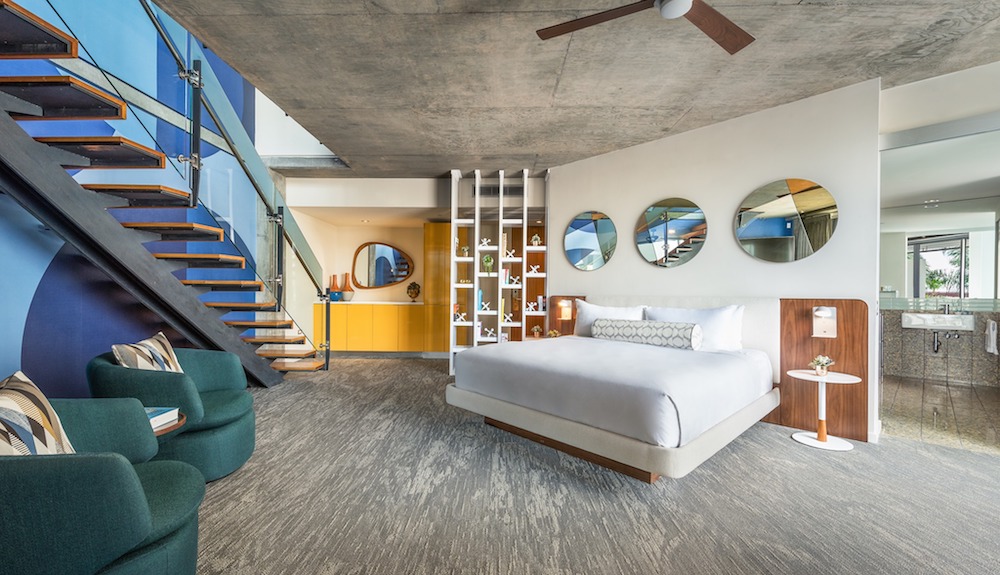 Photo Credit: Hotel Valley Ho
Where to Stay
Hip & Trendy
As far as trendy, high-end properties go, Hotel Valley Ho is an iconic resort great for travelers wanting a luxury hotel close to the vibrant and dynamic atmosphere of downtown. The property originally opened in 1956 and was restored nearly 50 years later to its mid-century modern roots with a property-wide renovation that gives you all the retro-chic vibes that made it so legendary back in its heyday.
To this day, the hotel continues to pay homage to its glory days in the '50s and '60s when it became known as a favorite of Hollywood celebrities looking to escape the LA crowds and ever-present paparazzi. With 241 rooms and suites, the property is home to two pools, the VH Spa for Vitality + Health, fitness center, meeting and event spaces, and ZuZu, the hotel's restaurant serving seasonal American fare.
We stayed in the Tower Suite, a 900-square-feet space with large balcony; expansive bathroom with a rainfall shower, walk-in closet, and washer and dryer; full kitchen with 30-inch cooktop, oven by Dacor, serving capabilities for eight, and a full-sized fridge and freezer. If you're looking for the perfect space to feel like you're on vacation but with all the comforts of home, book this suite—it's the best of both worlds and will likely elevate your vacation.
On the weekends, OH pool turns into a lively scene filled with sun-kissed vacationers, stylish locals and fashionable influencers mingling together with cocktails in hand and live entertainment in the background (from March to October). Cabanas and daybed rentals are available daily while guests can enjoy food and drink service directly from ZuZu and the pool bar.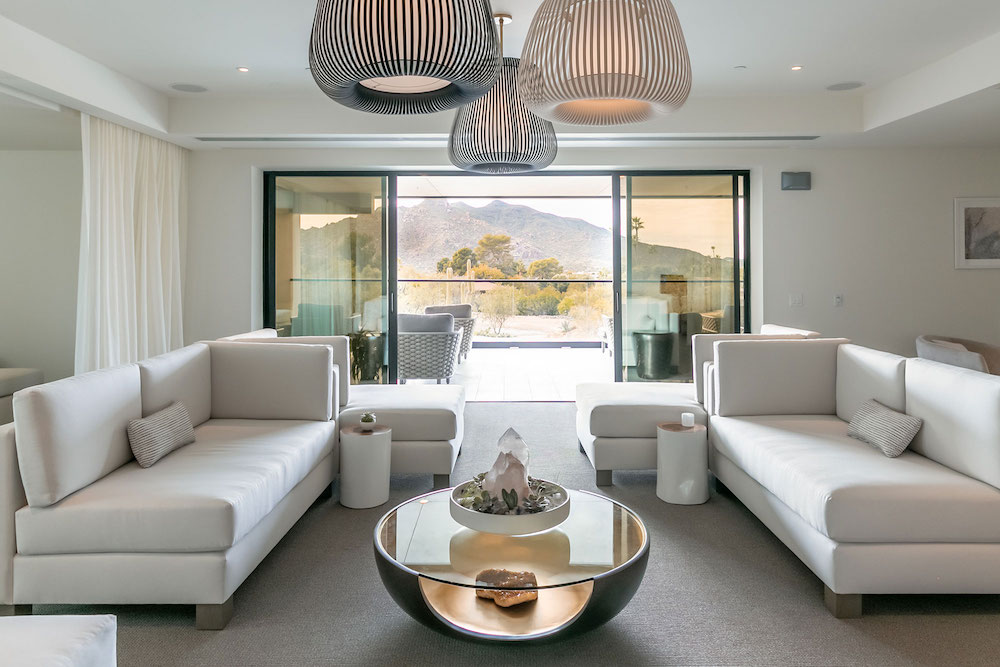 Photo Credit: CIVANA Wellness Resort & Spa
Relaxing & Intimate
If you're looking for something a little more intimate and serene, CIVANA Wellness Resort & Spa in Carefree (about 45-minutes from downtown Scottsdale) is a quiet sanctuary surrounded by scenic desert foliage and evening sunsets that turn from warm pinks and oranges into brilliant whites with stars illuminating the night sky.
Tucked away in the Sonoran Desert, Civana is a place to reconnect and recharge through a variety of wellness classes and experiences based on its four pillars: movement, spa, nourishment and discovery. What makes this resort so enriching is its list of wellness activities ranging from early-morning hikes to lawn meditation, kayaking excursions, TRX classes, daily intention ceremonies, aerial yoga and cardio HIIT sessions. Each day, guests are offered a variety of classes to choose from (most are complimentary) based on your fitness level or your desired active level that day. Private classes are also available and can be arranged via a quick text to the front desk.
The resort offers accommodations ranging from 350 to 1,250 square feet, with a mix of guestrooms and one-bedroom suites. All offer an outdoor balcony or patio as well as a calming, minimalist vibe that allows for a stay free of clutter and noisy distractions.
Civana's holistic approach to wellbeing is also found amongst its dining options. Both Seed, its casual café and market, and Terras, the property's signature dinner destination, offer seasonal are with a focus farm-to-table ingredients, grass-fed meats and sustainable seafood. The resort believes that true health is grounded in nature and Executive Chef Scott Winegard and his culinary team showcase this credence through plant-rich foods that are not only good for you but are uniquely crafted to give guests a true taste of the desert's bounty.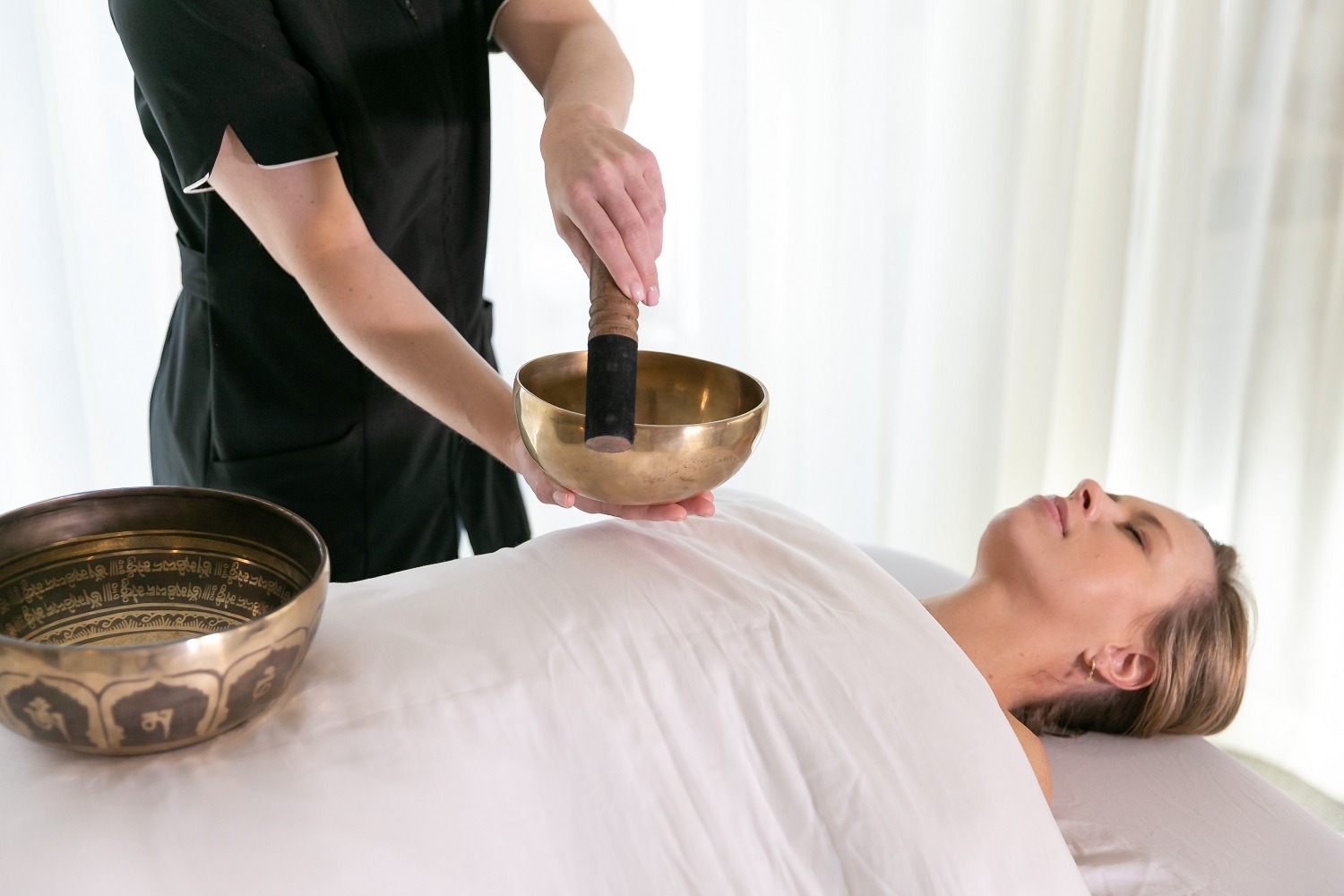 Photo Credit: CIVANA Wellness Resort & Spa
How to Recharge
Inspired by water, Civana's expansive spa is dedicated to the art of healing through water in its hydrotherapy thermal circuit of hot and cold pools, cool waterfall shower and humid sauna. This pre-treatment ritual of contrasting modalities is designed to increase circulation and encourage relaxation for a unique, one-of-a-kind experience.
Book the Revive to Thrive treatment which combines Ayurvedic techniques to help you unwind. The treatment begins with dry-glove exfoliation which encourages detoxification and stimulates the lymphatic system. Next, warm oil is massaged into through your scalp and all the way down to your toes to help dislodge toxins. Finally, Marma Point Therapy—an energy healing based upon point therapies such as reflexology, acupuncture and acupressure—is used to activate healing, stimulate energy and calm the mind.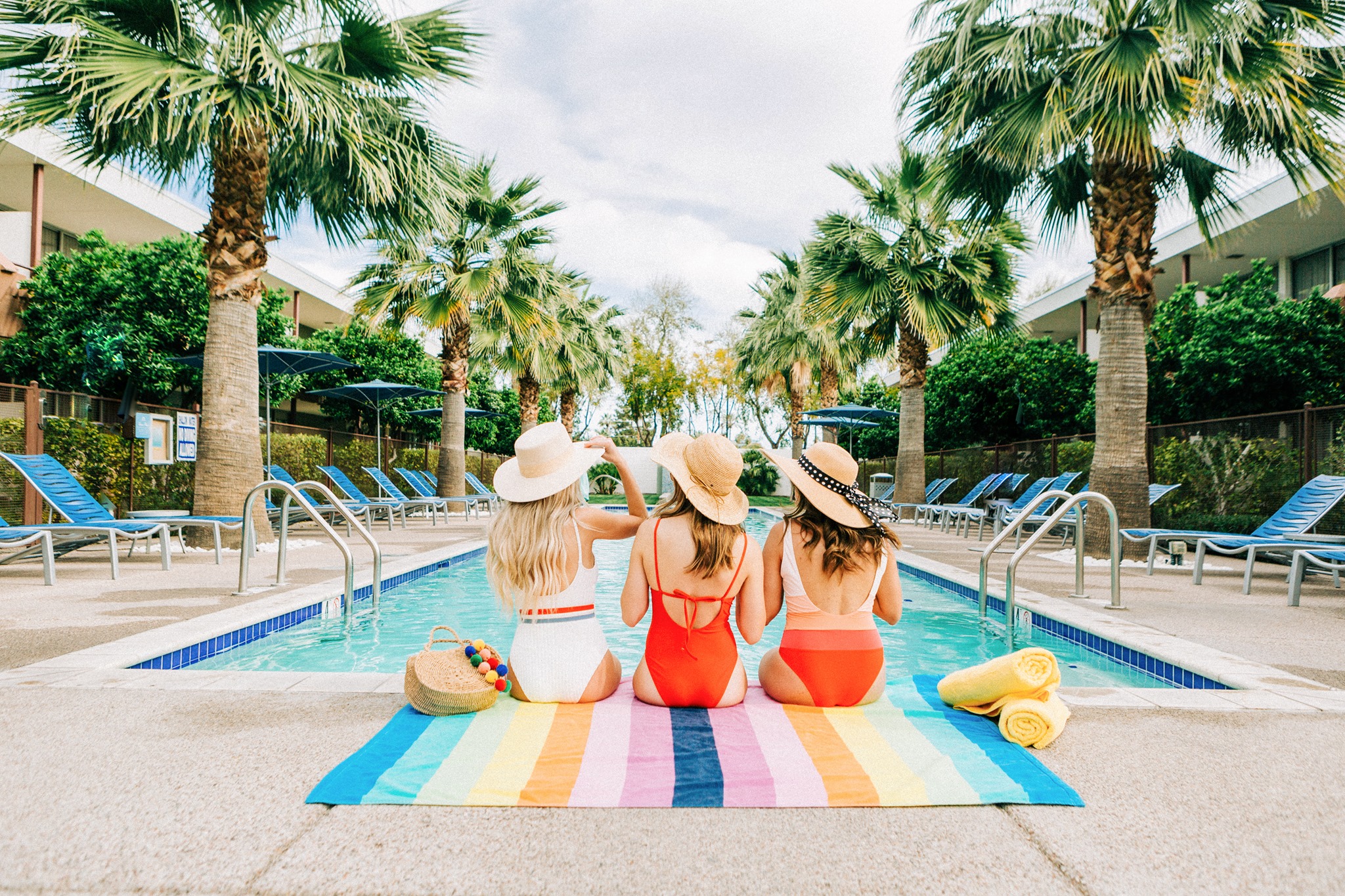 Photo Credit: Hotel Valley Ho
At Hotel Valley Ho, immerse yourself in a wellness experience at VH Spa which offers eight treatment rooms and a couple's suite, men's and women's locker rooms, chromotherapy, and a separate pool deck for relaxing post-treatment. The spa features a slew of therapies including some exclusive menus such as their Jet Set Crowd offerings.
For those whose passports are never too far away, the Jet Set options are fun therapies designed to transport you across the globe with treatments such as Reykjavik, the Icelandic Moonflower signature 90-minute treatment which includes red flower oils, a full-body salt scrub and a 60-minute massage. Or, head to Honolulu with a 60- or 90-minute Lomi Lomi massage featuring long, wave-like strokes in a Hawaiian-style massage paired with tropical aromatherapy.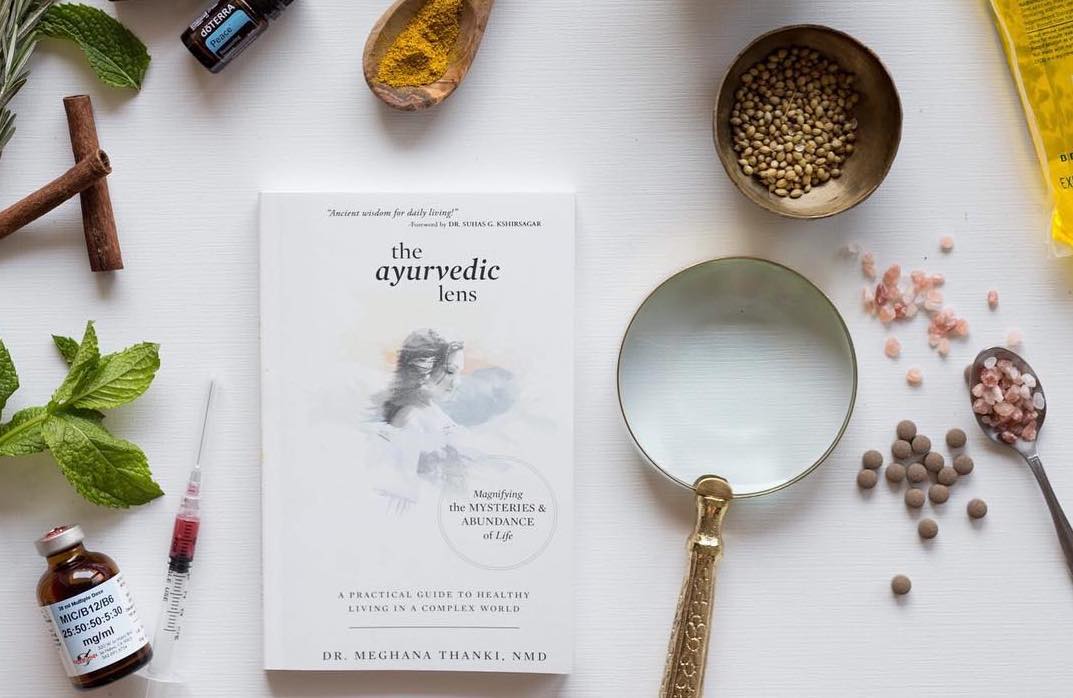 Photo Credit: Second Nature Clinic
For a fun local experience, head to Second Nature Clinic in Old Town Scottsdale to check out its naturopathic and ayurvedic medical therapies. Second Nature offers alternative therapies to eliminate health conditions and restore physical and spiritual balance. Owned by Dr. Meghana Thanki, a naturopathic doctor specializing in ayurvedic medicine, the clinic uses the traditions of Ayurveda to address the symptoms of sickness and disease and their underlying causes. Book a session with Dr. Thanki to learn more about the natural healing elements you may benefit from for any ailments you may be experiencing.
If you're just dropping by for the weekend or a quick trip, one easy way to enjoy the benefits of Second Nature is to try the IV therapies which offer boosts to your system depending on your needs. Choose from options promoting energy, weight loss, anti-aging, immunity and of course, IVs to lessen those uncomfortable hangover symptoms. Every Thursday from 5-7 p.m., the clinic offers the Zen Lounge, a happy hour of sorts featuring 50% off vitamin shots and $20 off IV drips and pushes.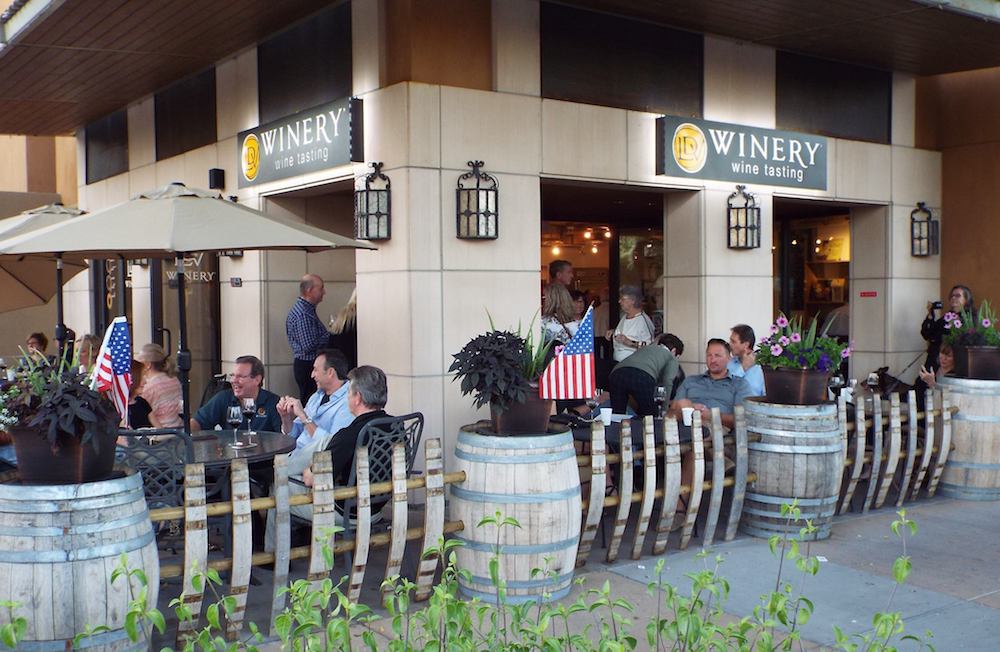 Photo Credit: LDV Winery
Local Fare
One of the most surprising things to learn about Arizona is that it has its own wine valley in the Southeastern region of the state in the Chiricahua Mountain Foothills. And among these hills, LDV Winery's family-owned estate produces Rhone variety wines that are vegan, gluten-free and sustainably-grown. Winemakers Curt Lawrence Dunham and Peggy Fiandaca began their journey with winemaking following retirement and stemming from their love of the wine. With no knowledge of how to make wine, the couple purchased land in the foothills with the hopes of creating a product that was 100% sustainably produced and let the ingredients speak for themselves.
Nearly 20 years since their first bottle, LDV has won a number of awards continues to focus on ingredient-forward wines that honor their Arizona roots. While travelers can visit the winery by appointment in the foothills, those looking to taste their wines while in Scottsdale can head to their tasting room in Old Town for a glass of Syrah, Grenache, or any of their delicious wines. If Peggy happens to be at the tasting room, invite her to share a glass of wine and tell her story. It's an inspiring and touching story that will make every sip that much more enjoyable.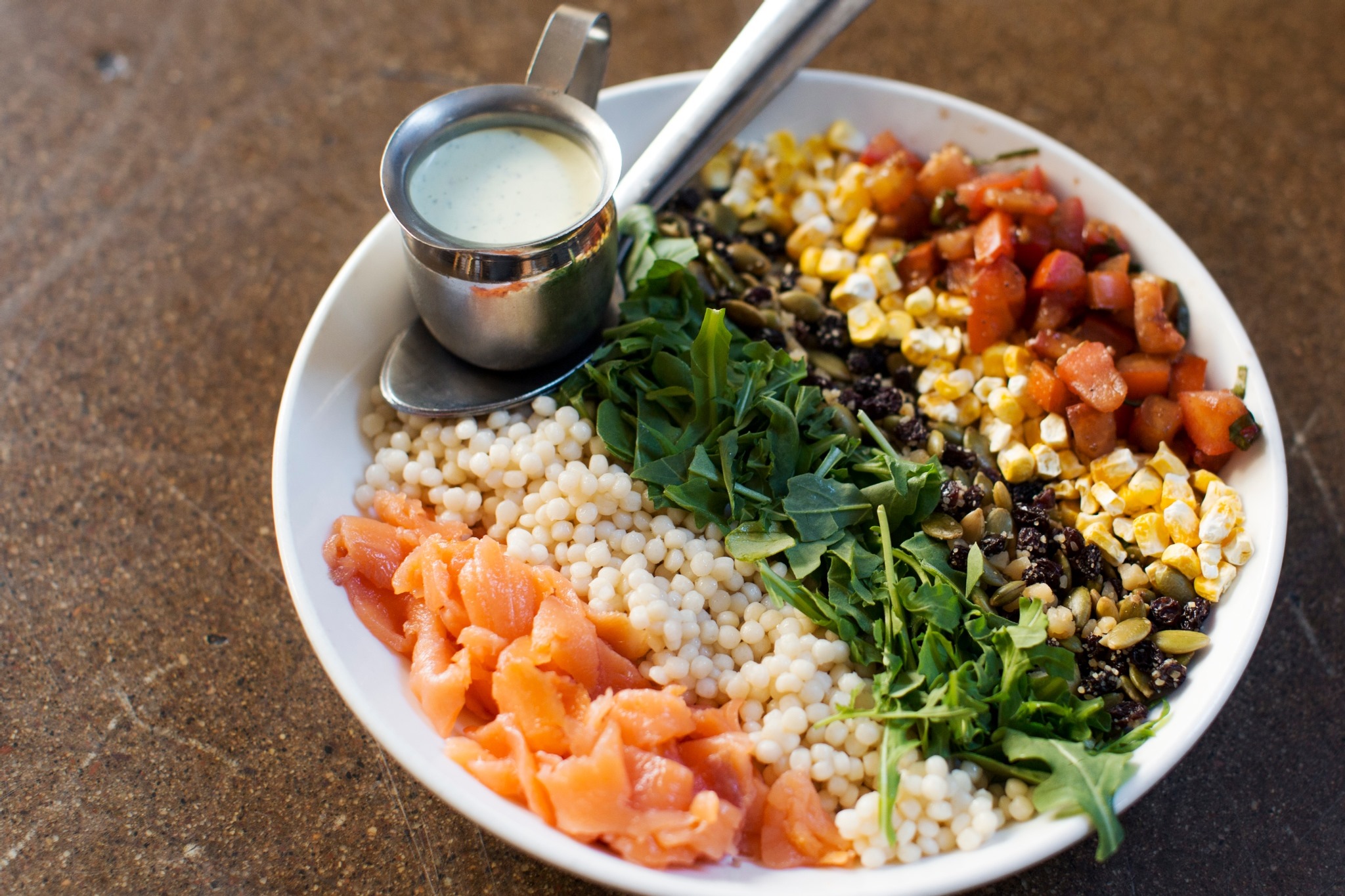 Photo Credit: Citizen Public House
When you're finished with wine tasting, walk over to Citizen Public House just a few blocks away. Established in 2011, the restaurant by chef-owner Bernie Kantak is a favorite among locals and serves playful American fare. Inside, leather booths and mahogany trim pairs with a stainless steel-topped bar for a warm and sophisticated vibe. From dishes such as bacon fat heirloom popcorn to salmon rillettes, pork belly pastrami, Amaro meatloaf and Togarashi spiced filet mignon, there's nothing boring or standard here. Be sure to order the signature chopped salad with smoked salmon, couscous, arugula, pepitas, asiago cheese, currants, dried sweet corn, marinated tomatoes and buttermilk-herb dressing. The flavor combinations are something you won't find elsewhere.
Close by is also The Mission, an upscale eatery serving up romantic settings, tasty margaritas and modern Latin cuisines. Chef Matt Carter bring his international travels to Scottsdale by offering guests a chance to taste the flavors of his favorite destinations including Mexico, Spain, Central and South America. Some of our favorite dishes include duck carnitas empanadas, crispy pork and Cola lime glaze, and Pacific swordfish which comes with rock shrimp, chroizo, clam Bomba rice smoked tomato and aji rocoto nage. Of course, while there, don't miss out on one of its 60 different tequila selections and array of tequila flights.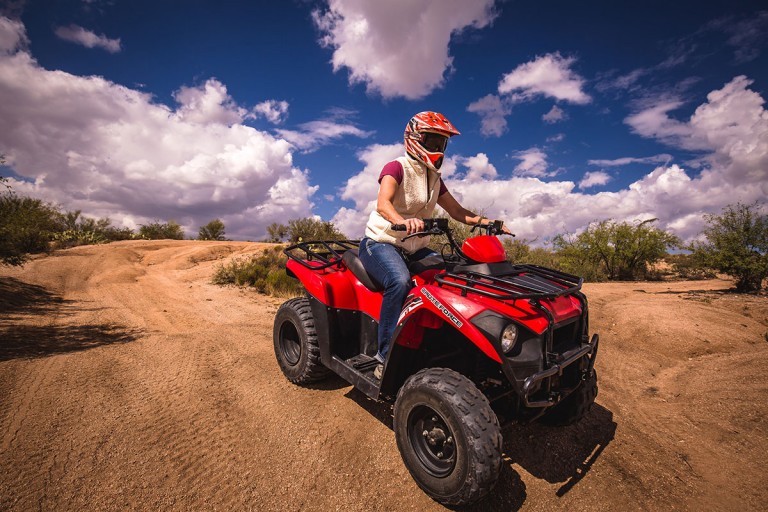 Photo Credit: Stellar Adventures
Get Outside
Though Arizona is known for its beautiful hikes, another great way to explore the desert and take in the sights is via an off-roading ATV tour. Stellar Adventures offers a number of unique ways to discover the area's unique wildlife including ATV, Hummer, Blazer and nighttime stargazing tours. Stellar offers a two-hour guided excursion through the Sonoran Desert on ATVs that includes stops along the way to learn about the flora and fauna around you and the stories behind the desert's past. It's an exhilarating experience traversing through dry creek beds, sandy washes, rocky slopes, and flat desert trails that allow you to really step on the pedal. With the beautiful desert as your backdrop, consider a sunset ride to take in the warm Arizona air and cotton candy sky as you reconnect with nature and disconnect from your busy schedule.

Nicolle Monico
Nicolle is an award-winning writer and Travel Editor using her expertise in the industry to write about luxury travel around the world. You can find her daily searching the web for the latest trends, best new hotels and most beautiful destinations to visit and share with her readers. She's been featured on The Huffington Post, Hard Assets, AMD Entertainment and Remy Martin. In 2014, she was vo...(Read More)