Photo Credit: Shutterstock.com
The Most Exclusive Shopping Experiences Available in Singapore
The malls, storefronts, designer labels and more in Singapore are enough to give any fashionista a rush. Located one block from Orchard Road, The St. Regis Singapore is a prime location for those that want to stay close to the retail action, not to mention the rest of this culturally rich and fun destination.
For those of you with a flair for ready-to-wear and a true eye for accessories, Singapore is the shopping haven you've been dreaming of—it actually looks like a fantasy come to life. Fluorescent signs glow; floor-to-ceiling glass windows pour sunlight onto shelves filled with designer everything; storefronts themselves are architectrual masterpieces. No visit to this sparkling Southeast Asian city would be complete without a spending spree of opulent proportions. To help you along your way, we're about to let you in on a few of Singapore's best shopping secrets reserved for the jet set class.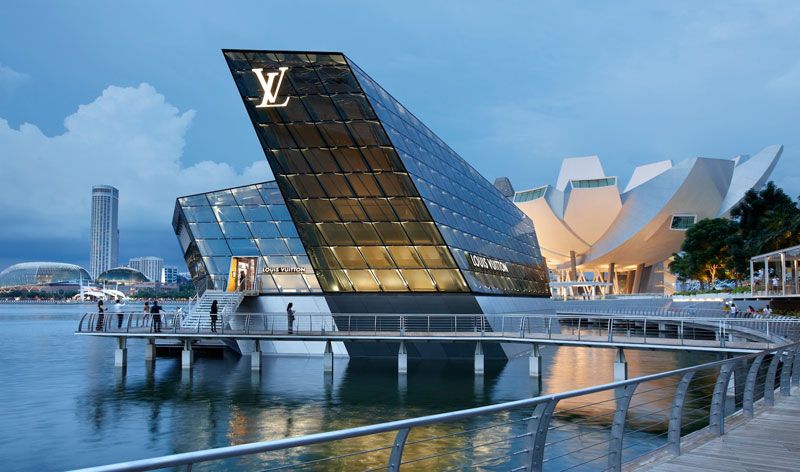 Photo Credit: Louis Vuitton
The Louis Vuitton Island Maison
Sure, you could walk through the underwater tunnel from The Shoppes at Marina Bay to get to Louis Vuitton Island Maison; but pulling up in a yacht really lets everyone know you've arrived for some serious retail therapy. Assuming you've received a personal invitation, head to the fourth floor apartment for a private viewing of LV's Haute Maroquinerie collections. Here, guests can create a bag all their own by selecting from five different styles, along with their leather and color preference. All the while they'll be surrounded by specially-curated artwork including paintings by Bernand Frize, photographs by Isaac Julien and sculptures by Chinese artist Gao Weigang.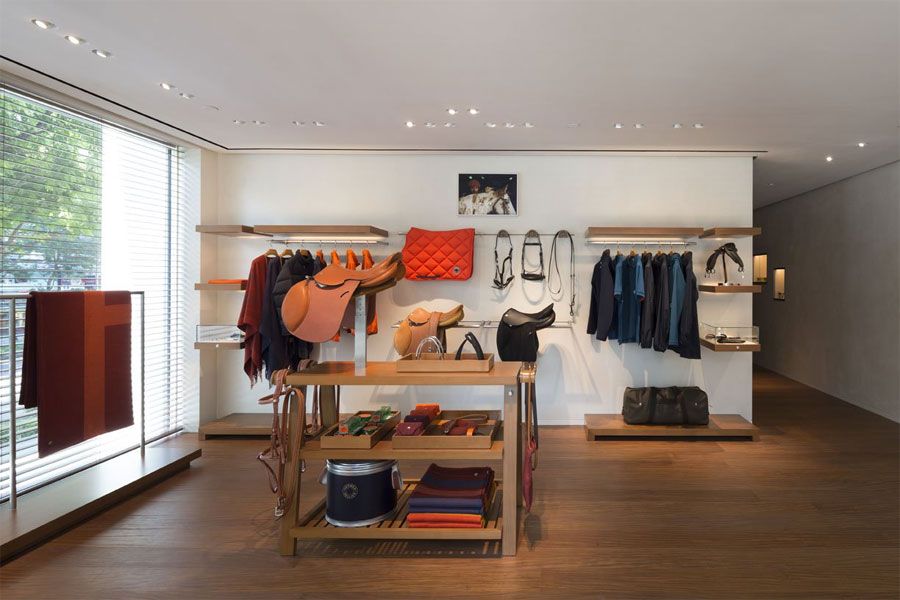 Photo Credit: Hermes
Hermès VIP Suite
The 30-year-old Hermès flagship recently reopened its doors at Liat Towers after undergoing a head-to-toe makeover, complete with an entirely new fourth floor. Anyone dreaming of decking their home out in elegant Hermès style will want to stop at the third floor first. On display is a showcase of luxurious furniture, fabrics, porcelain, and crystal along with everything you'd need to hit the beach or a picnic in the park in high fashion. Hidden beyond the haute home goods is an ultra-private VIP Suite with beige velvet walls, silk accents, a chic sofa, and changing area behind a sleek sliding curtain. Don't leave the store without checking out the new 1,200-square-foot art space, which is only one of five in the world from Fondation d'entreprise Hermès, a supporter of visual art and design.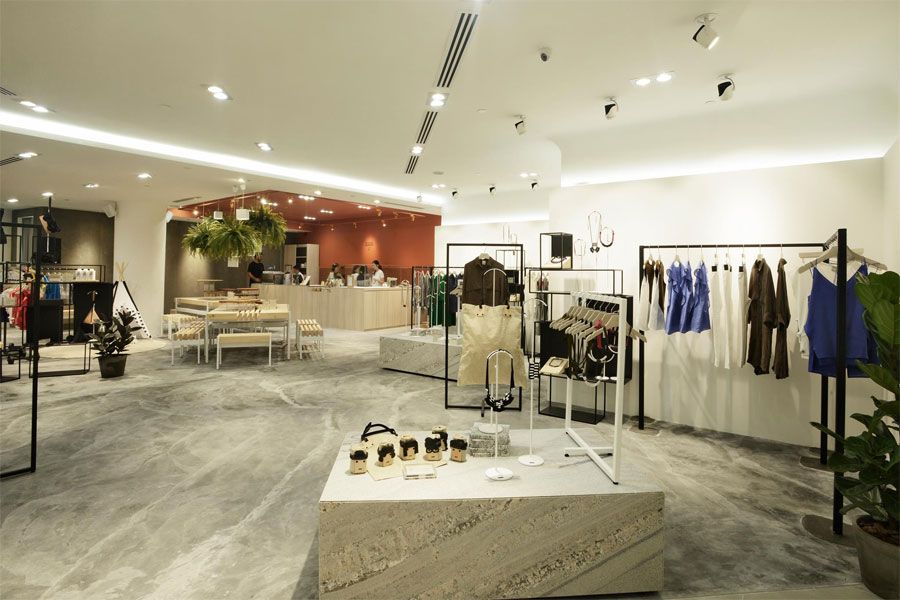 Photo Credit: In Good Company
In Good Company
One of the most celebrated and successful local brands around, In Good Company opened their standalone store at ION Orchard in 2015. Sven Tan and Kane Tan, the duo behind the label debuted their 3,300-square-foot store last August after only having their items available at multi-label venues. Inside, guests will find décor by award-winning interior design agency Traart. It boasts brutalist concrete, light wood, glass panels and white walls. Much of the ready-to-wear clothing is only available to the ION Orchard boutique—making it even more of a reason to schedule a quick drop by while in Singapore. The one-stop shop is filled with everything from exclusive attire to lifestyle products such as one-of-a-kind magazines, books and bags.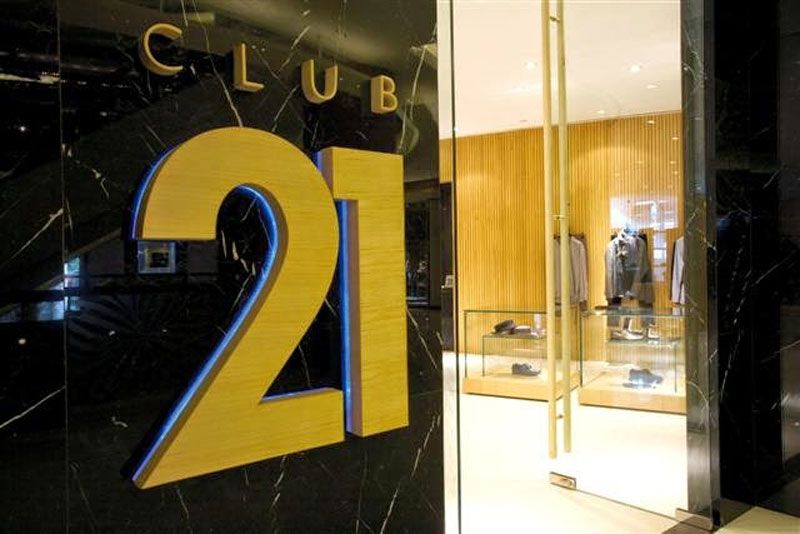 Photo Credit: Club 21
Club 21
Club 21 on Orchard Road offers a personal shopping experience for only the most serious elite clientele. The style advisors are experts in both Asian and Western luxury brands, helping each guest not only find their ideal clothing and accessories, but also complete a head-to-toe look with hair and makeup appointments. The space is large enough to bring some friends along for some fashionable fun. You can show off your finds in the spacious fitting rooms, enjoy a delicious lunch in the dining area, and touch up your look at the M.A.C makeup bar. Personalized previews of Club 21's 60-plus labels can also be arranged for VIP clients before the pieces even hit the shelves.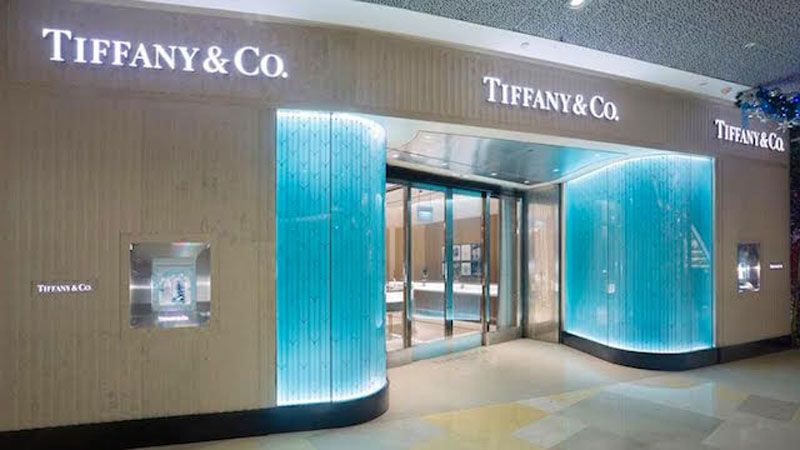 Photo Credit: Tiffany & Co.
Tiffany & Co. ION Orchard
Tiffany's two private consultation rooms are ideal for those who appreciate solitude when choosing their diamonds. The secluded room on the first floor is furnished in Tiffany blue leather couches, an elongated display case, and fine artwork along the walls. The other room is located just up the elegant staircase past the glistening chandeliers. Behind a mirror-paneled doorway and flowing drapes in their signature blue hue is a salon that's much edgier. The room is accented in black lacquer hand painted with intricate wisteria patterns to honor the creative spirit of Louis Comfort Tiffany, son of Tiffany & Co.'s founder.