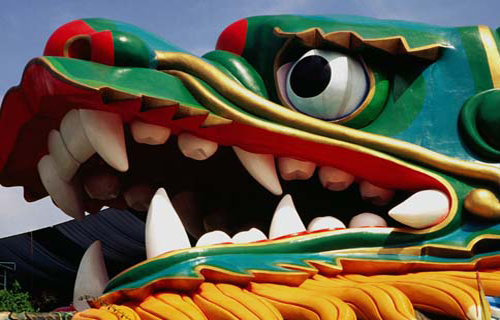 Hotels
InterContinental Singapore preserves Peranakan artistry in a shophouse-style setting next to Bugis Junction shopping complex. The financial district, Suntec Singapore International Convention & Exhibition Center, Orchard Road shopping and entertainment district and the Chinatown Heritage Center are all within walking distance. The Sentosa Island resort community is a short drive away.
Luxurious suite with high ceilings and a private living room. Enjoy breakfast, afternoon tea, evening cocktails, Hors D'oeuvres as well as Internet access, personalized arrival and departure.Courtesies at the new Exclusive club Intercontinental lounge, with our compliments.
Victorian inspired room designed for the comfort and convenience of cosmopolitan guests, featuring modern amenities incl; LCD TV , i pod docking station access to high speed Internet and new club intercontinental lounge.
RESTAURANTS & BARS
The Olive Tree offers all-day buffets. Man Fu Yuan and KŌ serve Chinese and Japanese cuisine, respectively. Cocktails and beers are poured in The Lounge and Victoria Bar.
If you ask a Singaporean to recommend a good buffet restaurant, the Olive Tree is likely to be at the top of the list. This award winner offers lavish spreads at breakfast, lunch and dinner - all flavored with fresh herbs and spices and a light, healthy Mediterranean touch. The seafood buffets presented on Friday and Saturday nights are especially popular.
Victoria Bar's cozy atmosphere transports you to the Singapore of old in sophisticated style. You'll feel comfortable entertaining clients, rendezvousing with friends or easing into a night on the town as you sip cocktails and sample boutique beers from around the world. Our list of 24 varieties features premium selections such as Ramée Blonde, Sint-Arnoldus Dark Blonde and Belle-Vue Kriek.
Other Amenities
The latest cardio and weight equipment fills our 24-hour fitness center, and trainers can customize workouts to suit your needs. Massages and facials are offered in the privacy of the spa.
24-hour complimentary access to the fitness center equipped with the latest exercise machines, shower facilities and whirlpool. 4 private rooms are available for a range of massage therapies and facial services to soothe and revitalize your senses.