Photo Credit: Turtle Island
Turtle Island, Fiji: Where South Pacific Culture Mingles With Rustic Elegance
Fiji's Turtle Island is a place where rustic island living and luxury travel collide; this is an isolated little pocket of the world filled with relaxed schedules, warm smiles and private beaches.
At first I was having a difficult time putting Turtle Island into words. There are so many details that I wanted to share that didn't make it into this story. The truth is that this little island is a special place and many people have reported (including myself) that they nearly shed a tear when they left. By the end of a trip (the minimum stay on the island is one week), guests will have developed true relationships with the staff, other guests and the island itself.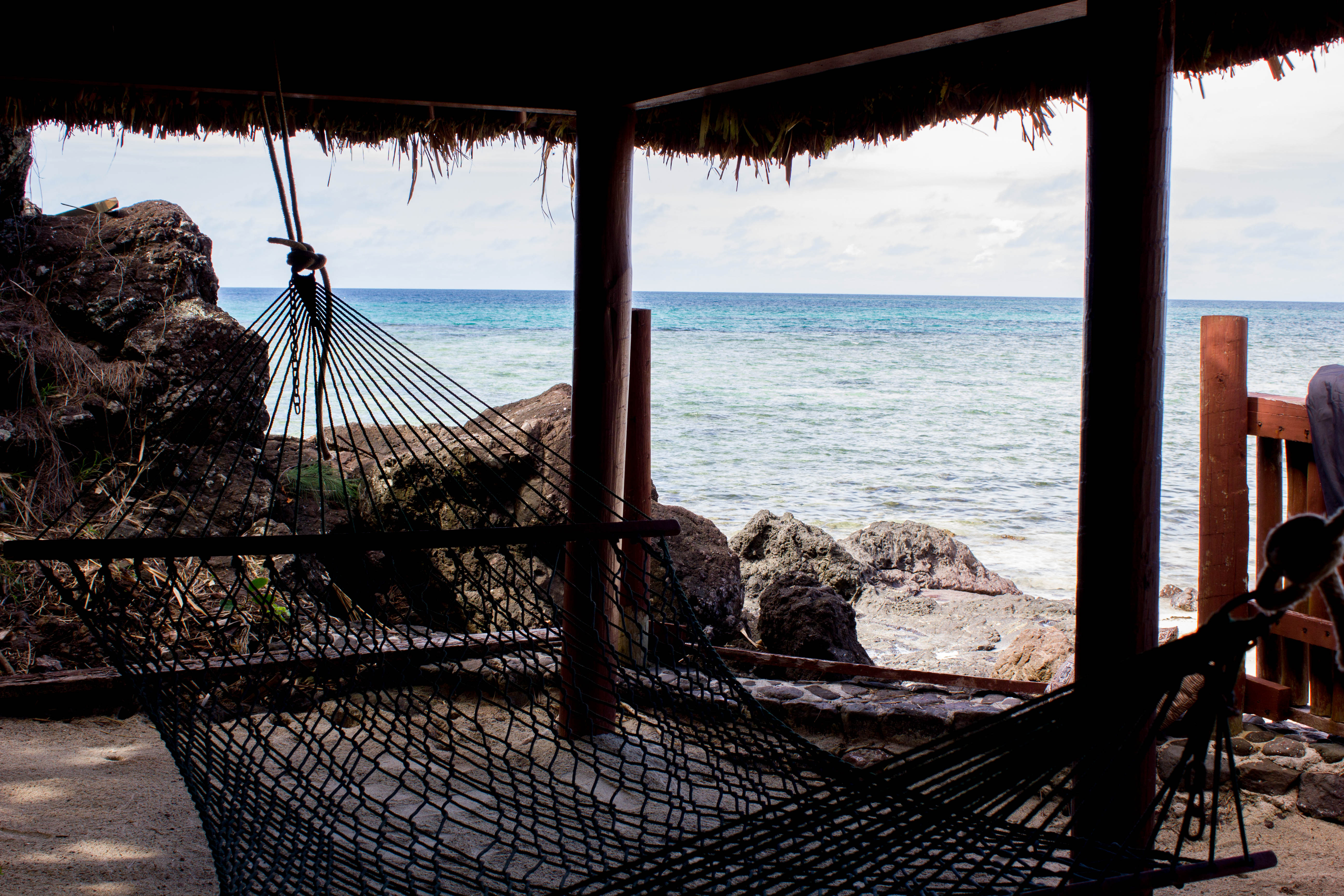 Photo Credit: Courtney Driver
Getting to Fiji is actually a lot easier than you think (I am looking at you, West Coast Americans). Flights depart LAX multiple times a week, leave at night and touch down in the early morning hours. Time in the air is about 11 hours, which is perfect for falling asleep in the States and waking up in the South Pacific. The time difference is so extreme that it's not, meaning that while you will be a day ahead, the actual time of day is only a few hours off. Suddenly the world feels a bit smaller, now doesn't it?
Guests arrive to the island via seaplane, which is an adventure all on its own. These planes are tiny and only fly at about 1,000 feet over the water. I am not going to lie, I was a little nervous, but our pilot, Ollie, was super relaxed and within no time I was hooting and hollering my enjoyment. During the 20-minute flight the views are honestly breathtaking – dozens of tiny deserted islands dot the Pacific, some with impressive yachts anchored just nearby. Coral reefs are of course hugely abundant in Fiji, seen by the air they create bright aqua shapes under the waves. When you finally arrive at Turtle, a welcome party waits on the beach singing and holding icy drinks for you. Ladies are carried from seaplane to sand by staff in full Fijian garb.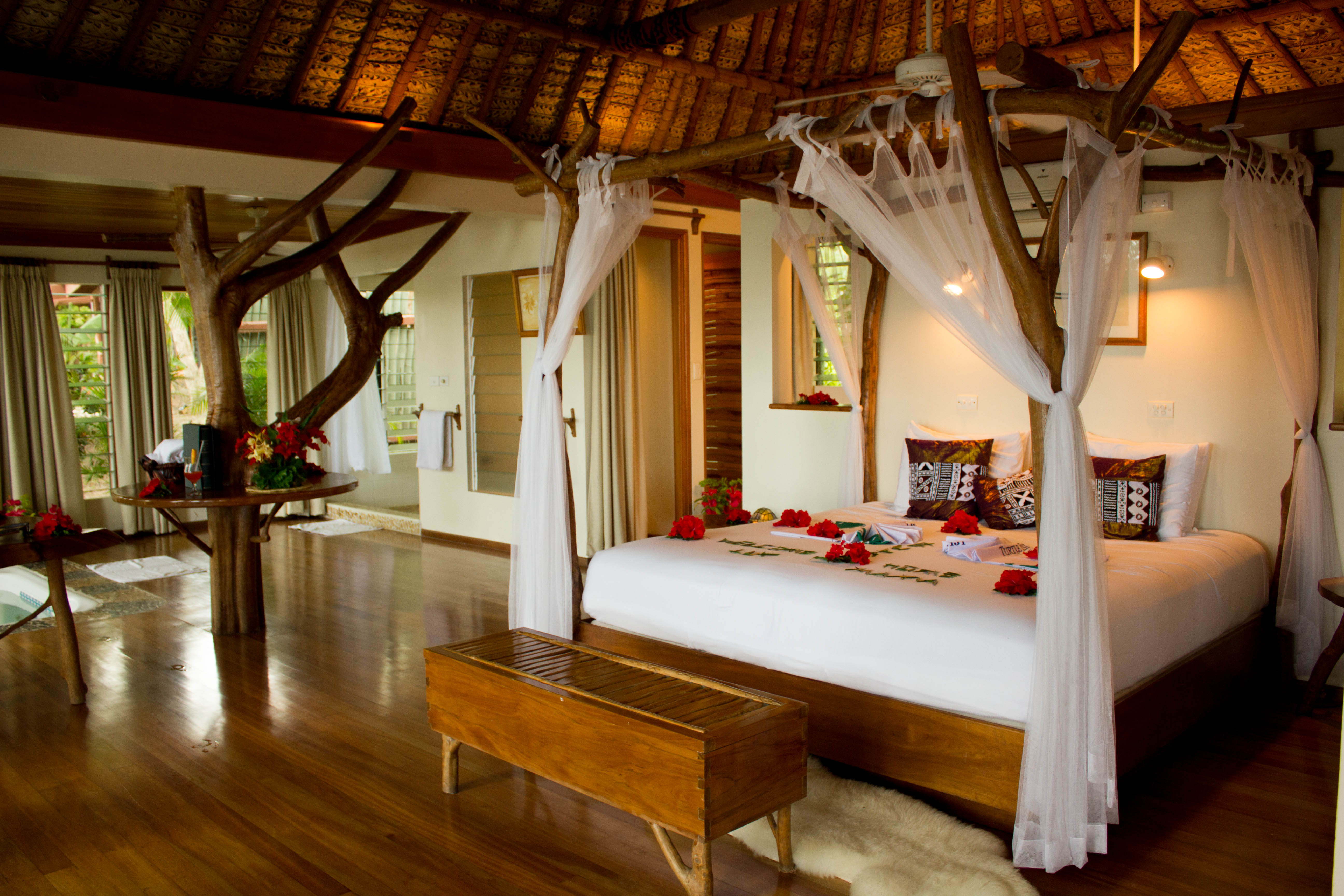 Photo Credit: Courtney Driver
After being escorted to the sand guests to Turtle Island are immediately introduced to their bure mama. In Fijian, bungalows or villas are called bures (bur-ray) and this person assigned to yours is quite literally your personal everything. Our Mama Wainise took care of it all: housekeeping, laundry, all of the activity planning and of course special requests (I asked for a salty afternoon snack daily and a never-ending flow of Pellegrino). Her first order of business was to loosely schedule our activities for the week: Long Beach for day one, breakfast in bed on day three, a couples' massage on day four, amongst other things. Anything else we needed we could just let her know or find her on the hand radio given to us for the duration of the stay.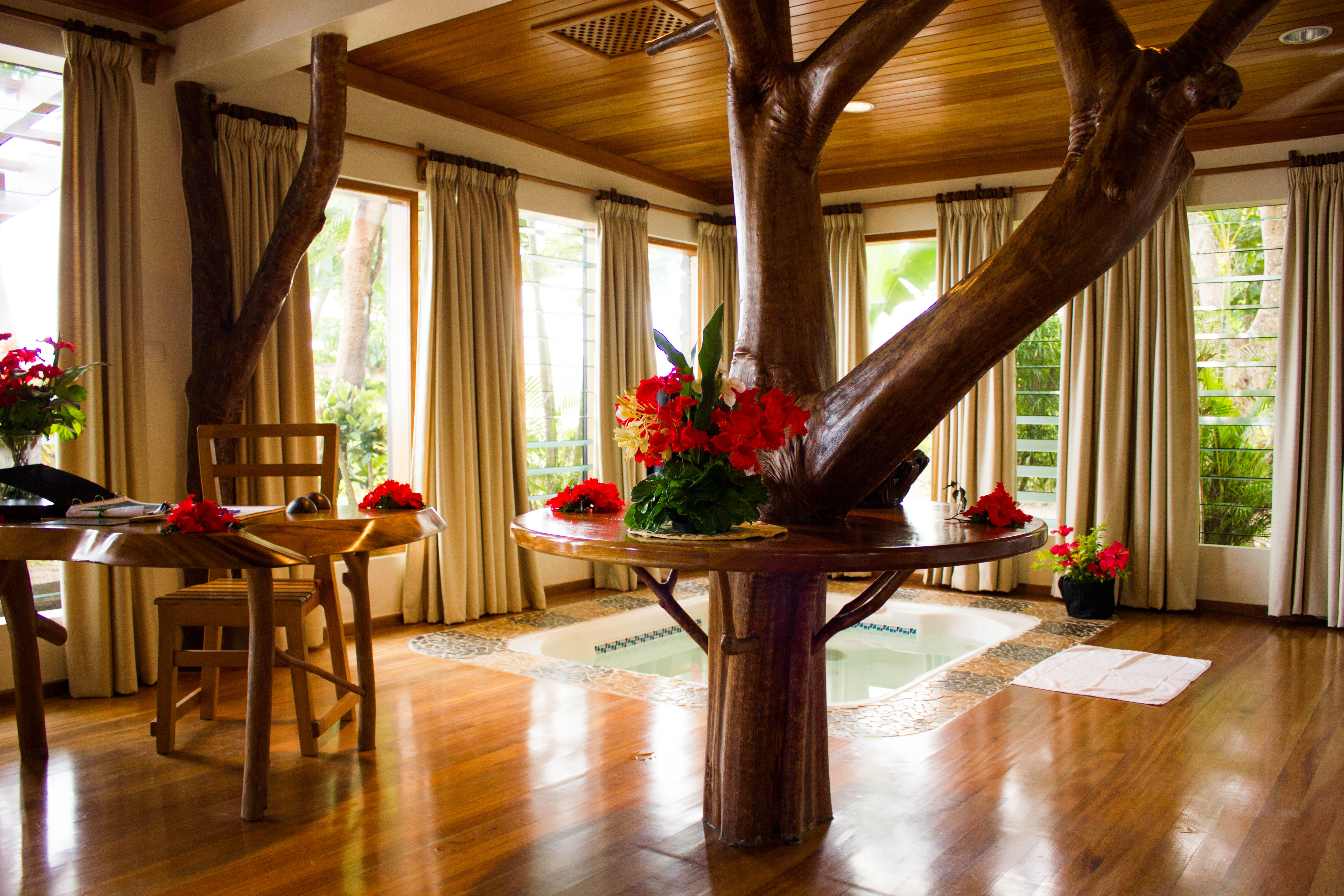 Photo Credit: Courtney Driver
Turtle Island can accommodate up to 12 couples at one time and 11 of the bures are located right on the main beach. The exception is Vonu Point, which is a slightly bigger, more well-appointed bure featuring the best view; it sits elevated on a tiny peninsula at one far end of the shore. At roughly 1500 sqft, the accommodations are spacious and the design is reflective of the outside environment, with polished trees integrated right into the architecture. In fact most of the wood used was grown right there on the island. Floor-to-ceiling windows open to a view of lush plants, flowers, a calm lagoon and the nearby islands. Every morning is filled with the sounds of tropical birds, a low hum of the island stirring with activity and a rustling of palm trees in the breeze. Scheduled to be completed by the end of the year, each bure is also undergoing renovations and will eventually feature outdoor showers, new flooring, refreshed bathroom fixtures and more.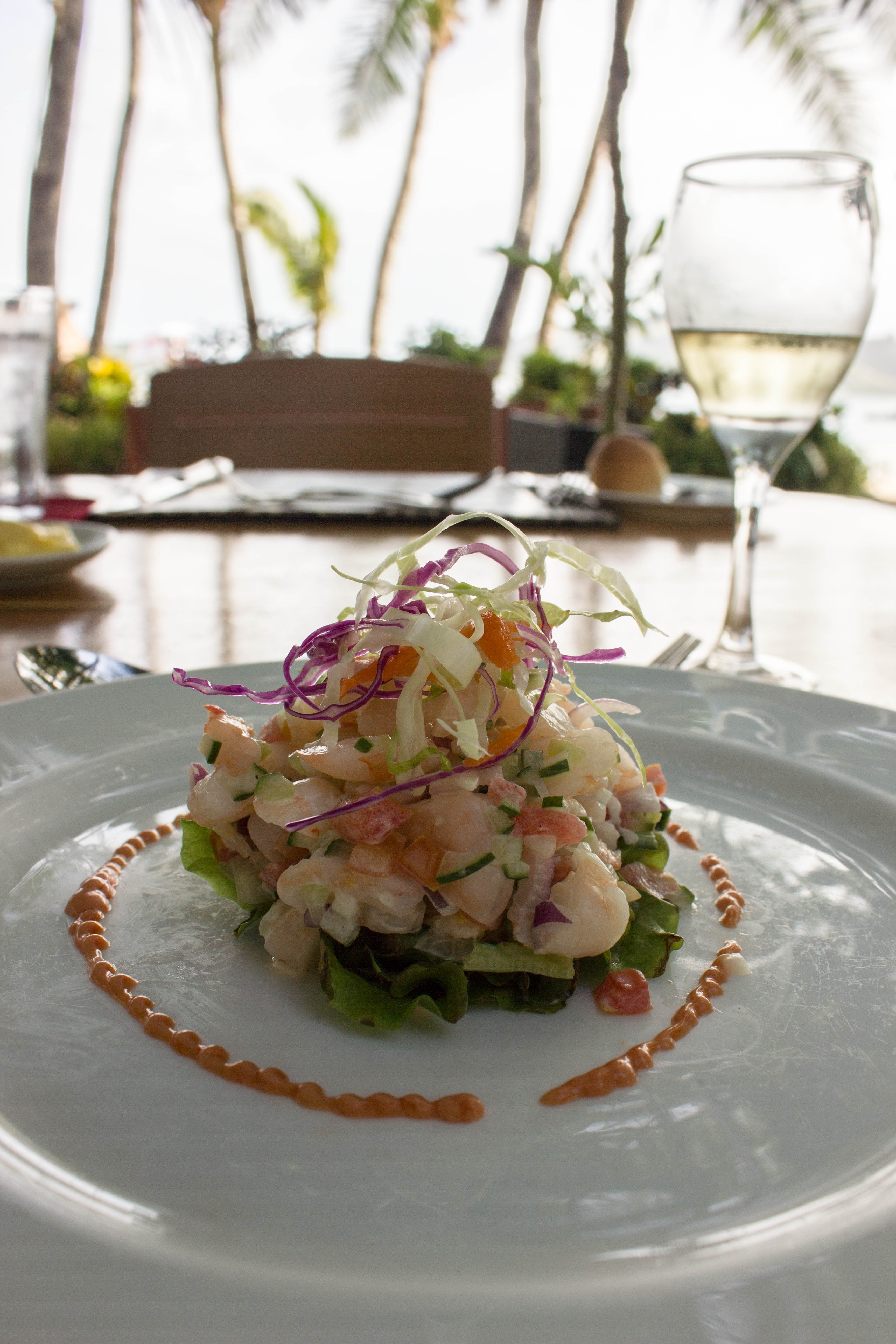 Photo Credit: Courtney Driver
For the most part everyone dines together on the beach at Turtle, especially in the morning and evening. While lunch is served this way as well, many couples choose to have a picnic lunch on whichever beach they have for the day. Other dining options include floating on a pontoon lit by lanterns, a romantic meal at the end of the dock or simply having dinner in-room. To be honest, most of the guests felt they were missing out on the great group conversation and tended to reunite shortly after eating for dessert and wine. While you really can order whatever you like at any time (assuming they don't have to fly it in for you first), for the most part the menu is planned around the theme of the evening and/or whatever is the freshest or in season. We were lucky enough to have an avid fisherman visiting at the time, so our plates frequently featured Spanish Mackerel, tuna and red snapper so fresh it was still swimming just a couple of hours prior. Lobster is also very much a staple; we made it a point to order it for every beach picnic. Most of the cuisine is very much English/American, with the exception of Fijian and Mongolian Barbeque nights, which are weekly events.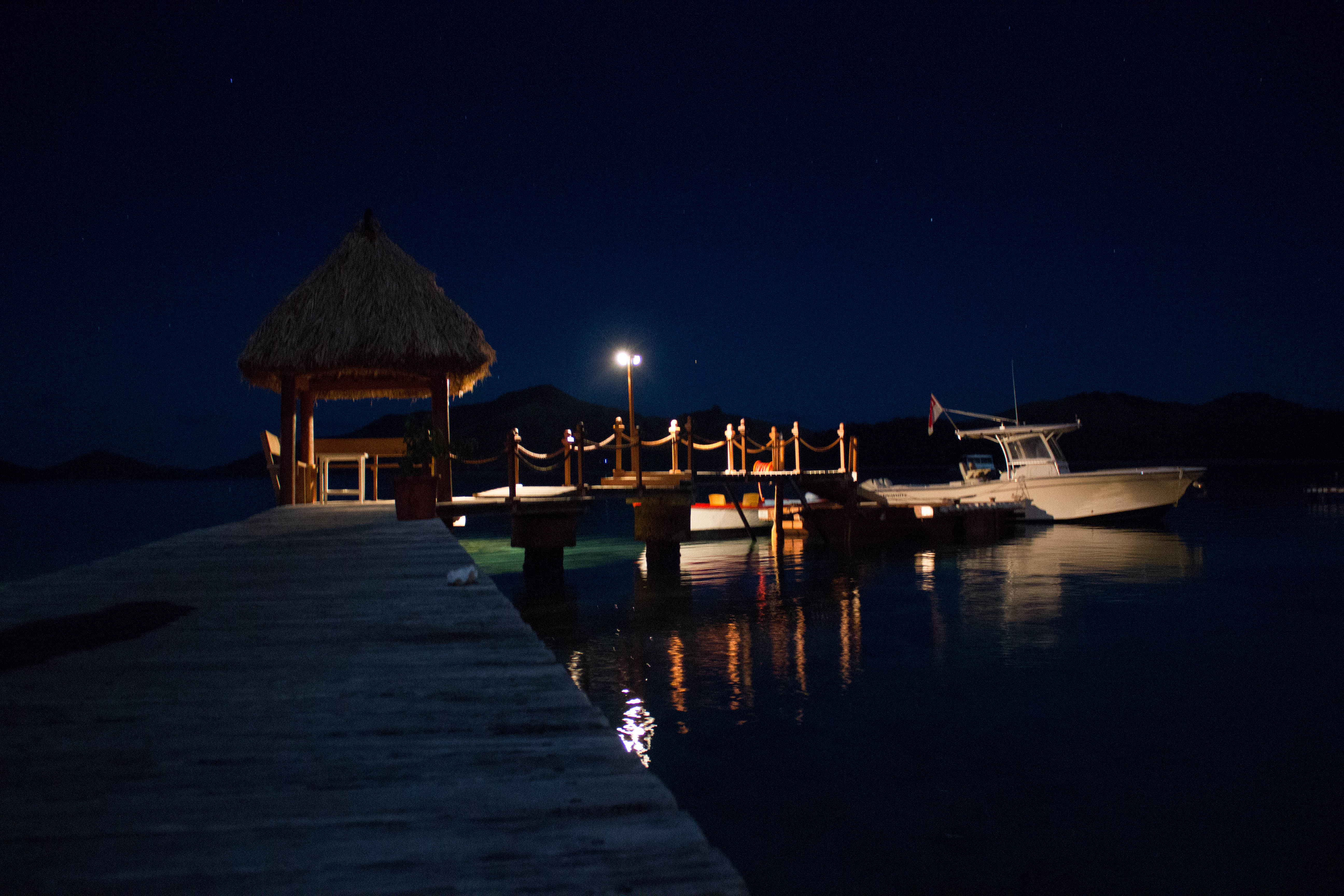 Photo Credit: Courtney Driver
In many ways, Turtle felt very much like we had simply rented out a private island pre-stocked with friends, food and staff. The atmosphere is exceptionally relaxed and everyone operates more along the lines of a village hosting a guest as opposed to simply running a resort. In fact, to call Turtle Island a resort at all would be inaccurate. A resort is much more polished, sterile even in comparison. There is no pool here; you will not find a golf course or even formal room service. What you will find however is a picturesque island (literally, The Blue Lagoon was filmed here) with excellent fishing, snorkeling, horseback riding, and a brand new bar and spa.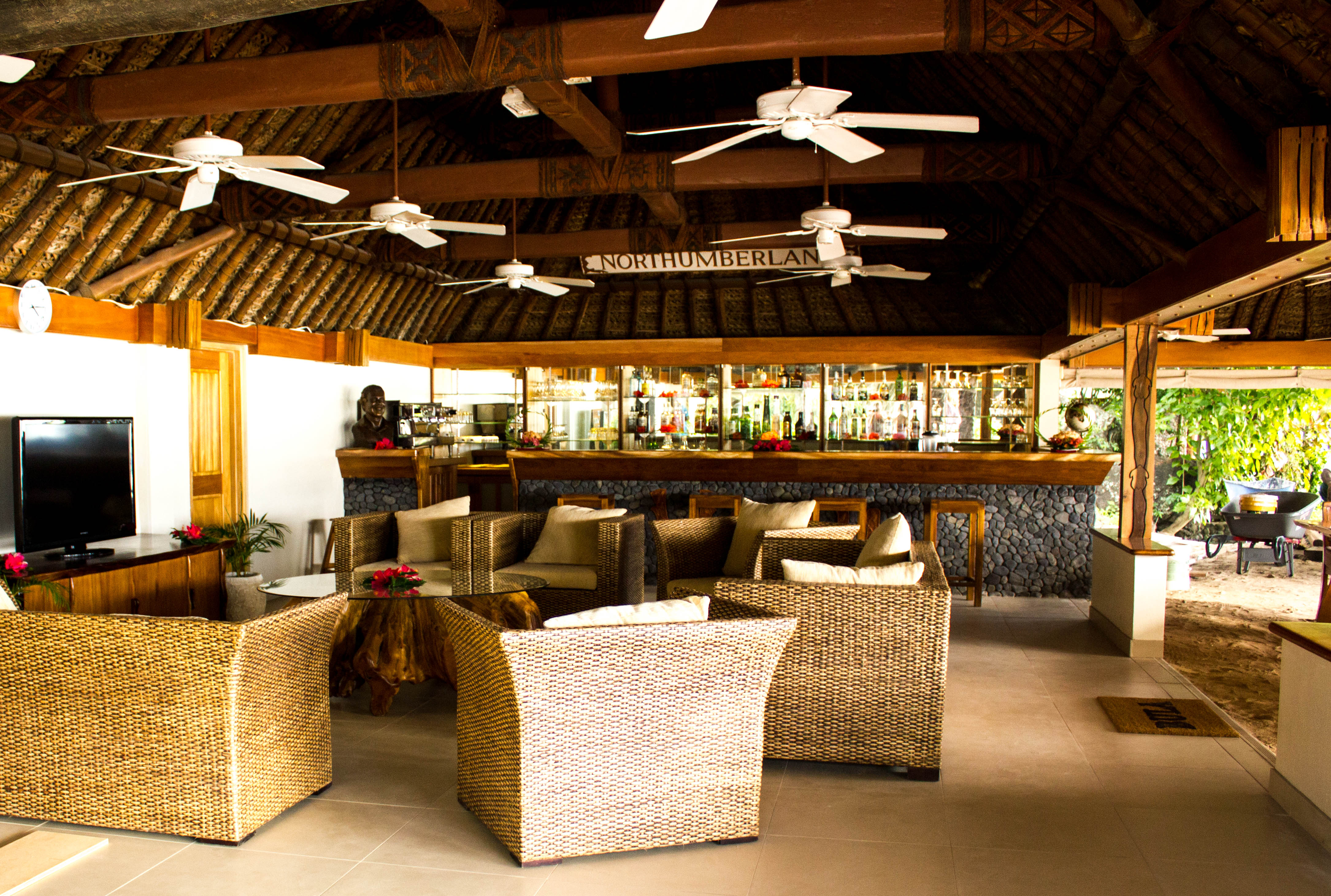 Photo Credit: Courtney Driver
Remember those renovations I mentioned earlier? Those are not just happening in the bures. While I was visiting I was privileged enough to be one of the new bar's very first patrons. Turtle Island's natural elegance is amazing, but guests these days are always demanding more, so management is answering that call. Just this year, the brand new spa facility opened offering a range of treatments, a salon for hair and makeup and soon there will be an additional space for al fresco manicures and pedicures. Prior to that a gift shop went in, complete with a Fijian wood carver making handicrafts right out front.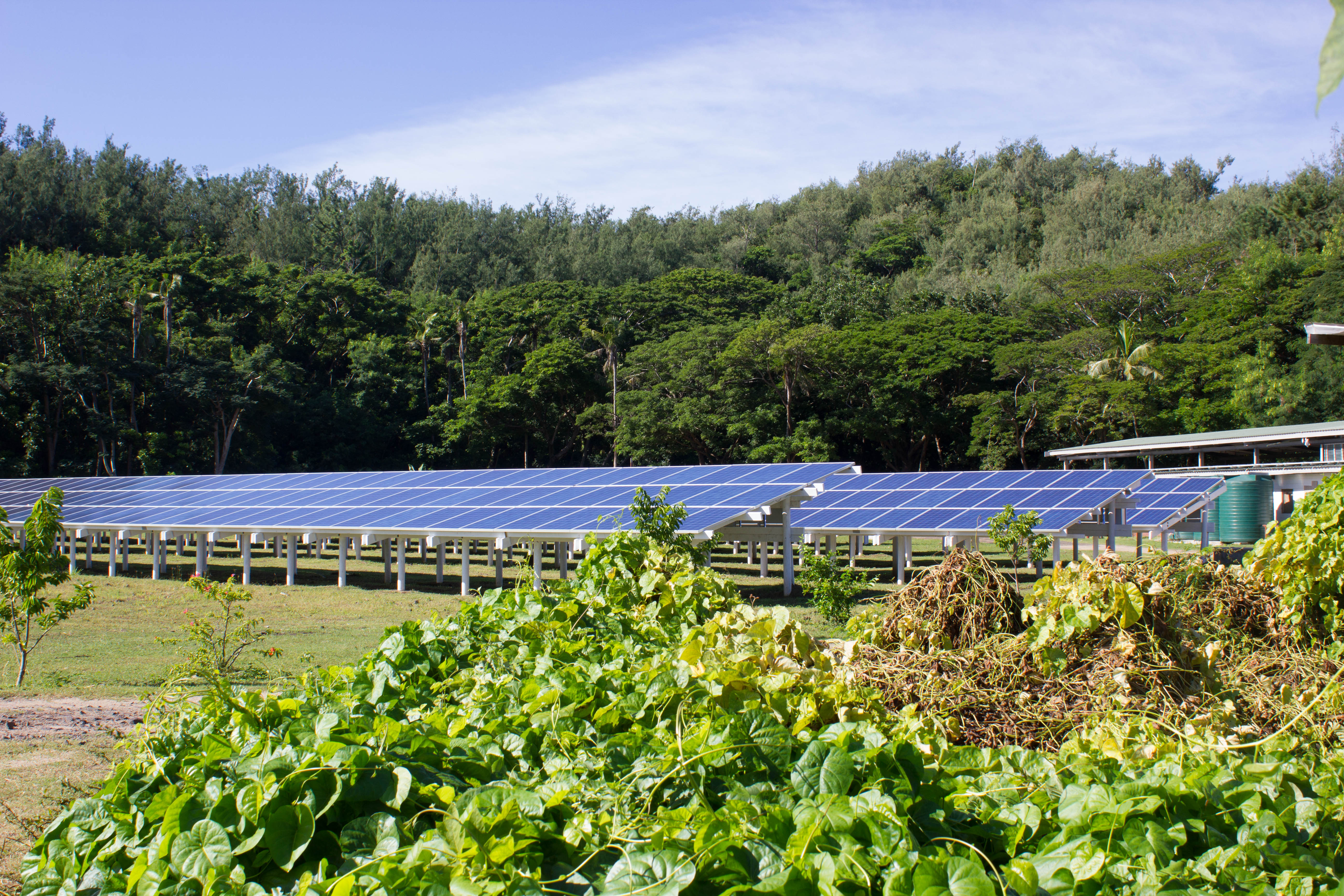 Photo Credit: Courtney Driver
The island is almost completely self-sustainable between the enormous hydroponic garden supplying over 40 fruits and vegetables, newly installed solar panels, the excellent fishing and the collection of ample rainwater in the wet season; they even have beehives and make their own honey. The Island's owner, Richard Evanson, had the foresight many years ago to plant mahogany trees and taught his staff how to build. Speaking of planting trees, they also planted hibiscus all over the place and brought parrots to roam free, so there are bright bursts of color among all of the lush foliage. Wildlife was actually considerably less prominent than what I expected on a tropical island, for the most part the area is teeming with lizards, birds, cats and a ton of frogs.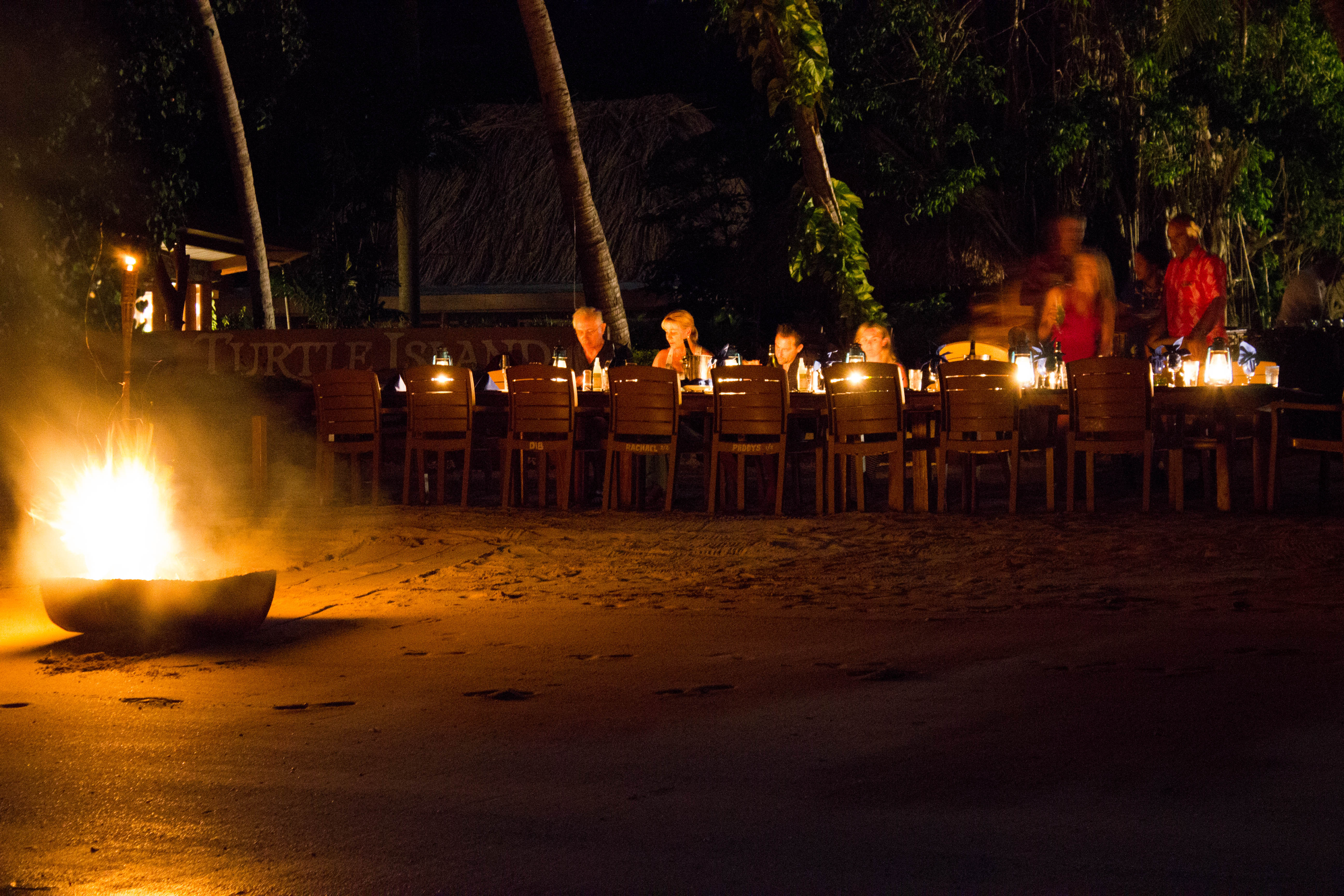 Photo Credit: Courtney Driver
Waking up on Turtle Island it's easy to think that this is what it might feel to wake up in an island village. Granted a very luxurious one. A typical day starts out with morning announcements over breakfast in the sand: who is arriving or leaving; special activities happening; what everyone will be doing for the day. Snorkeling trips happen daily at 11am; horseback riding usually happens on the beach at sunrise or mountaintop at sunset. In the evening happy hour starts at 6:30 p.m. and various activities take place from a screening of The Blue Lagoon to traditional Fijian ceremonies. Nearly every night concludes with an informal kava ceremony that lasts into the later hours; on more than one occasion I fell asleep to the sound of laughing or song softly floating in the air. Not a bad way to end each day, if you ask me.
Photo Credit: Courtney Driver
If you are in the market for a tropical vacation (or if you are like me and are always on the hunt for the next exotic locale to visit), Turtle Island certainly fits the bill. The island has somehow retained a very noncommercial feel, which is great. From the private beaches (extremely private, do with that what you will) to the laid back personality of the entire island, this felt very much like a true Fijian experience. I have never been to a property where guests intermingled so thoroughly with each other and the staff. You can take a look at any of the Trip Advisor reviews and you will see how integral those relationships are to the Turtle Island experience. Fijians are known widely for their hospitality and the warmth of the staff is not only apparent, it is also one of the primary reasons guests choose to repeatedly visit the island. There is an abnormally high number of clientele (30 percent!) that choose to visit year after year, returning to their "second home" in the South Pacific. I can see why and can't wait to go back myself.
You can book by calling 800-255-4347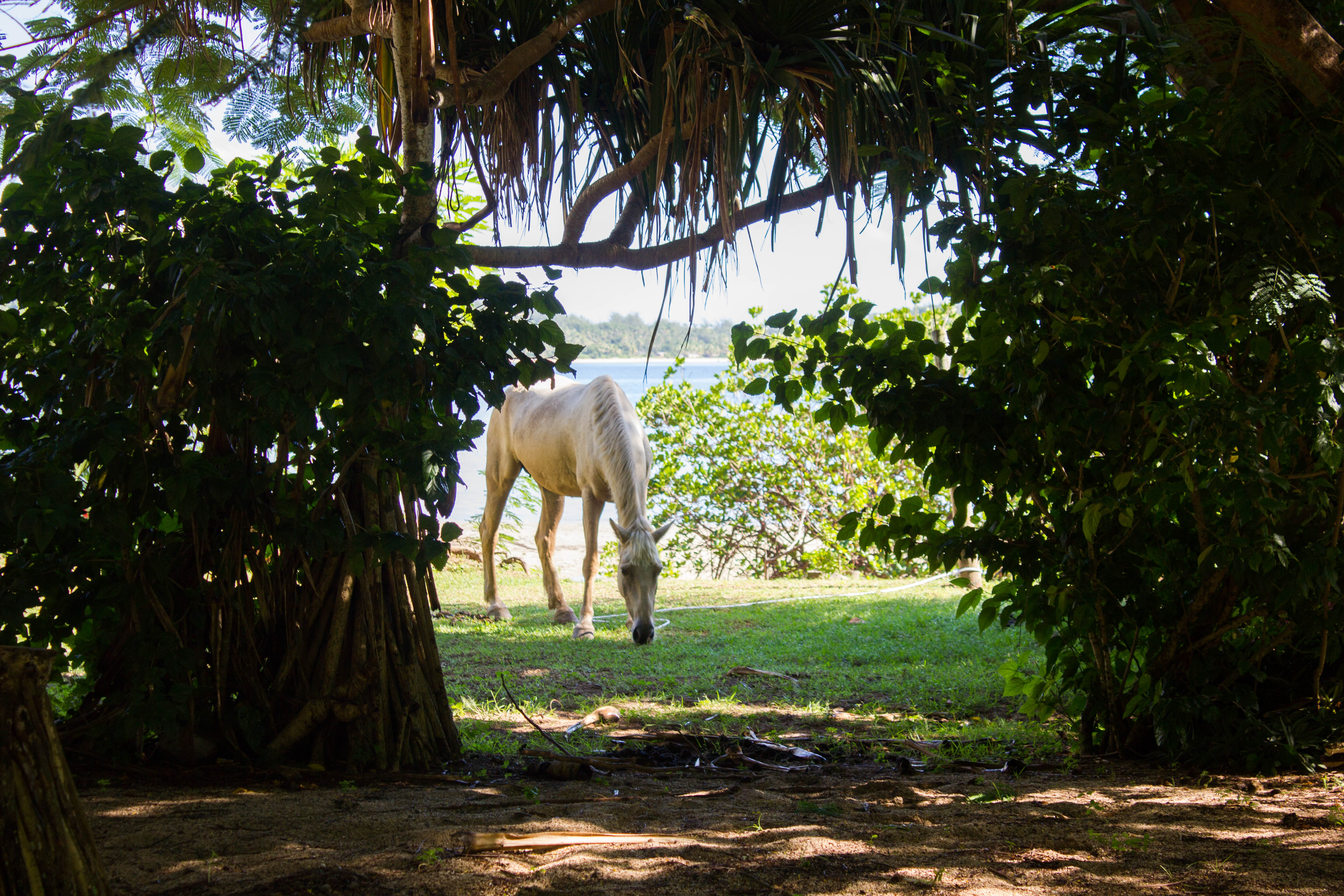 Photo Credit: Courtney Driver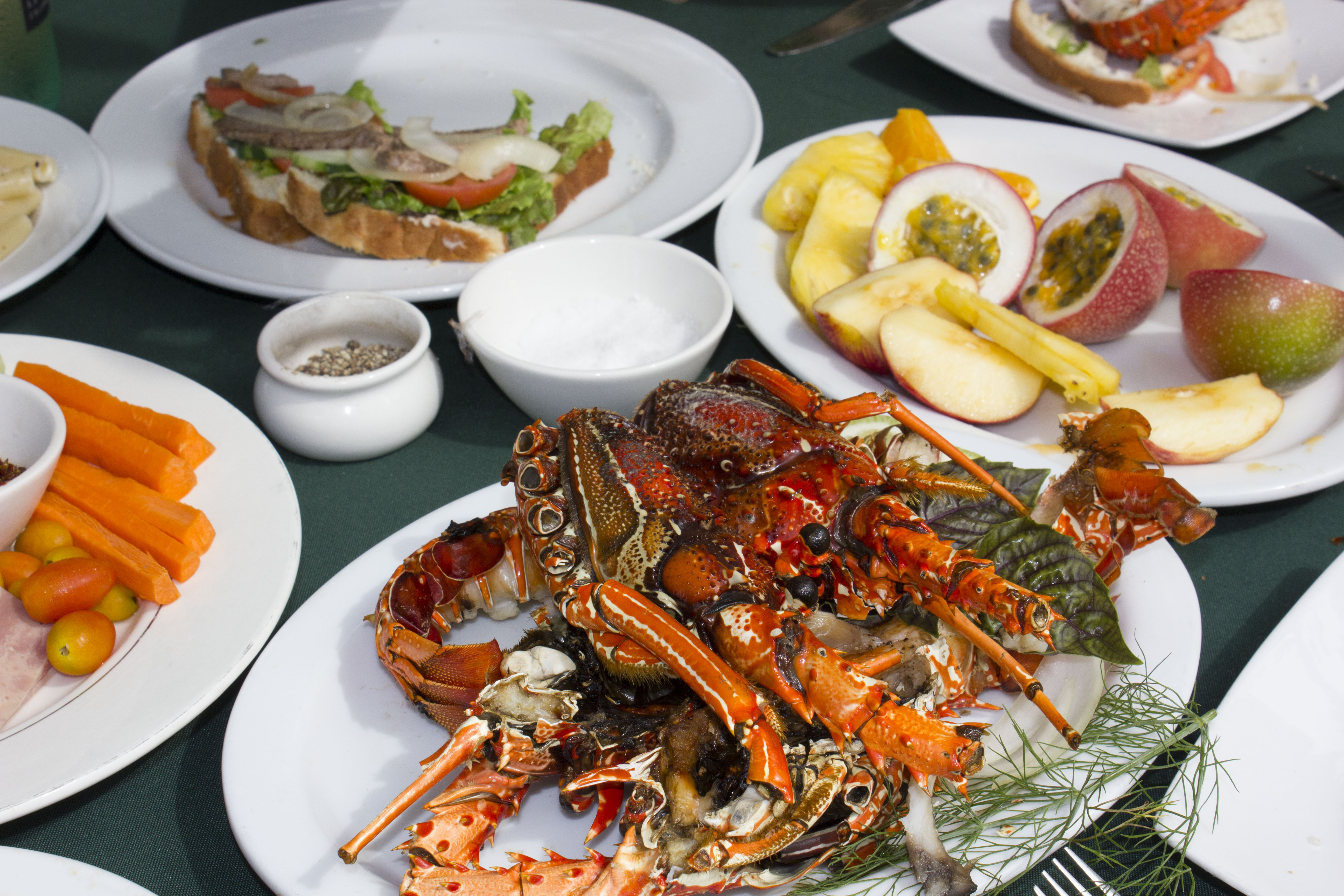 Photo Credit: Courtney Driver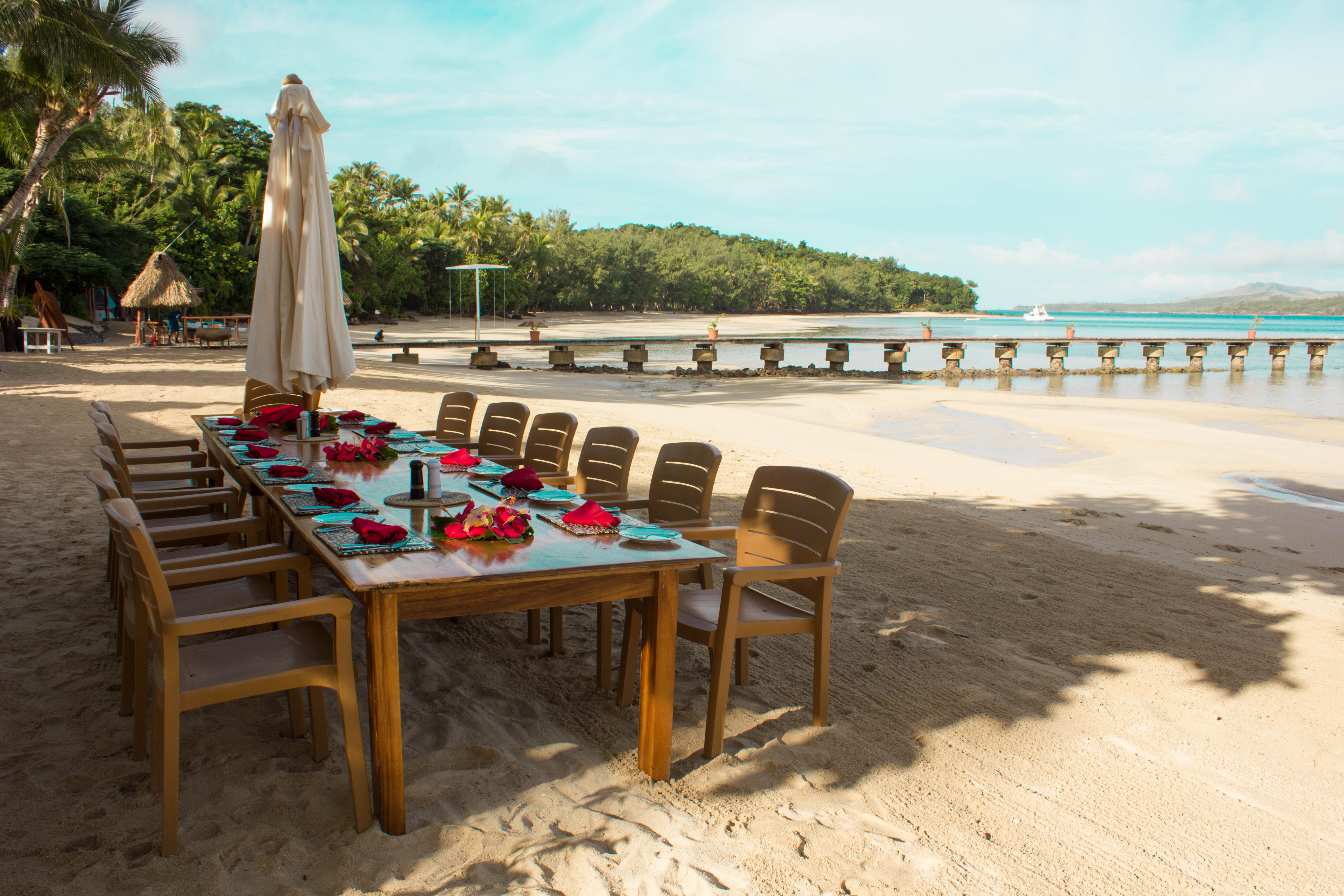 Photo Credit: Courtney Driver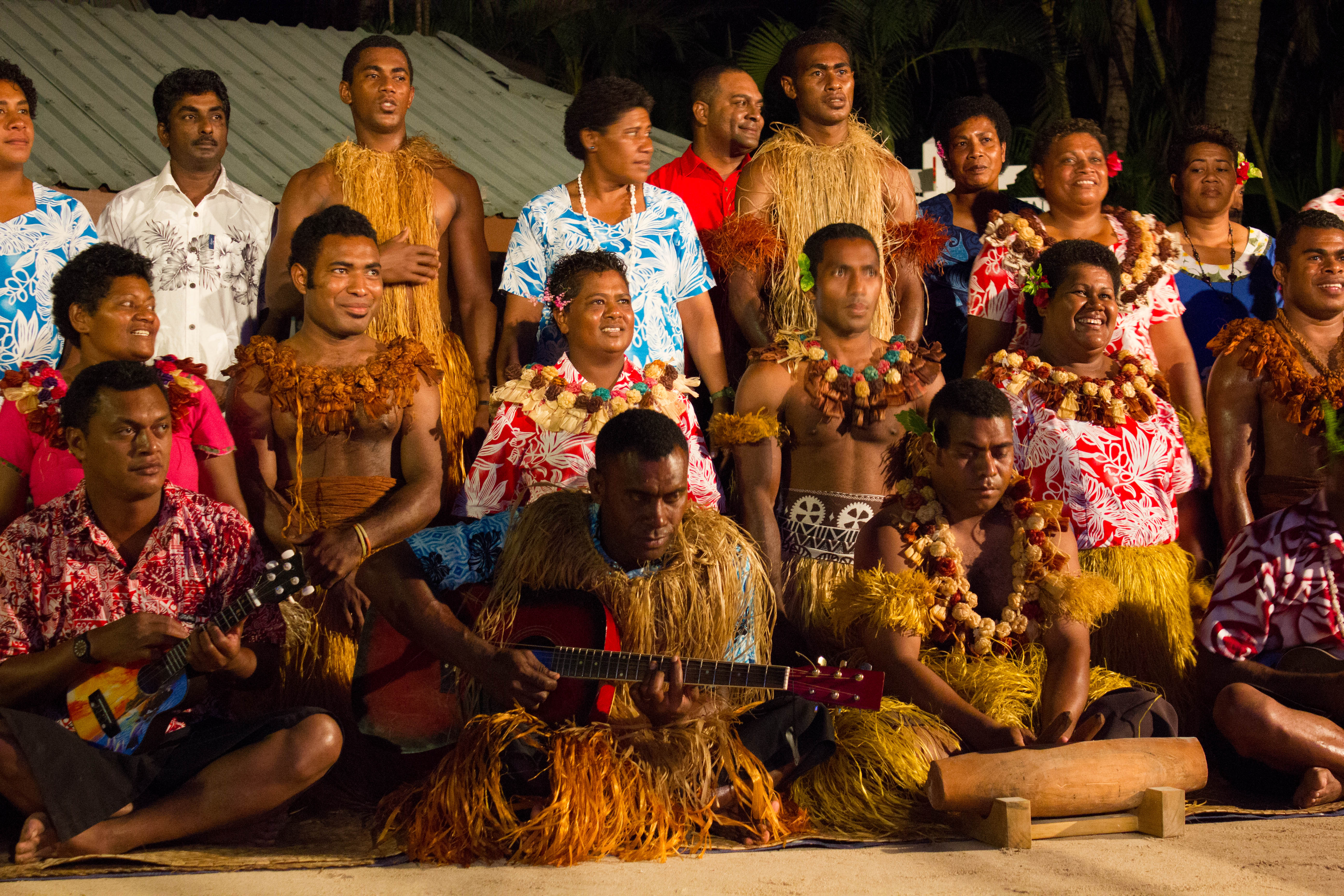 Photo Credit: Courtney Driver