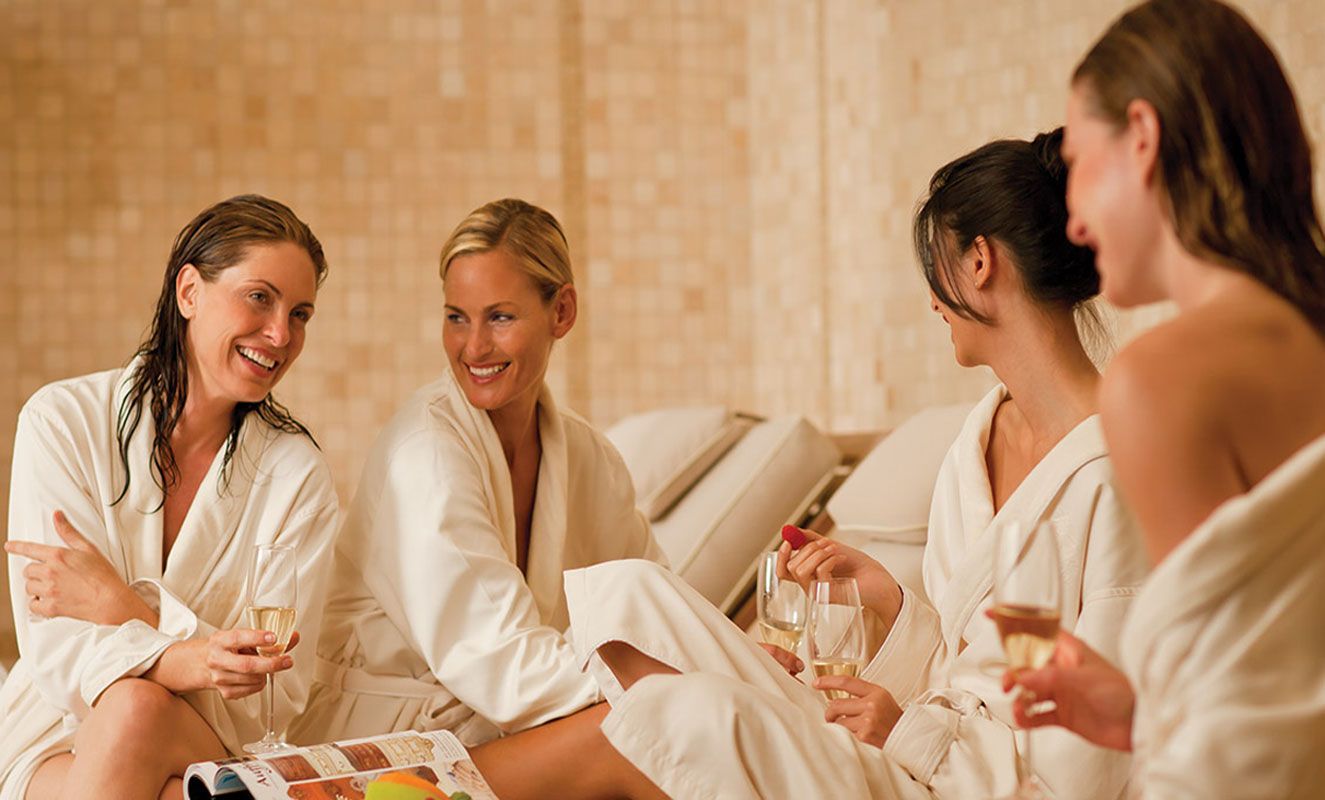 Photos Courtesy of The Resort at Pelican Hill
Something has changed at The Resort at Pelican Hill. Newport Beach's only five star resort, which sits above the rolling greens of its two internationally-acclaimed golf courses with a panorama of the Pacific Ocean, is now a tough reservation. It's bustling. On a recent stay at the resort, I happily observed the flutter of guests everywhere and throngs of attentive staff as the bellhop noted, "Why, yes, the world is well aware of Pelican Hill now."
Since its opening in the financial doldrums of 2008, Pelican Hill had always held a long-term vision. It had to, as one doesn't develop a massive luxury resort on a hilly 504-acre coastal plot of land with the hope of a quick buck. But long-term visions and investments are just what Donald Bren, the chairman of the Irvine Company and owner of Pelican Hill believes in. Today the property is a top destination in Southern California for timeless luxury.
Similar to the resort and its golf course, Pelican's Hill spa has garnered seemingly every hospitality accolade, both domestic and international, since its opening. The Spa at Pelican Hill certainly ranks as one of my favorites across the globe, due to its stunning 23,000 square feet of Palladian architecture, unmatched attentive staff and world-recruited therapists. The Spa, directed by industry savant Robin Dunivin, offers personalization to each indulgent treatment with a focus on one of three intentions: replenish, invigorate and relax. This commitment to customized treatments emphasizes simplicity instead of a dizzying array of options.
New at the Spa this summer is the Spa Suite, a private room ideal for couples or groups. I recently took a group of my female staff members to the Spa Suite for a unique corporate retreat, and the personal lounge was a fantastic venue for our in-depth discussion. The room had previously been used as a barber shop for male guests, but the conversion to the Spa Suite was a smart switch, as numerous groups (bridesmaids, couples, corporate, girlfriends and families) will be attracted to the suite's offerings. We loved our three-hour power lunch tucked inside the well-appointed room.
Staff frequented the room, ensuring we had everything we desired. We sipped ginger sodas, herbal tonics and blueberry lemonade sodas before a lunch of beet salads, exquisite avocado Carpaccio and cherry tofu smoothies. It also served as a great home base for our team while in-between services. On my next trip, I plan on booking the Best Friends' Spa Suite Package, a four- to eight-person guest experience that includes a 50-minute massage or facial, lunch and complimentary Prosecco or mimosas.
Although only a few years old, Pelican Hill seems destined to captivate generations of guests. The property's grandeur is reason enough, but it seems to be a constant destination because of its robust schedule of new experiences. The hotel consistently announces family-friendly events, culinary festivals, and seasonal entertainment. This fall's calendar is brimming with enticements for locals and guests alike. This October the Festa dell'Autunno celebrates the Italian heritage of the resort's architectural inspiration with an opera, live painting, jazz brunch and Italian street fair that is promised to unveil a splendid Tuscan seaside village.
For those seeking a more classroom-style of fun, consult Kathleen Cover. Cover is a Beverly Hills-based guru of etiquette and a Pelican Hill in-residence expert who will return this autumn for a variety of fireside chats, a how-to soiree and children's classes. There's no better time than the fall to brush up on one's P's and Q's, particularly as the resort will debut Date Night Duet evenings. There, couples will mingle and dine with one another at the Tasting Table.
Later in October, Andrea Ristorante will welcome back "the diamond of the kitchen," white truffles from Alba, Italy, as well as locally-harvested apples and pumpkins. Pass the exquisite truffles, pumpkin risotto and caramel apple gelato my way, please. Bottom line, Newport Beach's best kept secret is decidedly out: The Resort at Pelican Hill continues to dazzle guests with new offers from spa suites to fall feasts.