Katherine Bond View Profile

Freelance Writer
Celebrate The Resort at Pelican Hill's 5-Year Anniversary With Epicurean Experiences
Feb. 11th, 2014 | Comments 0 | Make a Comment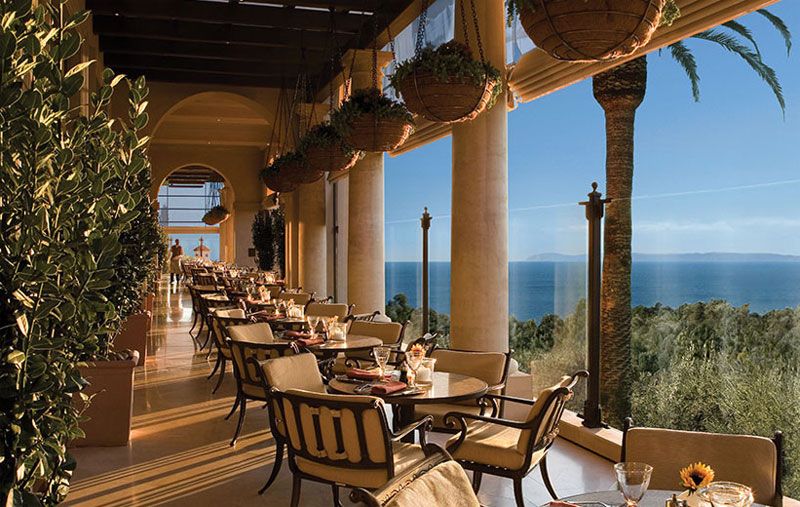 Photos Courtesy of The Resort at Pelican Hill
Recently, I couldn't resist revisiting the Resort at Pelican Hill resort, the opulent Mediterranean inspired property now celebrating its five-year anniversary. Since its opening, the quiet retreat has amassed dozens of elite travel accolades, from Andrew Harper's lists to Travel + Leisure's best resorts of the world. The crown jewel of Irvine Company's portfolio, The Resort at Pelican Hill has become quite the epicurean's destination.
With four full-service restaurants, plus various cafes and lounges, the hotel plays to an array of guests' appetites. The latest offering, the Tasting Table at Pelican Grill, is meant to entice discerning epicureans, which is does brilliantly. Seven guests joined me to partake in the intimate experience positioned just a few feet from the grill's open-concept kitchen. The actual table, imported from Italy, is an imposing structure, adorned with custom dishware hand selected from a private collection; one is well aware that some serious plated sensations are going to grace the heavy oak stage of Chef Derek Brooks.
The menu is derived from Chef Brooks' daily whims, ensuring the most seasonal and freshest ingredients are sourced. Such an impromptu carte du jour heightened my guests' anticipation, and we were promptly greeted by both Chef Brooks and the Pelican Grill Food & Beverage Supervisor and sommelier, Sorin Dina. California wine pairings were part of the tasting table's Napa-inspired cuisine, a favorite genre of Chef Brooks from his days at Chicago's Ritz-Carlton and InterContinental hotels. The absolute stand-out courses were the first two, one that commenced the dinner with a delicate lamb carpaccio topped with roasted figs and puffs of mint foam. It was outstanding, and our group was equally impressed with the next course, a black truffle gnocchi elegantly plated with a cauliflower puree.
After more of the sommelier's pours and lively conversation, our group retired to our villas, two of the 128 ocean-view homes. Spacious and welcoming, the villas are attended by a staff of prompt butlers, and guests can enjoy the exclusive Villa Clubhouse complete with a pool made of 300,000 hand-set glass mosaic tiles.
In addition to the Tasting Table, The Resort at Pelican Hill unveiled a substantial lineup of epicurean experiences for 2014. Offered during the spring, one program explores the world of fine cheeses and ideal wine matches. A devotee of coffee, I am excited about the Coffee and Pastry pairing talks that commence this spring, and that will include savory dishes created by the resort's in house pastry master. Lastly, for the aspirational bartender, The Resort at Pelican Hill will invite a splashing lineup of guest mixologist to showcase cocktail concoctions.

During the five-year celebration of the five-star resort, guests can opt for the Five-Star Fifth Anniversary Experience, available until November 26, 2014. One of five options can be selected, ranging from a private chef-led cooking class and five-course dinner to five hours of private Golf Academy instruction.
My choice is the couple's option which includes a spa lunch, a private cabana and couples' massage, dinner at Andrea Ristorante, and a sunset harbor cruise. Five stars and five years of magnificent hospitality? High five, Pelican Hill.
Featured Luxury Hotels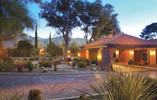 Tucson, United States
Canyon Ranch in Tucson
Enjoy endless healthy pleasures at Canyon Ranch in Tucson, the world's premier...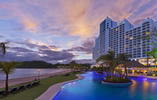 Panama City, Panama
The Westin Playa Bonita Panama
Discover complete rejuvenation at the natural refuge, where a serene beach...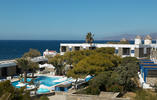 Mykonos, Greece
Mykonos Theoxenia Hotel
Mykonos Theoxenia hotel promises to make your stay a memorable, unique journey...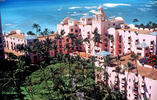 Waikiki, United States
The Royal Hawaiian, a Luxury Collection Resort
Welcome to The Royal Hawaiian, a Luxury Collection Resort, affectionately known...
Sedona, United States
The Sedona Rouge Hotel and Spa
The Southwest United States was once part of a vast domain of little known...
Vancouver, Canada
The Fairmont Hotel Vancouver
The Fairmont Hotel Vancouver, a 'Castle in the City', is a landmark hotel in...