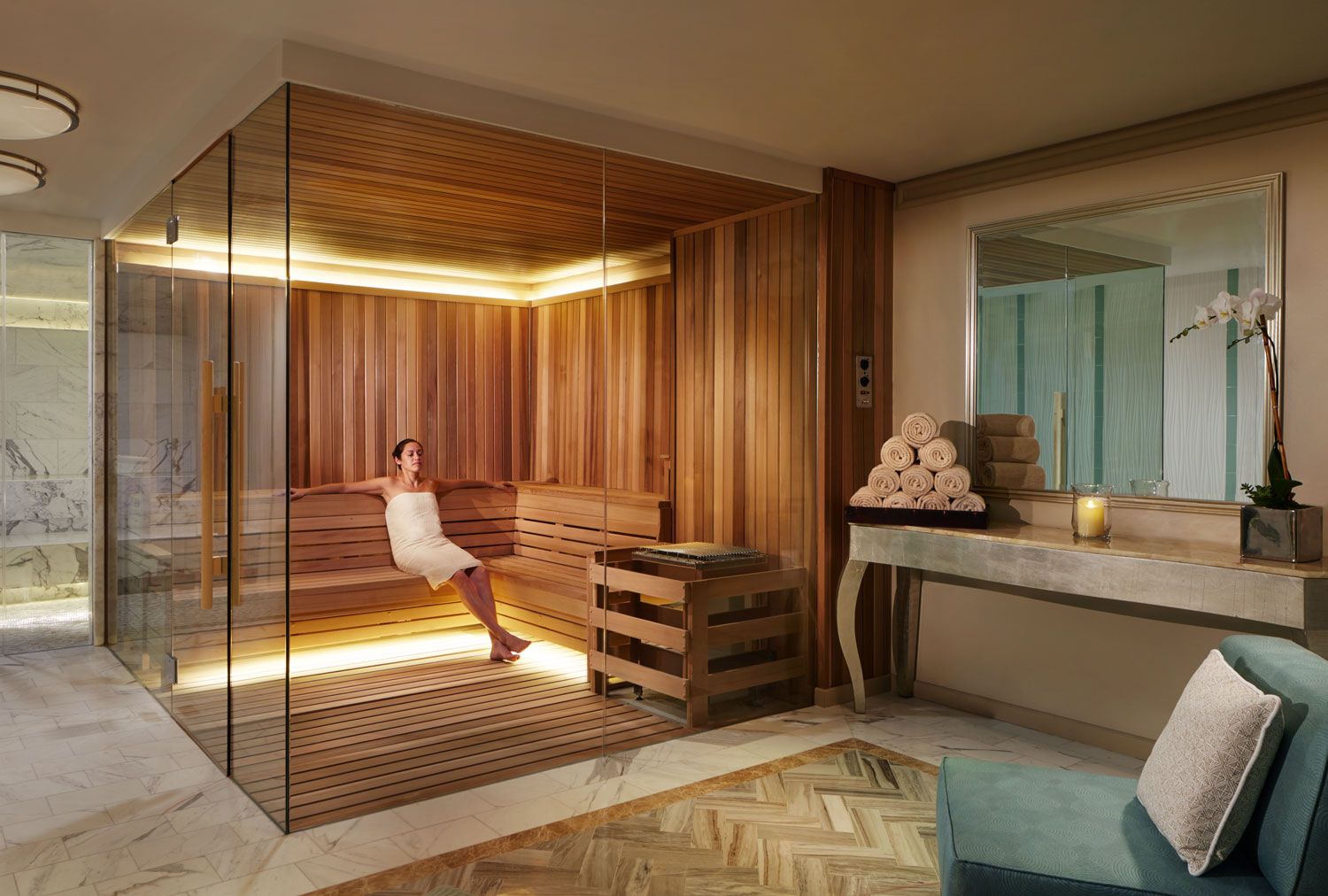 Photos Credit: The Ritz-Carlton, Ft. Lauderdale
This past summer, The Ritz-Carlton, Ft Lauderdale's spa underwent a complete renovation as a part of its $9 million makeover to update its lobby, main restaurant and to add new stores to the property. I recently visited the spa and, as someone who's frequented many hotel facilities, can easily say that it is one of the best around.
From the newly updated relaxation lounge with comfortable furniture and cool color palette, to the expansive salon and newly appointed locker rooms, the spa is outstanding. Over at the salon, Stylist Chell Love who apprenticed under Ted Gibson of What Not to Wear, has a plethora of celebrity clients of her own in the Ft. Lauderdale area as well as New York. You might just leave feeling like a celeb yourself.
Before heading to one of the 11 treatment rooms, guests can relax in the lounge in a comfy Ritz robe. Among its most notable therapies, The Intuitive Ocean Experience lasts almost two hours and includes a mixture of sea salt scrubs, warm marine mud masks and a full-body massage making you feel like Poseidon yourself (or Ariel) when completed.
The male offerings were a welcome surprise, offering more than just your typical sports massage. The Men's Massage includes a facial, warm stone treatment, and scalp massage. It is one of the many additions to the menu aimed towards gents. From start to finish, a visit to The Ritz-Carlton, Ft. Lauderdale Spa is a laudable experience. The spa is open seven days a week from 10 a.m. to 6 p.m. Monday through Tuesday, 9 a.m. to 7 p.m. Friday and Saturday, and Sunday from 9 a.m. to 6 p.m.