Photos Credit: Club Med Valmorel
Why Club Med Valmorel Should be Your Next Ski Destination
It was a cool 30 degrees outside in Valmorel, and the French Alps sat outside my window, full of fresh snow from the night before. As we jumped onto the lift from Club Med's property, I began nervously clutching the safety bar in front of me as we rode to the top. Being a snowy and windy day, the only run available that morning was a blue-level course—not the easy bunny slope I had practiced on the day before.
Having only three hours of lessons, this did not seem like a color-level I wanted to experience so soon after learning the basics of the sport. Looking down at the long, steep slope, it was clear that I was either going to have to ski down it or spend the next few hours making my way down on my hands and knees. This is how I learned how to ski in the French Alps, this California girl, whose ideal vacation involves a beach and 90-degree weather.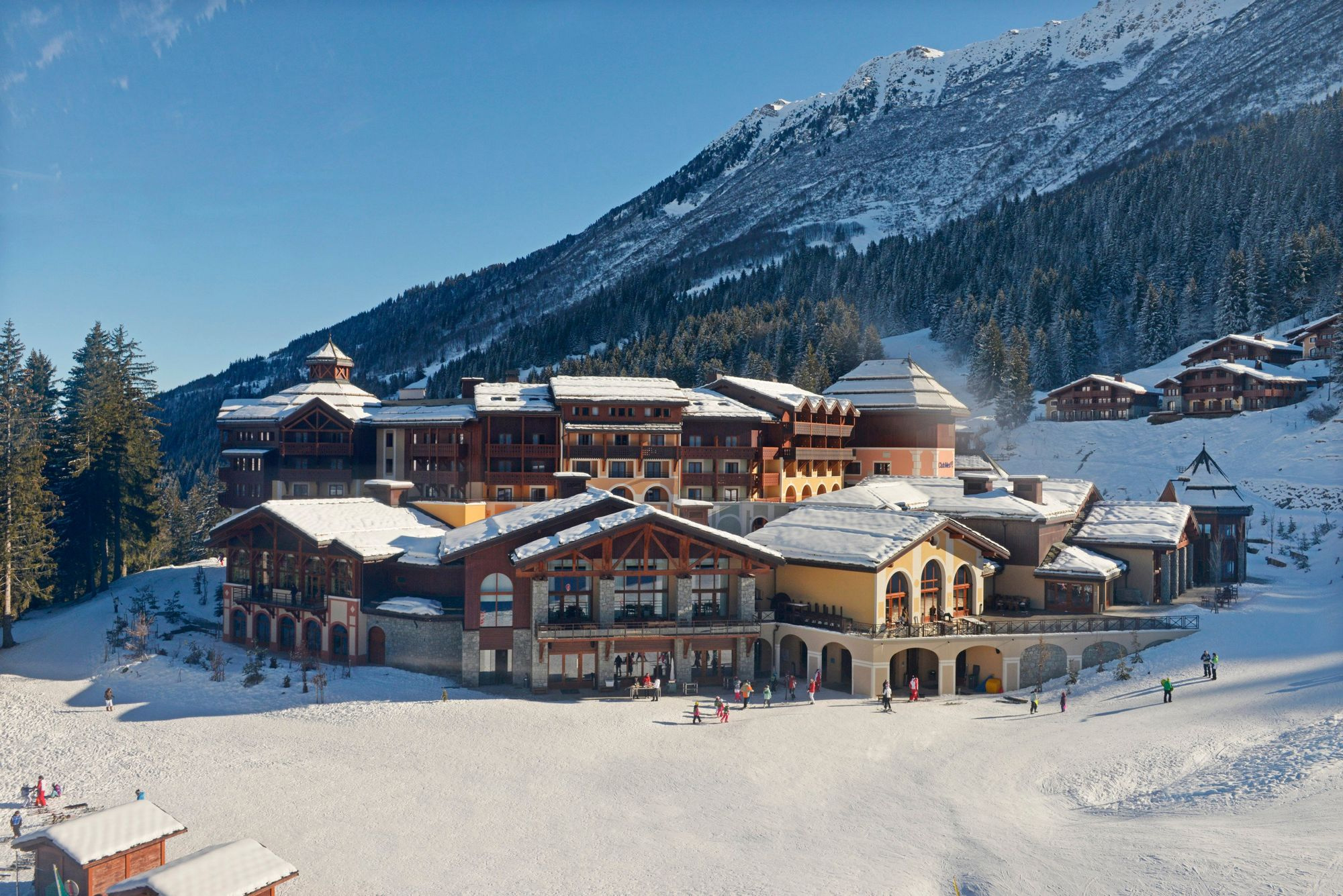 If you're like me and have no idea what you're doing when snow is involved in your itinerary or if you're an expert skier who navigates Black Diamonds with ease, you're going to want to pay a visit to Club Med Valmorel. The après ski resort is located about an hour drive from the small Chambery International Airport or a two-hour drive away from both Geneva and Lyon's International Airports.
Situated at an altitude of 4,790 feet, the family-friendly, all-inclusive property is one of 68 properties scattered around the world in both warm and cold locales. Because of this, there's a sort of family feel to the resort; many of its visitors are frequent Club Med guests and run into each other all over the world. One interesting thing about their Valmorel property, is that, of their international travelers, Americans account for the least amount of visitors. For this reason, the resort feels like a hidden gem in the French Alps and somewhat more authentic—meaning, a place where you feel more immersed in the area's culture versus a tourist-heavy destination.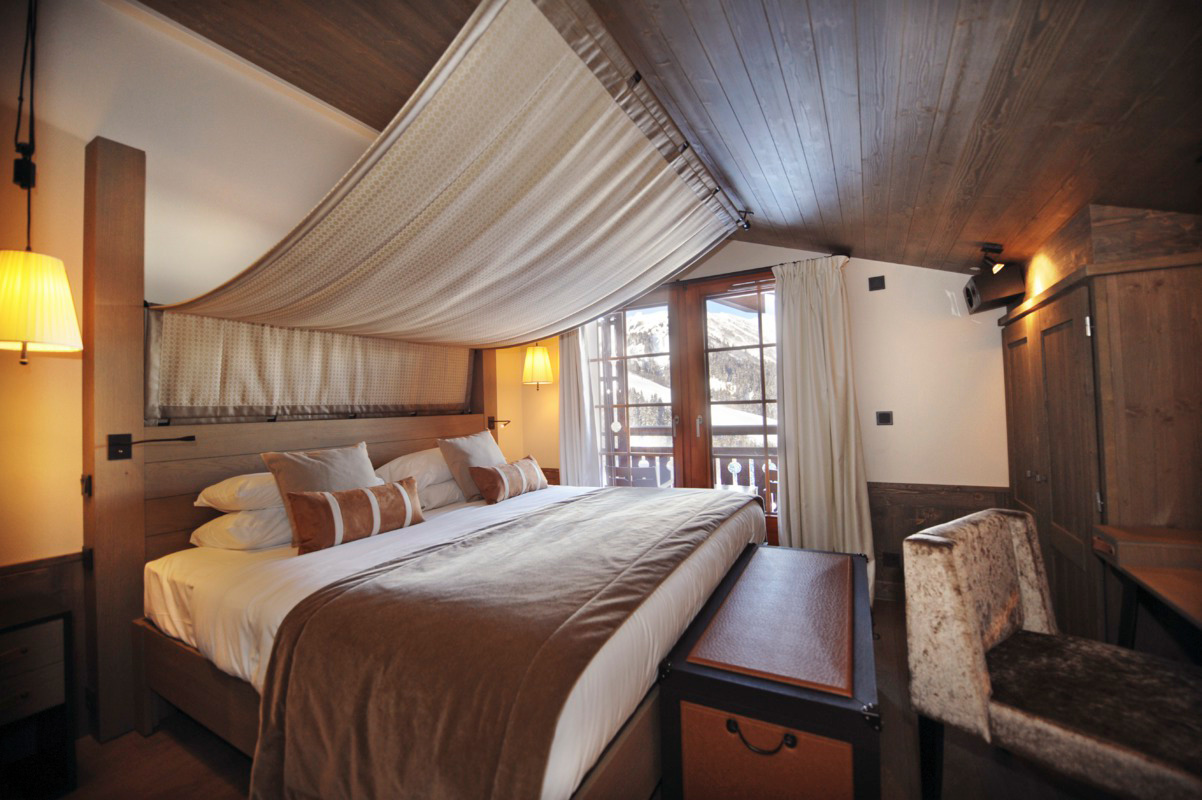 The property is divided into two parts, although all under the same roof. The five-star floor is called 5 Trident, while the four-star spaces are deemed 4 Trident. The former is an all-suite option boasting two-bedroom, two-bath accommodations with a king-sized bed in the master and two double beds in the second bedroom. Separating the two rooms is a living area with couch, TV, mini bar and and an outdoor patio. Even if you are just one or two people, I'd highly recommend this option versus the lower category rooms. The extra space is nice and the upgraded amenities are appreciated. Down the hall, 5 Trident guests have access to a club lounge where they can enjoy daily snacks, cocktails and personal concierge services.
If you'd prefer something a little more private, Club Med Valmorel Chalet Apartments, which include their own concierge team, are located a little ways off the main property. The two- to four-bedroom villas offer 870 to 2,025 square feet of space and can accommodate up to six people. The residences include a full kitchen which can be stocked prior to your arrival, a log fireplace, terrace with panoramic views of Mont Blanc, a customized meal service option, private lounge with complimentary beverages and cocktails and a dedicated car to take you to and from your chalet to the main après ski area.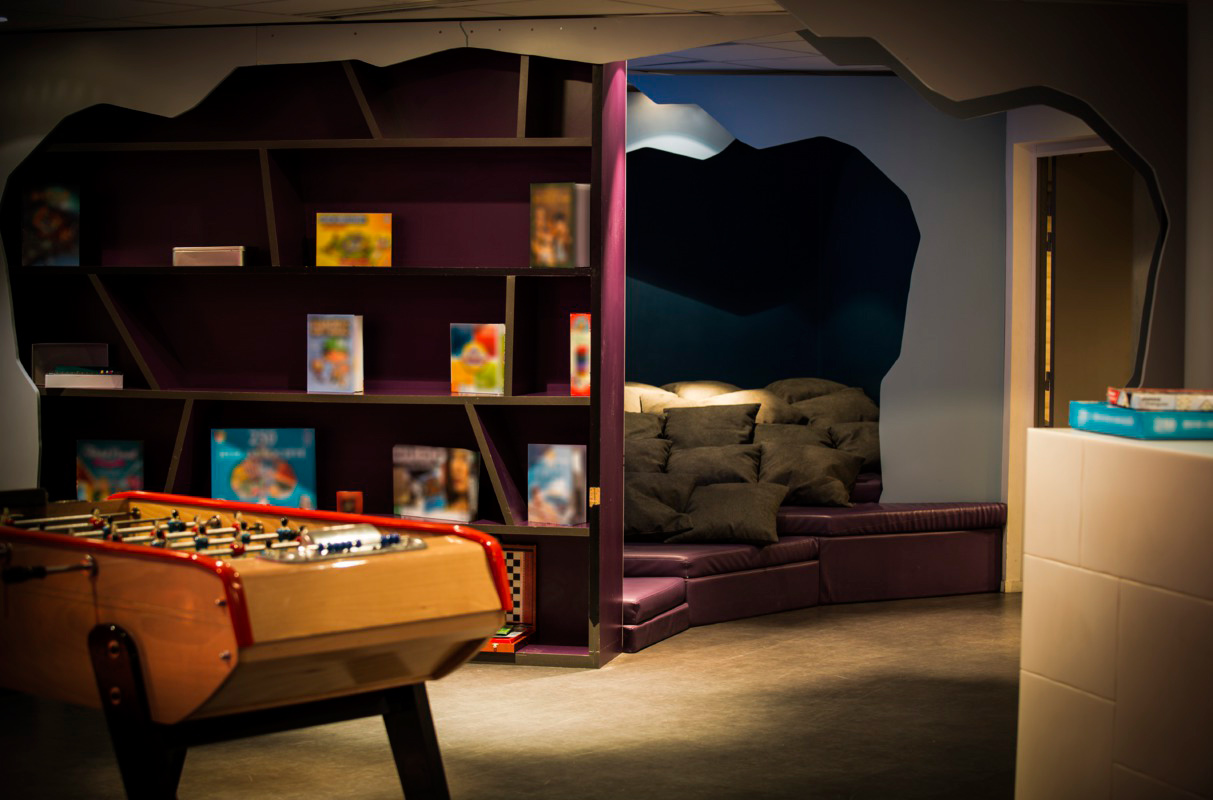 Club Med Valmorel is an all ages destination, but unlike many family-friendly properties, the children here seem to be more well-behaved than in other places. Maybe it's a European thing, but it was noticeably absent of screaming children distracting from the luxury feel of the resort. This could also be attributed to the many offerings the lodge has for families. Downstairs on the ground floor, children have a number of amenities available to them including spaces dedicated specifically for their age group. Baby Club Med is for those four to 23 months old, Petit Club Med focuses on two- to three-year-olds, Mini Club Med is available to children aged four to 10 and Club Med Passworld hosts 11- to 17-year-olds. Each play area features age-appropriate activities such as craft time for toddlers and video games and sound-mixing classes for teenagers.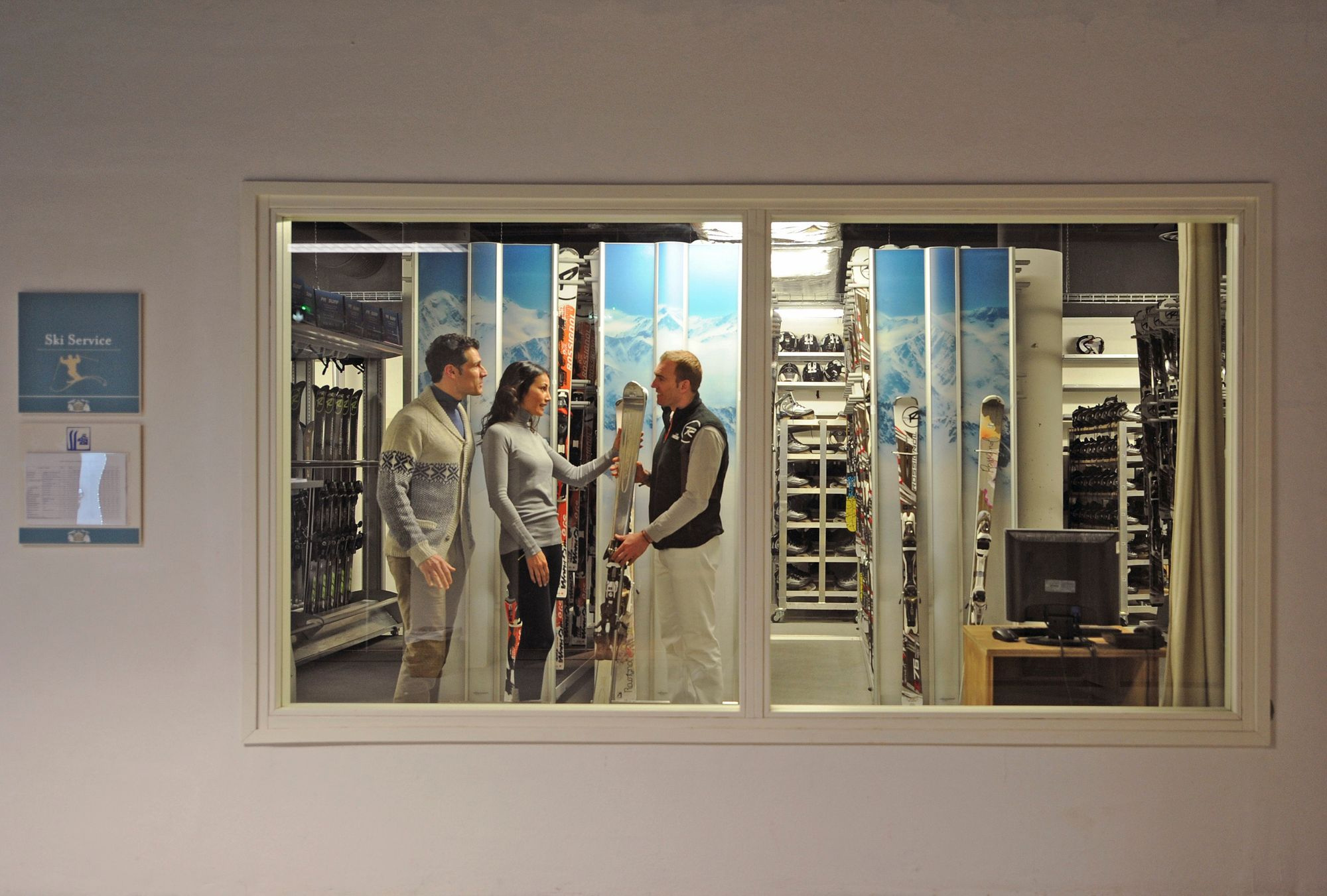 But of course, the reason you visit the French Alps in the winter is to ski or snowboard. Available for all age groups and expertise levels, the ground level ski lodge is divided into sections based on you room category. Both 5-Trident and chalet guests have their own separate locker rooms with more upscale amenities and services. Bottled water, a Nespresso machine and munchies are available within the rooms as well as heated lockers which can be opened by your room key. By purchasing the Club Med ski package, you'll receive complimentary lift tickets, group lessons, after-ski activities and mountain excursions such as Alpine skiing.
Private instructors are also available and are good options for those who've never put on ski boots before or those who want to push their limits and try harder runs. Due to its location, the snow here is dry and soft, making it easier for beginners who are learning the basics. This also means that when heading back to the states, you'll be more ready for the snow in places like Vermont and Park City which have icier runs (a.k.a. harder).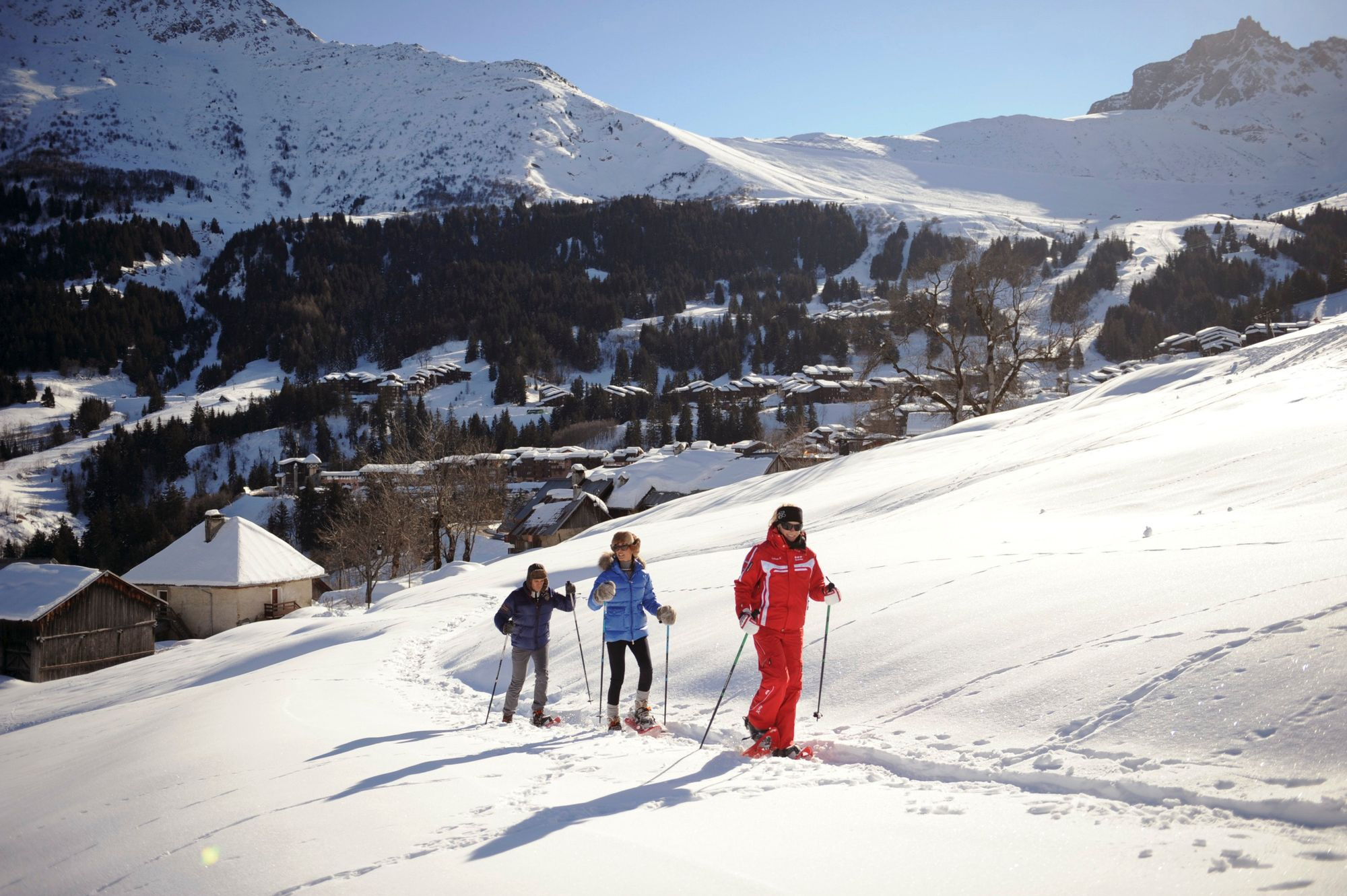 Part of the ESF Valmorel ski school, instructors go through rigorous training sessions and safety exercises just to be accepted into the program. So if you're wondering if your life is safe in their hands, the answer is a solid yes. For new skiers, these red-jacket instructors will take you to the children's bunny slope for your first time, teaching you how to maneuver your skis and focus on your balance while navigating down baby slopes. On the second day, however, don't expect to continue on these easy runs. They'll push you out of your comfort zone to ski down your first long run, which can be scary, but it's definitely worth it. Otherwise, as an expert skier, your guide will help you improve your technique with minor adjustments or just glide down beside you as you hit the Black Diamond slopes.
When not skiing, guests can participate in other snow activities such sledding and snow shoe walking or experience the resort's in-house spa. Designed to mimic a cave, the spa's entrance features large boulders on either side of the main walkway before opening up to separate gender-specific locker rooms. Along with regular spa treatments, the facility also features its own Hammam, indoor pool, outdoor Jacuzzi and a lounge area with hot tea and infused juices available. A shuttle is also available daily to take guests into Valmorel's main village which features ski-in/ski-out shops, restaurants and bars.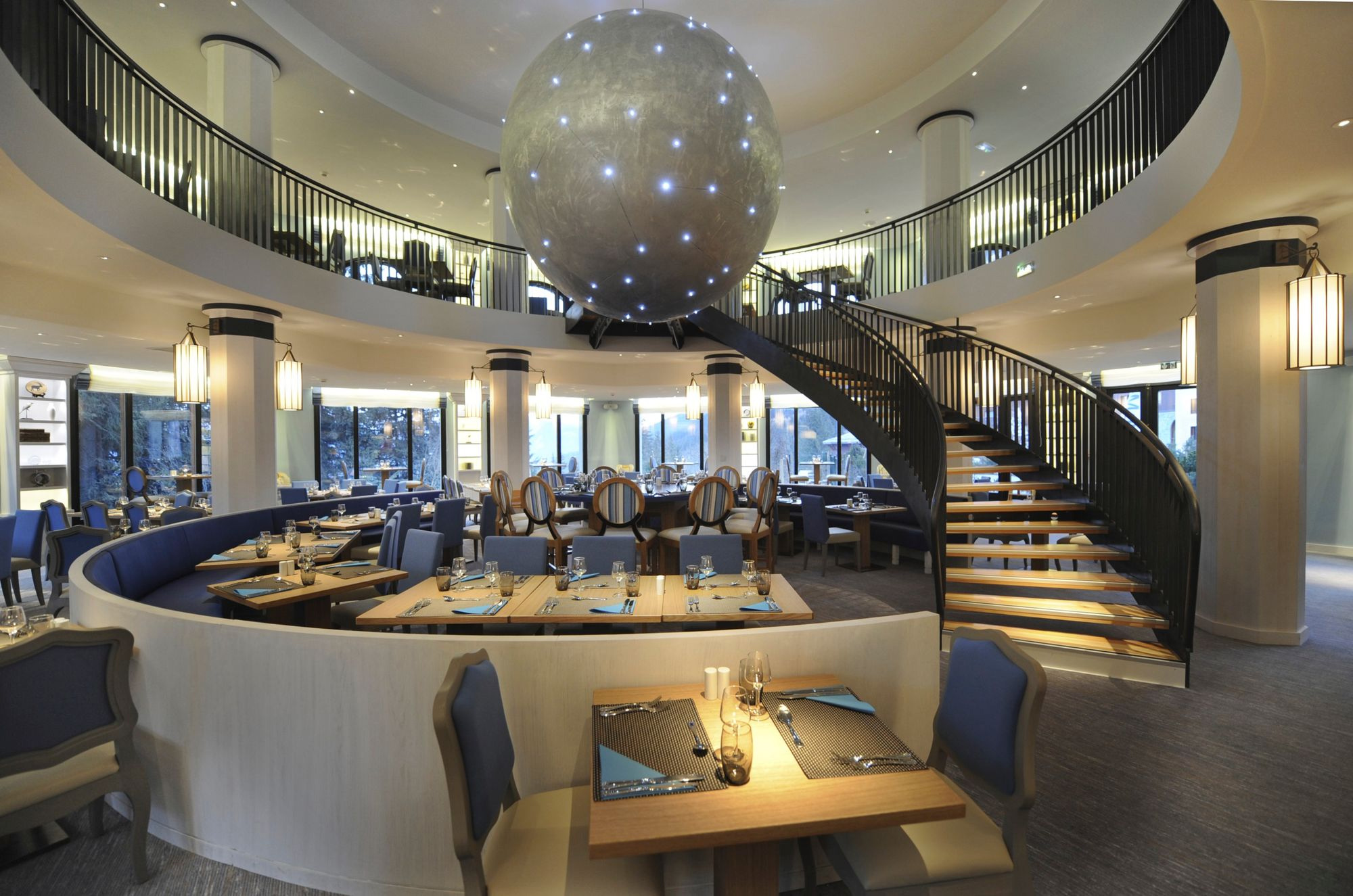 There are only two restaurants within the property, the buffet-style Les Cerfs and Le Céleste restaurant and the à la carte La Laiterie. The first has four separate rooms branching off the main buffet areas, all are decorated according to a particular season. Expect lots of local delicacies, health-conscious options, fresh breads and pastries, and of course, cheese everything at the restaurant. At La Laiterie, guests can enjoy a traditional fondue meal and Savoyard dishes which are prepared on your personal tabletop barbecue.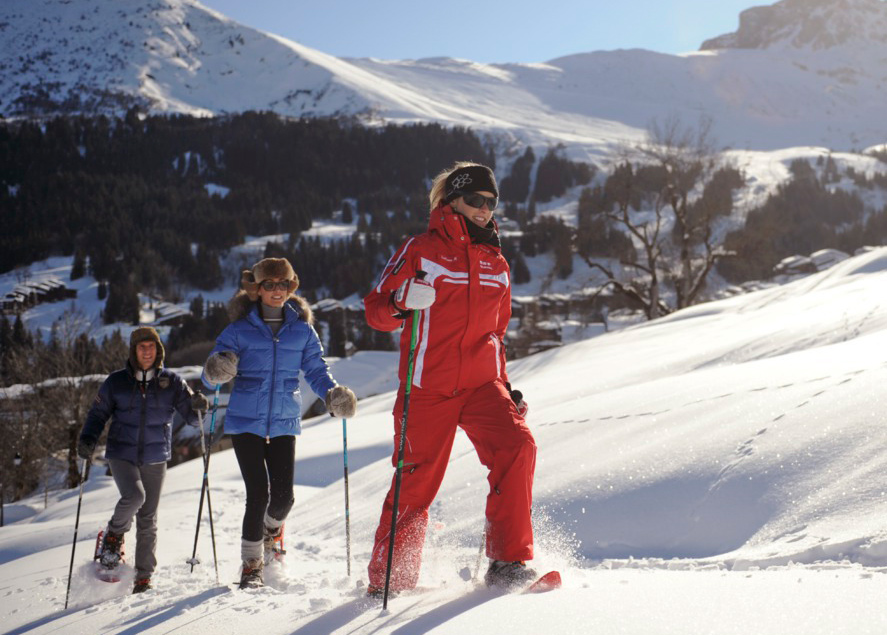 As a destination for beginning skiers, Club Med Valmorel is exactly the place to go to find your bearings on skis (as personally experienced by this novice). The atmosphere also makes it easy to learn because, even if your private instructor is a few feet ahead of you, at any time a red coat may pass you and will generously offer to help you as well. Since it is also a family resort, it's a smart choice for advanced skiers whose children may not want to spend all day on the slopes. Because it is après skiing, you're never too far away from your kids who are most likely enjoying a game of tag in their playroom or chatting with other teenagers about the cutest boy(s) in the resort.
At the same time, Club Med doesn't sacrifice luxury for a family-friendly atmosphere (since the two aren't mutually exclusive). Plus, if you go now, there's a good chance your friends haven't been yet so you can brag about that time you learned how to ski…in the French Alps, NBD.
5-Trident rooms begin at around USD $519 a night/per person in the winter and chalets start at around USD $619 a night/per person. Both rates are based on a seven-night stay.