Photo Credit: Six Senses Con Dao
7 Exotic and Celeb-Approved Wellness Retreats
Ever wonder where the fit and fabulous go on vacation? A-listers like Kate Moss and Angelina Jolie check into elite health resorts in exotic locations around the world, where they can tone up, zen out, and escape the paparazzi in peace. And here are just a few we have rounded up so that you can book them too this summer.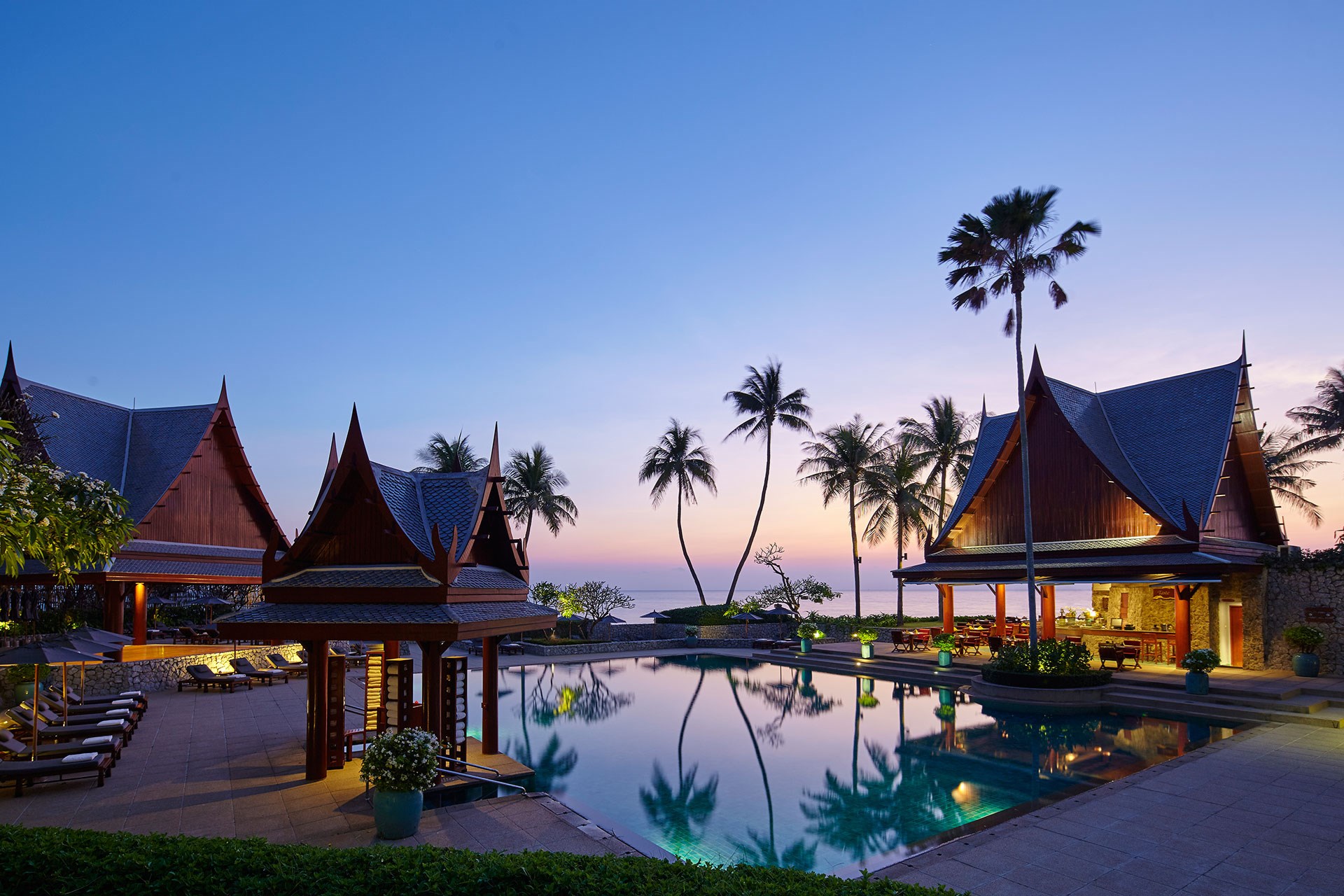 Photo Credit: ChivaSom International Health Resort
ChivaSom International Health Resort - Hua Hin, Thailand
One of the world's top luxury well resorts, ChivaSom is where the likes of Kate Moss, Elle Macpherson, and Victoria Beckham have achieved a healthy glow. Offering only the most indulgent accommodation coupled with personalized, non-regimented (goodbye bootcamp!) wellness programs, the retreat offers a team of holistic health experts to consult you on diet, exercise, rest, and relaxation throughout your stay.
Kamalaya Wellness Resort - Koh Samui, Thailand
Centered around a cave that once served Buddhist monks as a place of meditation and spiritual retreat, Kamalaya is a symbol of growth and unfolding of the human spirit. Annie Lennox and Sarah Ferguson have both reaped the benefits of the resort's award-winning holistic wellness programs, as well as film producer Oliver Stone who once came for a week and liked it so much that he stayed for an entire month.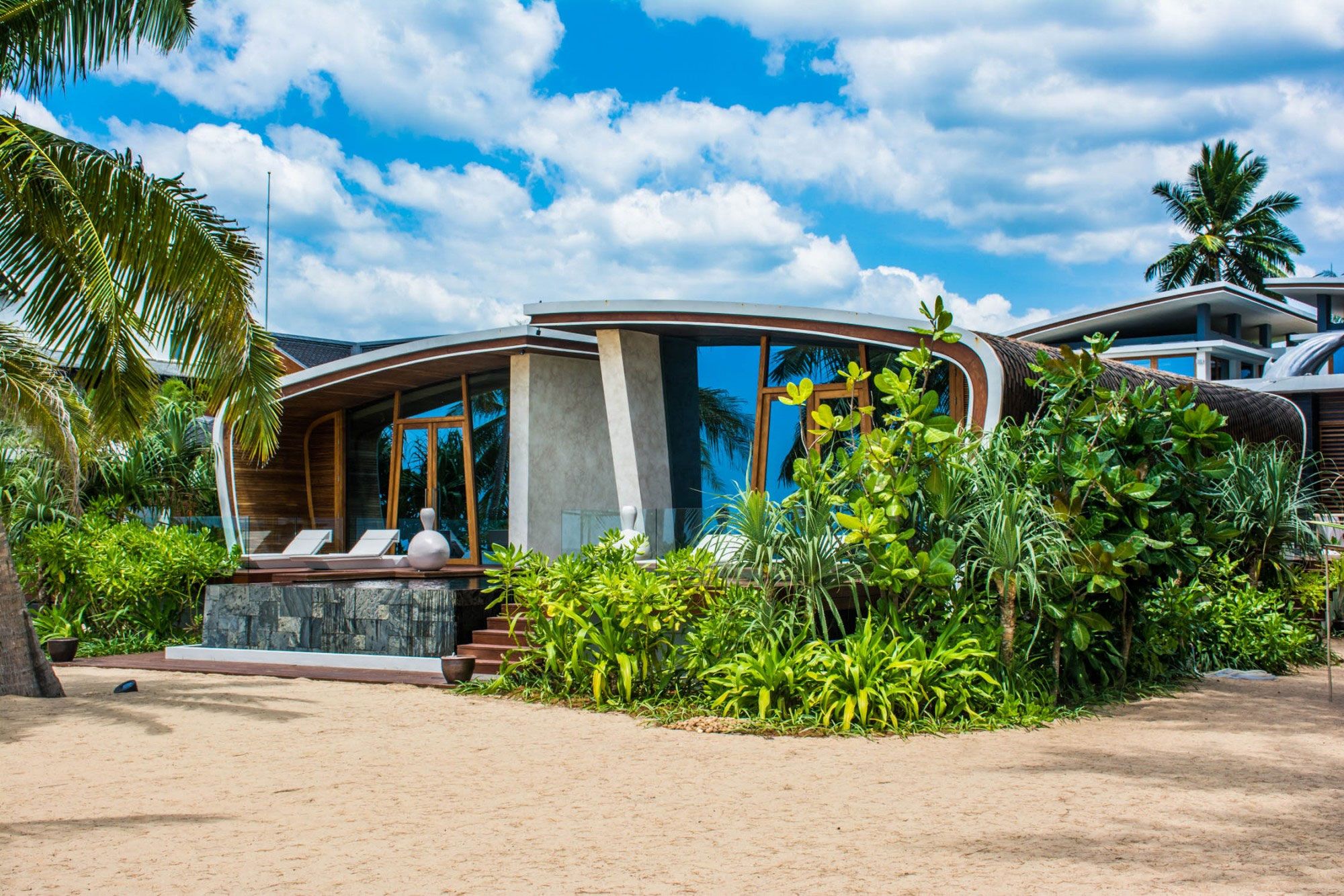 Photo Credit: No Destinations
Iniala Beach House - Phuket, Thailand
We reviewed Iniala Beach House a while back and if you've been keeping up, you probably saw the property as the backdrop of the Kardashian/Jenner clan's trip to Thailand. Several of the world's top architects came together to create this design masterpiece, which features opulent touches such as memory foam carpet and a pirate-themed kids hotel. While it's not a health retreat per say, each villa comes with its own dedicated spa therapist and guests have access to world-class fitness facilities including a Thai boxing ring.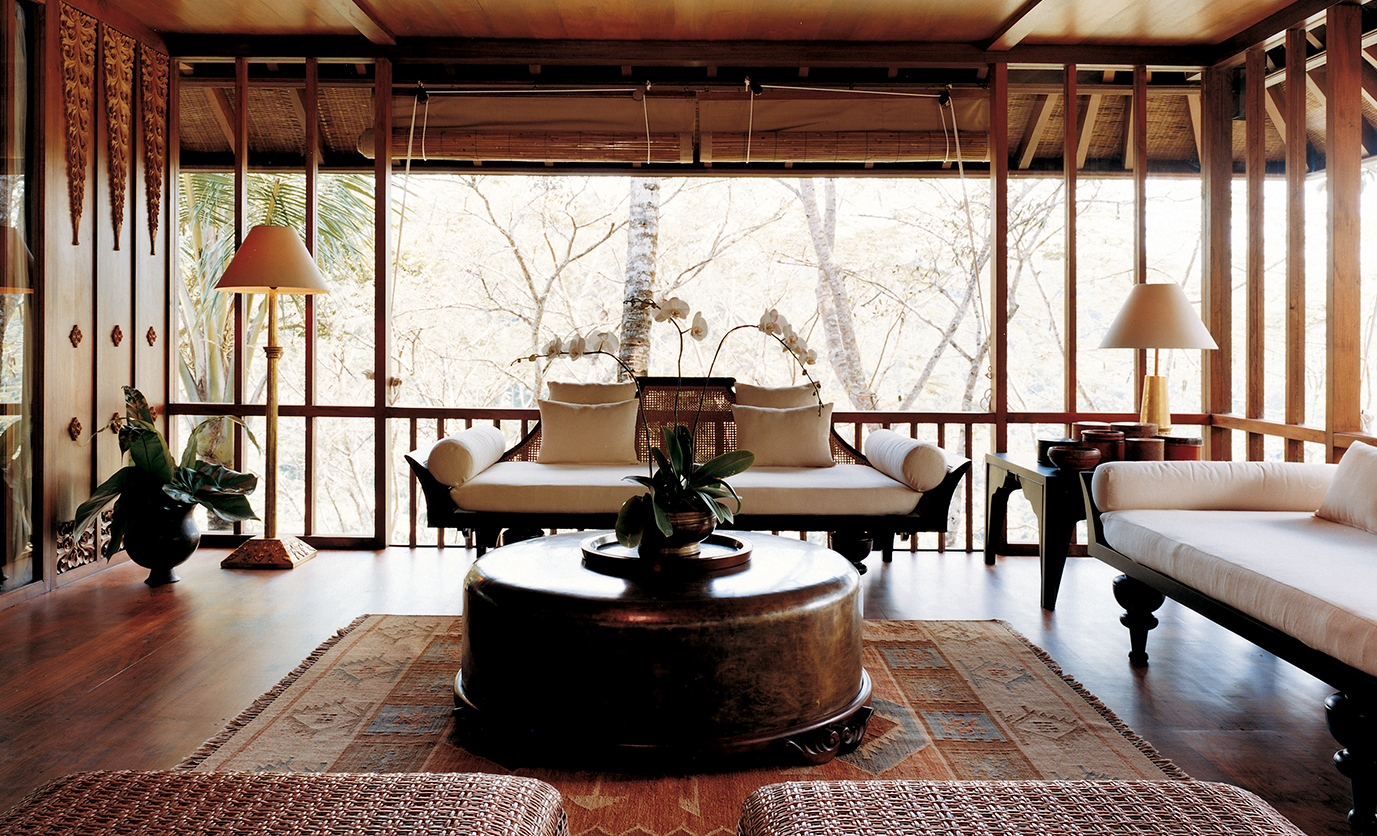 Photo Credit: COMO Shambhala Estate
COMO Shambhala Estate - Ubud, Bali, Indonesia
Set among verdant jungle and a flowing river, COMO Shambhala is an exclusive health retreat that exudes the peaceful spirit of Ubud. The resort offers luxuriously-appointed villas plus world-class facilities including a Vitality pool, treatment areas incorporating the healing waters of the Ayung River, a pilates studio, and yoga pavilion. John Travolta is a frequent guest, and Daniel Craig once stayed here to get his bod in shape to play James Bond.
Aro-Ha - Queenstown, New Zealand
The brainchild of celebrity yoga guru Damian Chapparo and billionaire Chris Madison, Aro-Ha is a bootcamp-slash-wellness retreat designed to revitalize city dwellers in the breathtaking setting of Lake Wakatipu. The resort frequently hosts celebs and billionaires, but be warned: it's not for the feint of heart. Guests enroll in week-long intensives featuring daily yoga, alpine hiking, kayaking, cooking classes, and even horticulture lessons.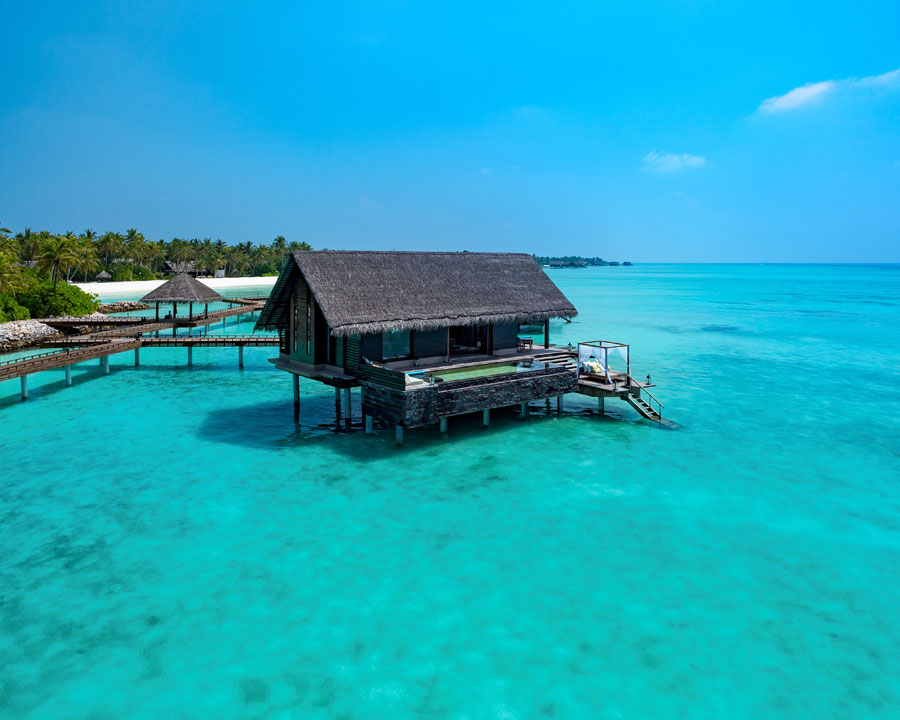 Photo Credit: One&Only Reethi Rah
One&Only Reethi Rah - Maldives
Surrounded by the impossibly blue crystal waters of the Indian Ocean, One&Only Reethi Rah is a splendid retreat promising privacy that's good enough for former guests David Beckham, Tom Cruise, Mariah Carey, and Novak Djokovic. The resort features its own organic Chef's Garden, plus a world-class gym equipped with the latest Kinesis and Technogym equipment and personal trainings by resident trainers.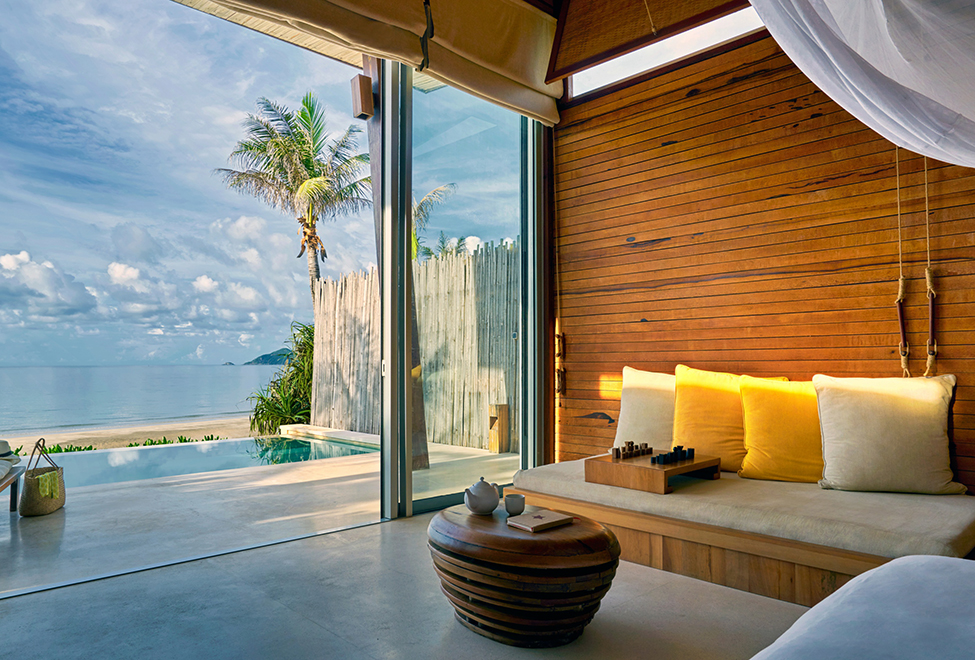 Photo Credit: Six Senses Con Dao
Six Senses Con Dao - Con Dao, Vietnam
A favorite of Angelina Jolie and recognized as one of the world's top eco-lodges by National Geographic Traveler, Six Senses Con Dao combines 5-star service with the tranquil beauty of a traditional fishing village. Set in a breathtaking marine park, nature-loving nomads can enjoy snorkeling and diving, or indulge in a treatment at the world-renowned Six Senses Spa.
Courtesy of TheLuxeNomad.com