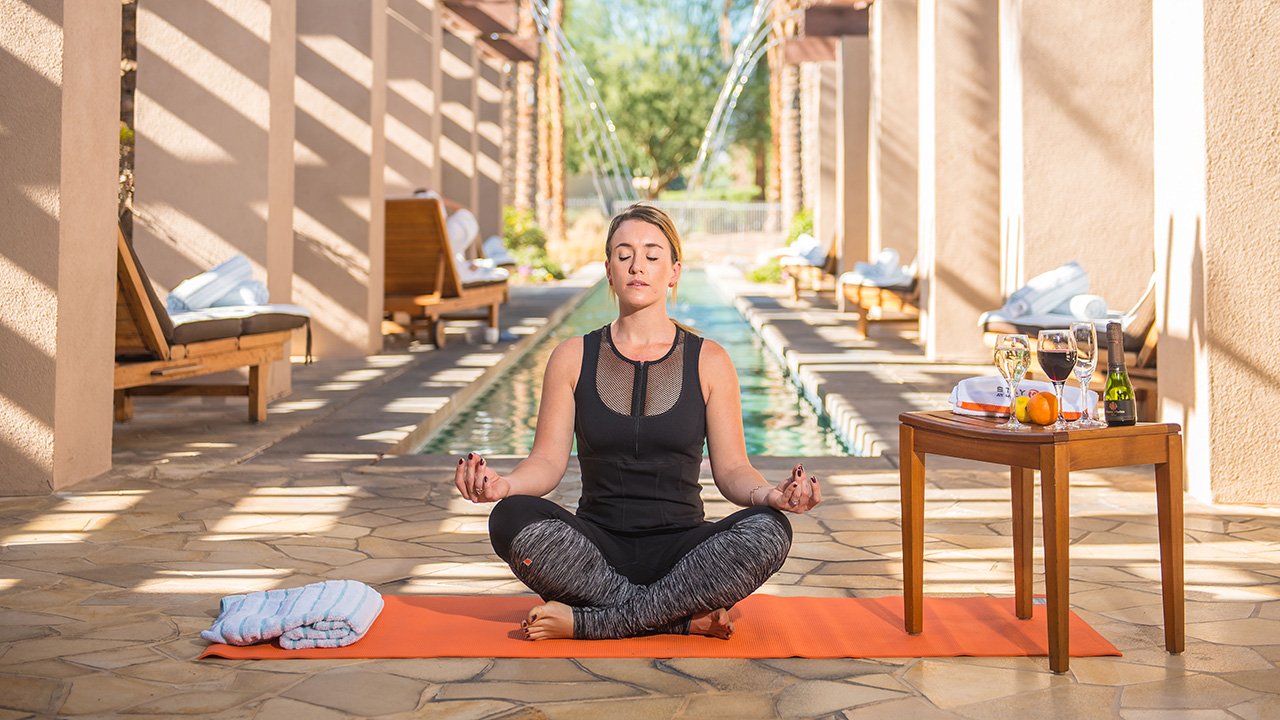 Photo Credit: Hyatt Regency Indian Wells Resort & Spa
As much as we love a good day in the sun, summer can quickly take a toll on our skin. So of course, spa days are necessary, not only to counteract the elements but to keep us looking our best. And, since one of our favorite destinations for a spa getaway is the Palm Springs area, consider heading to the Hyatt Regency Indian Wells Resort & Spa for a weekend pampering sesh.
The resort is currently offering a Sunshine on Sale package that includes your third night free and a complimentary American breakfast for two at Lantana Restaurant. But to make your stay even better, book one of the resort's June specials at Agua Serena Spa such as the HydraFacial or go big with the King or Queen for a Day offer.
The former is a non-invasive, painless procedure that consists of a cleansing, exfoliation and gentle peel as well as utilizing extraction and hydration techniques. The therapy rids the skin of excess oil and exfoliates dead skin cells while infusing the skin with antioxidants, peptides and hyaluronic acid. The King or Queen for a Day package features the above treatment (80 minutes) and a complimentary 25-minute tension massage, Champagne and 20 percent off a meal from the spa's lunch menu. If you'd like a longer massage, upgrade to the full 50-minute option.
Contact the hotel at 760-776-1234 to book your stay and spa packages.