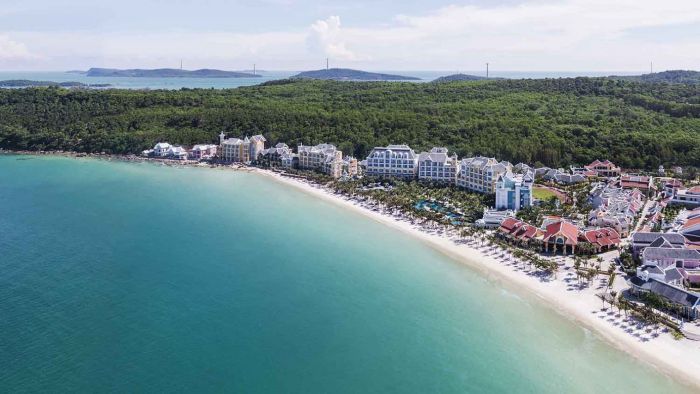 Photos Credit: JW Marriott Phu Quoc
Just off the Cambodian coast, in the picturesque Gulf of Thailand, is the Vietnamese island of Phu Quoc. For years one of the country's best kept secrets, Phu Quoc's popularity has soared recently as tourists discovered its pristine beaches and azure waters.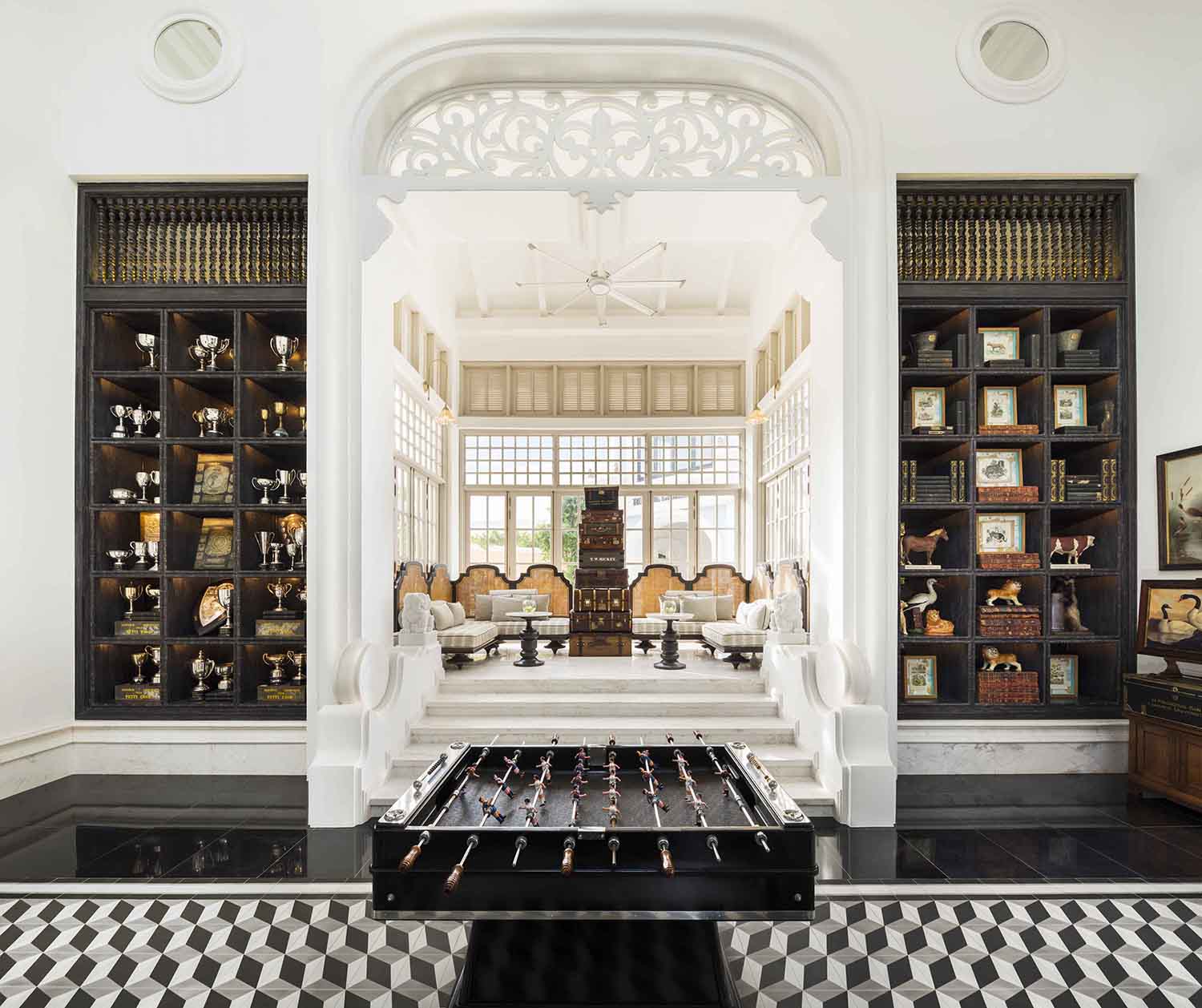 But with the arrival of a new luxury resort, Phu Quoc's reputation is set to rocket even more, because this is luxury resort like no other. The JW Marriott Phu Quoc Emerald Bay has only been open for a few months, yet has already clinched the award for Asia's Leading New Resort—surely the first of many accolades that'll be piling up.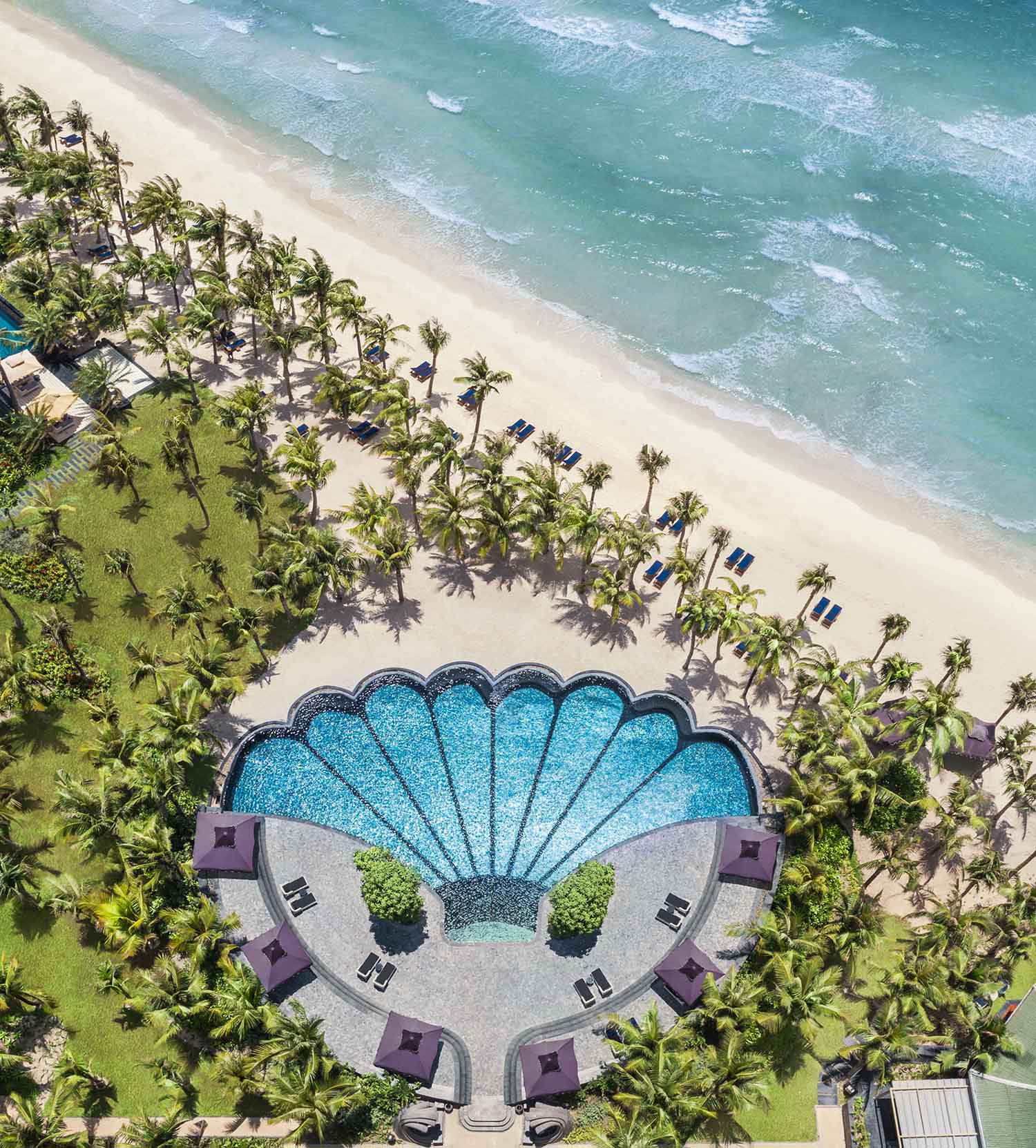 The JW Marriott Phu Quoc will "stretch the very boundaries of your imagination," according to The Telegraph, and after spending five magical nights there this summer, I'm inclined to agree. It is without doubt the most spectacular resort I've visited, and the style, flair and attention to detail is like nothing I've seen before. Here's why.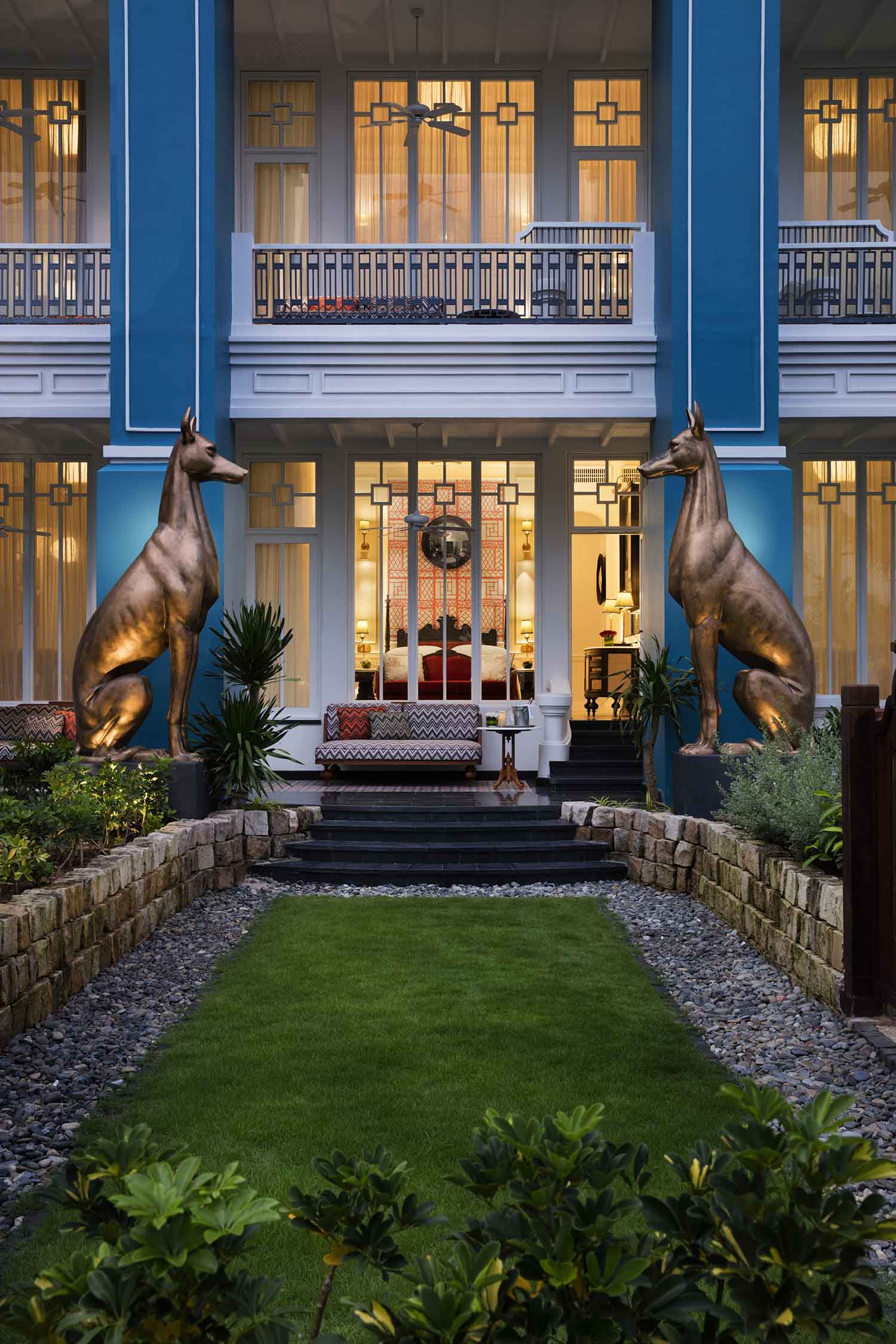 Style & Ambiance
To explain why this place is so special, you need to examine its backstory. While some hotels have themes, the JW Marriott Phu Quoc has its own mythology; designed by the famed U.S. interior designer Bill Bensley, the inspiration behind the resort is the fictional Lamarck University. While the academy flourished in the early 20th-century (so the story goes), it was abandoned for decades and the elegant campus stood sad and empty before the hotel owners restored the buildings.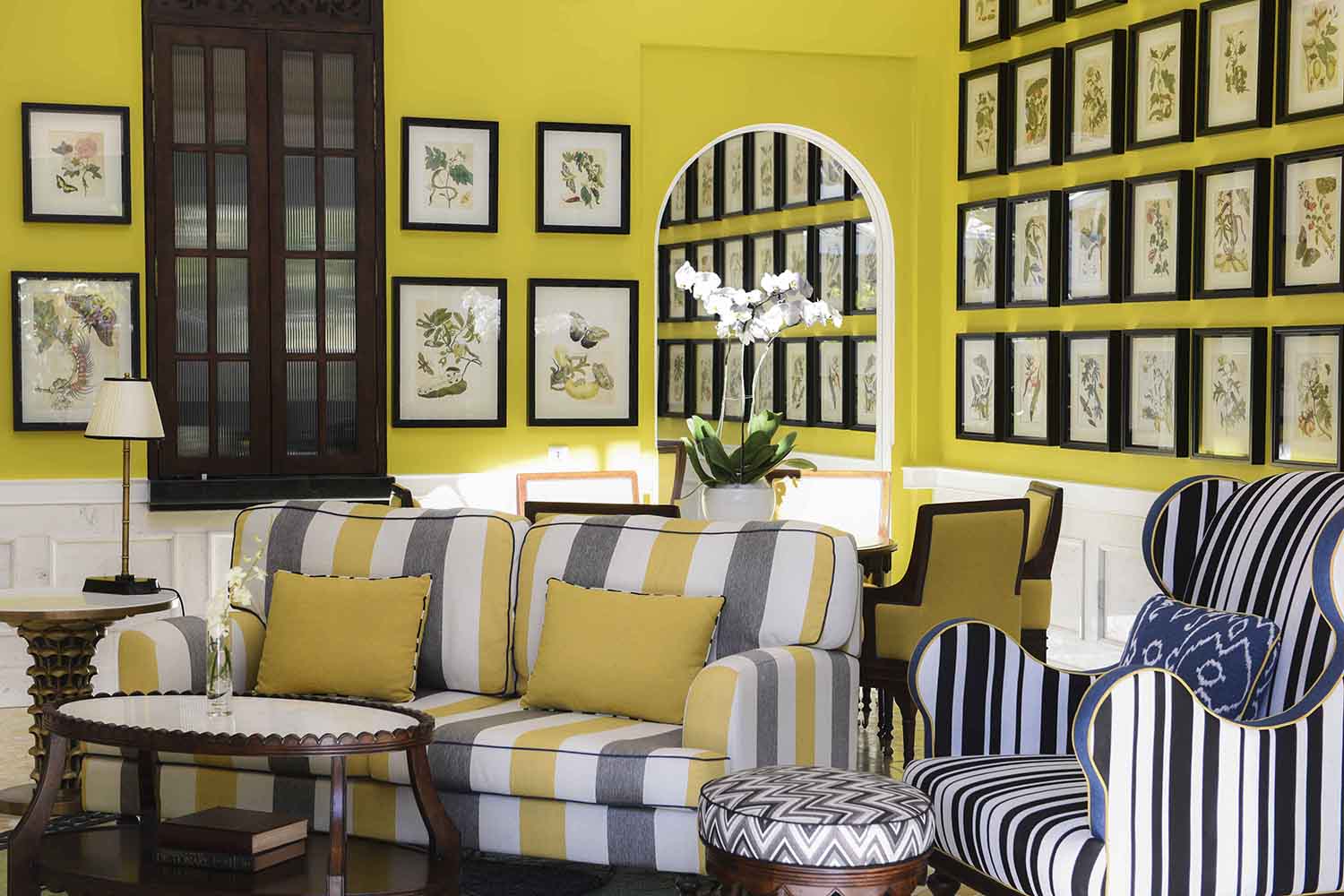 Because the inspiration is a school, each building is named after a faculty (there's the Department of Agriculture, the Department of Physical Education, etc.) and the hotel is full of antique academic paraphernalia. You can skim through books from the 1800s, admire old sports trophies that the university "won," and gaze at historic school photos. There are vintage suitcases stacked up that "belonged to old pupils" and personal possessions like blazers and comic books that were "left behind." It's fascinatingly compelling, and you'll have to keep reminding yourself that Lamarck University never actually existed.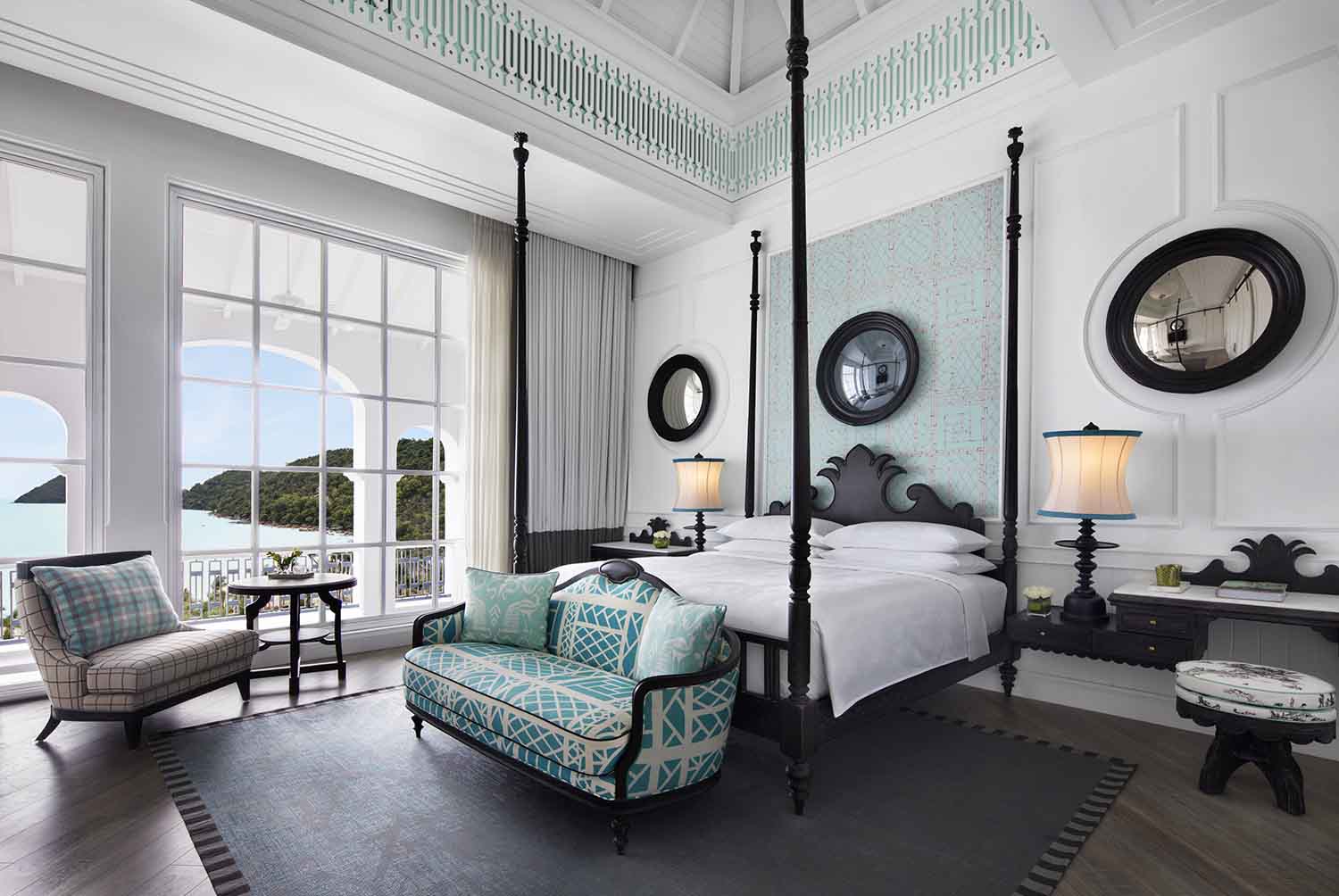 The bedrooms are big, bright and splendidly sophisticated. Every room is unique and decorated with the finesse that has become Bensley's trademark. Each room has a mini refrigerator, coffee maker, flat screen T.V. and writing desk, and most have lovely bay views. Room service is available 24 hours a day. Marble bathrooms boast large tubs, lighted makeup mirrors, luxury toiletries and robes and slippers.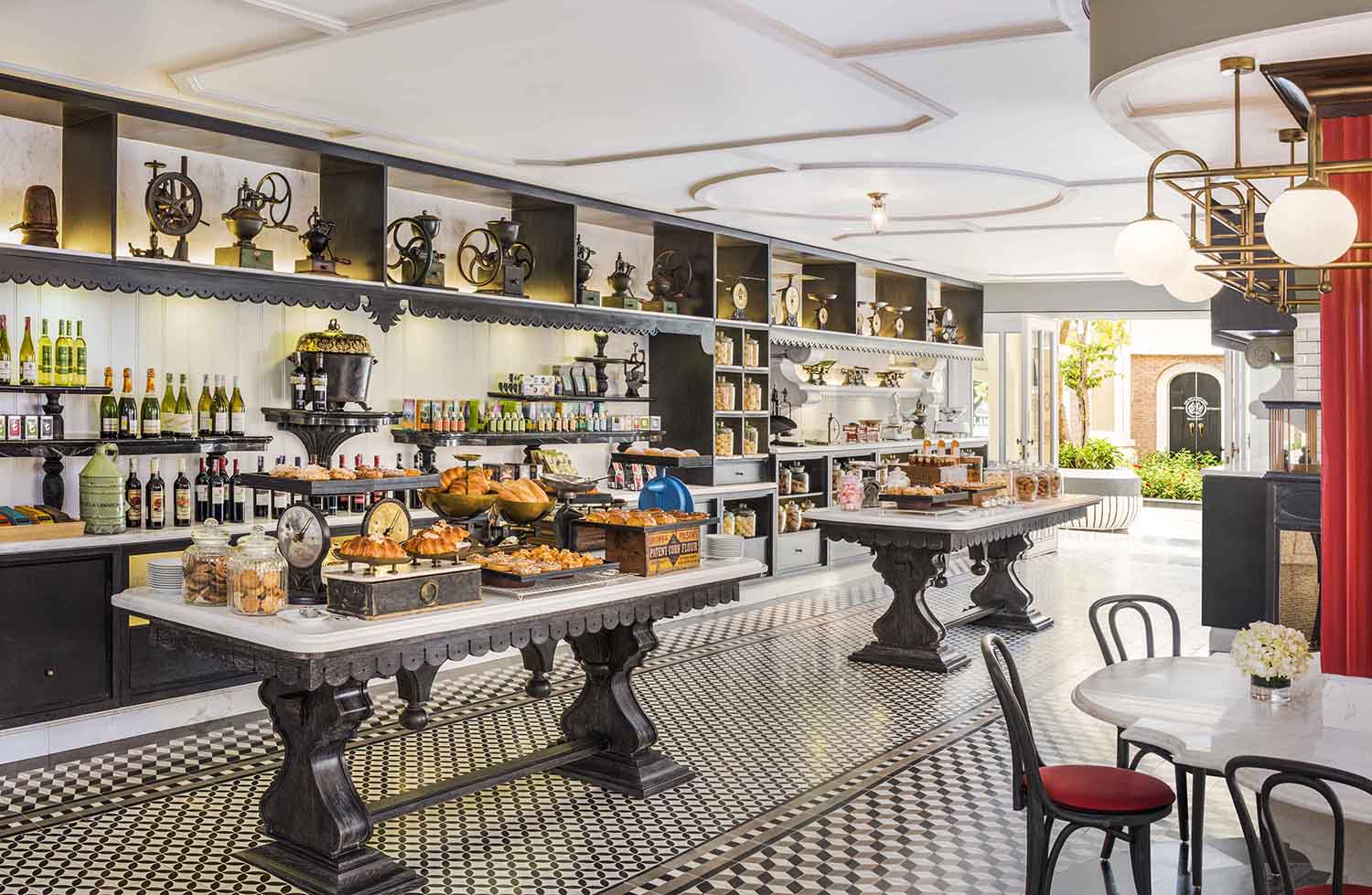 Food & Drink
The main restaurant at JW Marriott Phu Quoc is the enormous Tempus Fugit (Time Flies), which provides traditional Vietnamese, Japanese and French food. The buffet breakfast is served here too, and is a great spot to sip your coffee while gazing out at the surf. Red Rum is the beachside grill, where you can feast upon fresh-caught seafood and delicious local produce while enjoying the ocean breeze.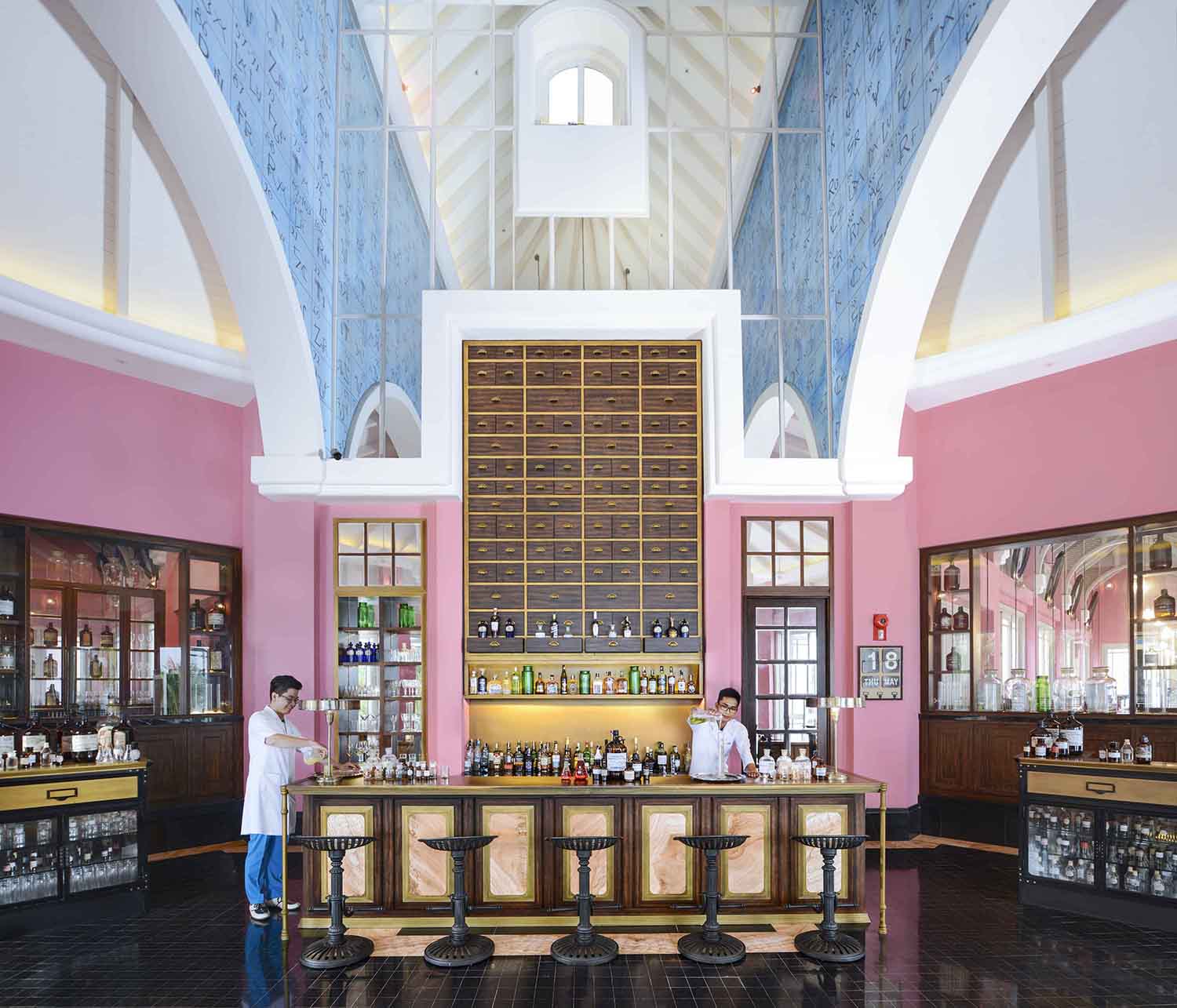 For drinks, head to the Department Of Chemistry, where you can watch the resident "chemists" show off their mixology skills as they knock up cocktails. This stylish bar is the place to come for happy hour, where you'll be serenaded by an excellent live band. You can dine here too, and enjoy your dinner outside on the beautiful Emerald Bay, or inside, reclining on cushions. There's a France-themed cafe for lighter bites, French & Co, where guests with a sweet tooth will enjoy the heavenly pastries and cakes.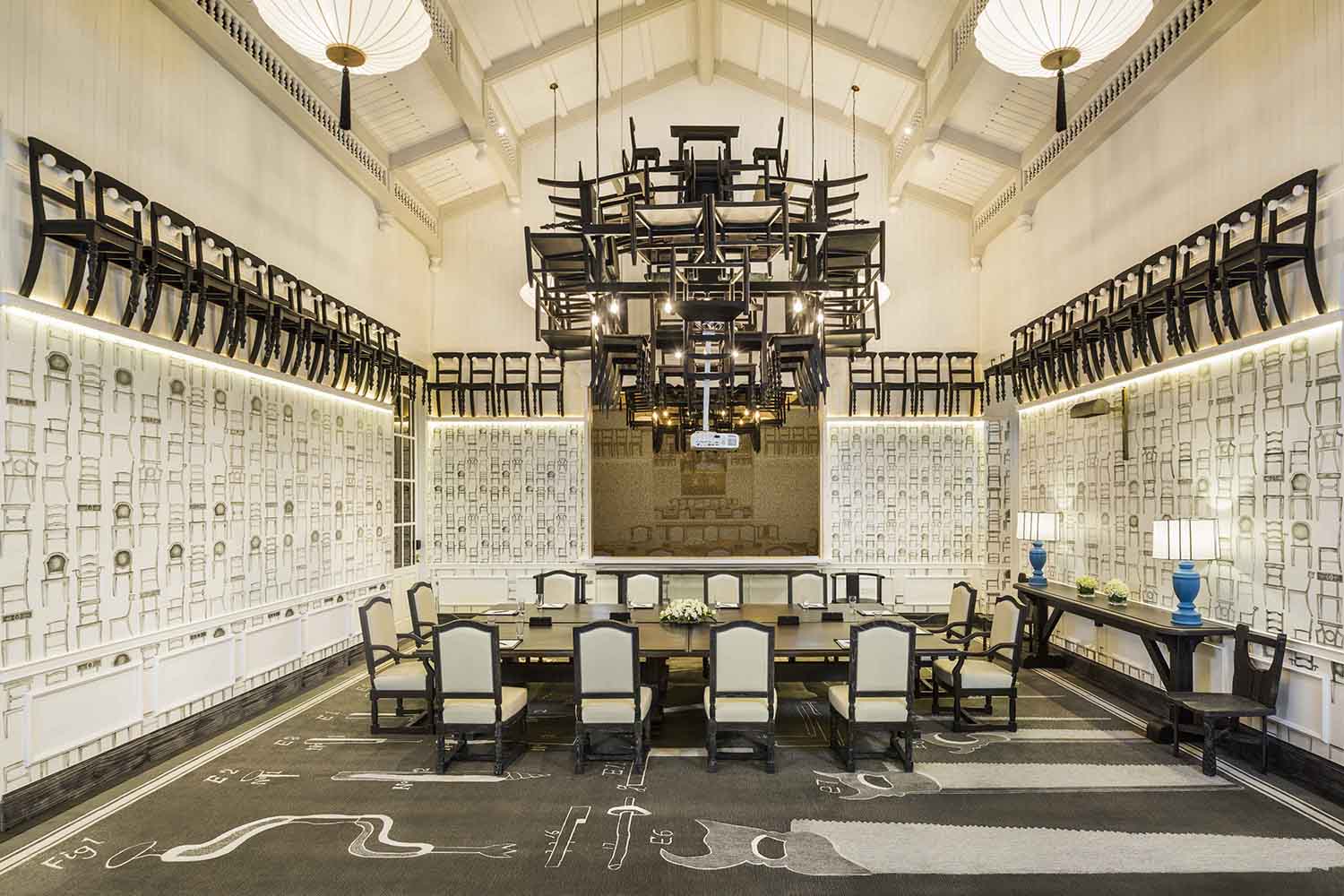 Services, Facilities & Activities
The service at JW Marriott Phu Quoc is exceptional, and the bright, smiling staff seem genuinely happy to work in such a stunning setting. Rue de Lamarck is the main street on the resort, and among its colorful buildings you'll find boutiques, the spa, the gym and the French cafe. Popping into the Chanterelle Spa is a must, even if you're not planning on any treatments; with a fitting Alice In Wonderland theme, exploring this fantastical oasis and its chic nooks and crannies shouldn't be missed.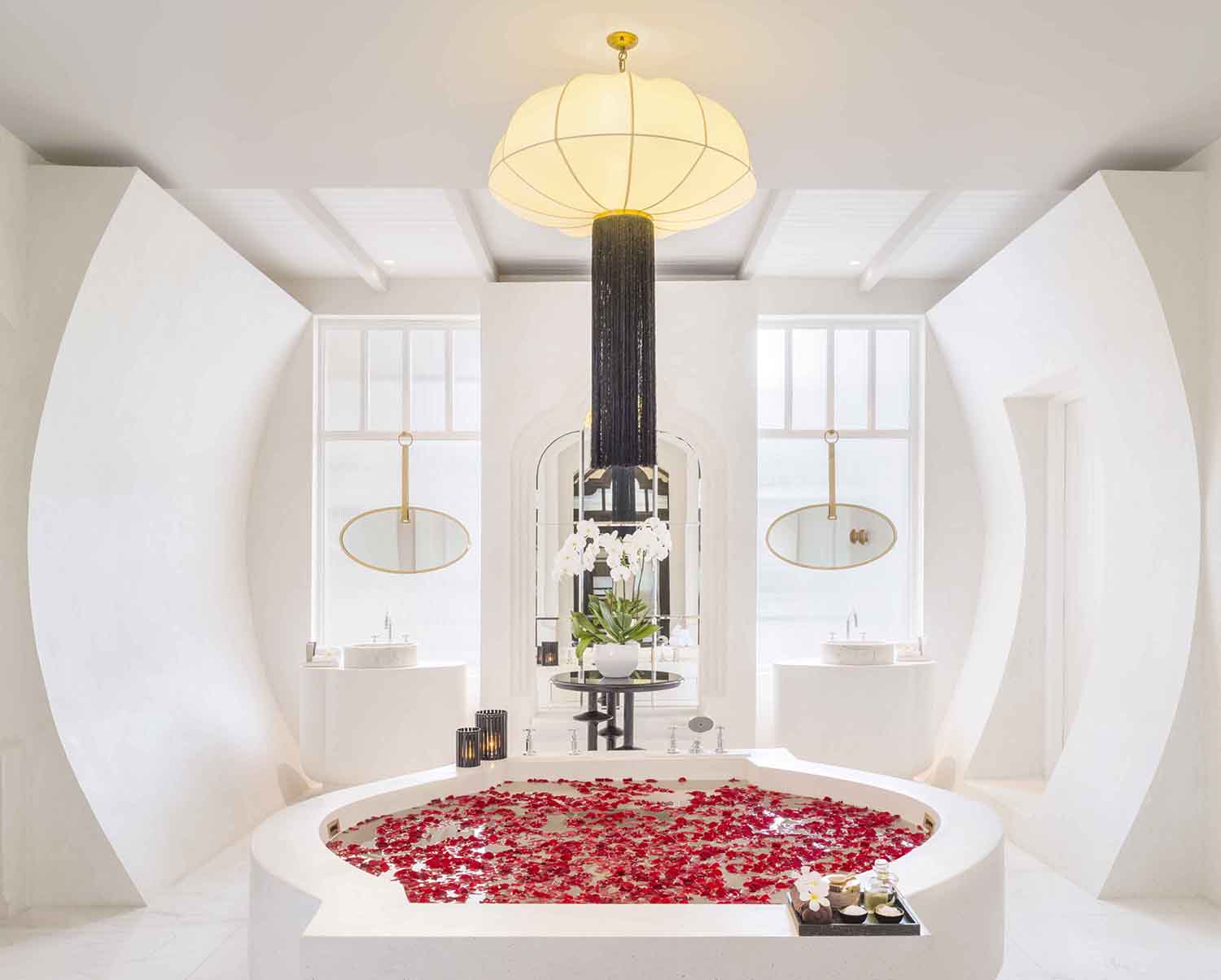 Choose from Ayurvedic treatments, body scrubs, body wraps, couple's massages, facials, hair and scalp treatments, massages, manicures and pedicures, and paraffin hand treatments, to name just a few. You can also take advantage of the plunge pools, steam room and therapy baths.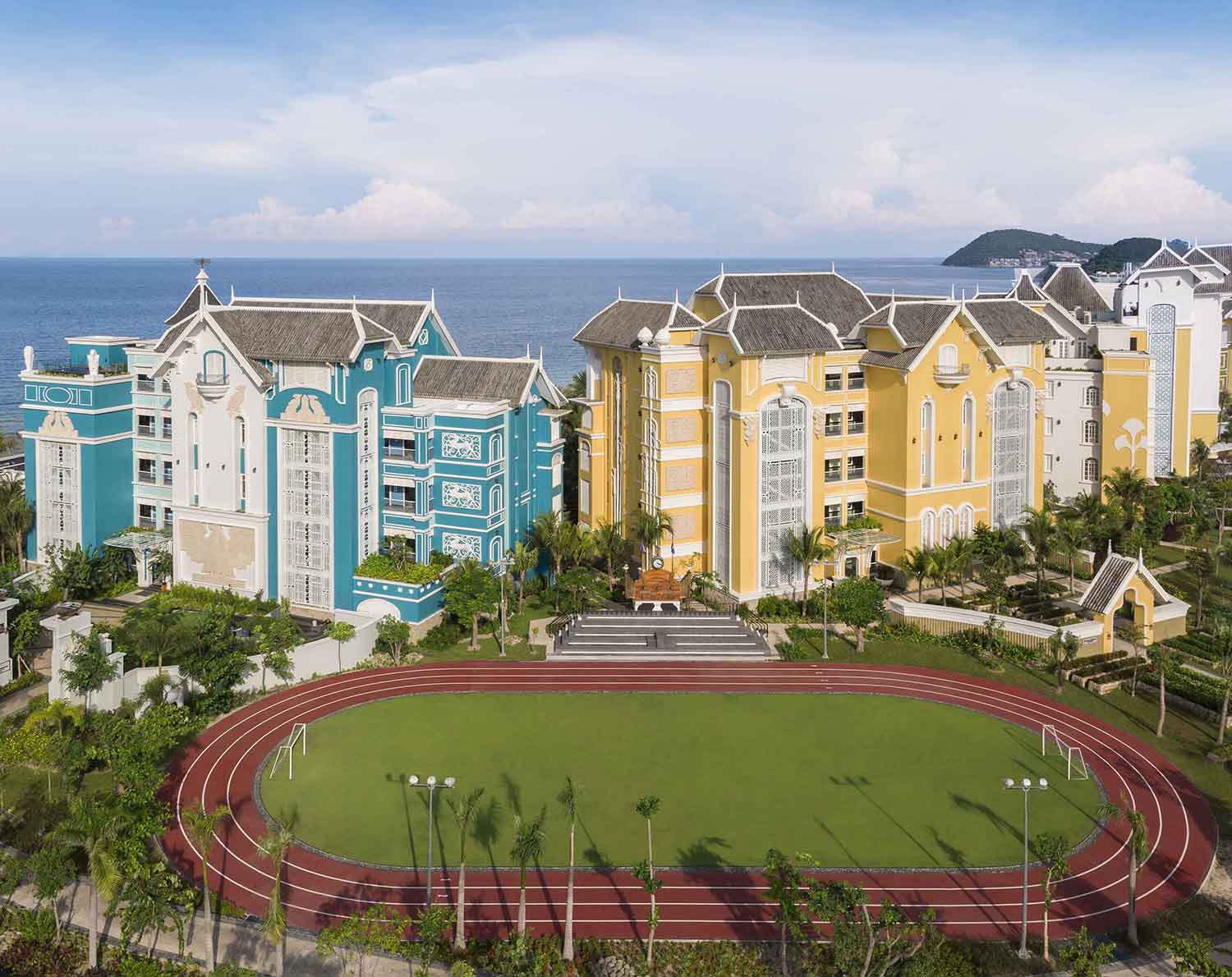 There's a smart gym too: the Department of Physical Education. Here you can work up a sweat on the cardiovascular equipment and free weights, or alternatively take part in a complimentary fitness class. For runners, there's even an athletics track where you can do a few laps. For something a little more entertaining, you can try out the quirky beer yoga and surf yoga, or just take a dip in the seashell shaped pool.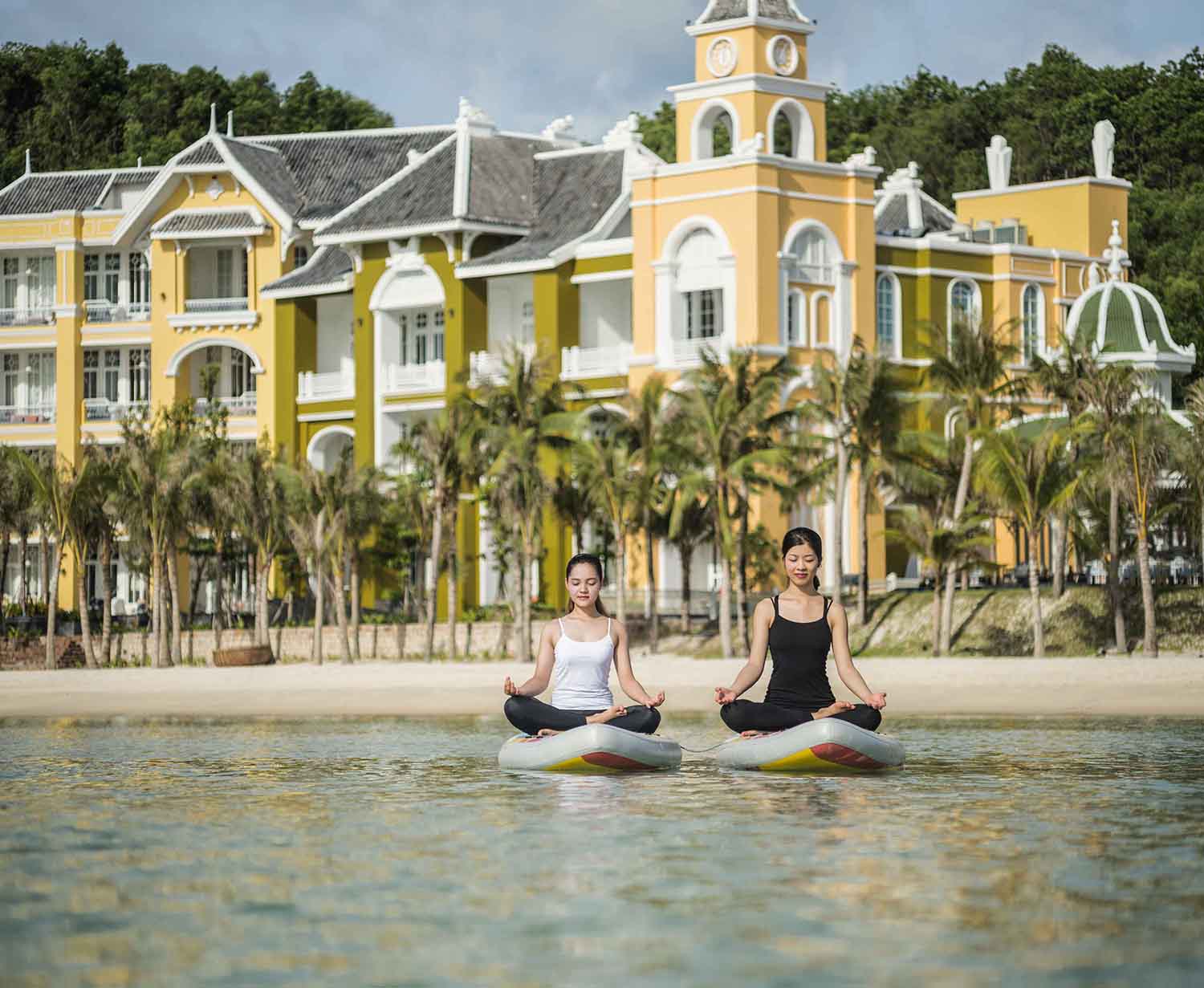 Guests arriving are given an itinerary of the week's activities—though unlike school timetables these are, of course, optional. Given the nature of the activities however, many guests will want to opt in: you can test your cocktail making skills with a mixology class, have a go at making traditional Vietnamese lanterns, or improve your culinary skills with a cookery lesson or pastry master class. If you find it hard to laze around all day, you certainly won't be bored here.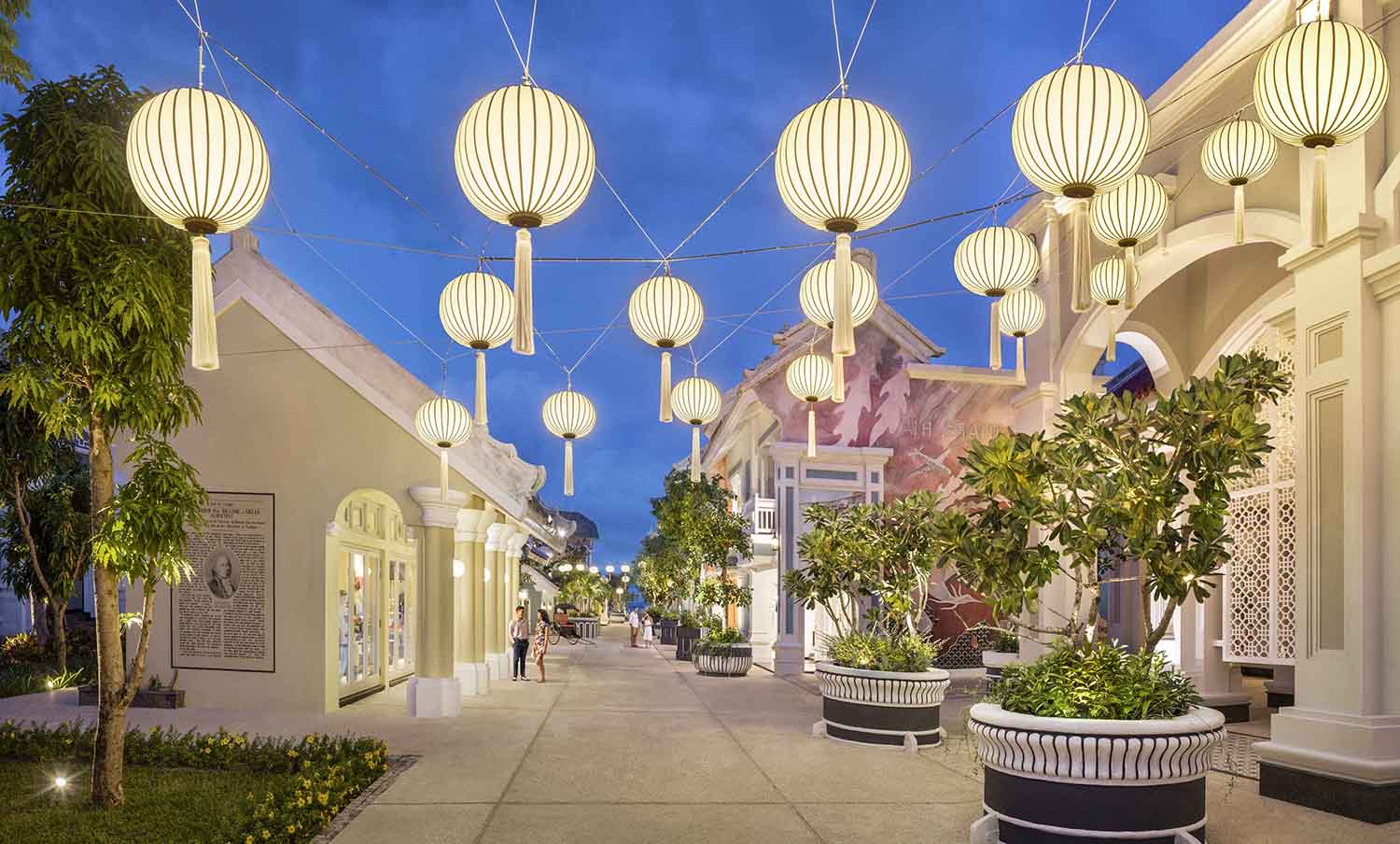 From a business standpoint, things are no less impressive. While meeting areas aren't generally the most inspired rooms, here they're just as spectacular as the rest of the resort. There are intimate meeting rooms for small seminars and remarkable ballrooms for corporate galas, all decorated in an individual, dramatic style (i.e. stacked chairs hanging from the ceiling!).
Verdict
The JW Marriott Phu Quoc truly is a resort in its own class. Impeccable style, gorgeous locations, luxurious facilities and an entirely unique theme make this resort a game changer, and not just in Asia. The hotel has a lot of fun developing its university backstory, and as a result the whimsically relaxed ambiance is a breath of fresh air for such a top-end hotel.