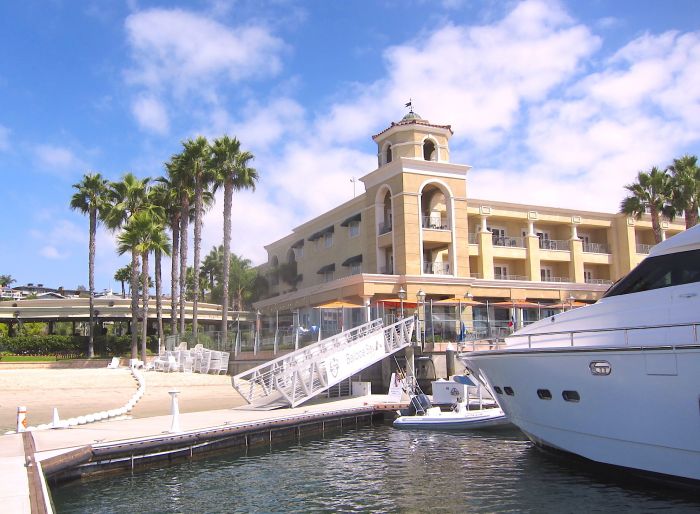 Photos Credit: Michael Reiss
Think quintessential Southern California, and Newport Beach comes to mind. From sun, surf, sand and water, to yachts, cottages and mega-mansions, this small strip of pricey coastal real estate has something for everyone. Boasting the world's largest small-boat harbor, there is ample opportunity to paddle, kayak, sail or cruise, even if it's just for the day.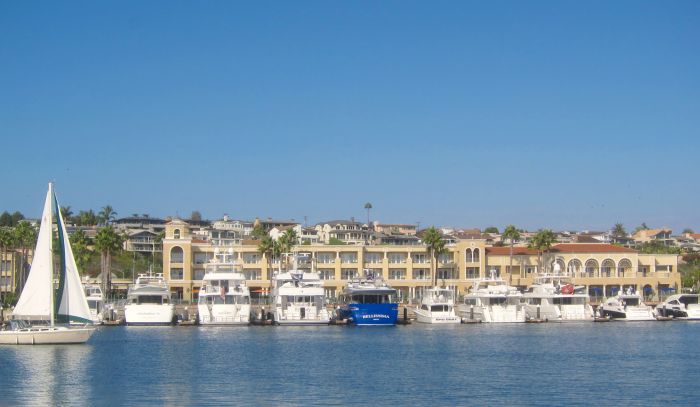 Think of the ultimate getaway, and the Balboa Bay Resort comes to mind. As the only AAA Four Diamond waterfront resort in Newport Beach, this Meritage Collection property is the ideal spot to experience all that the coast has to offer. Just entering the spacious lobby with its wall of ocean blue reminds you that your waterside adventure is about to begin.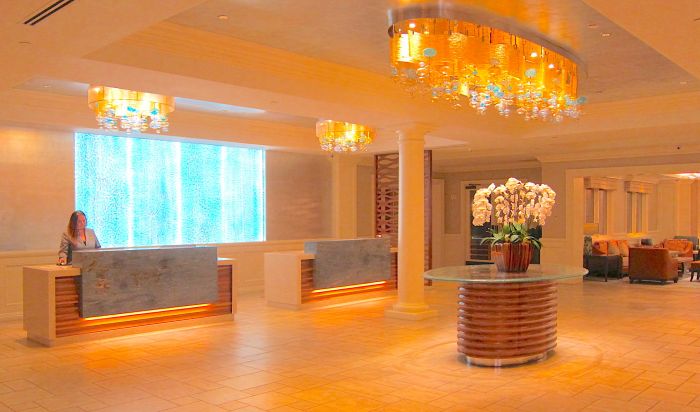 The newly refreshed rooms are large, bathed in soothing sea tones and outfitted in comfortable, contemporary furnishings, perfect for bayside lounging. Amenities include robes, slippers, toiletries by Fresh, a California premium bottle of wine, Keurig coffee and tea service, electronic lighting panels and a desk set up for multiple digital devices. Step out on your bay-front room patio to enjoy the unobstructed view of the bay, yachts, Lido mansions and waterside activity. It's tempting to stay in as you watch the world go by, but the resort beckons with plenty of activity on offer.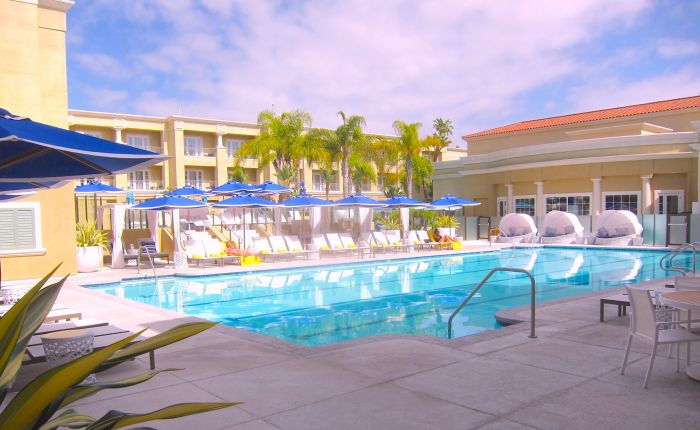 A well-equipped gym and Olympic-sized pool with lounging cabanas will keep you fit. Your concierge will assist you with all manner of watercraft rentals and complimentary shuttle service to nearby ­­beaches. An upscale boutique will fill in your resort wardrobe, and Blend, the gourmet coffee shop, will make your favorite Starbucks drink. The full service spa, The Spa at Balboa Bay Resort, awaits your indulgence with expert deep tissue massage on offer to sooth those water-weary muscles.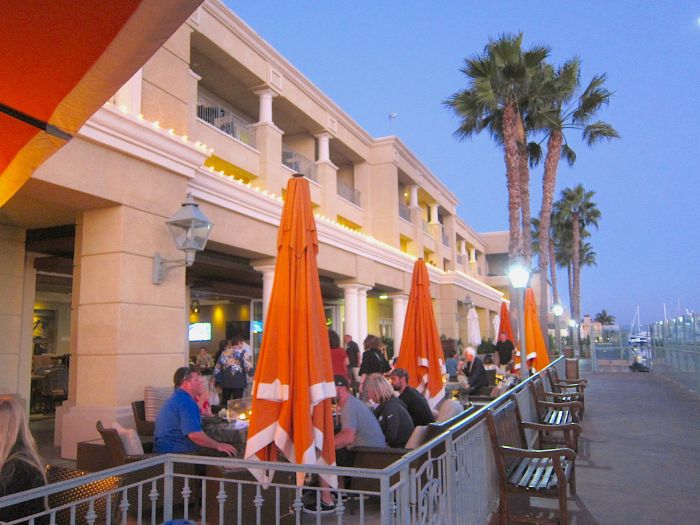 The resort includes several dining options that are popular with guests and locals. A&O Kitchen is their trendy gastropub serving small bites, as well as a wide selection of tempting tastes, creative cocktails, wine and craft brews. The fire pits and weekend live music make this waterfront location—with a huge wrap around patio—an ideal spot to mix, mingle and savor the sunset.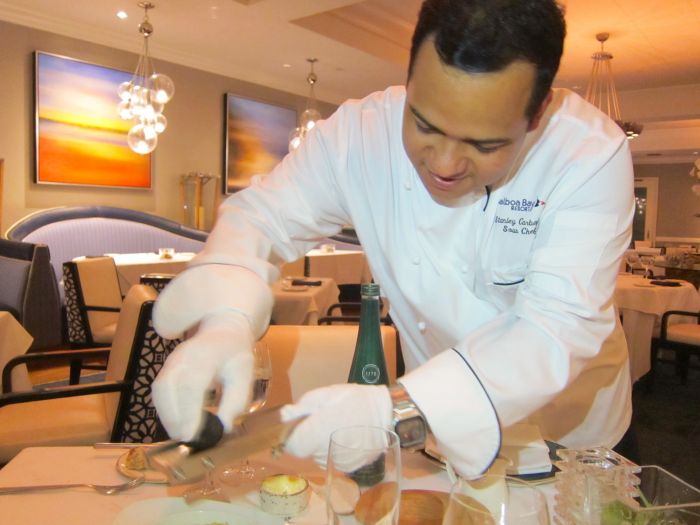 Waterline is Balboa Bay Resort's fine dining venue. Choose the casually chic, white table cloth interior or the outdoor, bay-front tables with water and yacht views for your special evening. Chef Rachel Haggstrom sources the freshest ingredients from the finest purveyors to ensure a memorable water-to-table dining experience.
At Waterline you might start with their House Roll Lobster, Avocado, Cucumber, Soy Paper with Chipotle Dipping Sauce and Yuzu Soy Vinaigrette. The sauces are smartly served on the side, so you can savor the perfectly-cooked, succulent lobster without it getting overpowered by other ingredients. The Braised Short Rib and Mushroom Cannaloni with Foie Gras was unctuous and ethereally airy in both execution and flavor. The John Dorry with Bok Choy, Shitake Mushrooms, Spiced Peanuts, Rice Cake, and Thai Curry Sauce was expertly prepared and assertive enough for any Asian cuisine aficionado.The ­Truffled Cream Corn with Percornio was luscious and bursting with black summer truffles. The Foie Gras Ice Cream Sunday with Candied Rhubab, Basil Coulis and Vanilla Shortbread was the perfect ending to this decadently delicious tour de force.
With the change of seasons your menu will change, but whatever she creates, Chef Rachel will surprise and delight you with gourmet bayside dining.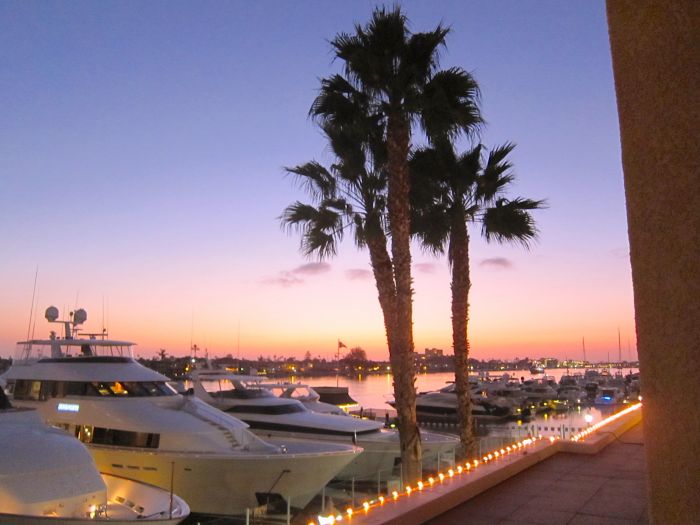 While you may know the way to San Jose, and you may whistle California Dreaming, here you can experience the best of Newport Beach and quintessential California.