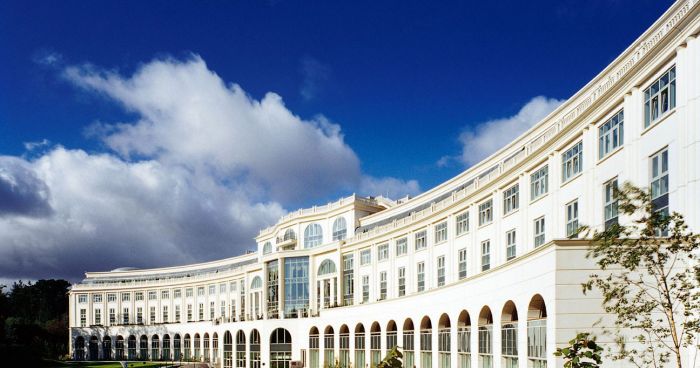 Photos Credit: Powerscourt Hotel
Just a half hour drive from Dublin, Powerscourt Hotel is located in some of County Wicklow's most beautiful countryside. Set among the spectacular Powerscourt Estate, this eponymous hotel looks out across a rolling, wooded valley onto the iconic Sugar Loaf Mountain. Spacious, elegant and idyllically secluded, this hotel is arguably the best in Ireland, not just County Wicklow.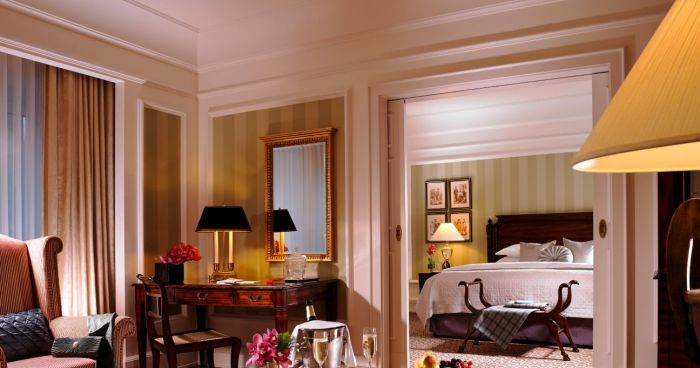 Rooms & Facilities
The interior is grand and stately—think polished, dark wood, showy chandeliers and huge ornate windows—but the ambiance is unpretentious and laid-back. The hotel gardens are gorgeous, with formal landscaped lawns breaking into a forest of birch and beech trees, so you don't even have to leave the grounds to enjoy a country stroll.
Rooms are huge, boasting enormous separate dressing rooms and gleaming marble bathrooms, complete with TV screens in the mirrors—perfect if you fancy catching up with your favorite program while having a soak. Ask for a mountain-view room if you want to look out onto sweeping vistas of Sugar Loaf Mountain.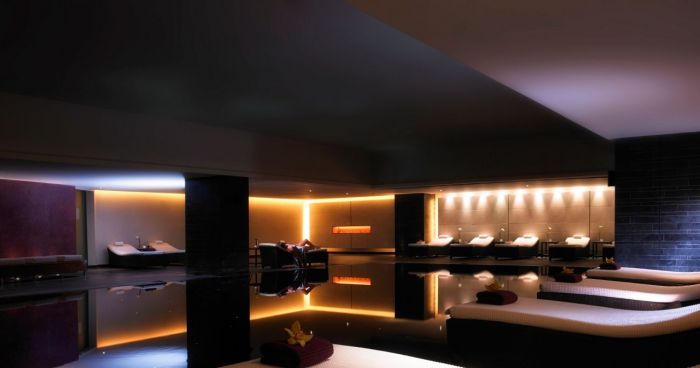 Staff members are just as warm, courteous and accommodating as you'd expect from a five-star hotel, and are more than happy to go the extra mile (when I left some shoes and trousers in my bedroom, they offered to courier them over to me).
The ESPA spa is easily the best place for pampering in County Wicklow. This huge, two-floor spa has world-class facilities and an extensive range of indulgent treatments; it's the perfect place to come to recalibrate after hiking Sugar Loaf Mountain. Go for a swim in the 65.5-foot heated pool, which is lit with Swarovski crystals, then head into the thermal suite for a steam. There are 20 treatment rooms where you can enjoy some meaningful rest and relaxation in pristine stone, slate and wood surroundings. If you feel like a workout, the state-of-the-art gym offers a large range of cardio and resistance equipment by Technogym.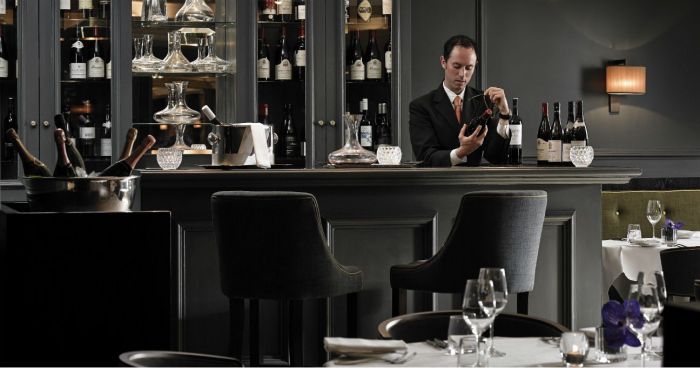 Food & Drink
To sample the best of Irish fine dining, head to the hotel's Sika restaurant. With recent accolades from the Irish Restaurant Awards under its belt—including Wicklow's best restaurant and best wine experience—Sika has been busily carving out a name for itself as one of the stalwarts of the Irish culinary scene.
The food here is an amalgamation of modern and classic; traditional dishes are served with an effective and stylish contemporary twist, and the restaurant itself doesn't slack on the decor front either. Floor-to-ceiling glass walls take full advantage of Wicklow's rolling hills and mountains, allowing diners to admire sweeping pastoral panoramas as they eat.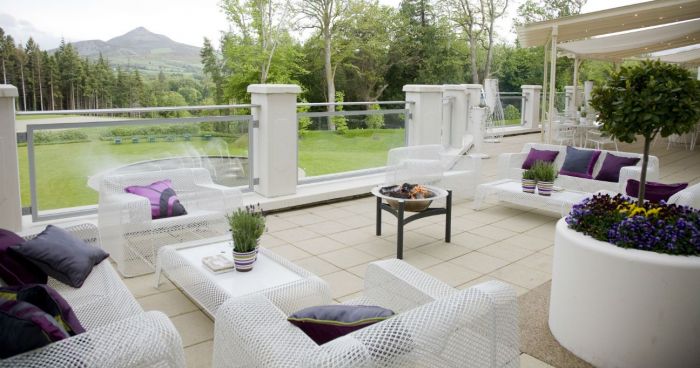 There's a strong emphasis on local ingredients, from vegetables and meat, to golden Wicklow rapeseed oil, as well as seasonality, and the extensive wine list will satisfy even the most discerning connoisseur. Popular starters include Kilkeel harbor lobster with coriander, salted peach, charred cucumber and lobster oil; and roasted tomato soup with cured egg yolk and Parmesan gel, basil crumble and oregano oil. A signature main is Irish organic salmon with Glendalough gin-infused cucumber, asparagus, sorrel and saffron hollandaise.
For vegetarians, the delicious butternut squash, red quinoa, broccoli florets, pickled shallot rings and tahini sauce will definitely hit the spot. Be sure to leave room for dessert, however! There are several delicious options, but the hotel has become famous for one in particular. The chocolate sphere with meringue, milk foam and chocolate sauce is sublime; as the chocolate sauce is drizzled over the sphere, the chocolate melts away to reveal a crispy, chewy meringue underneath.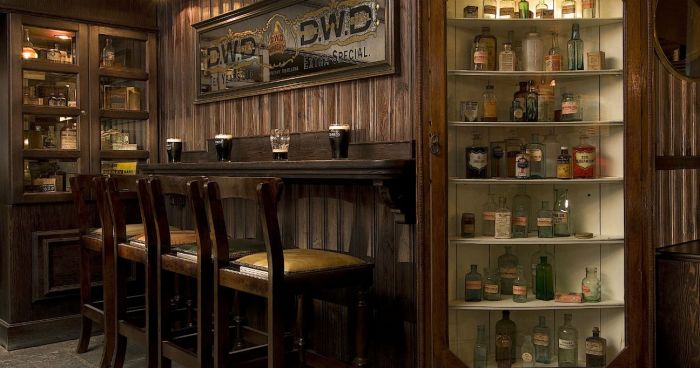 For a post-dinner drink, there's McGill's. Ireland is famous across the world for its traditional pubs, and if you're looking to make like local, McGill's pub is the best place to enjoy the craic. Built and designed by The Irish Pub Company, and with a friendly, laidback ambiance that breeds a culture of conversation, McGill's is about as authentic as it gets. Sip a pint of Guinness while enjoying excellent live music, and take some time to admire the interesting trinkets and memorabilia that adorn the walls and bar. Popular with locals, McGill's is frequented enough by tourists that the staff are well-versed in catering to visitors' fancies; if you've always wanted to pull a pint of Guinness, this is the place to do it!