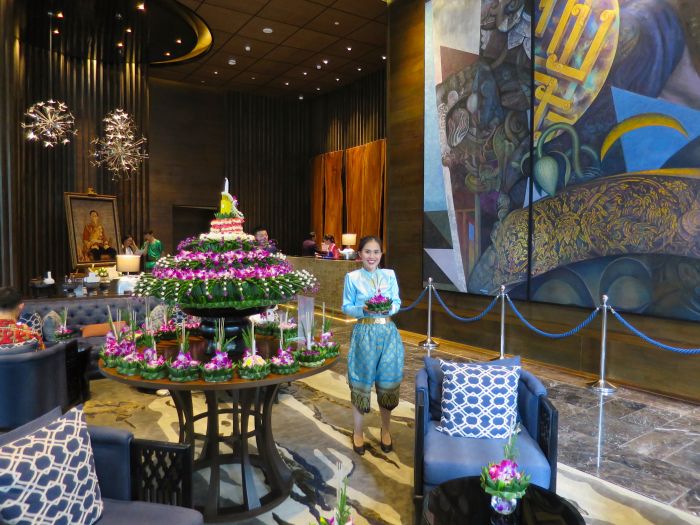 Photo by Michael Reiss
Anyone who has been to Bangkok or is planning to go knows that the Sukhumvit District is the pulse and nerve center of the city. While experiencing this area is a "must" for visitors, staying here can be too much for even the high energy traveler. This is why 137 Pillars Suites and Residences -- situated in the tony enclave of Thonglor was conceived.
Photo by Michael Reiss
Opened in April of 2017, this newly built high rise is a welcomed oasis of sophisticated civility waiting to soothe your psyche. From the Porte Cochere entrance with its smiling staff, you enter a quiet, richly wood-paneled lobby, and you begin to breathe deeply, as you experience the highest level of hospitality that is the Thai sensibility.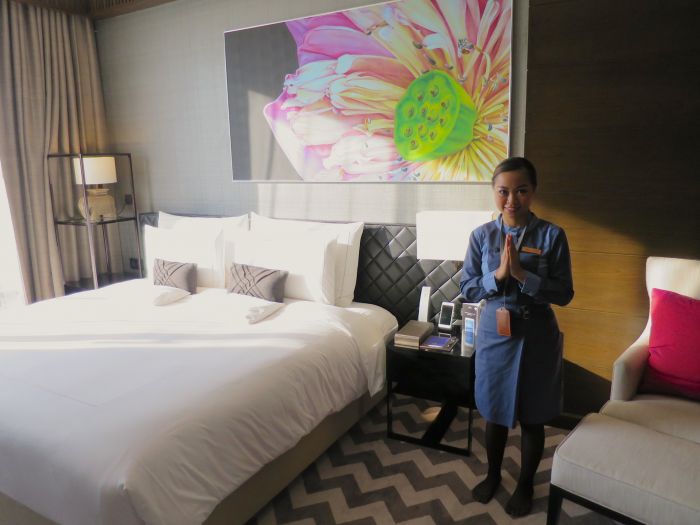 Photo by Michael Reiss
You are accompanied to your suite by your butler, ours was named Gift, and that she was. As she familiarized us with the thoroughly-modern and digitally-advanced workings of our 850 sq. ft. suite, we began to appreciate the detail and design that makes these accommodations unique--even in the competitive boutique lodging market.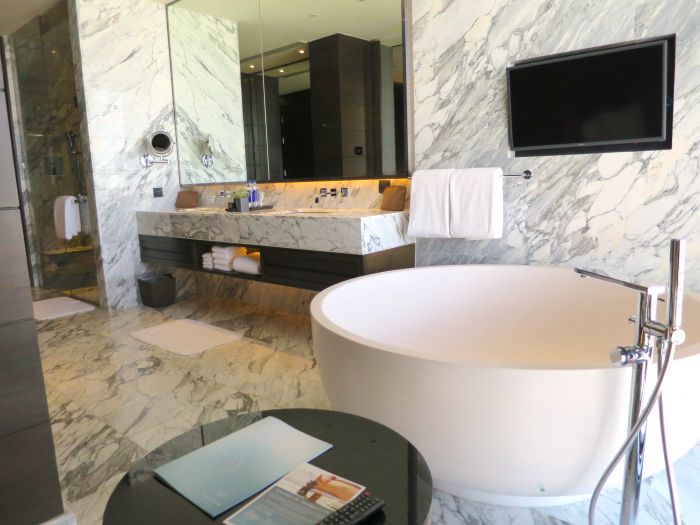 Photo by Michael Reiss
Every need for luxuriating in spacious, stylish comfort has been discreetly addressed. From the high-tech toilets to the mint and jasmine scented Panpuri toiletries, the digital lighting, the pool sized bathtub, the art, the books, the high-end Bose sound system, the coffee and tea selection, the profusion of orchids, the large furnished balcony--- every item is selected for ultimate comfort and enjoyment.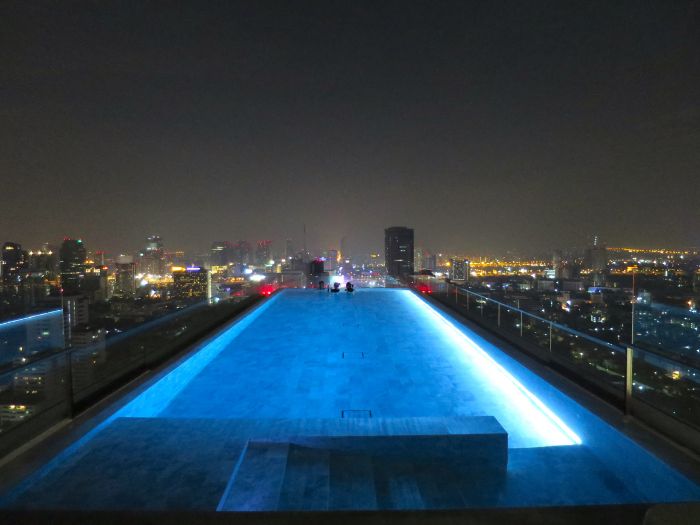 Photo by Michael Reiss
While difficult to leave your suite, the vast array of exclusive suite amenities beckons. The lounge offers all day a la carte breakfast and sunset drinks, the rooftop infinity sky pool and cabana lounge offer 24- hour access to the balmy Bangkok nights under the stars.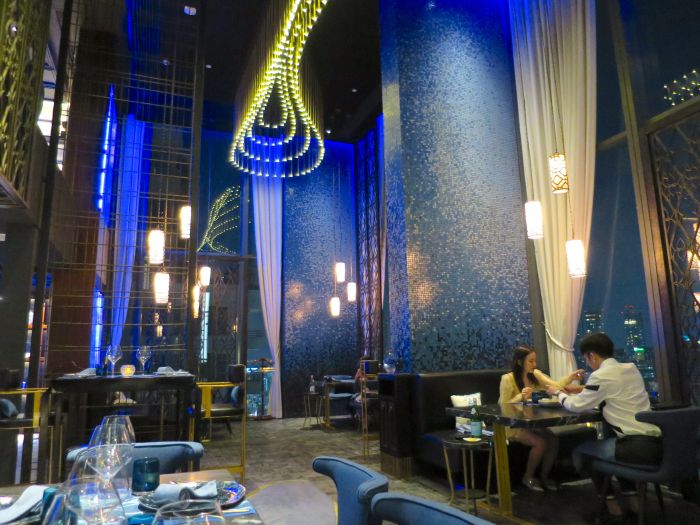 Photo by Michael Reiss
While several dining venues are on offer, an evening at Nimitr will add the perfect taste to a memorable stay. This jewel box space is opulent yet understated and the food mirrors the same sensibility. Refined and rustic dishes prepared using local, regional and international products and techniques, this venue offers a full range of possibilities.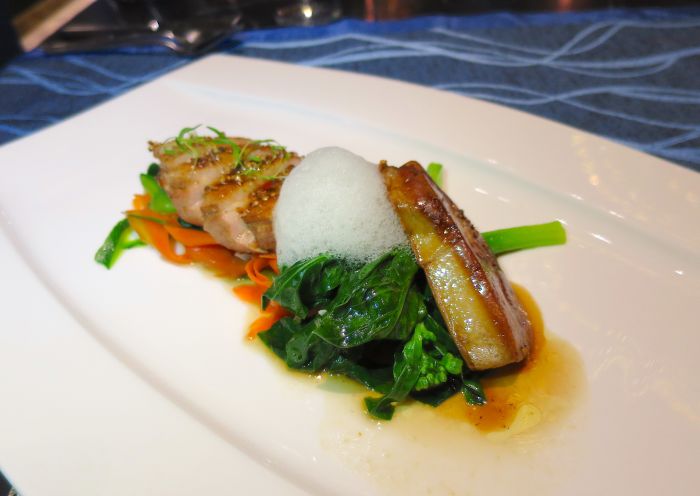 Photo by Michael Reiss
Among our favorite dishes was the Black Pepper Duck Breast with Stir Fry Vegetables, Foie Gras and Soya Pepper Sauce.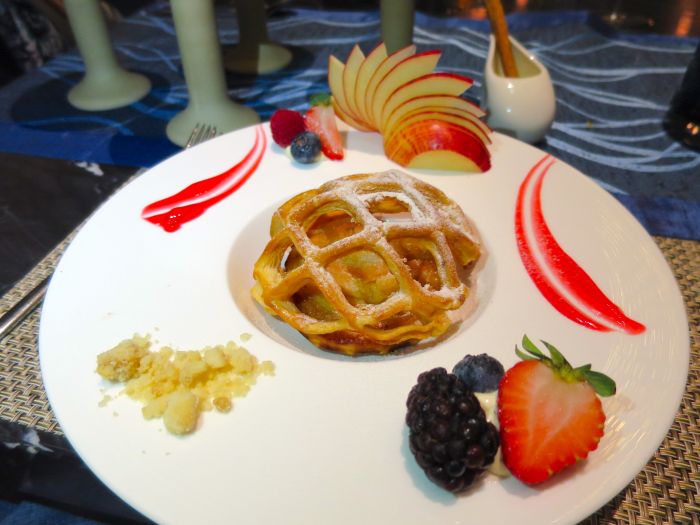 Photo by Michael Reiss
Another favorite dish at Nimitr was the Warm, Crispy Apple Tart for dessert. These were perfectly paired with a California Zinfandel from their extensive, international wine list.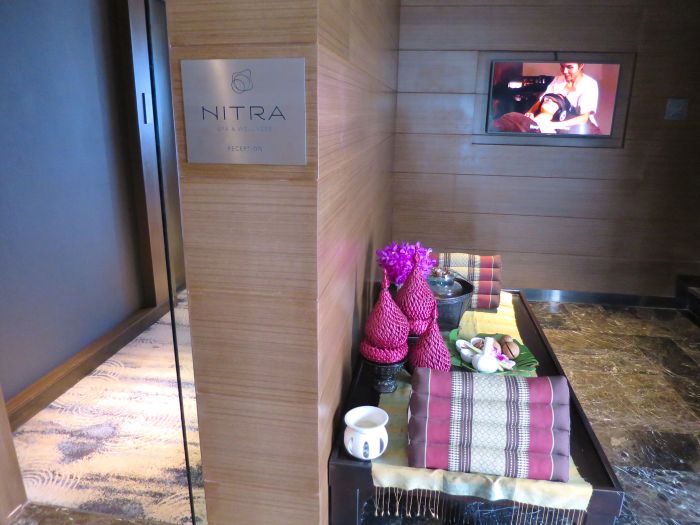 Photo by Michael Reiss
While massage is readily available at almost every street corner, a visit to Nitra Spa is a world apart. The serenely elegant space echoes what is to come, as you prepare for your experience. We enjoyed the Nitra Raya Signature Treatment. This deeply restorative and relaxing treatment combines aromatherapy, massage, Reiki and a hot oil head massage left us feeling like royalty, especially since we could go directly to our suite for a pampering bubble bath prepared by our butler.