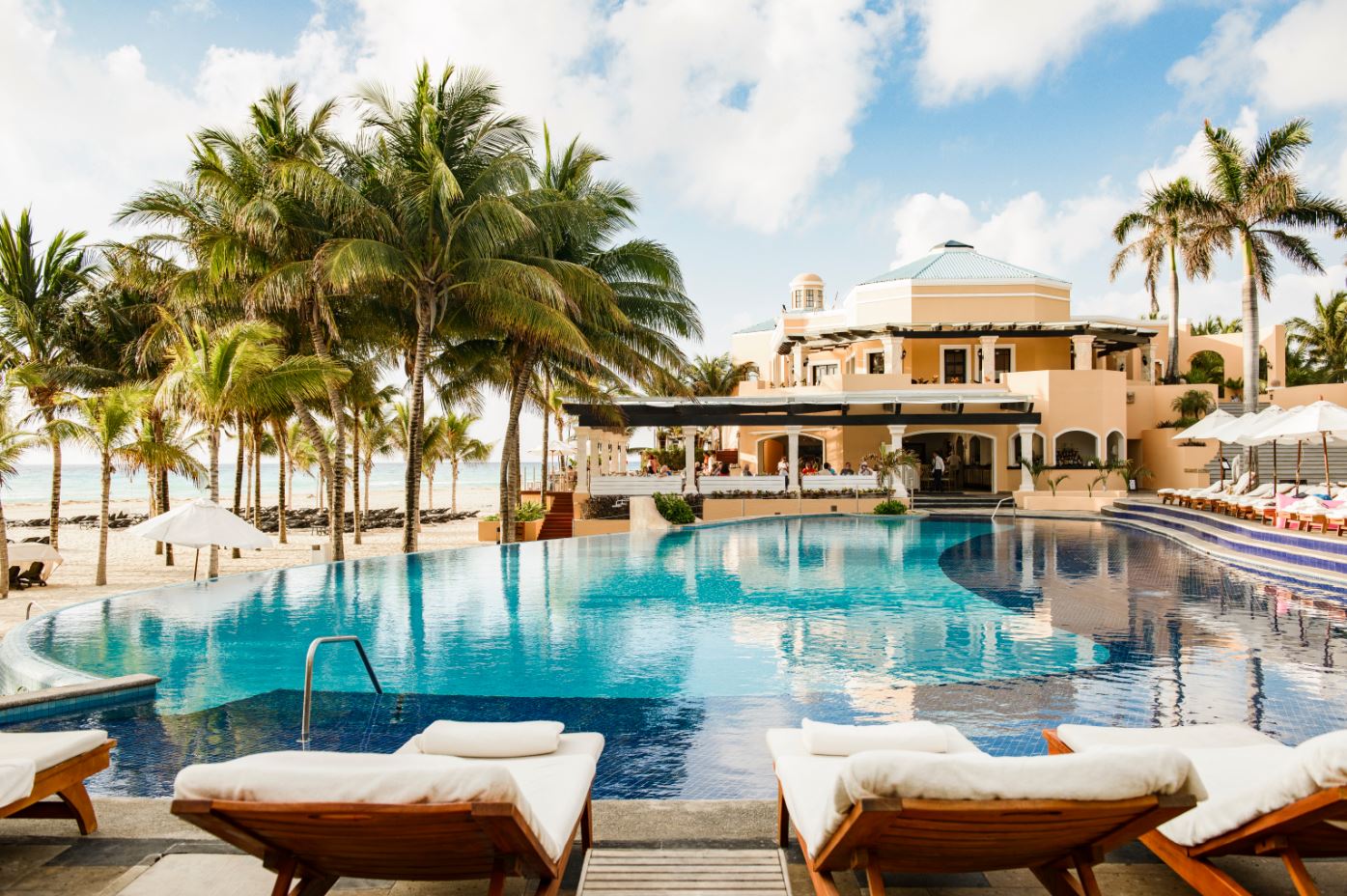 Royal Hideaway Playacar
When it comes to picturesque Playa del Carmen, love is always in the air. Whether you're hoping to plan your upcoming nuptials in a magical place, or simply want to unwind with your one true love in paradise, look no further than the idyllic all-inclusive resort Royal Hideaway Playacar. Located in the heart of Riviera Maya among a stunning white sand beach, gorgeous greenery and plenty of pools to pick from, this captivating hotel makes for an ideal destination wedding venue for any couple seeking the charm and warm hospitality of a boutique hotel combined with the same caliber of impressive bravado of a luxury coastal resort.
From the moment you step foot on property, you can promptly leave your worries and any lingering stress behind you. The exquisite hotel caters to a sophisticated traveler who seeks privacy and tranquility and prides itself on providing a true sanctuary from everyday life. The same leave-it-to-us sentiment applies for couples tying the knot at this magical escape.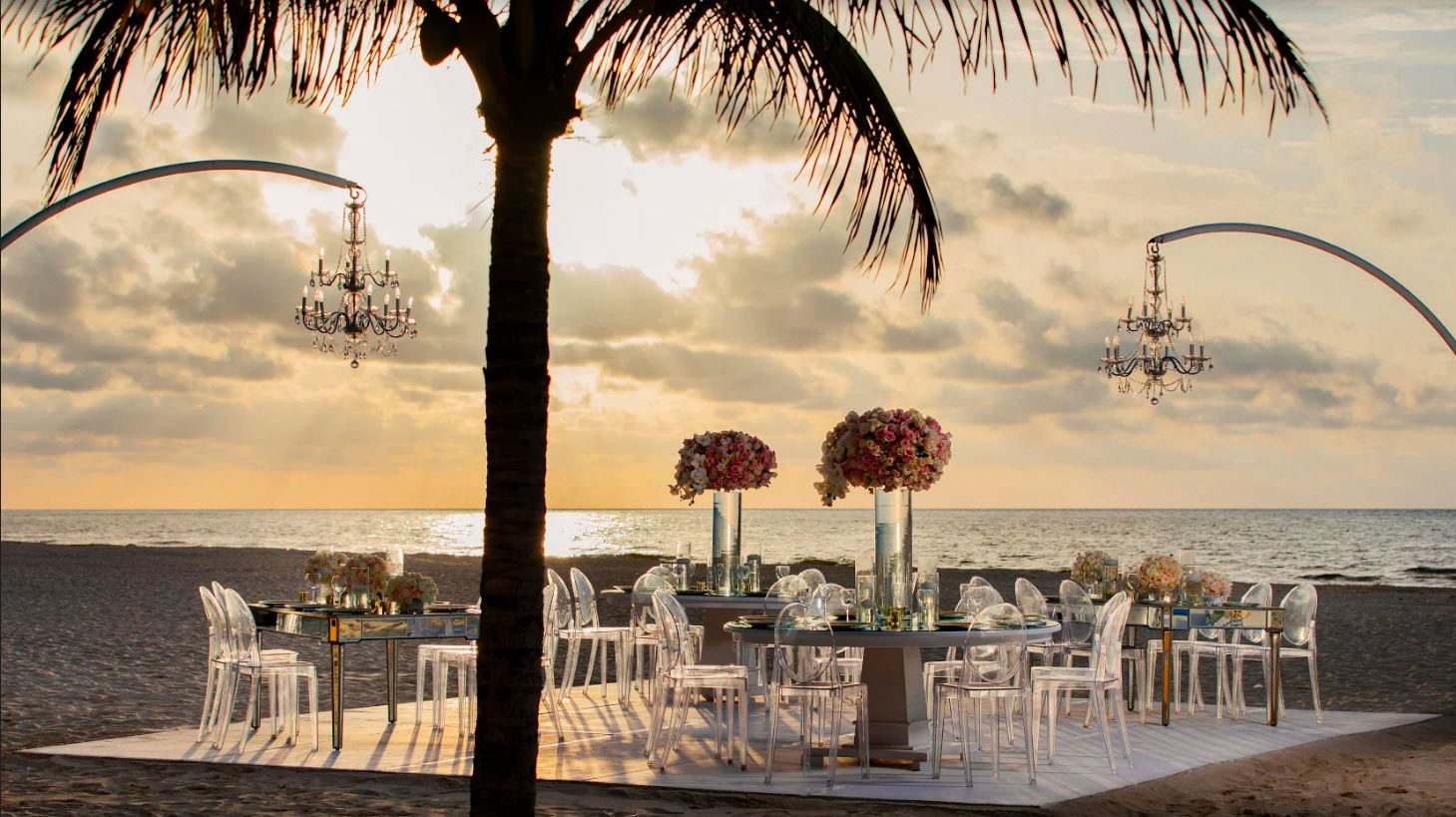 Royal Hideaway Playacar
The resort offers a wide range of comprehensive wedding packages to fit any budget, and takes care of absolutely every detail you could imagine! Abandon any and all bridezilla moments and surrender to a refreshing wedding planning experience that will simply take your breath away.
From chic ceremony decor to fresh flower arrangements and on-site photography, to the mouth-watering vanilla wedding cake, live music, nail appointments, couple's massage and more; every single detail is taken care of by the hotel's very capable (and calming!) staff. Simply pick a package and they'll do the rest--in a truly tasteful and elegant way. From a beachside ceremony to a candlelit dinner under the stars, the hotel can creatively cater to your every wish.
Now you can breathe easy and spend your days relaxing with friends and family, without a wedding planning worry in the world. With 201 charming guest rooms and an incredibly sweet and attentive staff, rest assured that you and your guests will be impeccably comfortable and cared for, while soaking up the sun and enjoying the awe-inspiring amenities.
An adults-only resort, Royal Hideaway Playacar is quietly tucked away among lush green gardens and tropical foliage before spilling out onto the beach; so you'll never be at a loss for a breathtaking photo moment during your wedding weekend. The serene infinity pool is easily the most popular spot for a midday hang or an Insta-worthy photoshoot, and the spa (albeit small, completely transformative) is not to be missed. The brief massage I enjoyed there is now held with such high regard that I use it as the bar that I compare against all other body treatments. For those seeking a bit more activity during the day, work up a sweat playing tennis or borrow a hotel bike and cruise around Playacar and the surrounding areas for a colorful and scenic adventure.
And finally, with six inviting restaurants featuring decadent international cuisine, you'll never go hungry (or thirsty!) with the endless options of divine meals (the seafood is as fresh as it comes!), snacks, treats and beverages available around the clock. Culinary highlights include the five-star Chef's Table dining experience and the elegant afternoon tea.
Royal Hideaway Playacar is one enchanting wedding destination that you and your guests will never forget.