CIVANA Wellness Resort & Spa / LisaDiederichPhotography
Achieve Nirvana at CIVANA Wellness Resort & Spa
The desert has always had an aura of the mystic. A warm, dry, desolate yet strikingly beautiful land that invites all to pause, unwind and be surrounded by the breathtaking mountain scenery. Just outside of Scottsdale and nestled in the Sonoran Desert, CIVANA Wellness Resort & Spa is a holistic wellness resort offering a regenerating experience to all types of travelers. The destination wellness resort – named a top 10 wellness retreat in the country by USA Today 10Best readers – operates on its four pillars: Movement, Spa, Nourishment, and Discovery, designing a highly personalized wellness experience for each visitor.
For the conscious and modern traveler looking for an approachable alternative to a wellness resort, CIVANA creates an impactful and immersive experience for everyone from the novice to the devout wellness student. CIVANA makes use of its 22,000 square-feet world-class spa, wellness classes and studios, healthy cuisine, and welcoming accommodations (which all face the beautiful surrounding mountains), to create an enveloping spa atmosphere from its pools, dining, outdoor facilities and more.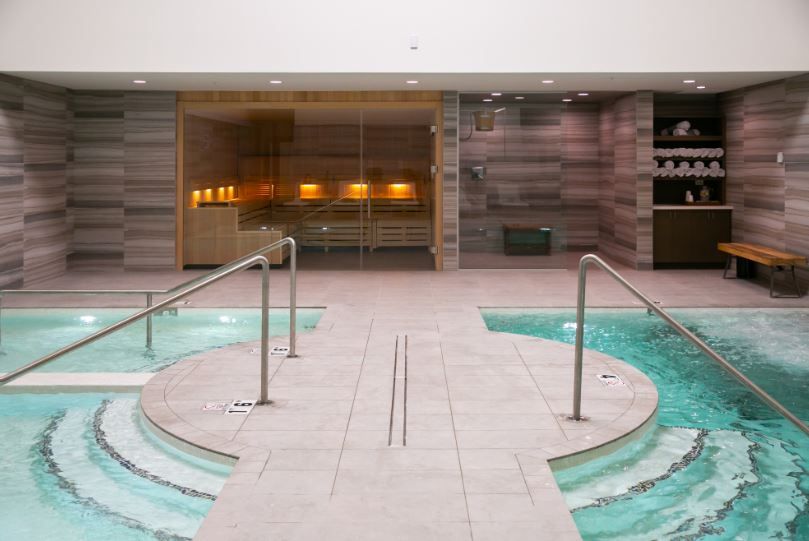 CIVANA Wellness Resort & Spa / LisaDiederichPhotography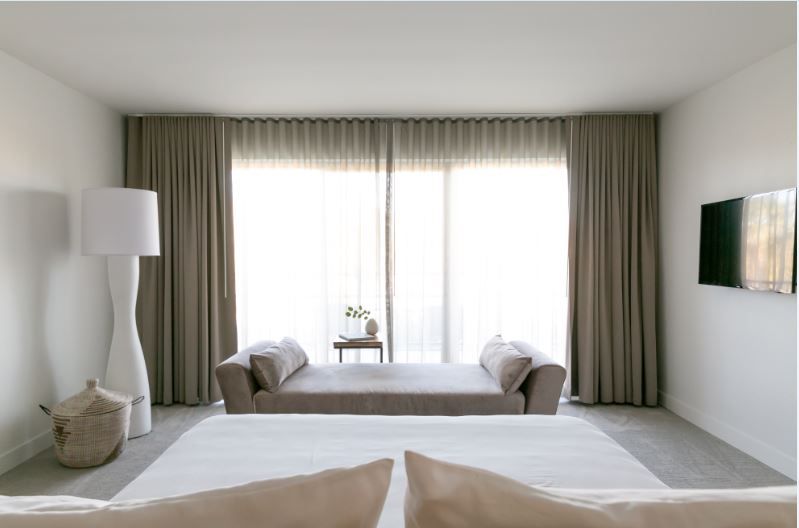 CIVANA Wellness Resort & Spa / LisaDiederichPhotography
With a selection of deluxe rooms, spa rooms and suites, the Presidential Tranquility Suite is their most opulent offering. Overlooking the resort pool and offering partial views of the Continental Mountains, this 1,200 square-foot suite includes private sleeping quarters, a great room with a dining table and kitchenette, two bathrooms and an expansive balcony or patio. In-room amenities include: 100% Cotton Bamboo blend linens, Grown Alchemist personal care products, large soaking tub while allowing suite guests to enjoy unlimited daily wellness experiences.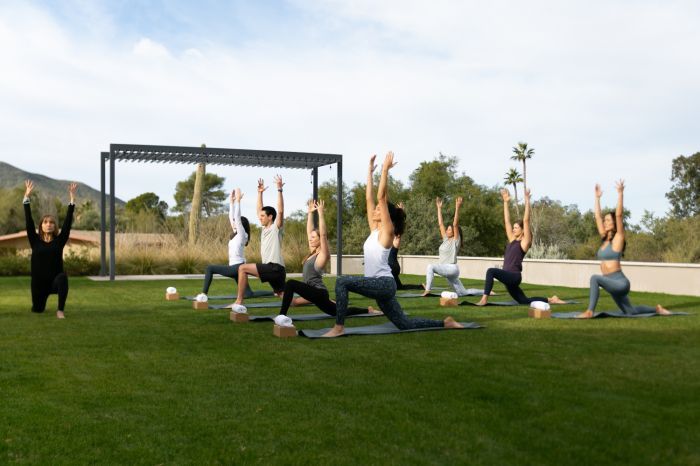 CIVANA Wellness Resort & Spa / LisaDiederichPhotography
Built upon the premise that an active body is a healthy body, guests are invited to sign up for more than a dozen daily complimentary movement and fitness classes along with other activities on site for independent play like biking, tennis and pickleball courts. Everything from a morning hike and aerial yoga to TRX training and art exploration, guests are implored to sign up early to attend all classes of their choosing. For those that want a more passive type of activity, there are three pools on property along with a labyrinth to walk and escape. With two on-property restaurants, Café Meto features healthy bites and café fare while Chef Justin Macy at Terras presents a multitude of farm-to-table, veggie-forward entrees with a great wine list to boot.
CIVANA provides paths of change, growth, and discovery, for each guest to venture on their own. Whether it is exploring the natural surrounding beauty, a deeper understand of oneself to even venturing on to new experiences or relationships. With a mission statement to "provide every traveler a wellness experience that empowers them to stay happy and check out changed, to leave with more than they arrived," their wellness philosophy balances healthiness and happiness in a non-threatening way, allowing each guest to follow their own unique sense of wellbeing, joy, and fulfillment. Guests are also provided with a complimentary CIVANA water bottle with access to many on-property FloWater natural alkaline spring water hydration stations.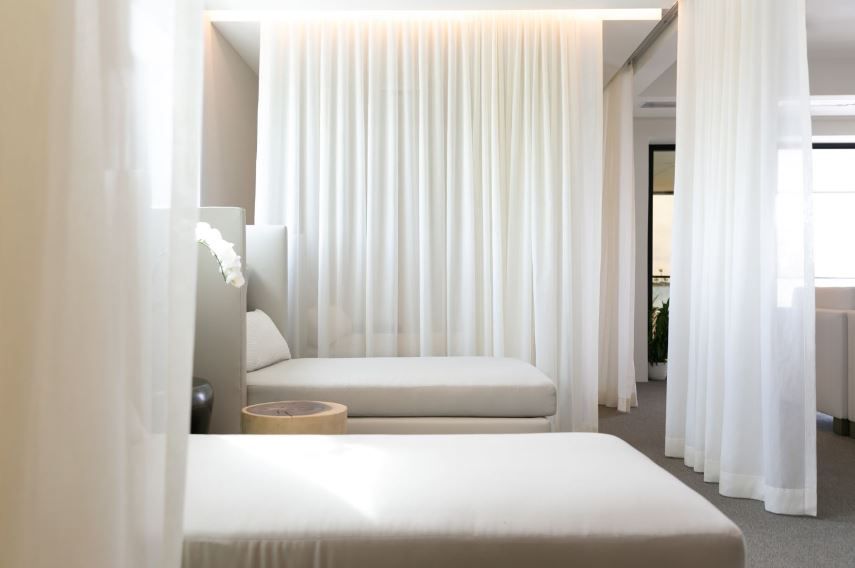 CIVANA Wellness Resort & Spa / LisaDiederichPhotography
At the north end of the resort is the spa which is inspired by the time-honored art of healing through water, providing a blissful oasis in the desert. Guests enter the spa through a medicine wheel flanked with water falls and at the center is the intention circle where guests are invited to pause and offer their own intentions. With more than 23 treatment rooms located on two levels, an outdoor Watsu therapy pool, men's and women's locker lounges and an outdoor 25-meter heated spa saltwater pool, the Aqua Therapy Circuit is what makes the spa special.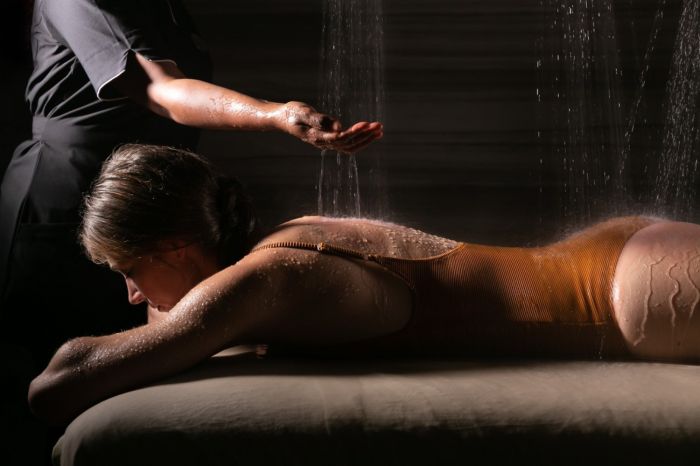 CIVANA Wellness Resort & Spa / LisaDiederichPhotography
The pre-treatment ritual of the Aqua Therapy Circuit prepares each guest's body for their upcoming treatment by aiding circulation and boosting the immune system. The self-guided journey features hot and cold Kneipp Walks, Tepidarium pool, cold deluge shower, and KLAFS Sanitarium offering humidity and heat from within. It is suggested to choose a warm element, then immediately immerse in a cold element, rest, rehydrate and repeat three times. There is a multitude of benefits for those brave enough to endure the contrast-therapy circuit from: increased circulation, decrease in inflammation, improved cardiovascular efficiency and more.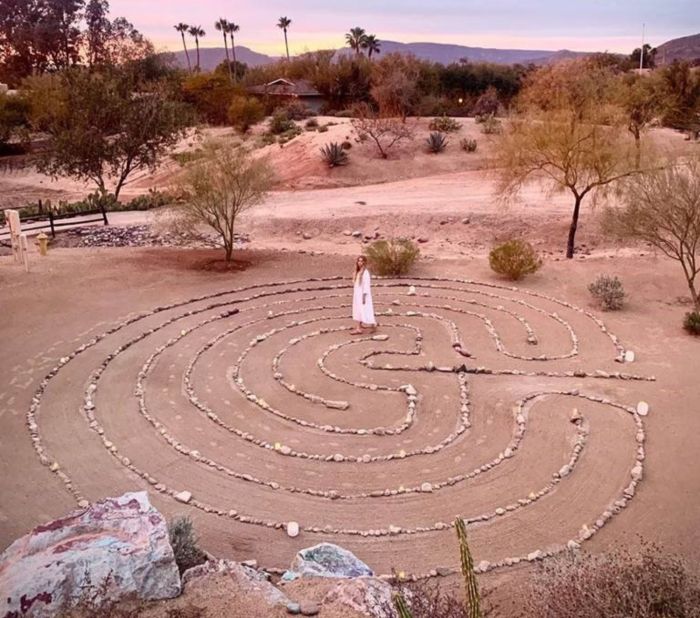 CIVANA Wellness Resort & Spa / LisaDiederichPhotography
Tucked among 20 plus acres of succulent-studded Sonoran Desert, the resort's new on-site "Guest Journey Guides" are available to help plan the perfect stay while others opt for one of their Experience Packages. The Unlimited All-Inclusive CIVANA package offers unlimited food and beverages, $200 spa credit per adult, per night along with nightly per person experience fees included. A few of their wellness programs include: Sacred Time for Two, Private Chef's Experience, the Couple's Connection Package and more which are available here. Performance offerings range from a customizable workout regimen similar to this sample itinerary, juicing workshops, hikes and more.
Explore more of this immersive wellness destination at www.CIVANA.com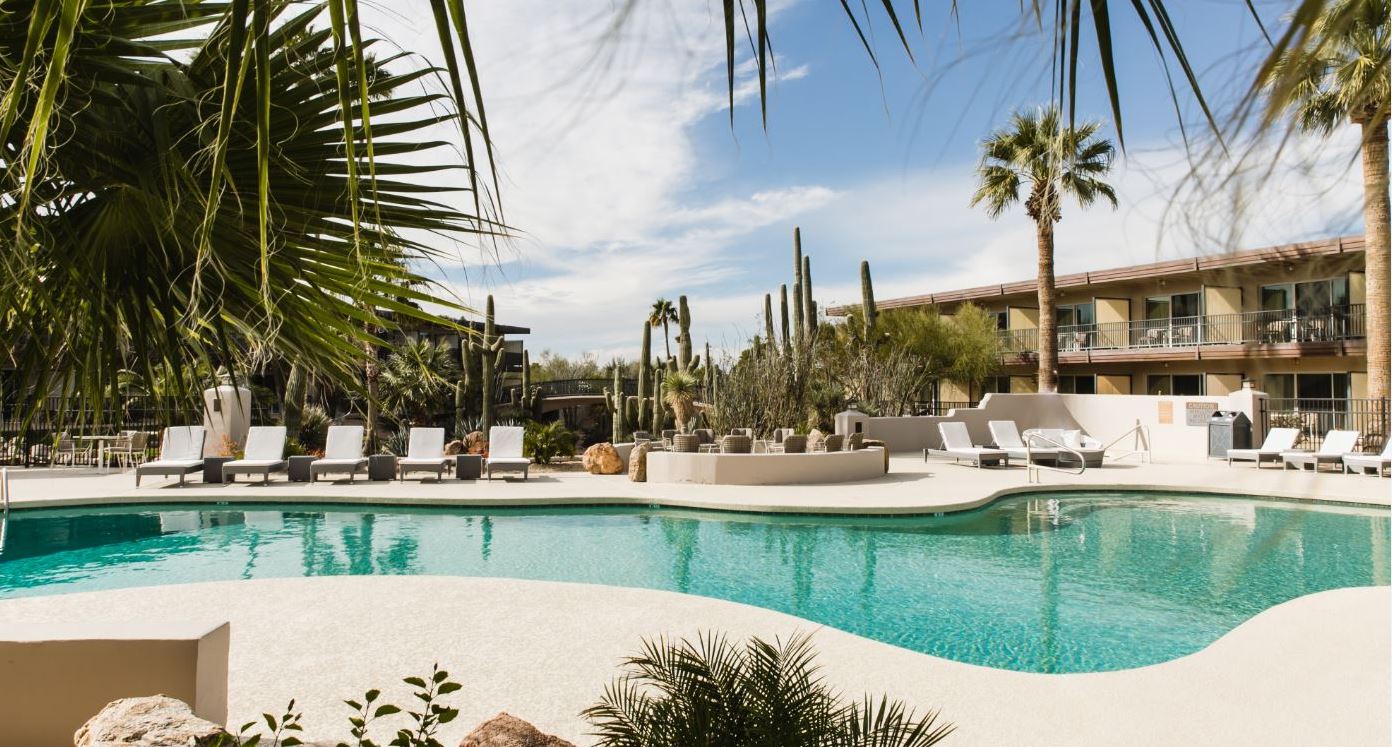 CIVANA Wellness Resort & Spa / LisaDiederichPhotography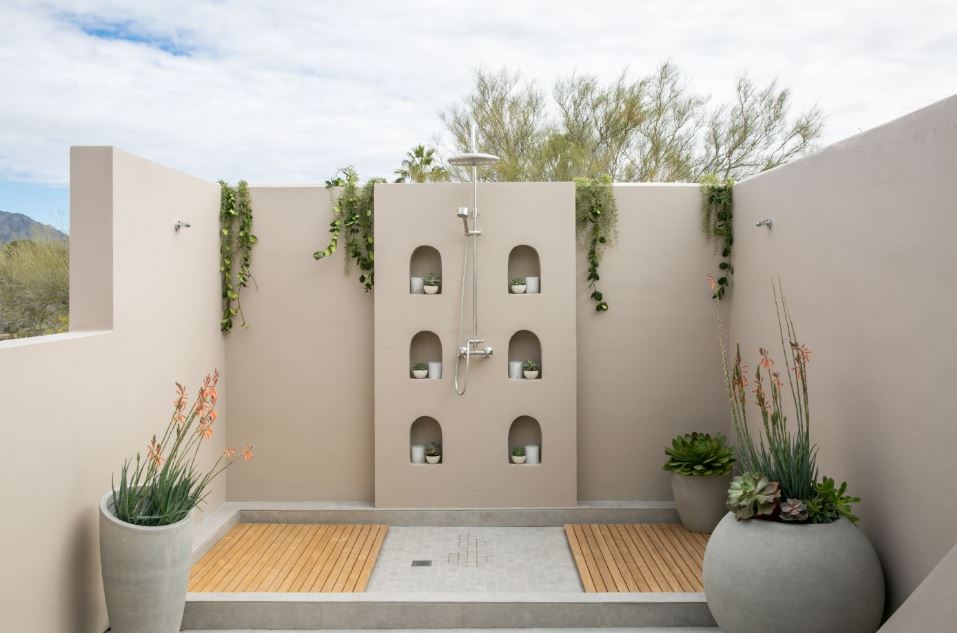 CIVANA Wellness Resort & Spa / LisaDiederichPhotography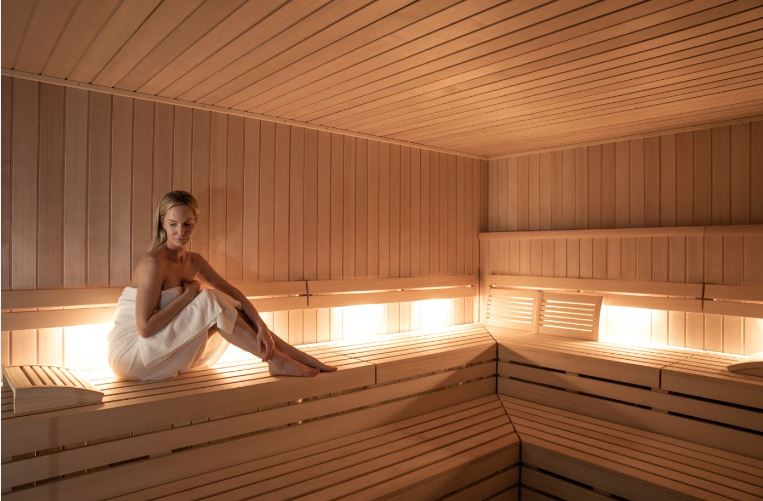 CIVANA Wellness Resort & Spa / LisaDiederichPhotography