Castle Hot Springs
8 Stellar Wellness Resorts, Retreats & Spa Packages for Restoring Tranquility in 2021
After the wild ride that was 2020, many of us might be daydreaming about a much-need wellness break to start the New Year or look forward to in the coming months. Whether you're in the market for a solo escape or a couples' getaway, the resorts and retreats listed below are all currently accepting guests with heightened safety protocols, plan to reopen to international travelers again soon, or are offering curated packages through 2021. Up fitness games on walking safaris in South Africa, center minds and bodies with yoga and meditation in Oman or Japan, or simply carve out some good old fashioned spa time in Hawaii and Los Cabos.
An Integrative Retreat in Arizona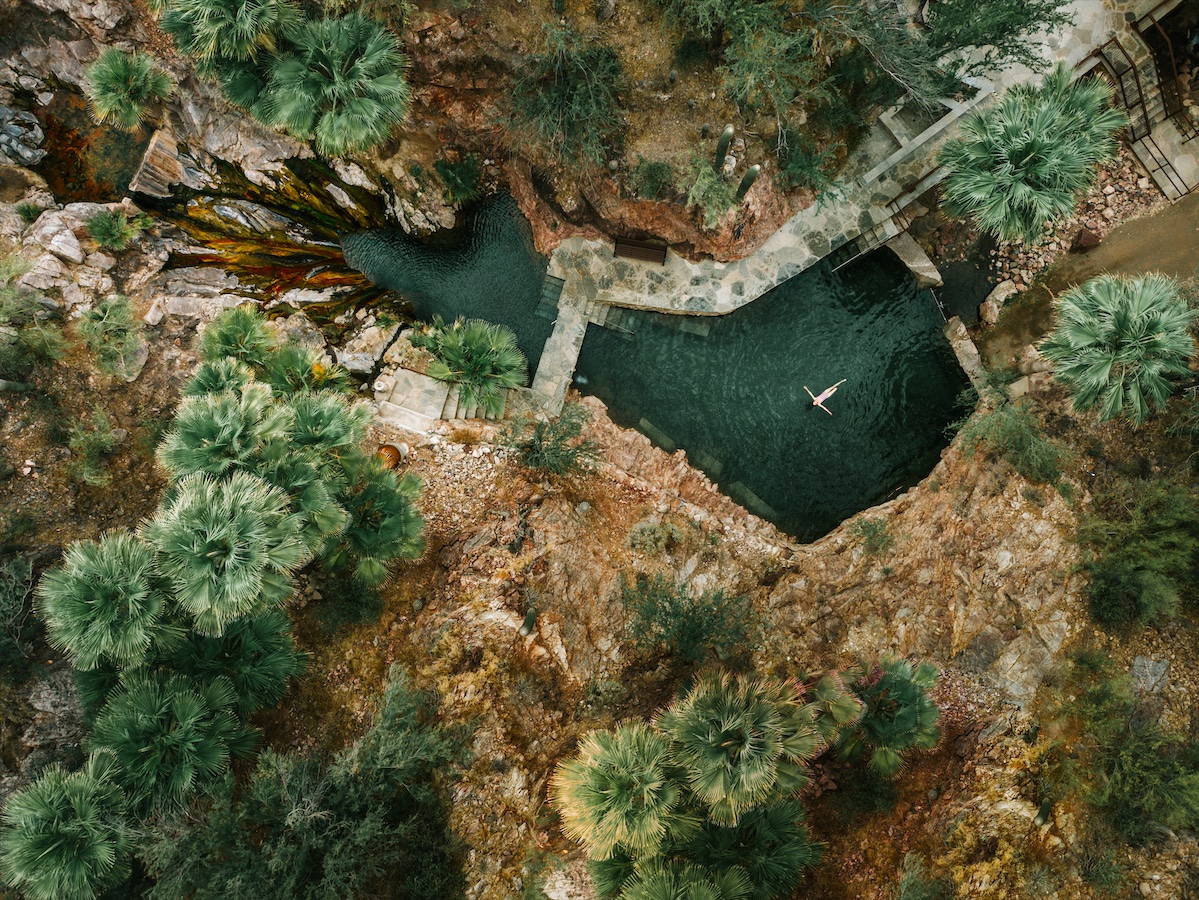 Castle Hot Springs
First established as a wellness resort in 1896 and adding to last year's Conde Nast Traveler Hot List nod, Arizona's historic Castle Hot Springs was a recent Conservationist/Bronze Sustainable Business Certification recipient from the Sustainability Alliance. With its picture-postcard Sonoran Desert setting, natural hot springs, and proximity to the Bradshaw Mountains, the luxe getaway destination is the perfect place for a mind-body reboot. The resort will be hosting a three-night Integrative Wellness Retreat from March 22 to 25 providing a fantastic opportunity for anyone looking to self-reflect and clarify a few life goals. Alongside activities like silent walking meditation and homeopathy workshops, attendees can also schedule spa services or outdoor activities from guided hikes to horseback riding.
Recharge in Luxury on Lanai
Private spa 'hale' at Sensei Lana'i, Robb Aaron Gordon
While five-day itineraries are recommended for the best introductory experience at tech billionaire Larry Ellison's gorgeous Sensei Lana'i, A Four Seasons Resort on Hawaii's smallest inhabited island, wellness seekers can now enjoy extended stays of 30 days or more. Focusing on customized wellbeing plans, onsite Sensei Guides curate personalized itineraries covering everything from nutrition and exercise. Guests arrive in style via semi-private flight from Honolulu with luxury charter air service, Lana'i Air, can enjoy multiple treatments in private spa 'hales,' plus a range of outdoor classes and activities while dining on field-fresh produce at Sensei by Nobu, a collaboration between renowned Japanese chef Nobu Matsuhisa and Sensei co-founder Dr. David Agus.
Wellness by the Water in Anguilla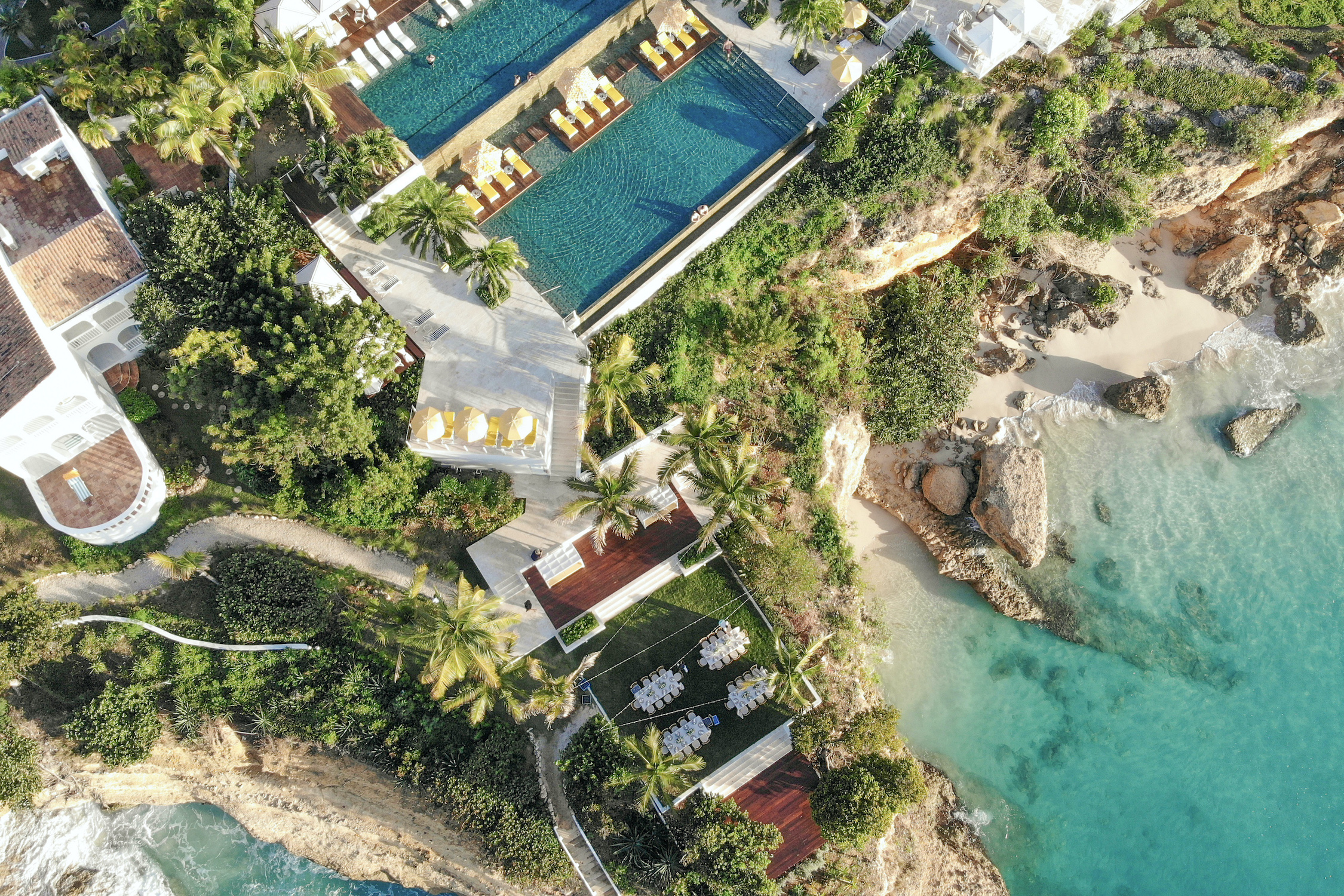 Malliouhana, Auberge Resorts Collection
Fresh from its multi-million-dollar expansion and reopened at the end of last year, jet-set favorite and glamorous beachside hideaway Malliouhana, Auberge Resorts Collection has a host of new amenities and guest programming for the 2021 season. Daily outdoor yoga, poolside Pilates, beach volleyball, tennis with a pro, and rigorous bluff bootcamp classes are all included in the Wellness by the Water package. Guided moonlit paddleboarding under starry night skies is also featured. For a traditional resort stay, the More Malliouhana package (from $1,599 per night) provides unlimited on-property experiences and Caribbean adventures inclusive of accommodation, meals and non-alcoholic beverages.
Get fit in South Africa & Mauritius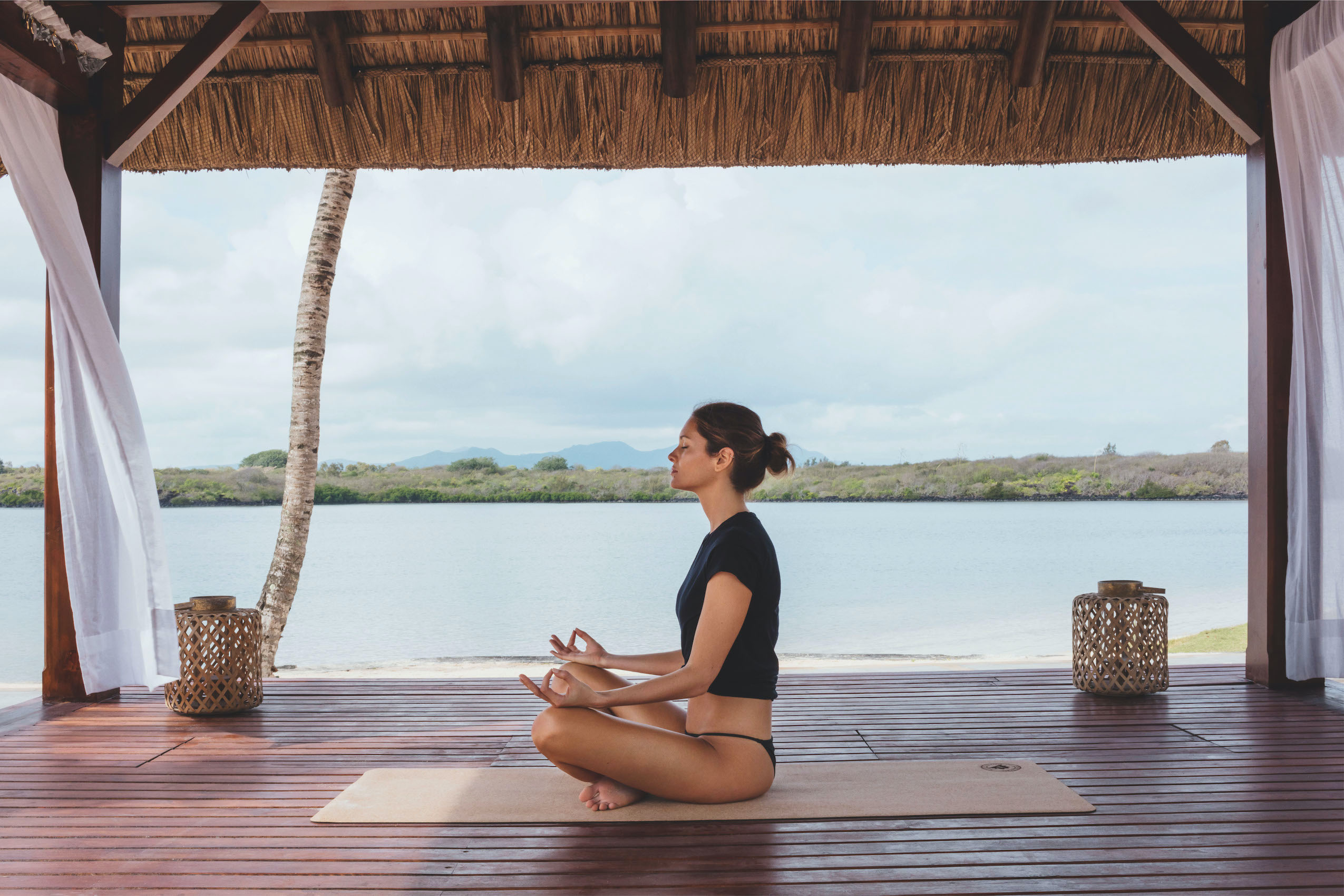 Mind-body balance, One&Only Le St Géran
Fourteen days, luxurious lodges and five-star hotels, Ker & Downey Africa's expertly tailored mind-body reboot meets unrivaled safari experience is the ultimate bush and beach fitness vacation. Starting in Cape Town, the itinerary includes two nights at Singita Sweni Lodge in Kruger National Park (private game drives, farm-to-table menus, and meditation spaces are highlights) and four nights at One&Only Le Saint Géran on the island of Mauritius. Located between a sheltered lagoon and the Indian Ocean, guests have access to fitness sessions with a personal trainer, nutritional meal planning workshops and cooking classes at the resort, plus a wealth of water-based activities, including snorkeling and scuba diving.
Japanese Healing Practices in Kyoto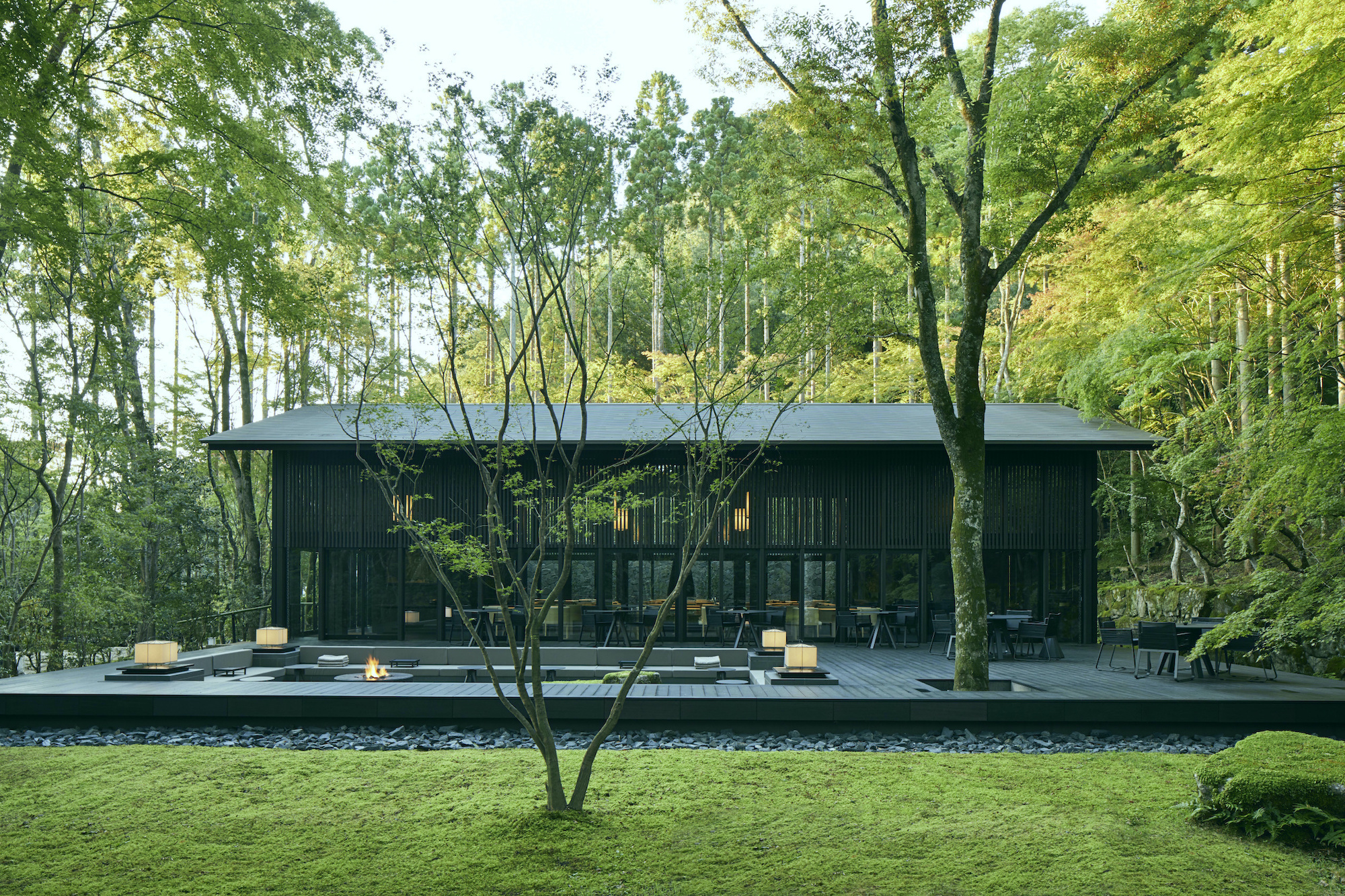 The Living Pavilion, Aman Kyoto
Considered by many as the most luxurious hotel company in the world, the bar-setting Aman brand offers a distinguished collection of intimate retreats, each providing unparalleled privacy. Located in Japan's cultural capital and profoundly connected to nature, the Aman Kyoto is a study in total serenity. Surrounded by more than 80-acres of tranquil forest, birdsong and lush landscapes soothe while indoor and open-air traditional onsen (mineral hot springs) promote relaxation and healing. Mindfulness programs, such as the one-day guided experience, include a spa journey (treatments incorporate Japanese healing practices like Shiatsu), onsen soak, a two-hour hike, and hilltop meditation session followed by an outdoor picnic lunch.
Authentic Rituals in Los Cabos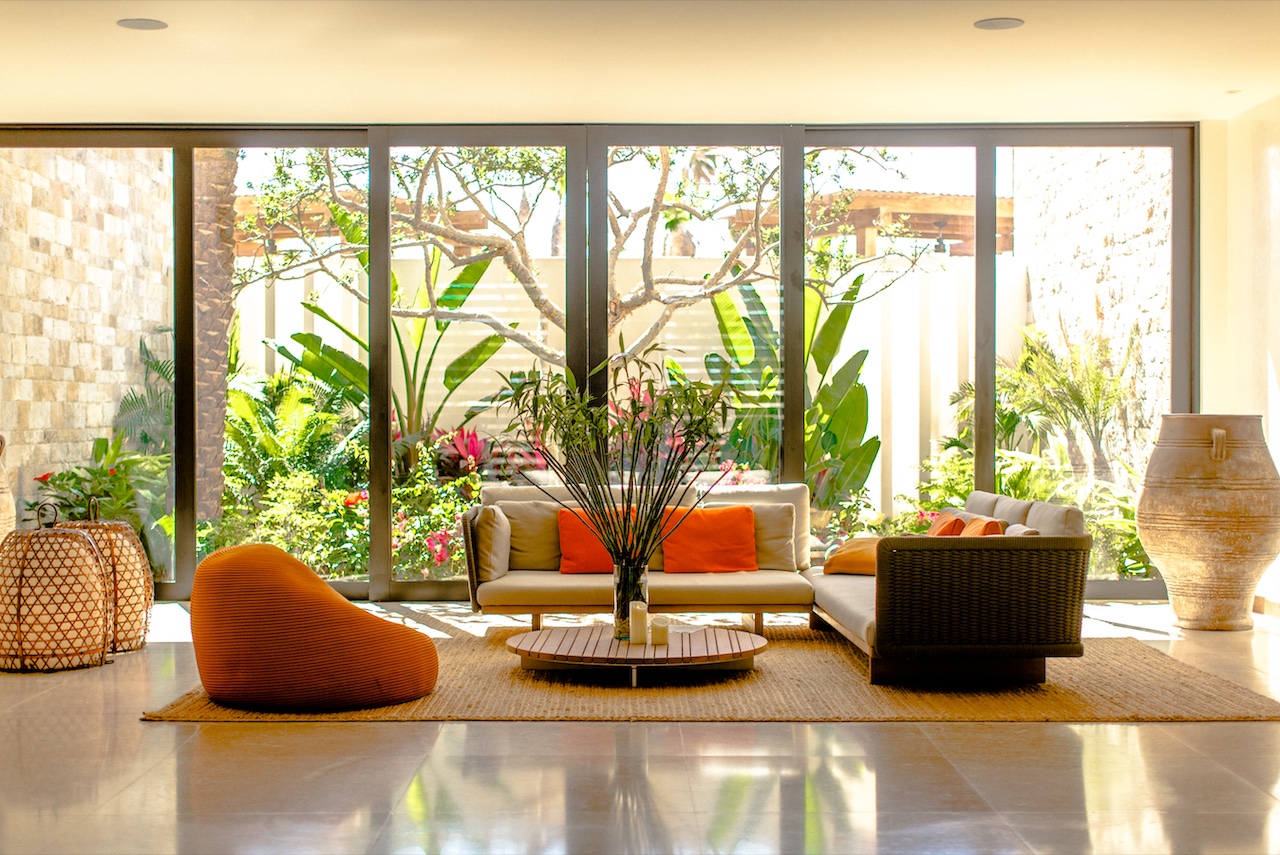 Spa lobby at Chileno Bay Resort & Residences, Flaco Creative
A study in sophisticated desert chic, Chileno Bay Resort & Residences, Auberge Resorts Collection, is located on one of the few swimmable beaches in Los Cabos. From daily boot camp, yoga, and barre classes to the holistic spa, wellness takes center stage here. Amenities include a Himalayan salt room and reflexology pool, while the treatment menu includes a trio of tribal treatments drawing from authentic Aztec, Mayan and Kayaumari rituals. Magical movements, jade stone healing massage, symbolic scrubs and steam baths work to cleanse, harmonize and reconnect guests with mother earth. For all the luxury of the spa, but in the privacy of your own room, the 2,100-square-foot Spa Suite features a bedroom with a king bed, living area, separate spa treatment room and steam shower.
Discover Yoga in Oman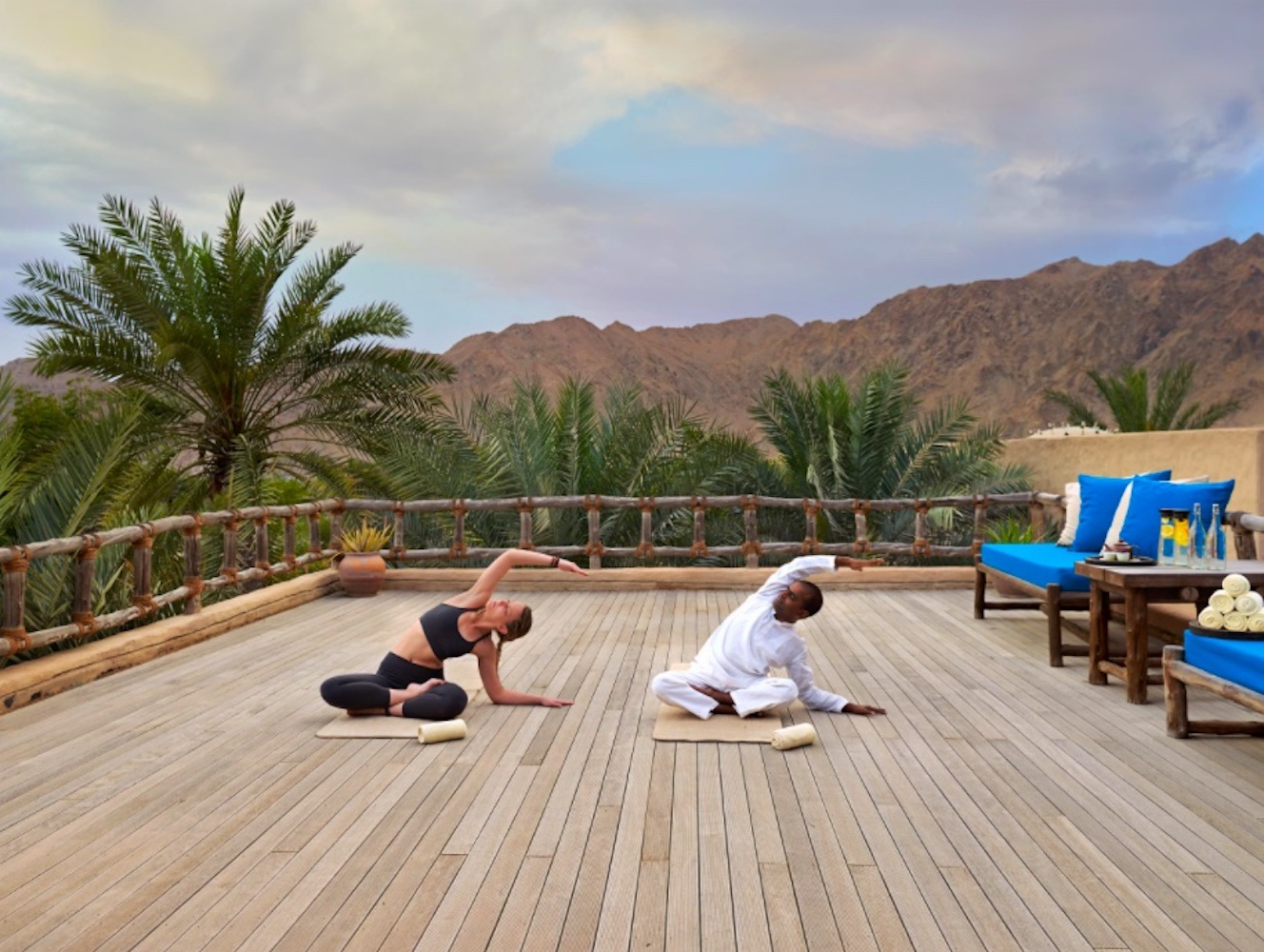 Yoga at Six Senses Zighy Bay, Six Senses Hotels Resorts Spas
Considered a leader when it comes to wellness, Six Senses is known for offering exceptional guest experiences in remote and exquisite locations. Located at the Musandam peninsula's northern tip and reachable only by speedboat, 4x4 or paraglider, Six Senses Zighy Bay is a true hideaway. Built in the style of an Omani village, its 82 villas blend of traditional Omani design with luxe amenities like private infinity pools. Programs encompass everything from personalized fitness training and sleep protocols to detoxifying therapies and mind-body practices. Become immersed in a daily hatha yoga practice and guided meditation sessions, or Love Your Heart with a day of reflection, letting go of old baggage, and setting a new purpose for the future that includes a sixty-minute Balinese massage.
*Oman's COVID entry requirements are currently only applicable to its air borders. While the resort is presently unable to accept international travelers at the moment is hoping to welcome them back again soon.
Hokupa'a Couples Retreat on Maui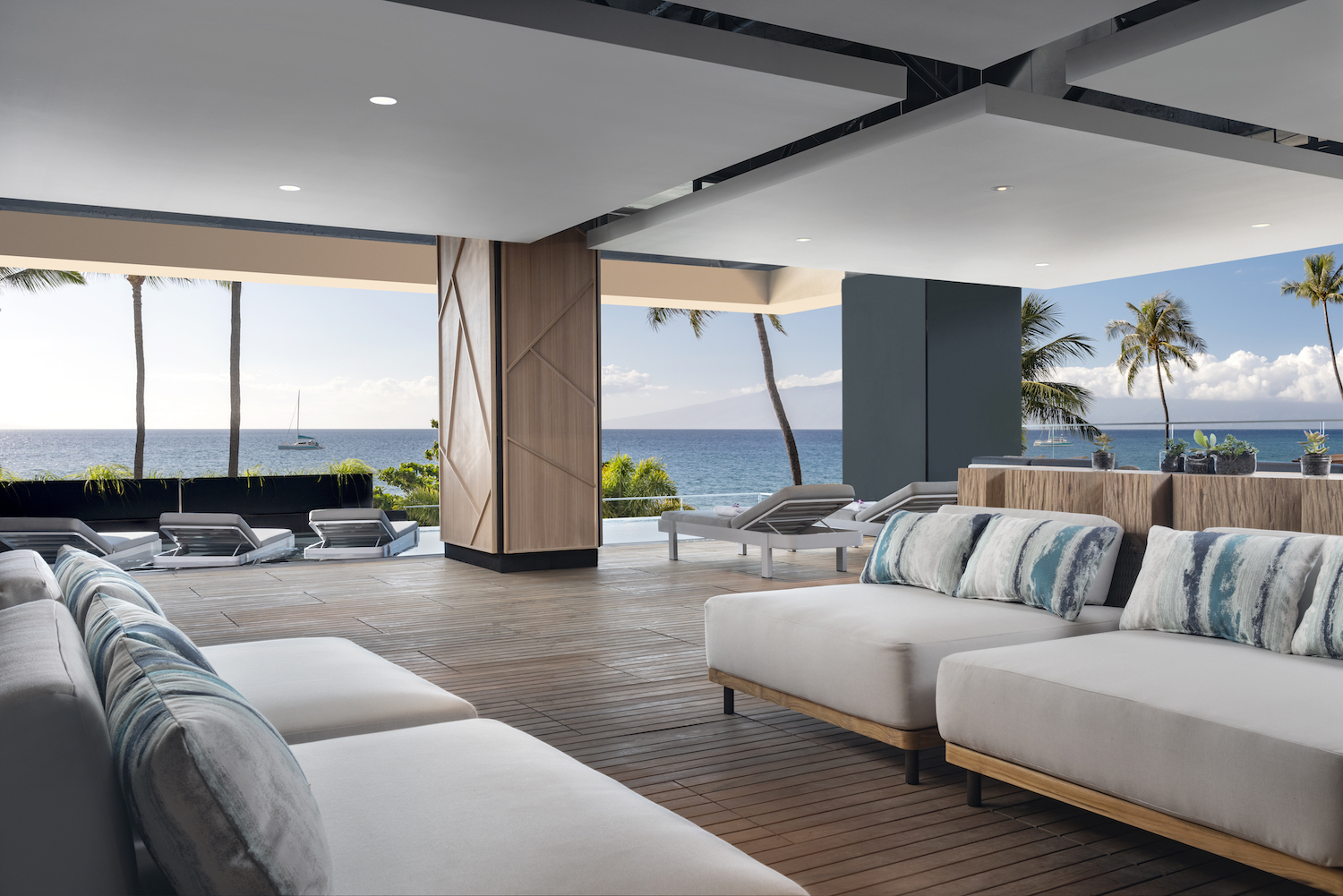 The Westin Maui Resort & Spa, Ka'anapali
As part of a resort-wide transformation, the luxury oasis, Hokupa'a at The Westin Maui, is not only home to 217 spacious guest rooms and suites but the newly reimagined Heavenly Spa by Westin, too. Named after the North Star, the building's second-level wellness sanctuary features private massage rooms, a plunge pool overlooking the ocean, and private beachfront massage cabanas dotted across the property. With an ethos centered on engaging the seven senses, all treatments are based on Hawaiian health and beauty practices. In celebration of Valentine's Day, the Hokupa'a Couples Retreat package includes a side-by-side massage using locally made lemongrass ginger oil followed by a sugar cane, coconut milk, and sea salt bath - the latter sourced from the island of Moloka'i.
International Travel & COVID-19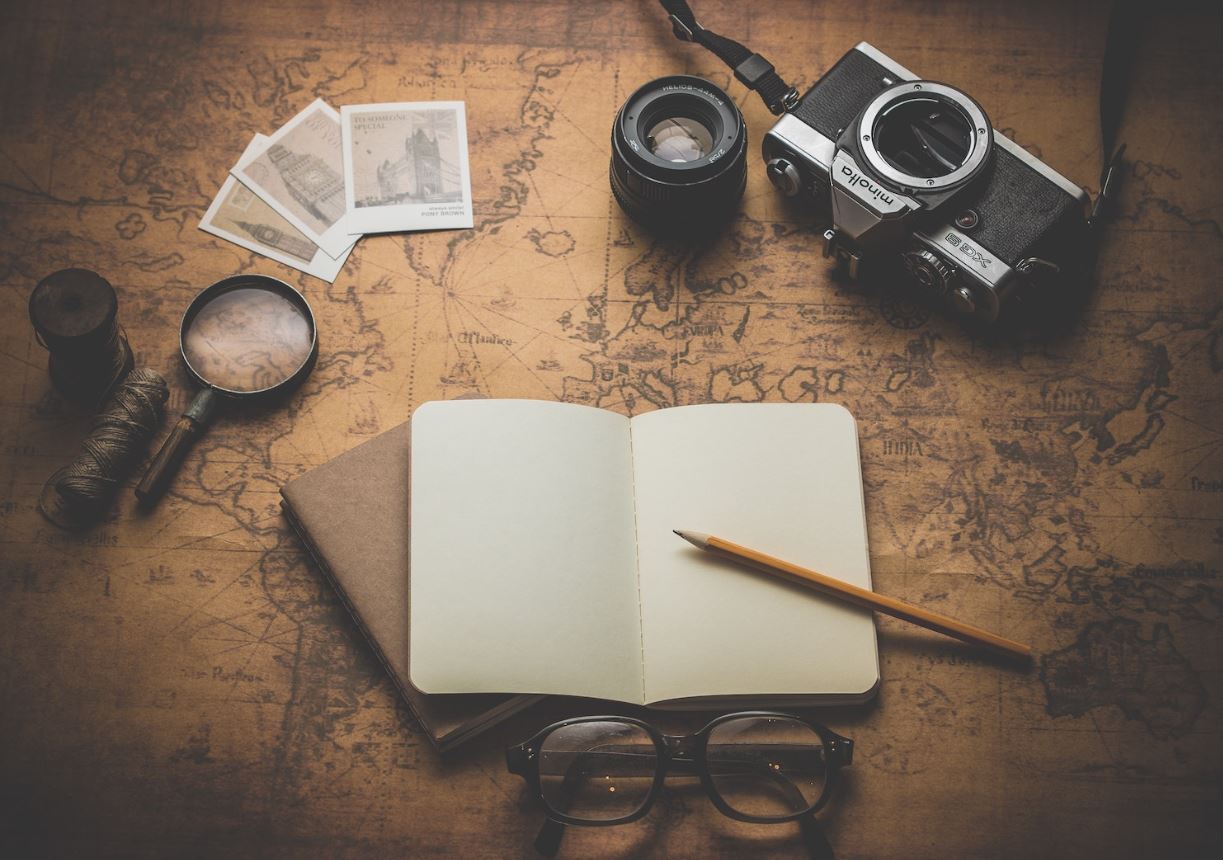 Dariusz Sankowski via Unsplash
At the time of writing, US citizens can travel to Oman with a negative PCR test within 72 hours of arrival, but if they stay for more than seven days, have to quarantine. International travel to South Africa is permitted subject to providing a valid negative test certificate obtained not more than 72 hours before departure. Passengers entering Anguilla also need a negative PCR or antigen test taken within 72 hours. Mexico does not require proof of a negative coronavirus test or quarantine upon arrival, but in order to avoid Hawaii's mandatory 10-day quarantine, anyone headed to Maui or Lanai must have their negative test results prior to departure. Japan is reportedly working on reopening its borders by April.