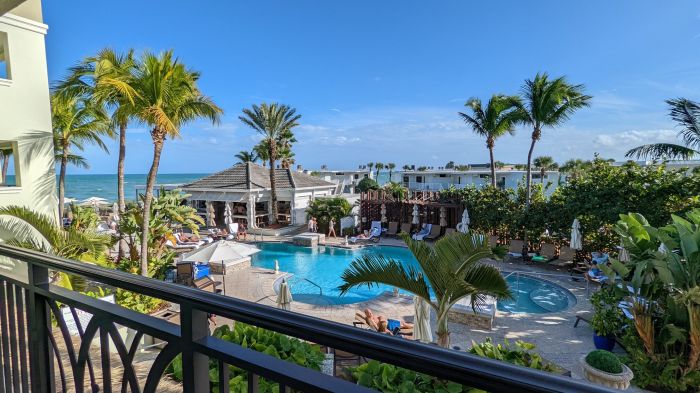 Kristi Dosh
While Florida certainly has its fair share of tourist attractions, its abundant coastline also means there are still some charming beachside towns that maintain a slow pace and are devoid of the traffic and lines found elsewhere in the state. Vero Beach is one of those places.
Located approximately halfway between Melbourne and Jupiter on Florida's Atlantic Coast, Vero Beach is at the heart of Central Florida's Treasure Coast. More than 300 years ago, a fleet of 11 Spanish ships wrecked offshore near here, making it a haven for treasure hunters who enjoy diving or combing the beach for the treasures that still reveal themselves.
I didn't find any treasure in the sand on my daily beach walks, but the Kimpton Vero Beach Hotel & Spa was all the treasure I needed on my latest trip to Vero Beach.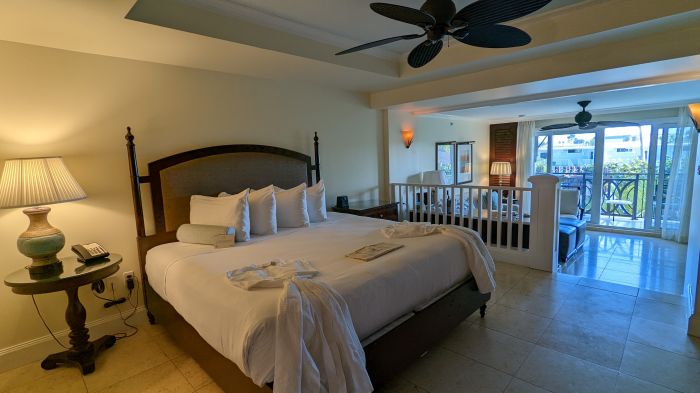 Kristi Dosh
This oceanside resort has two restaurants on-site, a world-class spa and a heated pool mere steps from the beach. You couldn't be blamed for never leaving the premises, although I do recommend getting out and experiencing all Vero Beach has to offer.
With a West Indies aesthetic of dark mahogany woods and beachy neutrals, there's an accommodation style for any vacation. The Kimpton offers studio, 1-, 2- and 3-bedroom suites, all with amazing views of either the ocean or the garden/terrace area. You can even get a suite with a kitchen if you enjoy having the option to cook on your own.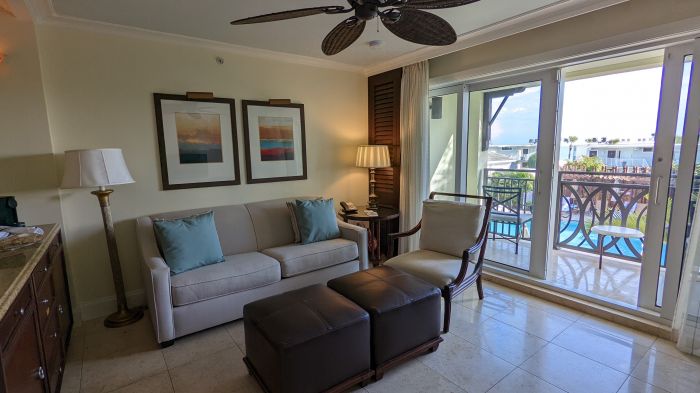 Kristi Dosh
My husband and I had plenty of room to spread out in our suite, which featured a living area with enough seating that we hosted a group of seven one afternoon. Our balcony overlooked the pool area, which featured landscaping that made it truly feel like a tropical getaway. The view of the ocean just beyond the pool was a treat, even for two people who live in another Florida beach town.
The deep soaker tub and plush bathrobes elevated this hotel suite to a luxurious getaway that had us reluctant to leave our room. Alas, fresh seafood and the lure of treasures washed up on the beach provided plenty of reasons to venture out.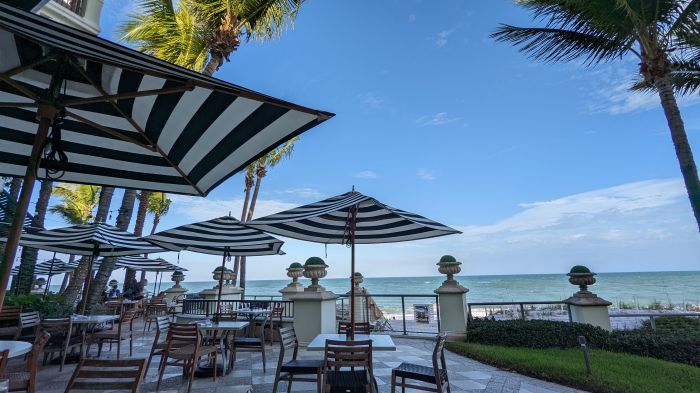 Kristi Dosh
It seems that everywhere you go at the Kimpton you never lose sight of the ocean. Both restaurants onsite are oceanfront with outdoor seating options.
Fine dining at the beach isn't all white tablecloths and low candlelight. Instead, you can experience some of the freshest and most inventive seafood and steak offerings in a casually elegant atmosphere where the ocean is never far from view. Cobalt at the Kimpton is open for breakfast, lunch and dinner and has both indoor and outdoor seating.
Our group dined at Cobalt for breakfast and enjoyed the vast selection that ran the gamut from light options like the Orange Blossom Yogurt Parfait to more substantial options like the Challah French Toast and omelets stuffed full of your choice of a long list of fresh ingredients.
We visited in January, and while it was plenty warm to sit outside and dine for breakfast, lunch or dinner, we also appreciated the oceanside fire pits at night as we finished our cocktails and enjoyed each other's company.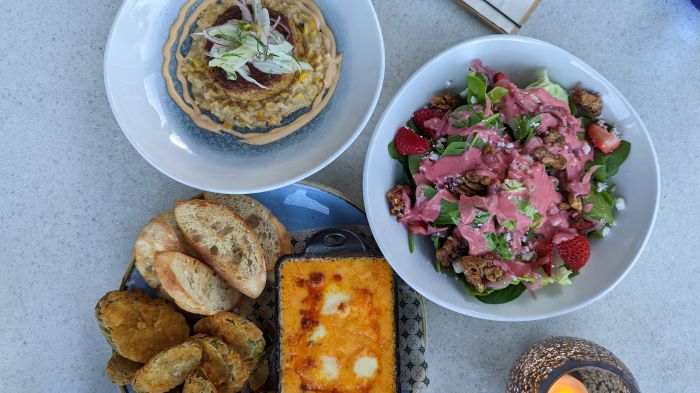 Kristi Dosh
We also dined one evening at Kimpton's other restaurant, Heaton's. This venue features a large outdoor seating area that is partially covered with a large bar mere steps from the pool or the beach. Don't let its casual atmosphere fool you, however. The food here isn't the typical oceanfront bar and grill hamburgers and nachos.
Not surprisingly, the food here centers around seafood, although there are plenty of options for non-seafood lovers as well. Our group enjoyed several appetizers, including the Blue Crab Cakes, which were topped with creamed corn and a chef's special sauce on top of a bed of fennel slaw.
We also enjoyed a seasonal salad topped with walnuts and strawberries and a true southern staple, a pimento cheese dip that came piping hot in a cast iron pan with toasted baguettes and fried pickles. I may have had more than my fair share of the latter.
Our group of seven sampled a variety of seasonal items from the menu, including lobster, fresh Mahi and filet mignon for the non-seafood crowd. We had plenty of time to catch up with one another between bites of the delicious fare and stayed sipping our craft cocktails long after the sun went down.

Kimpton Vero Beach Hotel & Spa
My one regret from my stay at the Kimpton is that I didn't have time to enjoy the White Orchid Spa. I did get a chance to poke my head in the door and check it out briefly, and I would have extended my trip an extra day to enjoy it if I could.
This full-service, medical-grade spa has everything from massages and facials to CoolSculpting, Botox and photorejuvenation. From the Jade & Gemstone Renewal Ritual to the Arnica & CBD Recovery Ritual, there's a massage for every ailment and every personality.
Visiting with your sweetie? The Couple's Escape Ritual is a couples massage experience that includes an 80-minute massage, warm stones, lavender body melt, a scalp massage, peppermint foot massage and champagne.
The good news about my missed opportunity at the White Orchid Spa? I have an excuse to return to the Kimpton and experience something I missed the last time.
And trust me, I'll definitely be using that excuse as soon as I can.