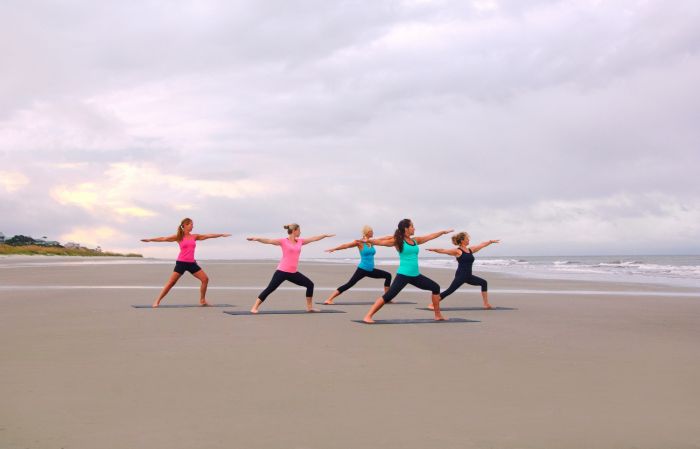 (credit: courtesy of Hilton Head Health)
Located on Hilton Head Island, South Carolina, Hilton Head Health (H3) is a wellness retreat, health spa and weight loss center an hour away from the Savannah airport. The island retreat provides the perfect balance of a luxurious destination and a healthy vacation, offering an all-inclusive program featuring a variety of fitness classes, gourmet cooking demonstrations, wellness lectures and professional health services. There are several program options to choose from at Hilton Head Health, each tailored for guests to achieve real results and feel more fulfilled in your life.
The LivingWell Program provides a blend of nutritious food, fitness options and wellness education to create the perfect healthy vacation while the JumpStart Program is a seven-day comprehensive program to create your ideal weight loss strategy. The LoseWell Program is an intensive four-week commitment which will change your life as you learn and practice healthy eating and exercise behaviors until they become habit. Last, but certainly not least, is the new ReNew Retreat which offers a week-long getaway to help formulate goals and strategies for improving your overall health and wellness, addressing any potential barriers to your personal growth and ongoing success along the way.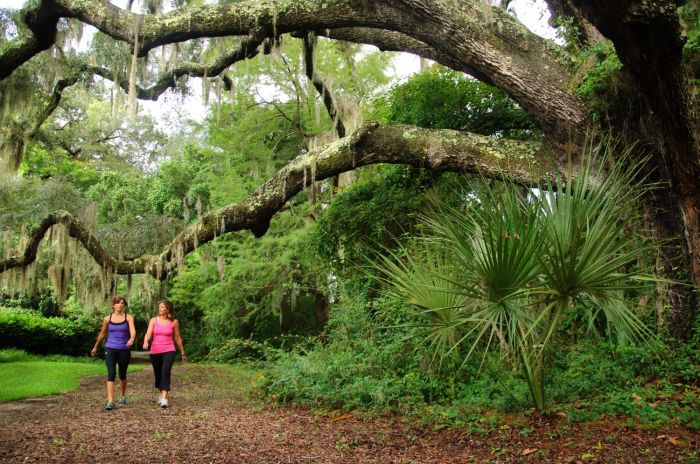 (credit: courtesy of Hilton Head Health)
For the ReNew Retreat guests can partake in H3 Daily RitualsTM from thermal walks, mindful meditation, 10-minute body basic movement classes, medicinal movement, holistic nourishment and choose from a wide variety of spa services and offsite excursions to customize your retreat. Those who book this enjoy access to all included fitness classes, weight room, wellness lectures and other activities such as biking, beach walks, yoga, resort pool and sauna. They also get to have a 60-minute Life Balance assessment, 50-minute custom spa service and participate in cooking classes, spa treatments, daily yoga, meditation, and several experiences in nature including daily beach walks, seasonal SUP and kayaking, beach yoga, bike rides and more.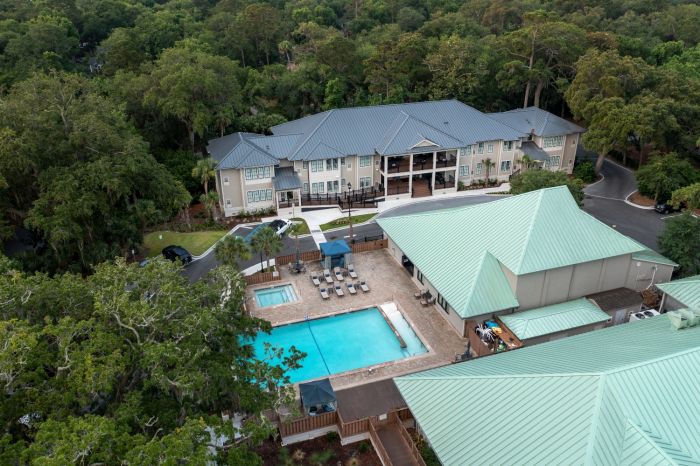 (credit: courtesy of Hilton Head Health)
Prior to booking your retreat, their registration team sends out a questionnaire to confirm your travel information, (so they can supply a free airport pick up and return at any time of day or night), interests while at the property and choice of one of the two living accommodations. Guests can choose to live in one of the villas (about a five-minute walk to the main building) that has a bedroom, living room and kitchen or the Sweetgrass Inn, which opened in 2021 with 30 guest rooms and sits overlooking the pool. And upon arrival, you will meet with a counselor to discuss your goals for your trip and have them tailor a bespoke journey filled with exercise classes (of varying levels), lectures, spa treatments and numerous on-site activities.
Each day there are classes (from simple stretching, Pilates, pickleball, boxing, yoga, cardio, gait/foot assessment, aquatic classes and TRX workouts just to name a few) beginning at 8:30am and end about 7:30pm. Private services, at an additional cost, are available from the fitness instructors, body and mind services, counseling services, nutrition, culinary and wellness coaching. The coaches and trainers provide advice for individual refinements to the participants' techniques to ensure they are getting the most that can out of the stretch or movement while preventing injury. Their team also works to personalize each meal for each guest, taking into consideration any dietary restrictions as well as working together with each guest to clarify their weight loss goals.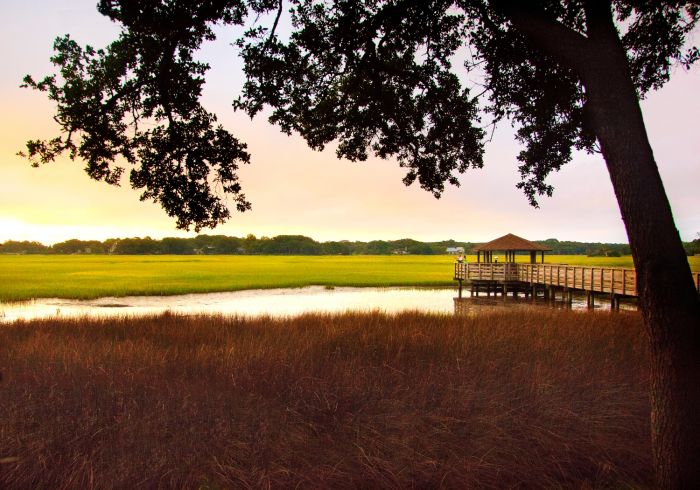 (credit: courtesy of Hilton Head Health)
They stress that it is important to set goals that are attainable, not what you think you should be doing. Structure gives direction but flexibility allows you not to be locked in which proves to be more successful. Identification of what one is doing well in life and attaching that method to a healthier lifestyle. These are just a few of the nonjudgmental themes the participants are constantly reminded on their road to success. The uniqueness of this environment is the constant encouragement of the entire staff. The administrative staff make a point of greeting you upon arrival into the building, the dining room staff greets you by name and remembers things that you like with your meal, the psychological staff provide classes and personal sessions or are happy to just stop and chat and the trainers encourage you whether you are in top condition or just beginning on your health and wellness program.
This environment is unique and a place where all can find some component of wellness (walking, food, stretching, cardio, Tai Chi, etc.) that will enhance their life for the better and provide tools to sustain these health and wellness improvements in your everyday life.