Maui's Top Five Spas: Each One, A Singular Sensation
Apr. 6th, 2010 | Comments 2 | Make a Comment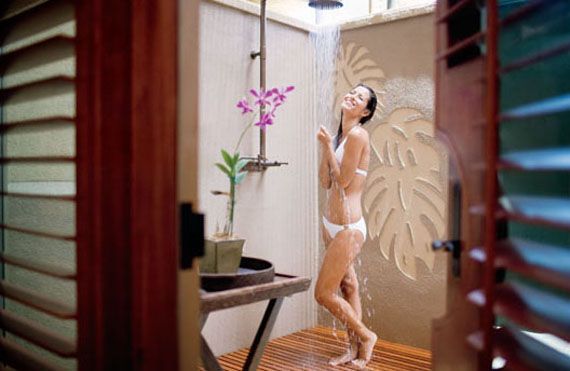 The Best Spas:
Who doesn't love a great massage? Or a facial? Or just a gentle rubdown with a velvet glove, for that matter. On Maui, I (lucky me!) got to experience a wealth of wonderful treatments that are everything to write home about. Here's the ultimate shakedown.


Ritz-Carlton Kapalua
Let me put it this way: I entered as D-lister Kathy Griffin, channeled my inner Angelina, and exited on the A-list. And that's pretty much what you should expect at the Ritz-Carlton Kapalua's Waihua Spa, with its warm, welcoming ambience. Here, I experienced the signature Kapalua Castaway ($225 for 80 minutes, plus 20% gratuity), which is ideal if you're seeking the ultimate Maui meltdown. My masseuse, Donna Marie, offered me the VIP treatment. It started with a body scrub using Epicuren's pineapple/papaya formula. (Note: Epicuren is one of my favorite lines; it does no advertising, and is the cult favorite of A-list celebs in Hollywood.) Following this super scrub, I cloaked myself in a heated robe (that's right, it was warmed up for me) and headed to the outdoor shower adjacent to the treatment room. There, I eliminated all traces of exfoliant and washed off in the warm waters. Next came the highlight: a lomi-lomi massage with Epicuren's coconut oil (which I like a heck of a lot better than warm oil slathered all over my body). The spa features waiting areas with complimentary nuts and fruits, and you can even eat a spa lunch there – try the mango chicken salad with a glass of organic wine. Upstairs is the fitness center offering machines and yoga and Pilates classes for $15 each.

Best part: The heated neck roll Donna Marie placed under my travel-weary neck, and the head massage.

Spa facts: The 20,000-sq.-ft Waihua Spa features three whirlpools, men's and women's relaxation areas with lava stone grotto areas, eucalyptus-infused steam rooms, saunas and whirlpools, coed indoor/outdoor relaxation area, and garden treatment suites with outdoor showers. Treatments – too numerous to mention – include the exotic Taputapu – offering special herbs from various locations in the South Pacific used to exfoliate and purify the body, just as they were used on migratory journeys more than a thousand years ago. You have to remember that the Ritz-Carlton Kapalua employs a unique Hawaiian cultural advisor, who advises and educated employees and guests on proper Hawaiian protocol and customs, and the Taputapu is just one example of their commitment to Hawaiian history.

Retail products: Epicuren; Eminence (a fabulous all-organic brand); Intraceuticals; Fruits & Passion. The adjoining salon stocks MoroccanOil products.(808.669.6200 or 800.262.8440)


Kapalua Resort, Kapalua
I have a confession to make. I'm deeply devoted to my décolletage. If you're a woman reading this, (or a man who doesn't understand) let me explain. The neck-chest-and-bosom area, if not taken care of properly, can easily look like a prune and age you rapidly. Ladies who wish to appear as youthful as possible, need to take care of the décolletage. So I'm happy to report that The Ultimate Facial at Kapalua Spa ($255 for 110 minutes, plus 20% gratuity) includes a whole lotta massagin' goin' on, in that area. And what a facial it is. Almost two hours of pure decadence. After choosing your preferred oil, your facialist will apply cleanser; exfoliant; perform a facial massage followed by extractions; apply face oil; foot massage with peppermint spray; another face massage using seashells; gentle Clarisonic brushing (from the creators of the Sonicare toothbrush); use of the high-frequency to clear up your skin even more; and arm and very l-o-n-g leg massage. This facial also uses Pure & True organic products made on The Big Island of Hawaii. Afterwards, said my attendant Suji, "your face looks like it has baby skin." I positively glowed.

Best part: I know I've said this before, but I'm partial to the head massage, as well as the neck rub.

Spa facts: The spa is part of the sprawling Kapalua complex, a seaside sanctuary that's a wellness wonderland. You'll find Hawaiian and water therapy treatments; body therapies such as seaweed wraps and banana-ti-leaf masque; a wealth of massage therapies; all kinds of skin therapies; plus salon services including manicures using Chi lacquers. Other than the treatment rooms, the woman's area, for example, includes a Jacuzzi; cold rainshower; sauna, steam room and complimentary Molokai sea salt so you can perform your own exfoliation; and outdoor infinity pool. There are also 10 private hales for outdoor treatments. The fitness center is huge and boasts, among other things, Kinesis circuit training machines that use cables for resistance. "They're great, especially for golfers who can do a lot of functional core movements to improve their swing and stability," said Courtney, one of the trainers at the spa. There's also an immense yoga studio offering magnificent views of Lanai; classes such as Pilates cost $14 each. Also on premises is a juice bar and retail store.

Retail products: Aromatherapy Associates; Phytomer; Osea; Pure & True; La Bella Donna mineral makeup; and Alii Kula Lavender products that are created locally on Maui.(808.665.8282 or 866.941.KSPA)


The Spa at Black Rock, Kaanapali
The Sheraton Maui now goes head-to-head (and toe-to-toe) with the other top spas on Maui, with its Spa at Black Rock, located at the foot of the legendary Black Rock on Kaanapali Beach (which is famous for its excellent snorkeling). I signed up for the hot stone massage ($140 for 50 minutes, gratuity not included) but my body felt especially sensitive on the day of my massage, and I flinched every time a warm stone was placed on my body. My masseuse, seeing my discomfort, eagerly switched to a traditional lomi lomi massage, to make the most of my time. It proved to be a terrific Maui meltdown. Here's what I suggest: make a day of it -- and visit the free, public beach at Black Rock fronting the Sheraton, certainly one of the best beaches on the island; watch the cliff diver who performs his magic every day at sunset; and have a drink at the Sheraton Maui's pool bar before you mosey over to the spa, for even more pure decadence. That's one of the best ways to enjoy any given day in Maui.

Best part: Heated warm towels placed around my feet, followed by a scalp massage with coconut oil.

Spa facts: The spa features 10 treatment rooms that include a wet-room for lomi-lomi massage, wraps and body scrubs; a lanai suite with his-and-hers Jacuzzi soak tubs; a couples treatment room, as well as oceanfront massage gazebos. For a small spa, it offers excellent, personalized service and a wide array of treatments including nine types of massage; four types of facials; three bath selections; and five hand-and-foot selections that include manicures and pedicures that use Chi and China Glaze products. Who wouldn't love this charming oceanfront spa?

Retail products: Phytomer; the Spa At Black rock signature line featuring poha berry, pineapple scrubs, mango-pomegranate body lotion; Ola (I love their solid fragrances, which are perfect for traveling); and MoroccanOil (808.667.9577)


The Spa at Fairmont Kea Lani Resort, Wailea
Everything's better when I share it with my husband. And that's one of the best things about the terrific Couples Massage that my husband Bill and I experienced at the spa at the Fairmont Kea Lani Resort. ("Kea Lani" is Hawaiian for "heavenly white.") Our spa treatment was completely decadent -- $450 for 80 minutes – and it was oh-so-romantic. (in fact, it's the next-best-thing to foreplay, in my opinion.) Afterwards, we went for a dip in the hotel's gorgeous heated pool, followed by a nap. What could be a more perfect way to spend the day? End your day with dinner at Restaurant Ko, offering amazing, authentic island fare that focuses on the "melting pot" that Maui is.

Best part: Having my Bill on the massage table right next to me.

Spa facts: The 3,400-sq-ft- Kea Lani spa boasts nine treatment rooms offering everything you could possibly want in a spa, including elegance, distinctive treatments, and first-in first-class service. The most popular treatment is the Ala Lani signature body wrap and massage ($225 for 80 minutes), which uses local, made-in-Maui products in the scents of ginger-lime and lavender-vanilla. Many uniquely Hawaiian treatments are featured at the spa including a natural sugar cane body polish; Hawaiian salt body scrub; limu (seaweed) detoxification; Tropical Delight massage and exfoliation using aromatherapy oils; and for men, even a Kane facial featuring cleansing, exfoliation and shoulder, neck and scalp massage. In all, there are nine types of facials; 10 body treatments; and 12 types of massage including stone massages, deep-tissue and shiatsu. (I had a four-hand massage here about eight years ago and it was so fantastic I never forgot it. I'm still thinking about it, and enjoying it in my memories!) Twenty-minute bath experiences are also available at the spa, or in the privacy of your room at the all-suite Kea Lani. There is also a Couples Suite-for-two. Adjacent to the spa is the Juvenal & Co. Hair Salon, an Aveda-concept salon featuring hair designs; nailcare; makeup and wedding services – just in case you need a haircut, highlights, French braid or an exquisite updo for a wedding or a just a special night out. (808.879.HAIR; juvenalhairsalon.com)

Retail products: Nothing but the best: Jane Iredale (try the Chocolicks chocolate lip balms!); B. Kamins, Kerstin Florian, and Skinceuticals. (808.875.2229)



The Spa at the Four Seasons Maui Resort at Wailea
I'm sitting here at the award-winning Four Seasons Maui Resort at Wailea, having just spent the morning at the pool (and searching for celebrities, who always frequent this place). I spent the afternoon at the spa, a 13-room sybaritic center offering, shall I say, the Full Maui of pampering pleasures. Today I had the good fortune to have a demi-blending of Ajne (pronounced Aj-na) perfumes – a decidedly decadent experience that a slew of celebrities have raved about (Alanis Morrissette, Kate Beckinsale, Reese Witherspoon, etc). After filling out a brief questionnaire about my preferred fragrances, and my emotional type (am I a worrier? Not really. Do I have good intuition? Most certainly.) I met with Peggy Martin. Peggy trained with Ajne's creator, Jane Hendler, and spent an hour with me, helping to customize a scent just for me. Jane is a Certified Master Essential Oil Therapist, Herbalist and Perfumer, and at Ajne Rare & Precious in Carmel, Calif., she crafts sophisticated scents that meld with the unique body chemistry of each client, using some of the world's most rare and precious pure plant oils. Peggy, as my private "sherpa," and a "melangeur," helped me whittle down all the scents she showed me, to just five. One huge advantage? "People who are allergic to perfumes can wear these all-natural essential oils, which we put into a base of perfumer spirit," said Peggy. The five I liked were the Citron Regenerez ("It smells like Sprite would smell," said Peggy); Printemps (a mix of spring florals); Psyche (a mix of bergamot and Champaca Indian flowers); Savoir (a mix of bergamot and patchouli); and Sambac (containing tropical jasmine). Next, she sprayed my five favorites on my wrists, elbows and shoulders, to see which one I liked best. Hands down, it was the Citron Regenerez, which she them mixed separately with Sambac and Psyche, to offer more depth of aroma. And then, she asked, would I like to tweak any of them with linden blossom, Champaca or bergamot? I kept smelling my wrists, and truth be told, I liked my Citron Regenerez just as is. So that was that. This mix of lemon. pink-grapefruit. ginger, cypress and juniper will now adorn my wrists. The experience typically costs $150, and you go home with your own adorable 1/8-oz. gold-filigree bottle. Just like my scent, the experience was uplifting and totally refreshing.
Read the Complete Resort Review

Best part: I even had a signature Kate Somerville facial afterward ($205, 50 minutes) and I love when Holly, my facialist, lathered my limbs in Epicuren papaya/pineapple lotion and put them in warmed mitts.

Spa Facts: The spa even boasts its own signature fragrance, Palena'ole, which Jane Hendler created for the entire resort, which is spritzed at various places throughout the surroundings. For the well-heeled who grace this resort, there is no dearth of treatments: five Kate Somerville skincare options; five ISUN BioActive facials; three more using Epicuren; and about eight bodycare pamperings. Massages? Eight Hawaiian specialty massages as well as energy therapies. You can also have a massage at the spa itself, or at one of three open-air hales (thatched-roof huts) – these would be great for a couples oceanside massage. You just know there will be an ocean breeze – and a delightful scent – wafting through the air.

Retail products: Epicuren; ISUN Organic Skincare; Ola; Kate Somerville; and Alii Kula Lavender, grown nearby on a local farm. (808.874.8000)

By Debbi K. Kickham
JustLuxe Contributor
Marketingauthor.com See all Luxury Hotels in Hawaii
Featured Luxury Hotels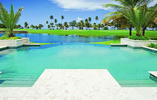 Rio Grande, Puerto Rico
The St. Regis Bahia Beach Resort
In the romantic setting of a Caribbean coconut plantation, nestled between a...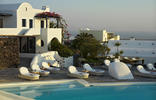 Santorini, Greece
Vedema Resort Santorini
Vedema Resort is the place where style, emotions, creativity and perfection...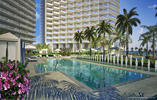 Bal Harbour, United States
The St. Regis Bal Harbour Resort
A new icon, The St. Regis Bal Harbour Resort, Miami Beach, has arrived. A...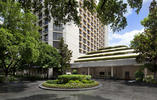 Houston, United States
The St. Regis Houston
The St. Regis Houston is nestled in the epicenter of the nation's energy...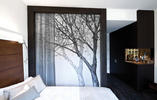 New York, United States
The James New York
The James New York brings luxury liberated from tradition to Soho. Located on...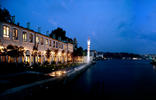 Istanbul, Turkey
Sumahan on the Water
Sumahan is a Hotel on the Water Sumahan sits on the very edge of the...