By Karin Leperi May. 7th, 2013
With the smoky Blue Ridge Mountains as a scenic backdrop and rolling verdant hills as a hallmark, it really doesn't get any prettier than the countryside around Charlottesville, Virginia. Thomas Jefferson knew that well when he decided to build and locate Monticello, his beloved neoclassical estate, in the area. As principle author of the Declaration of Independence, President of the United States, and Founder of the University of Virginia, he grew to love this region so much that he ached in his heart whenever he was away.
And no wonder. With an abundance of history, culture, and natural beauty defining Charlottesville and its surroundings, it is easy to discover why Thomas Jefferson and his family loved this area so intensely. In this same setting, sits the Clifton Inn, a boutique hotel with a historic background.
Clifton Inn – A Manor with Presidential Airs
It was the year 1799, when Thomas Mann Randolph and his wife Martha, daughter of Thomas Jefferson, decided to build the Clifton Inn as their residence. Located close to Monticello, the manor house is in the federal and colonial revival style of architecture. It is set on a spectacular 100-acre setting with the Blue Ridge Mountains in the distance.
Over the years, the Inn would change hands many times, and remained as a private residence until 1985, when it was converted to a bed and breakfast. With the addition of more guest rooms and a restaurant, it was acquired by Relais & Châteaux and now exudes a casual gentility in a country-like atmosphere. It is the only property in Charlottesville that is a member of the prestigious Relais & Châteaux brand which possesses over 500 hotels globally with unique qualities that set them apart. Most are historic landmarks such as castles and manors in idyllic settings, offering recherché cuisine.
With 17 rooms and suites, each with their own personality and décor, you can choose from a range of styles, from colonial revival to casual elegance. Those touches essentially equate to colonial period pieces with contemporary comfort and the amenities of a luxury hotel.
For starters, there is a complimentary bottle of Madeira waiting in your room, along with fresh cut flowers, a spa jet shower, flat screen television, and free Wi-Fi. Finally, personal luxury touches include Mascioni linens, Molton Brown soaps and lotions, and plush terrycloth robes. Be sure to save time for afternoon tea on the terrace. My tea was served with a lovely plate of fresh berries and cream; so tasty that the berries must have just been picked that day.
Thomas Mann Randolph Room
My accommodations were in the Thomas Mann Randolph Room, a spacious corner room with views of the front entrance and surrounding mountains. Included in the room is a king-sized bed with an upholstered headboard, a white reading sofa, writing desk, screened wood-burning fireplace, four drawer dresser and armoire. It is the bathroom downstairs, however, that I absolutely fell in love with which features an antique claw foot tub with ambient light that envelopes the room, much like a halo. Everything is so inviting and comfortable that I decide to pour myself some Madeira while I peruse the ample array of reading materials in the room.
Later that afternoon, I decide to walk the grounds to see the infinity pool, croquet lawn, and clay tennis court. I also take time to meander through the chef's garden, discovering a variety of vegetables and herbs that will probably find their way to my dinner plate later that evening.
Tucker Yoder, Executive Chef at The Clifton Inn
The dining room alone is reason enough to pay a special visit to The Clifton Inn. Past the dining room doors, inside the kitchen, the talented Executive Chef Tucker Yoder and his exquisite culinary team are hard at work. Chef Yoder is known for his contemporary American style of cooking, heavily reliant on the use of fresh local and seasonal Virginia produce and products. As such, it is no surprise that he values his connections with local farmers and artisan producers. "I love farmers and try sourcing just about everything locally," said Chef Yoder. He also finds time to cultivate a local kitchen garden, relying on freshness and quality to provide definition and distinction to his dishes.
Best Chef's Table Ever: Farm-to-Table Tapas with World Class Taste and Service
For the ultimate in gastronomic extravaganzas and tantalizing tastings, I highly recommend the Chef's Table, or as Clifton Inn calls it, "The Chef's Counter." The counter seats up to seven guests and provides front row seats for viewing the best kitchen show in town. (Note: The Chef's Counter reservations require a $400 minimum food and beverage charge.)
The best part is that you can watch firsthand as the Chef and his crew prepare various dishes, all the while noting the intense focus on detail, creativity, and skill that goes into the preparation of each divine dish. Order from four to six plates from any section and in the order you'd like to eat them; there are no rules! (I find myself exercising the ultimate restraint by not having dessert first.) You will also learn that the menu is categorized into four selections: Delicate, Light, Full-bodied, and Robust. And for vegetarians and vegans, there are dedicated menus from which to choose tasty alternatives.
The dishes are more like tapas with small servings that allow you to maximize your tastings of Chef Yoder's culinary creativity. My recommendation is the more, the better. Be sure to pair each course with wine from the inn's cellar, a recipient of Wine Spectator's Award of Excellence.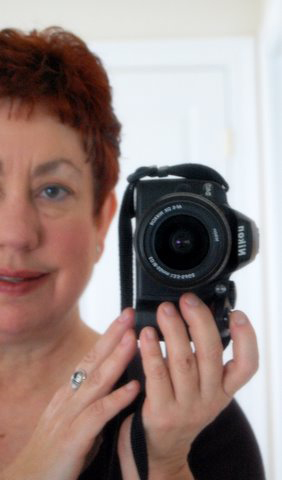 Karin Leperi
Karin Leperi is a nationally-acclaimed award-winning writer and photographer with bylines in over 95 publications that include print, broadcast, internet, and mobile platform media. A gypsy at heart, she has traveled to 97 countries and is still counting. Specialties include travel, culture, cuisine, cruising, nature, photography and lifestyle. ...(Read More)