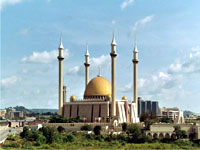 Abuja Kids Attractions
Since the large majority of foreign visitors to Abuja are businessmen, the city is not blessed with a wealth of kids attractions. In fact, many of Abuja''s best sights will be unsuitable for children, either because they will not find them especially interesting (Zuma Rock, the National Mosque); or because they might feel unsafe and intimidated (Wuse Market).
Abuja is, however, home to Wonderland - the region''s first ever amusement park. Featuring rides, shows, games and even faux castle walls, the entire family will enjoy a day out at Wonderland - and it is a great place for expatriate families in Nigeria to meet each other and allow their children to socialise in a safe and comfortable setting.