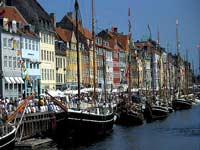 Copenhagen Shopping
A day of shopping in Copenhagen is something to behold, as it is often a spectator sport for those without large amounts of money to spend. The most notable place to browse and spend is the Stroget, which comprises five streets and 2 miles (3.2km) of pedestrian shopping heaven. Copenhagen''s main stores can be found along here as well as cafés for weary shoppers to stop and refuel.
At the top end of the Stroget, shoppers with a penchant for designer labels can splurge at Prada, Chanel and Versace among others. Magasin du Nord, Scandinavia''s largest department store, can be found in this area too.
Bredgade and Læderstræde are popular areas for antiques, although you''ll be hard-pressed to find true bargains. Ravnsborggade has many antique stores as well, along with a number of independent fashion boutiques.
Nørrebro Flea Market on Nørrebrogade and the market on Israels Plads are the biggest and oldest flea markets in Copenhagen. They run from April to October, and stock a myriad of items, from souvenirs and antiques to complete junk.
There is, of course, the obligatory souvenir shopping one must do when in Copenhagen, and Lego can be scooped up for a song here while Scandinavian Crystal and Royal Copenhagen porcelain are not to be forgotten.
Shops in Copenhagen are mostly open from 9.30am to 5pm or 6pm from Monday to Friday and from 9am to 4pm on Saturdays. Very few stores will open on Sundays, even supermarkets. VAT in Copenhagen is sky-high at 25% and is added on to the price of all consumer goods and services. Non-European Union visitors can apply for a partial tax refund of 18% on goods to the value of a minimum of DKK300, which must be spent in one store.
Visitors can also purchase goods from shops that participate in the Global Refund shopping programme by showing their passport. These stores can be identified by the Global Refund logo displayed in their window. Shoppers are given a cheque showing the refund they are owed which can be claimed at the point of departure when leaving the country.