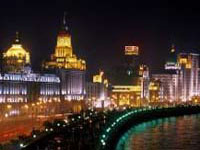 Things to do in Shanghai
Shanghai is a slick and modern city with millennia of rich cultural history to draw on. You can float along the Huangpu River on a scenic boat cruise, get lost in the maze-like Yu Garden, or have a drink in a traditional tea house. It is a great place to start your trip to China, as the blend of western and eastern culture ensures there''s something for everyone to see and do in Shanghai.
No vacation in Shanghai is complete without a stroll along the Bund. The waterfront embankment affords visitors a great view of the city''s most spectacular buildings by night and day, and while it is generally crowded with tourists and vendors during the daytime, the mornings and evenings offer great opportunities for photography.
Shanghai has a number of museums worth a visit, including the Shanghai Museum which houses 120,000 historical artefacts, the Bund History Museum, and the less family-friendly China Sex Culture Museum. You can also see many beautiful temples and pagodas, like the Jade Buddha Temple, Longhua Temple, and the magnificent Jinshan Donglin temple.
Jinshan City Beach is a nice break from the city on sunny days. There are plenty of opportunities for watersports and other activities, including boating, bungee jumping and 4-wheeling. The beach also hosts annual international volleyball and kite-flying competitions.
For discounts of up to 50% on many tourist attractions in Shanghai, visit the Woori Bank to sign up for a Shanghai Tourist Card.