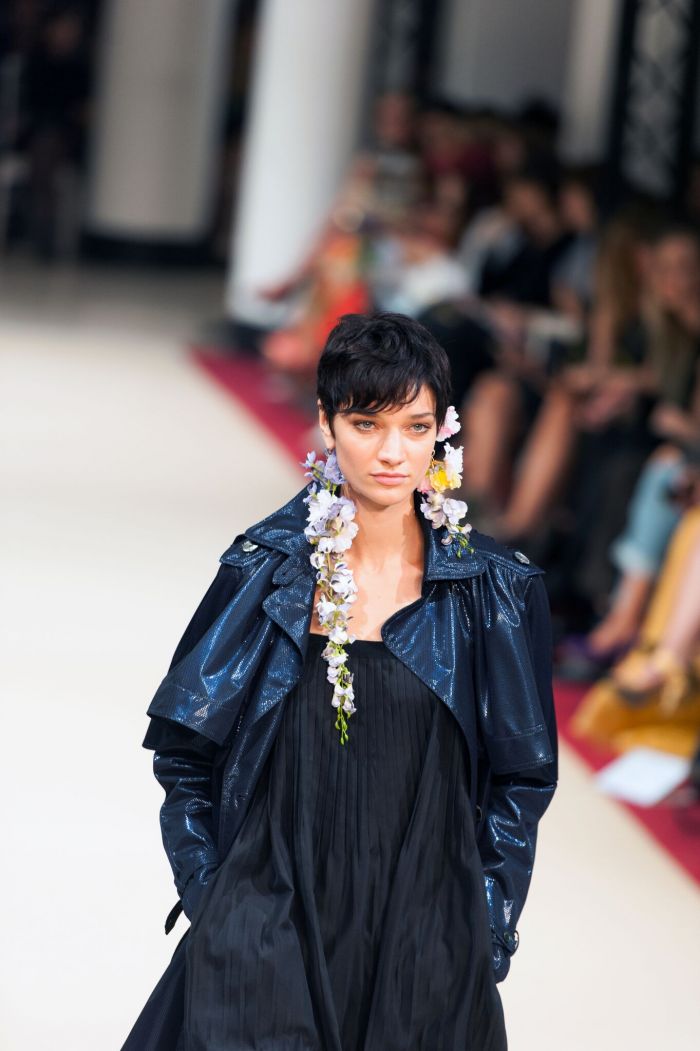 Photos Credit: Corinne Rollin/ARTIFICE ATELIER
The warm spring winds blew through the Alexis Mabille collections for Spring 2018. Mabille has a formidable background in the world of French fashion and with this collection, he brings together his passion for the beautiful, yet casual lifestyle expressed in tops, pants and sporty separates. Models wore hanging floral arrangements in their hair as they strolled down the aisle and rotunda of the beautiful white showroom space, dressed in gorgeous luxury separates, sport and daytime looks. The collections was fresh, lovely and simply perfect for vacations or lunches.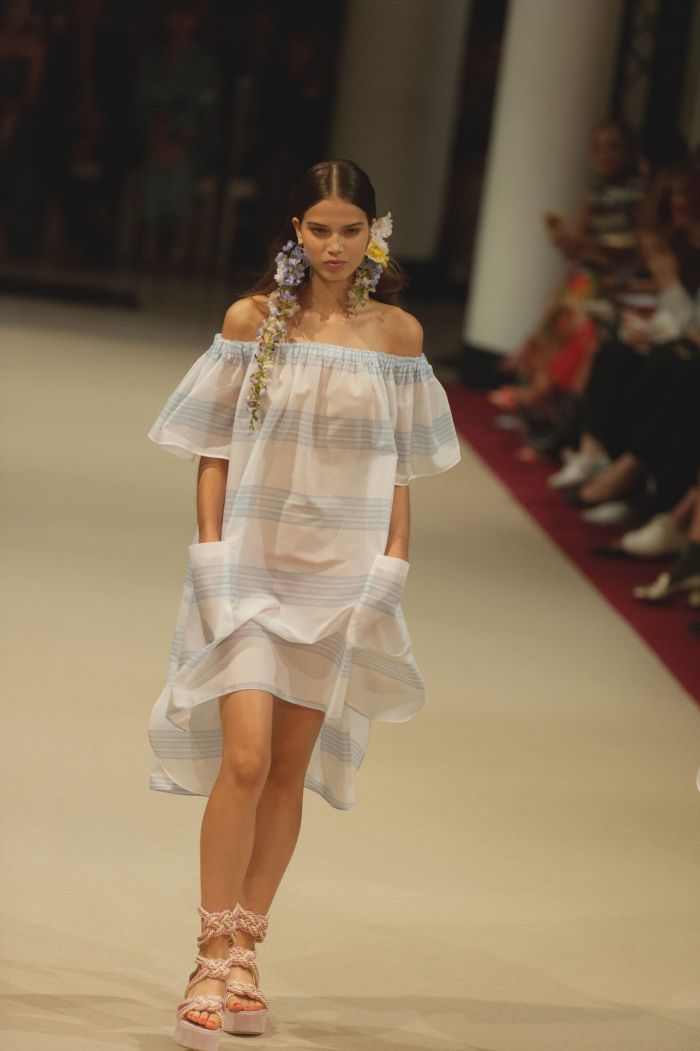 Mabille is a star who is well known in French fashion circles, having worked with John Galliano at Dior, Hedi Slimane, Nina Ricci, and Ungaro fashion houses. Their influences give him a deft hand at handling luxury fabrics in forms that are both casual and elegant. Evening looks were based on long skirts, tops, the palazzo pant and short styles with a variety of tops that tied at the shoulders. A hint of menswear in the wrap and tie trenches seemed perfect both over a pair of jeans or with a white slack.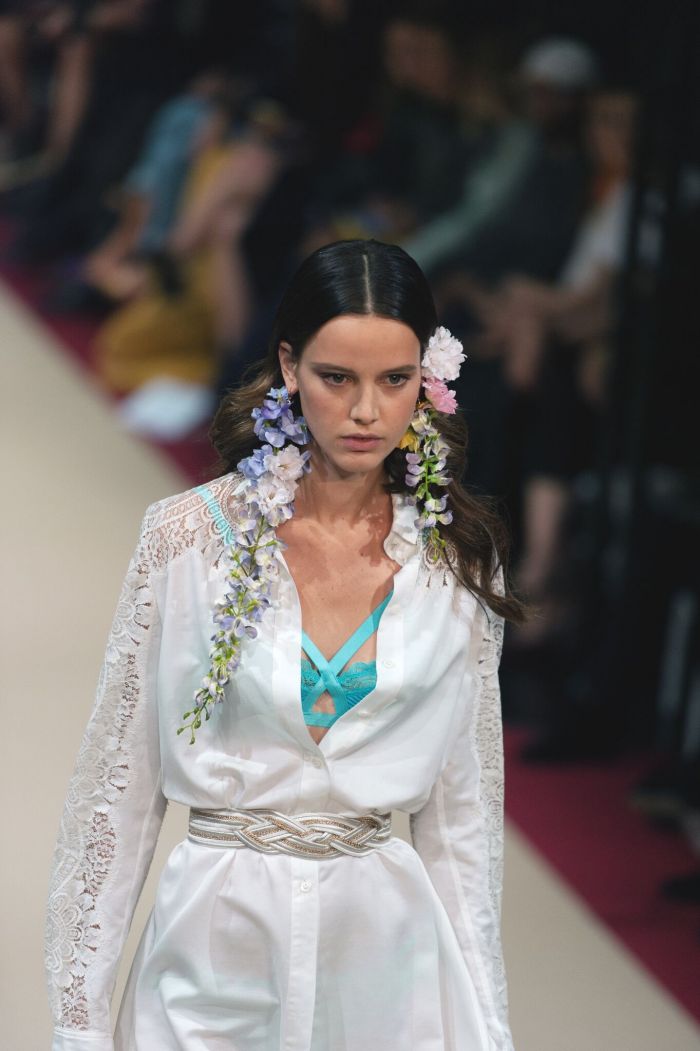 The colors ranged from lavender to pale pink and rose, a selection of whites and cremes were popular, as well as blacks or navy hues to anchor the looks. A dash of disco gold was a crowd pleaser, and I was reminded of Bianca Jagger and her gorgeous '80s looks she sported at Studio 54. Mabille has spoken the language of spring in this collection with both lightness and ease that modern girls want to wear now.