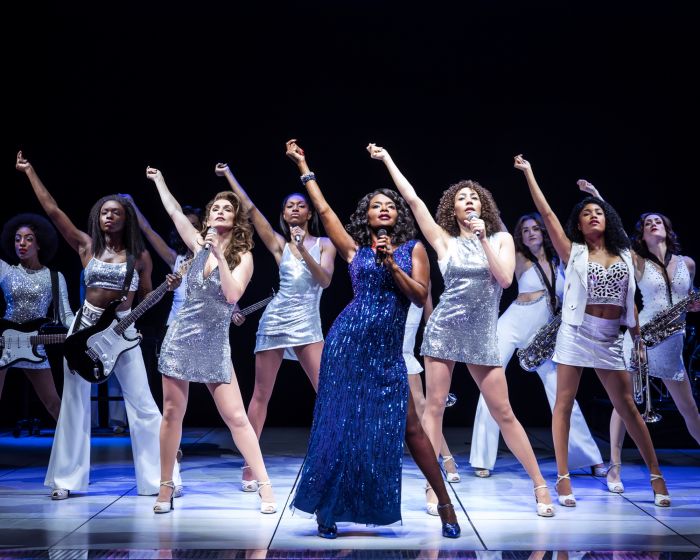 Matthew Murphy
There may only be a few more weeks left of summer, but there's still time for New York City visitors to take in a "hot" Broadway show. Those traveling to the big apple will find themselves singing, dancing, laughing, and crying in their seats as they enjoy Broadway's biggest seasonal hits, including:
SpongeBob SquarePants The Broadway Musical
It's always warm in Bikini Bottom—but maybe it's getting a little too warm. When a nearby volcano threatens to erupt, the inhabitants of Bikini Bottom are thrown into a panic! Do they flee? Try to save their town? And how? The stakes have never been higher, the antics have never been crazier and the music has never been better as these beloved cartoon characters take the Broadway stage. Travelers need to grab tickets fast, though, as the show closes on September 16.
Audiences are transported to the Caribbean in this captivating tale of Ti Moune, a young peasant girl on a journey to reunite with her love—no matter the cost. Caught up in the tension between the rigid social classes on her island and, unbeknownst to her, a bet between the gods of Love and Death, Ti Moune must prove that love is strong enough to do what seems impossible—bring worlds together.
Summer: The Donna Summer Musical
Summer: The Donna Summer Musical might not actually be summery in the seasonal sense, but with more than 20 of Donna Summer's hits, including "Bad Girls," "Love To Love You Baby," and "Hot Stuff," it's sure to be a good time. In this fiery new musical, no less than three actresses (Storm Lever, Ariana DeBose, and Tony Award winner LaChanze) take on different incarnations of the music icon, providing an inspiring and vivid look at the life of a legend.