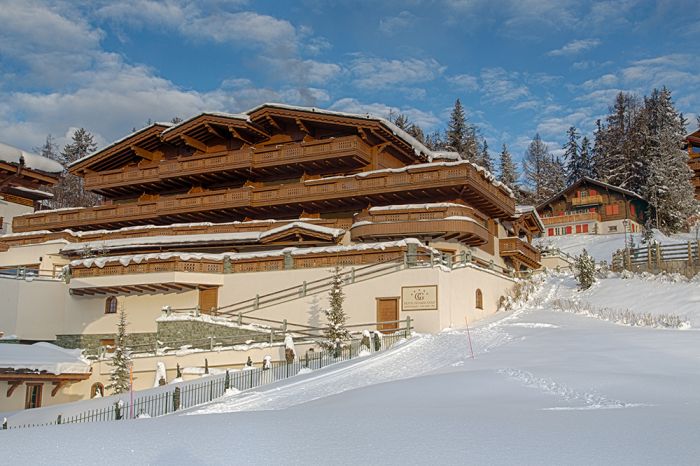 Photos Credit: Guarda Golf Hotel and Residences
Crans Montana is straight out of a fairy tale, with craggy Swiss mountains playing a backdrop to vibrant meadows and fresh mountain streams. Not only is the Swiss Alp getaway of Guarda Golf Hotel and Residences picturesque, but the sumptuous property is backed by a championship golf course, home to a cozy spa and fine dining that is worth traveling the world to find.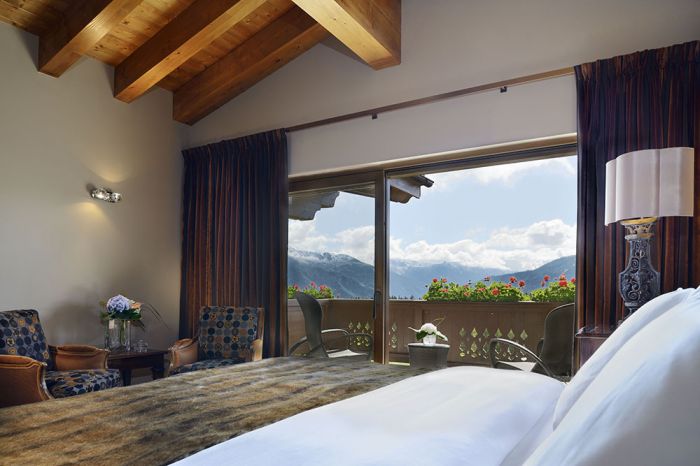 Whether enjoying the resort during the summer or winter months, there are activities abound in the small mountain town. Epic skiing pairs with sprawling golf courses, fine dining an accompaniment to shopping excursions. The first-name personalized service is apparent as soon as stepping onto the property; everyone from the Hotel Manager to Front Desk agent, Catering Director to Spa provider offer an intimate level of service, assuring guests a comfortable and customized stay at the five-star property.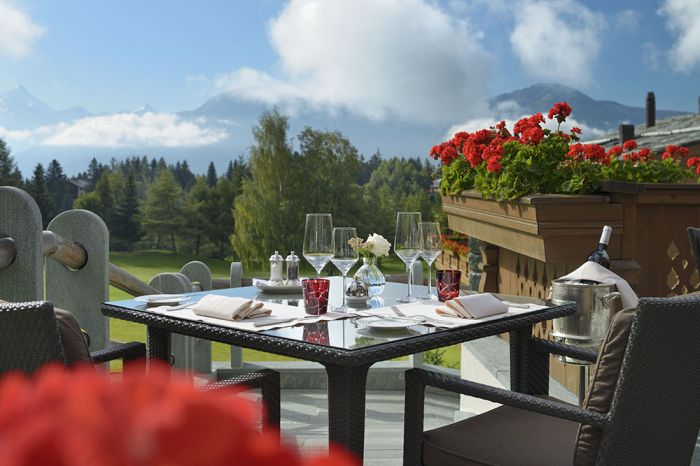 Not only does the south-facing hotel offer sweeping views from quaint patios, but the local agriculture touches many facets of the property as well. The welcome amenity in my suite consisted of in-season apricots bursting with flavor, and a house-made chocolate golf ball a fun sweet nibble. Pillow spray at turndown service was just one of many thoughtful and elegant touches throughout the stay. Rooms have fantastic finishes and appropriate technology throughout, sculptural floral accents and magnetic key card access. The 24 rooms and suites make for a boutique property with a high attention to luxury service for a homey feel instead of a generic hotel room.
Restaurant Manager Kevin Baruselli welcomes guests to his well-appointed Restaurant Giardino overlooking the surrounding mountains. As he pours a flight of local wines, he explains, "Wine is to be enjoyed never alone. The experience, the food, the company—that is what is most memorable about wine." And while I agree, I definitely could enjoy a Swiss Pinot Noir alone from time to time, the rarely exported varietals a must-try while staying in the region. "You cannot get this wine outside Switzerland," clarifies Baruselli, "It is why so many people come back to enjoy. When you've had the experience and unique vintages, it lures guests back again and again." Old world wines with new world characteristics, the wine has delightful fruit forward flavors and long, pleasurable finishes, a surprise bouquet to finish by itself or paired with local fare.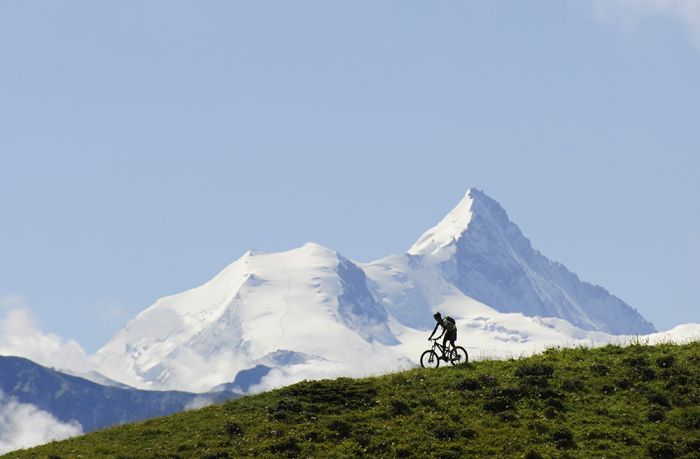 Boasting some of the cleanest air in all of Europe (yes, it has been measured), Crans Montana continues a dedication to the environment with eco-tourism. The on-property charger was a perfect place for my Tesla rental to charge overnight, while the winding cobblestone streets make for great walking excursions. There is a great deal to explore and experience year-round, from nature trails and culinary experiences to high-end shopping. It is important to take your time while staying at Guarda; from really absorbing the benefits of steaming in the Hassam, to savoring every bite of the slow-cooked bass drizzled in pesto and topped with caviar. Breathe deep and appreciate the Swiss air. Let your cares melt away as quickly as the house-made chocolates do on your tongue, the Guarda Golf Hotel and Residences is truly a special Swiss retreat.