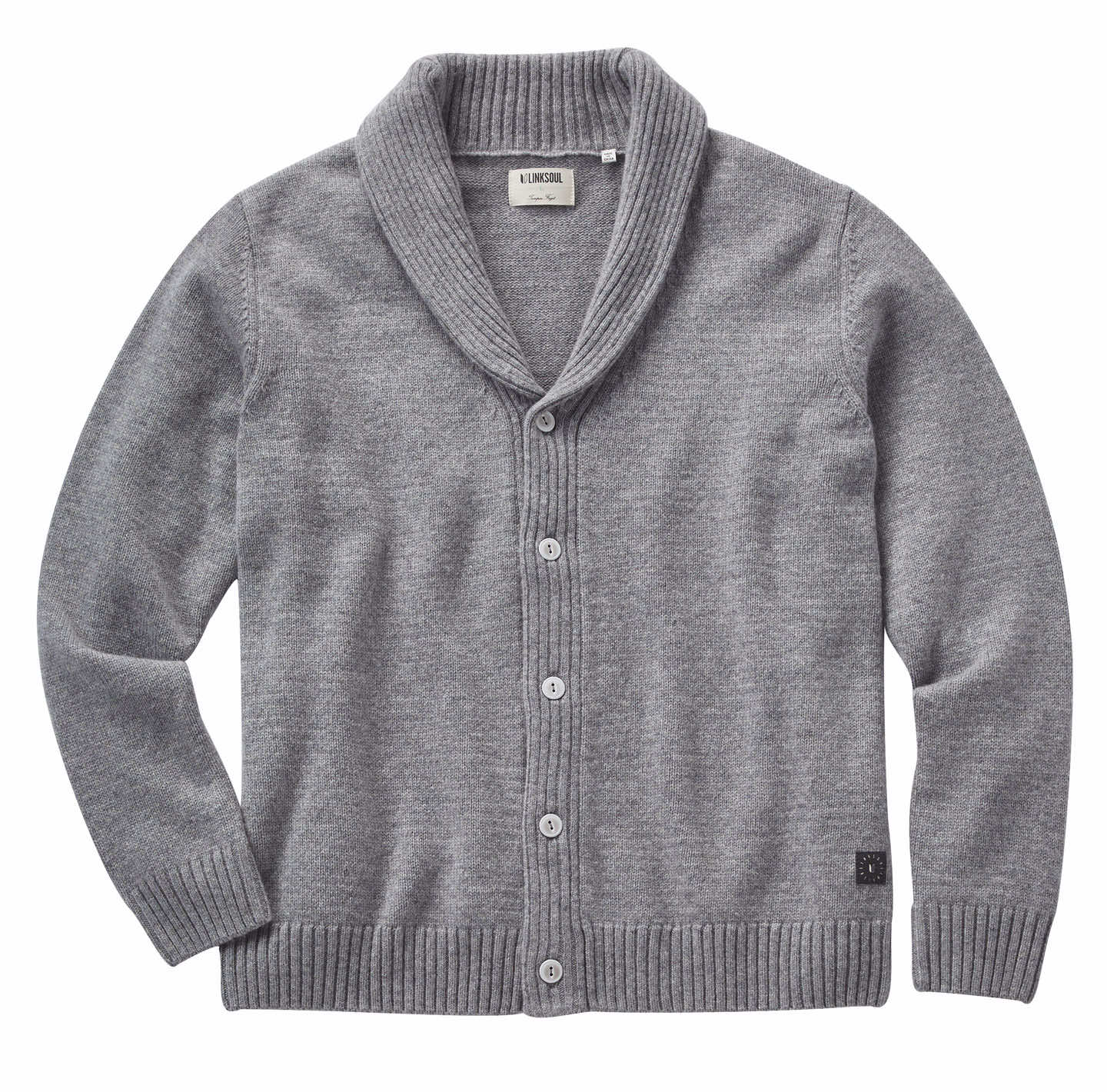 Courtesy of Linksoul
We all have that one person on our gift list this holiday season who seemingly has everything they could ask for, but you want to find something special (and memorable) to give them. With these folks in mind, we have rounded up some fun gifts that will surely put a smile on their face this holiday season.
For the guy who has a keen eye for fashion, he will love Linksoul's holiday collection, which includes the super soft, heather gray Wool Cardigan Sweater. Linksoul is a men's lifestyle apparel/accessories brand that was founded by golf icon John Ashworth. This stylish button-down offers a classic look combined with comfortable style for the perfect seasonal gear to keep him warm this winter. Other holiday offerings include a cotton-cashmere crewneck, a quarter-zip hoodie and new classic cord jacket.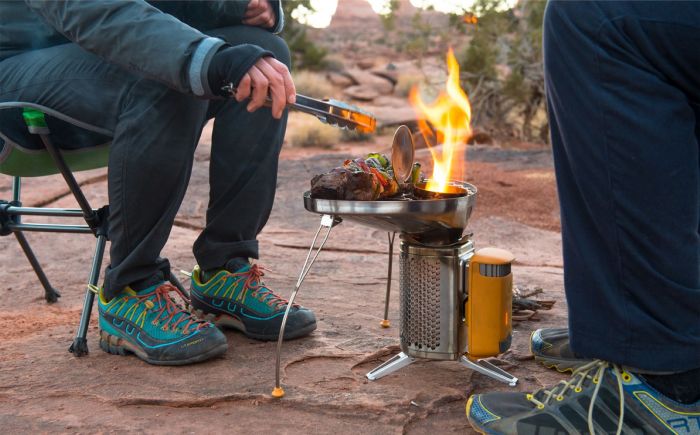 Courtesy of BioLite
For the outdoorsy person on your list, they will love BioLite's CampStove 2+ Complete Cooking Kit that will turn fire into power or store electricity for future use. You can eliminate the need to ever have to buy a gas canister as you simply burn wood or twigs gathered on your camping trip to cook, boil and grill. This thermoelectric camp stove will create a flame hot enough to not only cook burgers and hot dogs, but it will also turn fire into electricity using smokeless wood flames that can charge your cell phone as it creates three watts of electricity. BioLite's technology captures waste heat from the fire through a heat probe attached to the orange powerpack that is then converted into electricity using a thermoelectric generator. This powers a fan and sends the electricity to a USB charging port (excess power is stored in the internal battery for future use). The fan then injects air into the burn chamber to help with combustion and provide a cleaner burn.
The lightweight CampStove 2+ Complete Cooking Kit comes with a grill attachment that is super easy to use for cooking along with a kettle pot for boiling a liter of water in less than five minutes. Before you get started, be sure to fully charge the yellow power pack then start a small fire. Once it gets going, you can add to it to increase the flame, but you want to be sure not to overload the CampStove with sticks that will create smoke and cause the internal fans to get clogged. There are four fan speeds available so you are always in control of the speed of the fire, and we also love the included FlexLight to illuminate nighttime cooking on the grill top.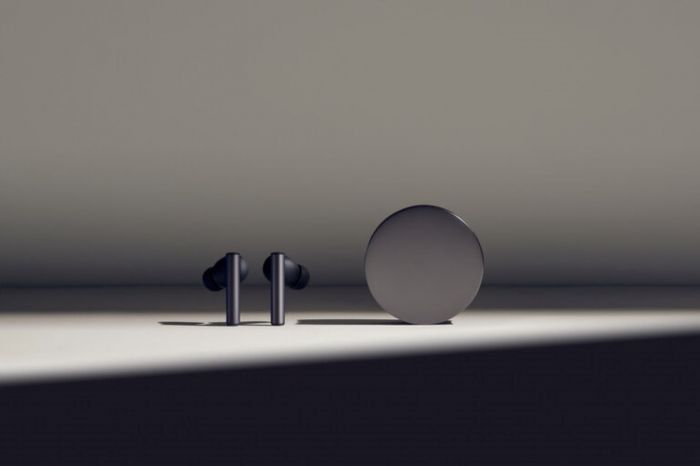 If you have a music lover on your list, you won't want to miss the launch of Twig Pro earbuds from Oddict. The sophisticated half in-ear design of these earbuds provides an enhanced audio experience combined with digital hybrid active noise cancellation. You can use the sweat and water-resistant pair to deliver high-resolution music, crystal-clear voice calls, and lag-free gaming. Because they are designed using durable and high-quality aluminum material, the enhanced earbuds use 12mm Dual Drivers, support three-tier noise reduction modes, and digital hybrid ANC technology blocking up to 98 percent ambient noise. The Oddict app should be downloaded to customize the audio experience as well as keep track of their location using the "find my earbuds" feature.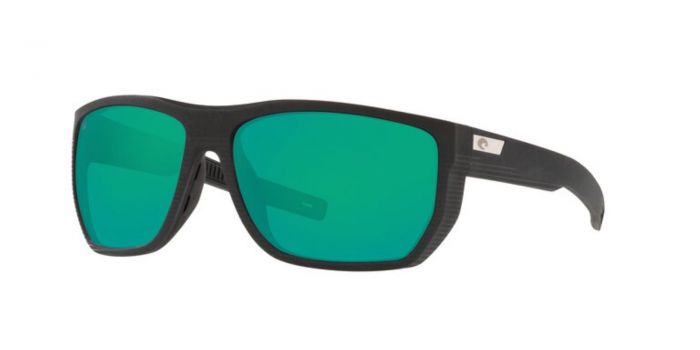 Courtesy of Costa Sunglasses
If your guy loves fishing as much as he enjoys changing up his sunglasses, he will love Costa Sunglasses' Untangled Collection that launched earlier this summer. We recommend reeling in the green mirror polarized Santiago sunglasses from this collection that are created using 97 percent recycled fishing nets and other sustainable materials like recycled aluminum logos and mineral glass lenses. Because Costa has been working to advance the recycling and molding techniques to build frames that are better for its core angling community, the side shield on the Santiago glasses will keep him focused on the water while protecting his eyes from light leak.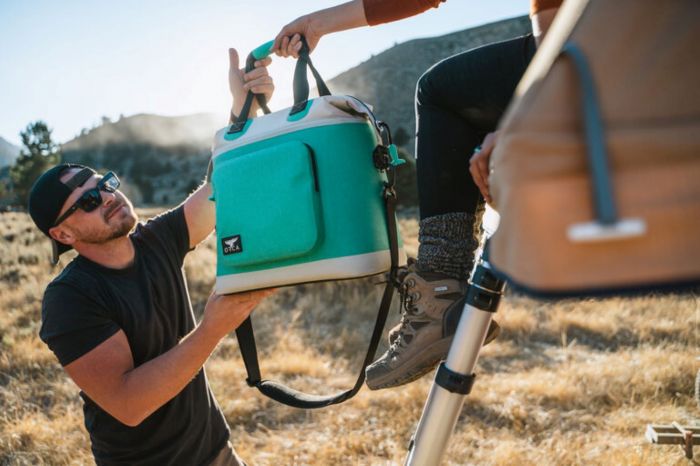 Courtesy of ORCA
If there is a person on your holiday list who is always planning the next tailgate party, road trip or backyard barbecue, they won't want to be without the ORCA Walker Tote. This lightweight soft cooler is easy to pack up and take with them for the next event. What makes this portable cooler so unique is its heavy insulation designed to keep food fresh for days. For the party person, the cooler with waterproof zipper can hold up to 18 cans of their favorite beverage while its padded shoulder strap makes toting the cooler even easier. We love the water resistant front pocket that can store keys, phone and other essentials. There is also a durable pad on the bottom of the cooler for extra protection and it is available in a variety of colors, including our favorite seafoam.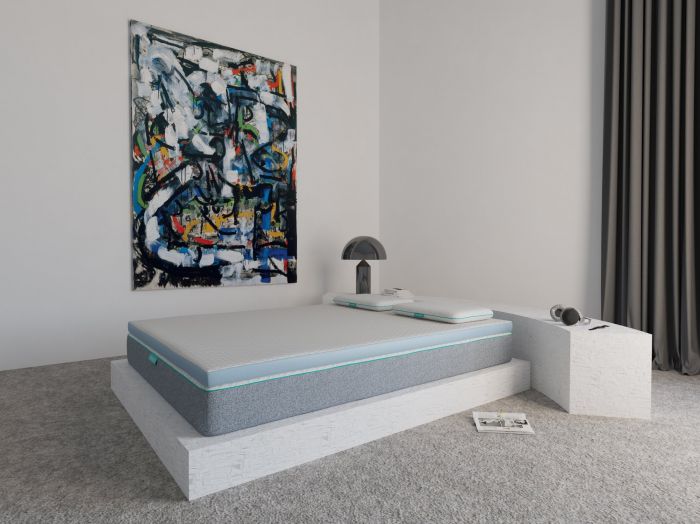 Courtesy of Sleepvenie
There is nothing quite like struggling to get a good night's sleep. If there is a sleep-deprived person on your holiday list this season who runs hot at night, introduce them to Sleepvenie's Trey cool mattress topper. This plush topper is three inches thick and offers an additional layer of not only support but also a cooling temperature to keep you from overheating at night. The gel-infused memory foam is cool to the touch and has the unique ability to transform your bed into a chill sanctuary that you may never want to leave.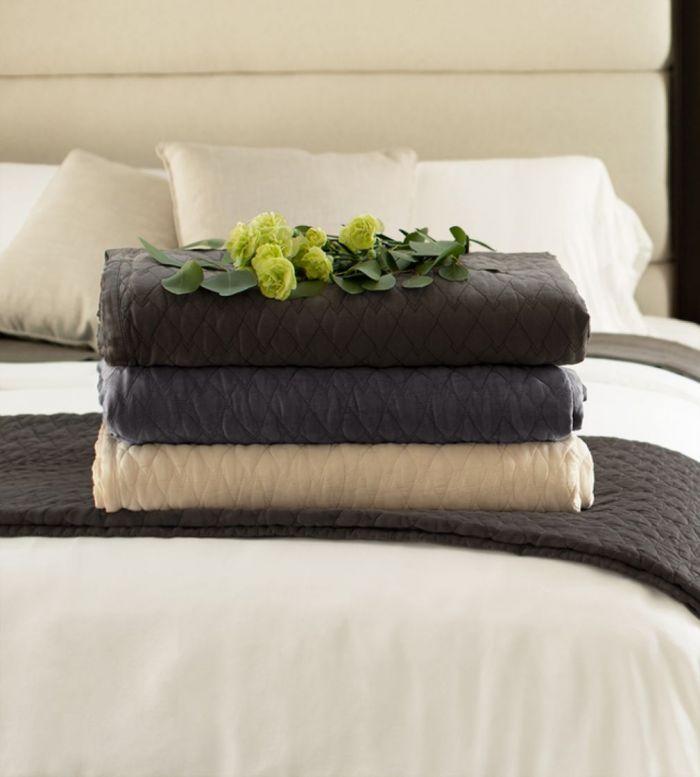 Courtesy of Cariloha
If you know someone who likes to spruce up their bedding regularly, Cariloha offers an extra soft bamboo quilt with diamond-stitch patterning. While its lightweight design won't make you feel too weighted down at night like many heavy blankets often do, this luxe quilt will provide all of the warmth and comfort you need for a comfortable night's sleep. Even better, bamboo is naturally thermal regulating so it is a sustainable option in addition to being a comfortable one.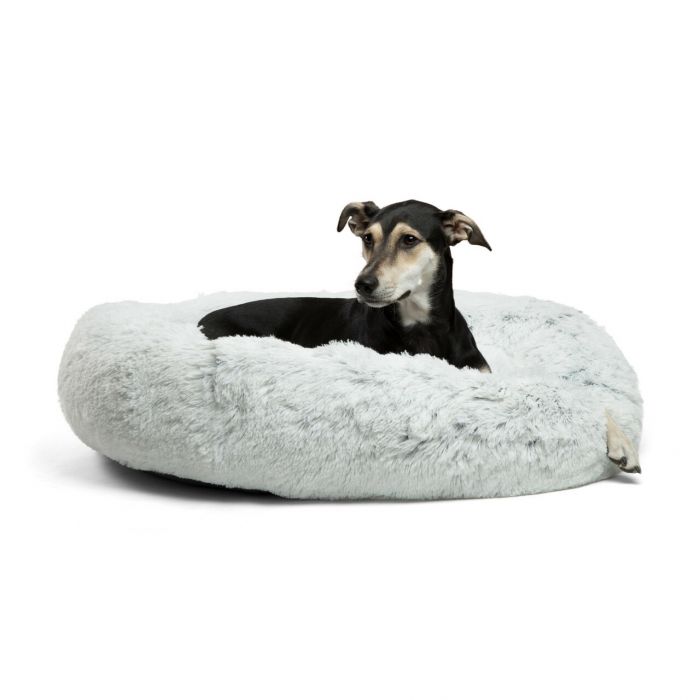 Provided
For the dog-loving friend, they will love that you thought of their four-legged friend over the holidays. We recommend Best Friends by Sheri's Original Calming Donut Lux Dog Bed available at Outward Hound. The shag cuddler is designed to ensure their furry friend will enjoy better sleep while supporting their joints. Their dog will love nestling into the calming bed that provides self-warmth while luxuriously comforting them with its durable, vegan nylon and filled with AirLoft fibers.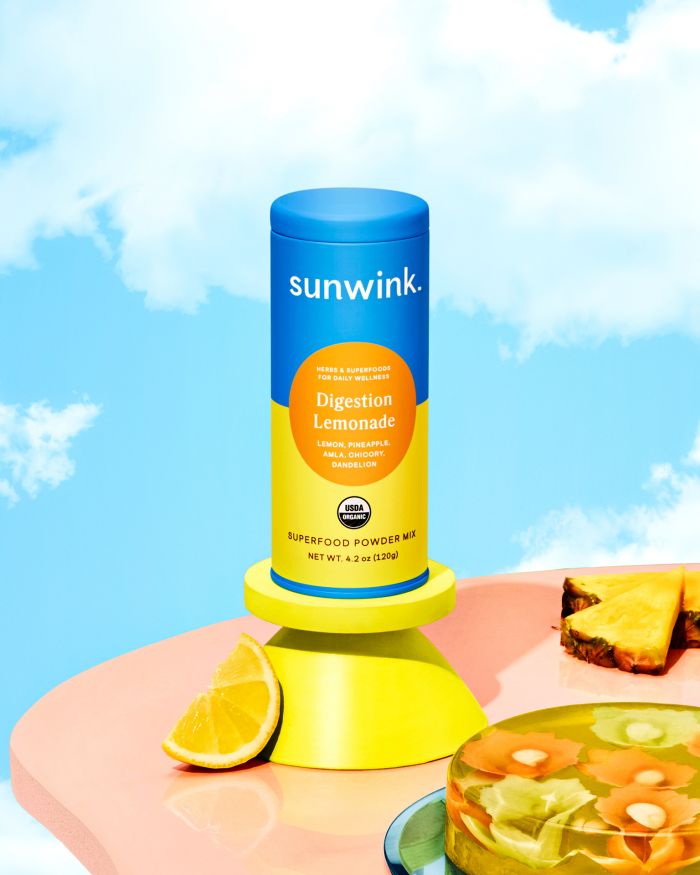 Courtesy of Sunwink
For the health food nut on your holiday list, Sunwink Super Powders has created a line of healthy superfood powders. The plant-based powders are designed to help you recharge and would be the perfect gift to get someone back on a healthier track after the holidays. There are four different flavors that can be easily added into plant-based milk or smoothies, or even baked right into treats. We love the Digestion Lemonade that contains healthful herbs like chicory root, amla, and dandelion to help support a healthy gut – the perfect post-holiday overindulgence remedy.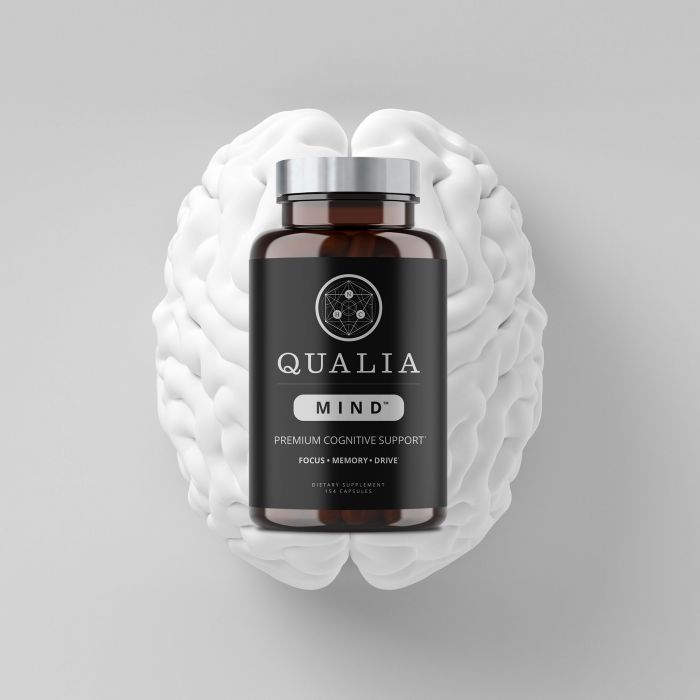 Courtesy of Neurohacker
With the craziness of the upcoming holidays, it's understandable how sometimes we all may feel every day can be a bit of a blur. To help you stay focused (with those last Zoom meetings scheduled on your calendar), Neurohacker has developed several products in the Qualia line to help strengthen cognition and memory while fueling focus and concentration needed for the mental clarity to get you through the end of the year.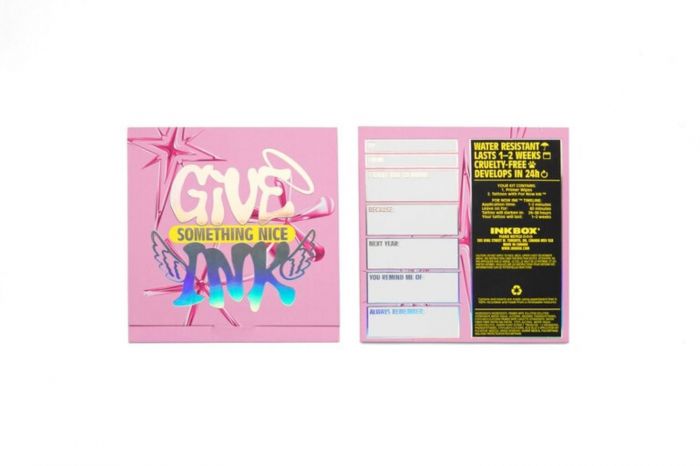 Courtesy of Inkbox
If you want to have some fun this holiday season, surprise that hard-to-buy-for person on your list with a gift of impermanent tattoos by Inkbox. The artist-designed imprints will last about two weeks, fading as the skin naturally regenerates. You can choose from more than 10,000 designs or surprise them with a custom tattoo to enjoy testing out for a couple of weeks.