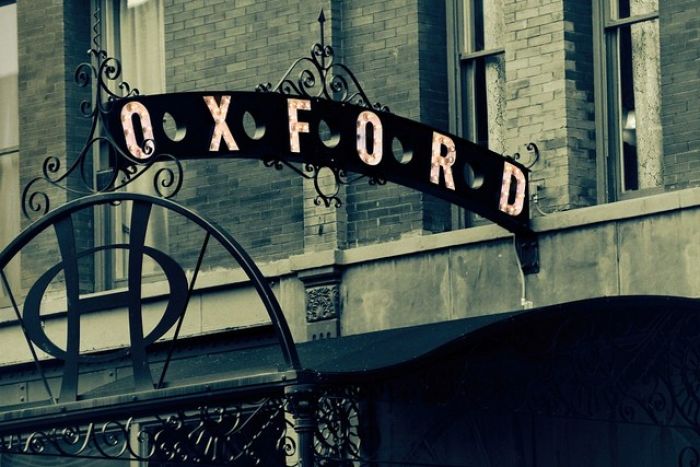 Courtesy of The Oxford
Centrally located in Denver, The Oxford Hotel is a wonderful way to spend any celebration. From the hotel's wedding and event venue to Butler Bath service that will make anyone feel appreciated, The Oxford has a history of warm hospitality. With the upcoming Mother's Day, Father's Day and Graduations across the state, guests can enjoy a package suited to their celebration at this downtown hotel.
The Oxford Mom's Mini Retreat incorporates overnight accommodations in the unique and luxurious rooms and a rose petal salt bath turndown amenity. In addition, a 50-minute Swedish Massage or Oxford Facial at the Oxford Club and a beautiful bouquet of flowers. Overnight valet parking is also included. With almost all the planning done for you, this is a wonderful package to celebrate Mom and show her how much you appreciate her.
For the gentlemen in June, The Oxford Dad's Downtown Escape is a wonderful gift for the guy who has everything. Overnight accommodations in a luxurious room, as well as two martinis in the recently renovated Cruise Room and personal training session or 50-minute spa treatment at the Oxford Club will trump any tie or watch you're thinking of buying Dad this year. A Colorado Microbrew amenity and overnight valet parking are also included in this package.
Finally, for the celebratory students, The Oxford Grads Delight is a great accent to throwing off the cap and gown. Overnight accommodations, two martinis in the Cruise Room, 50-minute Swedish massage or Oxford Facial at The Oxford Club as well as a bottle of prosecco will make finals a memory of the past. Overnight valet service is also included in this package.
All three packages are available until June 30th, 2013 and start at $260 per night. To learn more, make sure to read a review of The Oxford Hotel and make your reservations today.
Originally posted on Examiner.com