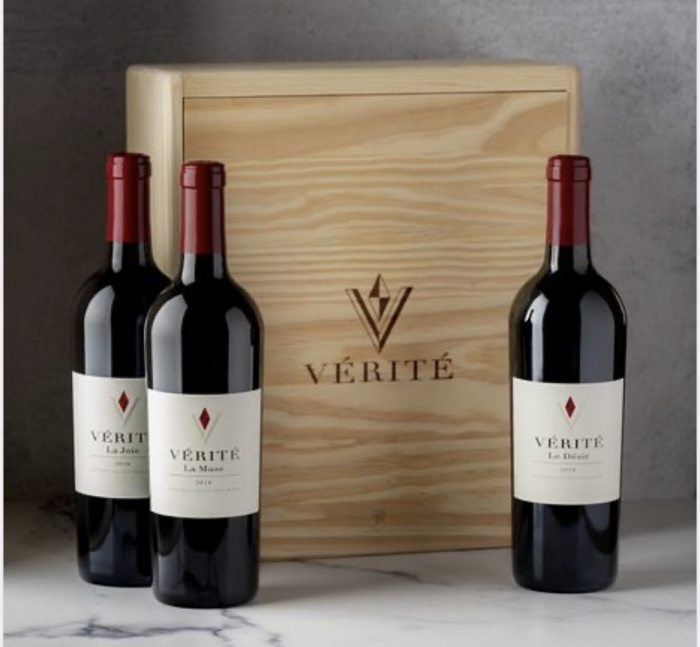 Vérité Wines
Vérité Wines is a dream come true for two of the greatest winemakers in the world - Pierre Seillan and Jess Jackson. Seillan is a well-respected winemaker in France and Jackson (1930-2011) was the founder of one of the most successful wine companies in the United States, Jackson Family Wines.
In the 1970s, Jackson started Kendall-Jackson wines, and his lengthy career developing wines from the best vineyards in Sonoma County, eventually took him and his wife Barbara to France in the 1990's.
Meeting Seillan in Bordeaux, the two winemaking families developed a friendship. Soon Jackson invited Seillan to visit Sonoma Valley to see the potential to produce bold and beautiful Bordeaux wines in California.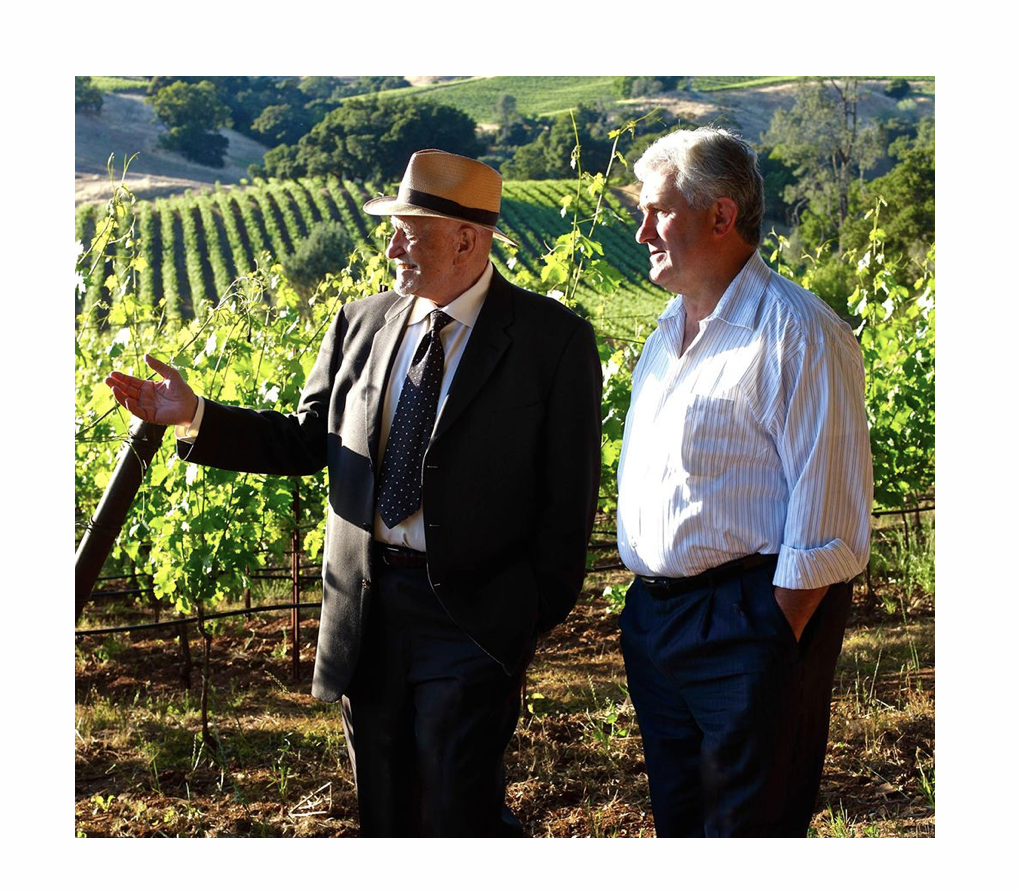 Vérité Wines
Purchasing land in Sonoma County since the 1970s, the Jackson family owns more than 50 "micro crus" across four appellations. Not too many people own the amount of land Jackson owns. He has vineyards in Alexander Valley, Bennett Valley, Knights Valley and Chalk Hill. The topography and terroir of each region offer a unique climate and geography from warm, sunny days to cooler, fog-covered valley floors. These variations influence the nuisance of each blend made.
When Pierre had a tour of the Sonoma vineyards and ran the soil in-between his fingers, Pierre liked the diverse terroir and cool coastal air. He uprooted his family from France and moved to Sonoma Valley. Their first vintage of Vérité Wines was made in 1998.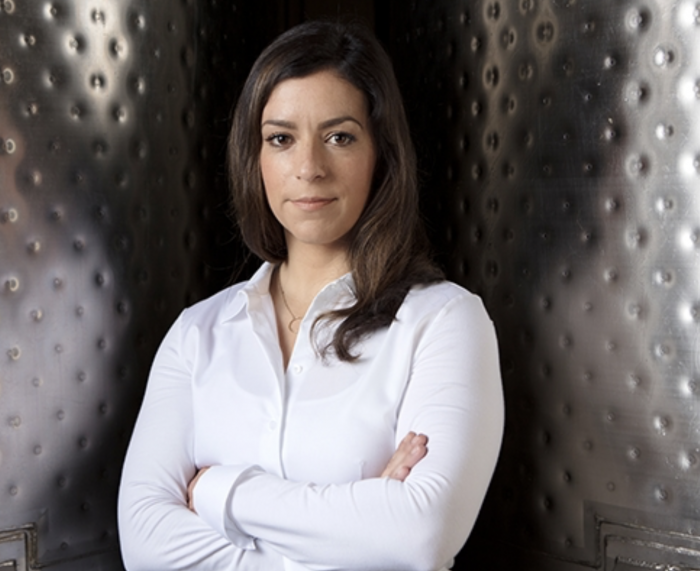 Vérité Wines
Helene Seillan was in 5th grade when her father moved the family to California. When she first attended school in Sonoma, she only spoke French. She spent her childhood in the vineyards surrounded by family and friends in both Sonoma County and Saint-Emilion, France. Working side-by-side with her father Pierre, ignited her passion for winemaking.
Starting in 2006, she became an assistant winemaker for her father at the family's Bordeaux estate, where she learned all the different areas of winery management. She also studied Viticulture and Oenology at the Institut Rural de Vayres in Bordeaux.
Pierre and Helene's winemaking blending techniques in French Oak barrels create exquisite La Muse, La Joie and Le Desir wines for Vérité. "It's the creme de la creme of oak," said Helene Seillan. "Making and blending wine is like pointillism painting. It's not about what percentage of this grape or that grape, it's more about how you feel about the wine."
After law school, Jess Jackson's son Chris became the proprietor of Vérité Wines. He speaks eloquently about Pierre as a 'rock star' in winemaking in France and Sonoma Valley. "Pierre is so famous in France that he has been knighted," Chris Jackson said recently at a wine dinner at Wolfgang Puck at Hotel Bel Air.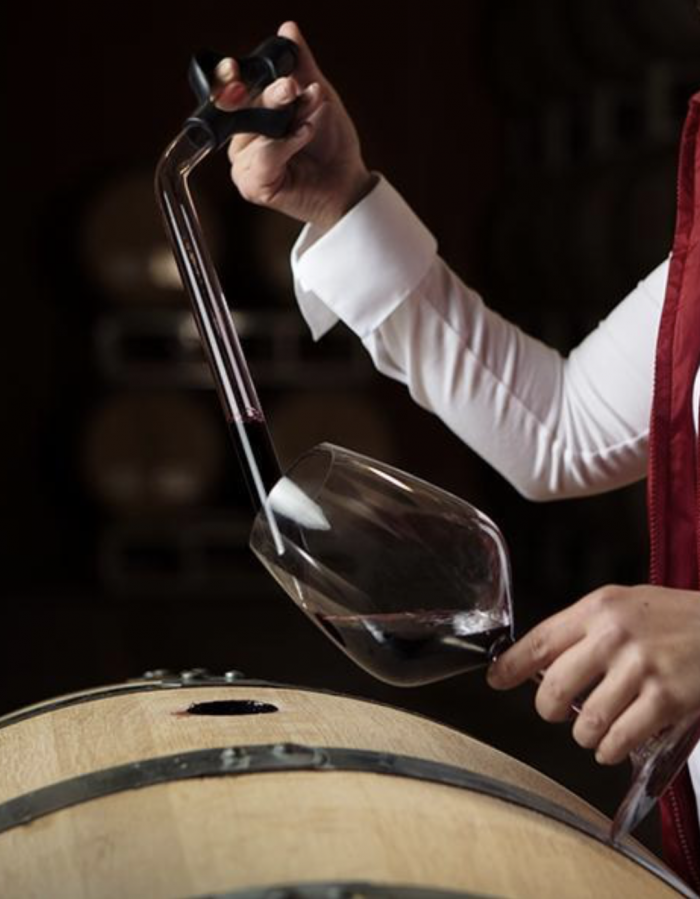 Vérité Wine
The original 1998 La Joie is a Cabernet Sauvignon blended with Merlot, which creates a dark and deep garnet color offering a powerful and bold bouquet. Dried rose petals, strawberry and holiday spice is on the nose, while laves of pine needles and cocoa round out this vibrant wine. It offers a soft and lingering finish.
The ruby-violet La Muse offers inspiration, joy and desire with every sip. The Jackson and Seillan family carefully crafted a beautiful Merlot-dominated wine offering aromas of ripe plum and spices. The red and black fruit flavors are enhanced by a hint of cocoa that lingered on the finish. This mosaic of aromatics, flavors, textures and structural elements create an exquisite red blend.
Le Désir is a Cabernet Franc blended with Merlot, Cabernet Sauvignon and Malbec. Each sip offers a concentration of fruit with a hint of exotic spice, opulent aromatics and a soft texture. Six of the last seven vintages of this singular Bordeaux blend achieved scores of 95 or higher. This wine offers a persistent finish and bright acidity, which is excellent to drink now, but given time, its nuance will evolve in 10 years beautifully in a cellar.
Vérité wines are fruit-forward in aromas and flavors. Their refined tannins and well-balanced acidity are perfect to pair with rich and savory dishes that include lobster, filet mignon, or pasta topped with black truffles.